Shopping and Tailoring Destinations in Vietnam
Vietnam has this saying "same same but different". Basically it means "its kind of similar but I'm going to try to sell it to you anyway because you won't notice the difference". I'm sure that's not what is it supposed to mean, but effectively once you start shopping in Vietnam that's exactly what it means.

Shopping in Hanoi, I liked a red T Shirt I saw in the market one day and asked for it in my size. They clearly didn't have it so over the next 10 minutes the stall holder tried to sell me one that was maybe 3 sizes too small, one that was orange and one that had a different pattern on it. They were all "same same but different". Not to me they weren't, but that explains shopping in Vietnam in a nutshell.

As long as you stick to your guns you will be fine, and sometimes multiple options help you, but you have to be patient and prepared for "variations" to what you really want to purchase.

If you are wondering what to buy and where to buy it, this guide will help you to all the amazing shopping expeditions you can have all over Vietnam.
---
Shopping for Vietnamese Embroidery in Da Nang
Embroidery is a traditional skill across Vietnam, but no where more so than Da Nang. This is no ordinary embroidery either. These pieces look like photos they are so skilfully done and there are more than a few galleries and artisan shops to purchase one for yourself.
There are a wide range of images and styles and even if you don't purchase one, you need to see how amazing these are for yourself. Brad and I purchased one that was a traditional sailing boat that was half done which we love. The shop owner was mortified but we loved the fact that you could see it was a work in progress which somehow to us showed off the quality of the work more.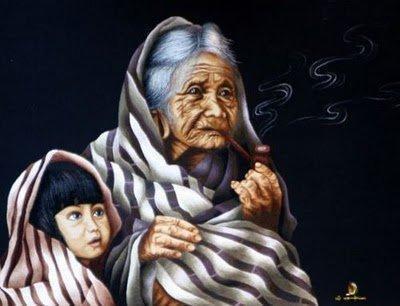 How to find a good embroidery gallery?
The easiest way is to ask your hotel reception to point you in the right direction for a quality gallery. Alternatively if you do a day tour at any point in Da Nang, ask your tour guide. Of course they will send you to a friends shop, but insist on just the location, be sure they understand you don't need a guide and just visit on your own.
Unfortunately, since COVID many don't seem to have marked themselves as open again on Google maps so my suggestion would be to ask.
---
Getting Clothing Made and Tailoring Done in Hoi Ann
Hoi Ann is the epicentre of having clothing tailored for you in Vietnam. There are hand made clothing shops everywhere along with shoe shops and even handbags and luggage shops. While it is easy to get caught up in the excitement there are a few things to consider.
What are some tips on getting clothes or shoes custom made in Vietnam?
Do you have an "absolute" image of what you would like created? You will need this to ensure they adhere to the correct design
Do you have a price in mind you would like to pay? If so make sure that the quote you get is inclusive of everything.
Take a sample fabric with you if you can, OR if you choose your fabric there, make sure they give you a swatch to keep so you can compare it to your finished product. It's not unusual for them to substitute a lesser similar looking fabric so keeping a swatch will ensure that you get what you are paying for.
Make sure you have time. Rushing it is the best way to get an inferior product
Ask around (at your hotel, at a restaurant) for the best shops and go there. Cheap is cheap in Vietnam so paying less will almost always mean lower quality.
Make sure they understand if you have any challenges with your feet. I got two pairs of boots make and they were so tight and uncomfortable. It was only later I realised they made them exactly to my foot tracing which is too small. There is always at least a little room in your shoes and these had none. Ask for them a bit bigger if you think it might be a challenge.
Insist they stick with your design. Sometimes they will have ideas that improve it, but often its about it being easier to manufacture so once they are finished measuring, you've chosen the fabric and agreed on a price, get them to draw up what you want just on a piece of paper. If they miss the double pleats in the back – this is when you will see it.
My final tip is to never pay the full amount up front. Some of the shops will ask for it but you need some bargaining power if your item isn't what you asked for, and sadly that is often the case.
Where are the custom tailoring shops in Hoi Ann?
Most of the tailoring shops are in the old quarter. There are a lot of options along Trần Hưng Đạo road, with a few others along Nguyễn Thái Học also in the Old Town. There is also quite a lot of ready to wear options in Hoi Ann so if you don't have time to get anything tailored, you can still buy some great quality clothing much cheaper than you can at home.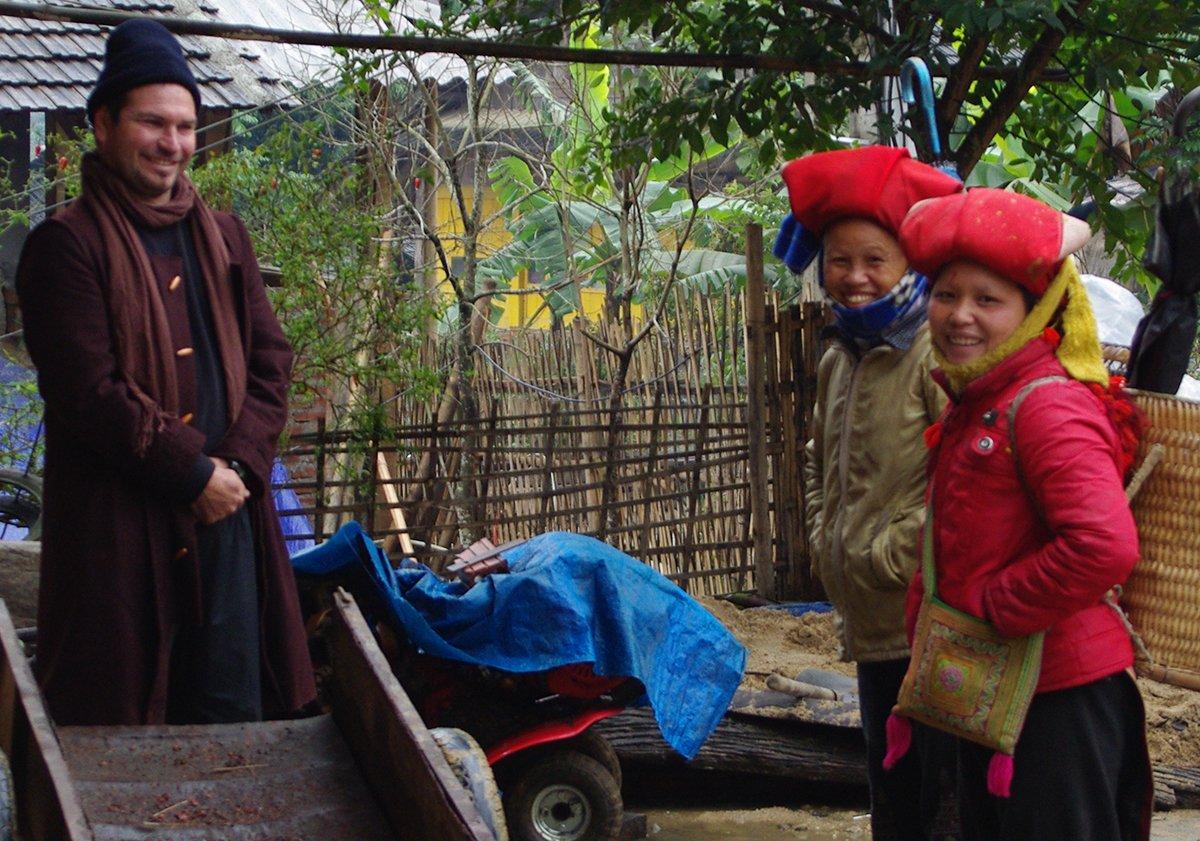 ---
Shop for Traditional Style Textiles in Sapa
Sapa is an amazing hiking destination in Vietnam, but its also the place to purchase traditionally styled textiles and fabrics. If you do a multi day hike, at the end your hiking guides will definitely pressure you to purchase some fabrics off them at the end.
I purchased a couple of traditional head scarves which I was really happy with, however I wanted something larger (a rug for my bed) so I got the receptionist at our hotel to help me. She was grat with the translation explaining I wanted a rug for my bed. There was much chatter and it seemed quite chaotic for a minute, but once they knew we had another full day in Sapa it progressed well.
We arranged a time the next morning and they walked me over the hill to the back of town into what can only be described as a women's factory. While I say factory but there were maybe 6 women working in a little house. I managed to get the exact style of rug I wanted (a little heavier probably) for what equated to $70 AUD. 10 years later I still have that rug and was really chuffed that I made the effort and asked for help.
You can buy textiles in the main street at a few of the little shops and I saw similar pieces to mine the next day for around $130 AUD. Purchasing straight from the manufacturer might not still be possible but there is a great market in Sapa where you can get almost anything. Get your hotel to direct you to its location and be sure to check for times.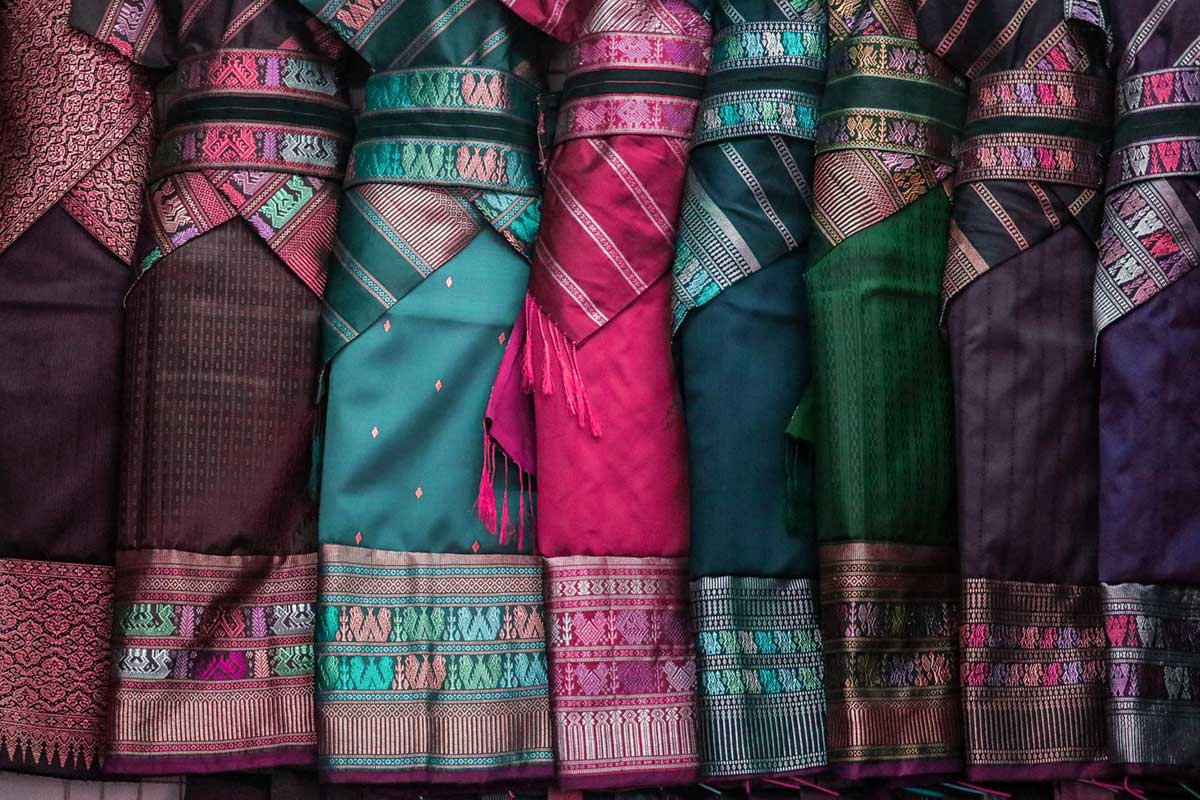 Shop for Silk in Hoi An
Hoi An isn't just for clothes shopping. It is also a centre of silk weaving and manufacture in Vietnam.
Hoi An Silk Village is a traditional silk weaving tourist destination located on Nguyễn Tất Thành, just behind the old quarter in Hoi An. The Silk Village is renowned for its beautiful and high-quality silk products, and the work it does to help preserve the traditional Vietnamese silk weaving craft.
The Hoi An Silk Village serves as both a museum and a functioning silk production facility. As a visitor, you can do a tour and view the entire process of silk manufacture, from silkworm breeding to the spinning and right through to the weaving of the silk. Artisans in the village use traditional looms and techniques that date back centuries.
The village also contains a showroom where you can see and buy a wide array of silk products. These include everything from raw silk and silk thread to finely tailored garments and other products. Don't feel like you have to purchase, but the tour is worth it to learn about how to identify quality silk if you do intend to buy some at some point.
Tours that visit the Hoi An Silk Village
---
Shopping for Rice Paper Paintings in Vietnam
Rice Paper Paintings are everywhere in Vietnam. I didn't find any particular area to be better than another but the quality of the paper and the artwork varies wildly.
The best quality artwork seemed to be in the more rural areas where you can actually see the art being creates, or the larger galleries in Hanoi. While they are commonly for sale in tourist area's I personally found that the prices reflected more the stall or shop holder costs. In those more heavily visited area's like Hoi An's old quarter or the tourist markets around Vietnam the prices were higher at the stalls that had higher foot traffic.
We found that the better quality artwork was almost always a local scene and the larger pieces that were not framed were much more affordable than the small framed ones. Unframed also makes them way easier to get home.
Prices for Vietnamese Rice Paper paintings range from $10 to thousands. Well known artists work can be very expensive and local artisans work can be really affordable.
---
Shopping for Traditional Vietnamese Hats and Lanterns
Vietnamese conical hats are EVERYWHERE! They shouldn't cost you more than a few dollars and actually work really well as a hat! The conical shape means the heat rises off your head and the wide brim means your head and neck remain shaded.
Vietnamese paper lanterns are best purchased in Hoi An. You can actually do a lantern making tour in Hoi An which is really fun. I've never used my lantern manufacturing skills of course, but it was a great way to spend an afternoon.
If you are looking for lanterns, be sure to ask if they fold flat for easy packing. Most do, but it doesn't hurt to check. Brad loved one in particular which was stunning but it didn't fold so we didn't buy it. It would have been too hard to carry for the rest of our trip and then to get home as well.
A great way to get just one paper lantern is to join one of the lantern making tours on offer and make your own. It won't be as good quality as the ones you can buy but you can tell everyone when you get home that you made it in Vietnam yourself.
Lantern Making Classes in Hoi An
---
Shopping for Propaganda Posters, T-Shirts or Souvenirs In Hanoi
Hanoi was the place for affordable clothing, the old style propaganda posters or prints and local style souvenirs.
The Old Quarter is filled with streets that focus on a particular theme and mixed in around the edges are the more souvenir style stalls. The Dong Xuan Market is a great place to find many cheap items of clothing, phone accessories, underwear and straw bags and carryalls.
While the market also has a full section with seeds, spices and other cooking items, they also have many stalls with cheaply made souvenirs. There wasn't too much in here that was great quality, however I bought some underwear that lasted years, Brad bought a rain jacket and some cheap trainers and I got a great scarf.
---
Shopping for Vietnamese Lacquerware Boxes and Bowls In Ho Chi Minh City
Painted lacquer bowls are common souvenirs you will find all over Vietnam. They are usually painted with traditional scenes and floral designs in a huge range of colors and styles. We found the best quality and designs in Ho Chi Minh city and in particular Ben Thanh Market had a huge range.
They are not expensive and are pretty tough so not too hard to get home. I packed mine with my new scarf so that it had something inside it and it travelled well. There are all sorts of colours and styles but red and gold are the main options. Green is another popular color as well and bizarrely we saw many MANY purple ones.
---
How To Barter For The Best Results in Vietnam
If you are Australian and used to shopping in Thailand or Bali, don't barter as hard as you do in those countries.
Bartering is slightly different in Vietnam and it is important to know how they carry out the process. If you have visited Bali you will know that the time of the day, and even the time of the month can affect how much you pay for items, but that's not how it works in Vietnam.
Tips for bartering in Vietnam
Make sure you have a mix of notes, particularly smaller ones. It is quite rude to barter hard and reduce an item to 120,000 dong and then try to pay with two 100,000 dong notes. It just feels like money left on the table for the seller.
Usually plan to end up at around 60-70% of the original quoted price. 50% is too low and of course they quote you the top end of what they think the might be able to get away with. Typically around 60-65% is about where you will land.
Be aware of the amount you are actually haggling over. It might seem heaps in Dong but it might be $1. While you don't want to make it hard for everyone else, paying 1 dollar less for something probably isn't worth the effort.
Be aware that in the large markets you are probably not dealing with a local business. There are many stalls in these massive markets that are owned by large corporations and just run by local stall holders. Try to stay more local where you can.
Ask the price, smile and nod, say thank you and move away to another stall (not in view of the original one) that has the same item and ask them the price. You will be surprised at how much it can change between stalls. The bigger stalls on the large walkways are often 30-40% more expensive than a little stall in the back.
Never walk away unless you are actually happy to walk away. If they call after you that is a sign that they are willing to negotiate further, but if they don't they aren't happy to sell the item for the price you have quoted.
---
What Not To Buy In Vietnam
Items that are notoriously troublesome to get back in to Australia in particular (and other countries that have tough customs laws) are things like:
Incense – I purchased a box of incense from the local lady below, but it got confiscated at customs. I'm not entirely sure why but I've heard of other people having the same challenges.
Wooden items – borers and bugs could be living inside.
Some unprocessed cane or bamboo items (usually bags and purses are OK)
Anything with skin or untreated leather. Finished leather products will be fine, but skins or hides could be hard to get through customs.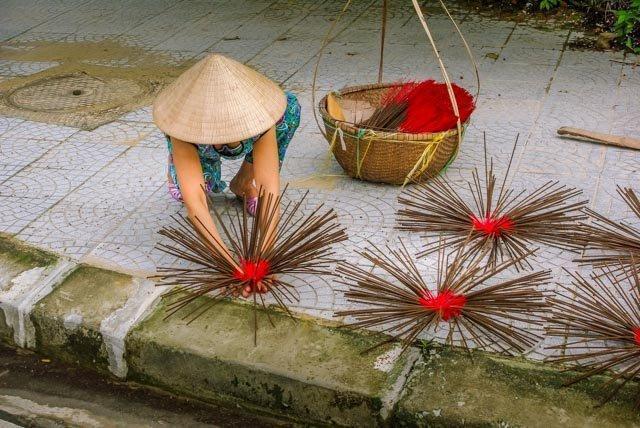 ---
---