Travelling In Vietnam
Same same but different!
We visited Vietnam and Cambodia in 2010. We loved the diversity of both countries, particularly Vietnam and apart from a reasonably significant MSG incident, loved the food in Vietnam.
You learn the Vietnamese phrase "same same but different" early on and you get to use it over and over again. Vietnam has had some significant external influences during it's modern era and both the French and US influence mean that you are constantly being exposed to the Vietnamese version of a food or style that is in fact, "same same but different". Try the coffee in Hanoi!! Same same but better!
My Fave Photo From Vietnam
After spending the day prior doing a motobike tour of Hue , this particular day was dedicated to the temples in the area.
I know this is a horrible photo from a technical standpoint, however I loved that this young monk was completely obvlivious to the tourists milling around his temple and was just sitting along, continueing with his studies.
Almost all young men in Vietnam do at least one year in the monestery and their lifestyle overall does seem to reflect these learnings. I know it is terribly grainy and not really focused (I was trying to get the shot in bad light with a hand held camera) but I just love the content. This was the photo that made me realise I love photography for the memories, NOT the technical perfection of it.
Quiet contemplation.
---
All About Vietnam
Must Have Info About Vietnam
Ha Long Bay is stunning even in the dead of winter. You won't get those amazing turquoise water photos but it is so quiet its eerily amazing.
Vietnamese Coffee in the north in particular is just divine. I beleive the French influence started them adding sweet milk (condensed milk here in Aus) and OMG I'm lactose intolerant and I could not stop drinking it!
The Vietnamese people are in general surprisingly forgiving for all the takeovers and wars that have affected their country. They just get on with things.
In all the cities but especially Saigon, to cross the street you just start walking, hands by your sides, maintain the same pace and the motorbikes will whiz around you. It is terrifying the first time but unless you speed up or do something silly (like sneeze) you won't get hit.
The street food in Vietnam is amazing. Because its all cooked fresh in front of you it is incredibly safe to eat (its boiling when you get it)
Pho is one of the most wonderful foods for hangover recovery ever!
Facts & Figures About Vietnam
Vietnam's largest city is Ho Chi Minh City but the locals still call it Saigon
Vietnam is super easy to travel in. Trains and buses run regularly and are affordable.
Of a population of around 100 million, there are around 70 million motorbikes (we would call most of them scooters)
The Vietnamese currency is the Dong. I know – quote the giggle for teenage school girls visiting Vietnam.
Vietnam is a super friendly LGBTQI destination. No one really judges anyone else in Vietnam
Even though it is an Asian country and we tend to think of Asia as hot – it can get bitterly cold in the far north west. OMG Sapa – coldest I've ever been until I bought an extra million layers.
Vietnam supplies around 20% off worldwide coffee!
---
Recent Vietnam Articles
Vietnam is influenced by a few larger nations that have governed this small country in the not so distant past. Despite this Vietnam glows with pride as a nation of its own and while the influences are there (French coffee) Vietnam as evolved into its own country with heaps to see do and EAT!
Embark on a journey through the best Vietnam historical sites. From the walls of the Imperial Citadel in Hue to the poignant tales of the Hoa Lo Prison in Hanoi, we guide you through Vietnam's rich history.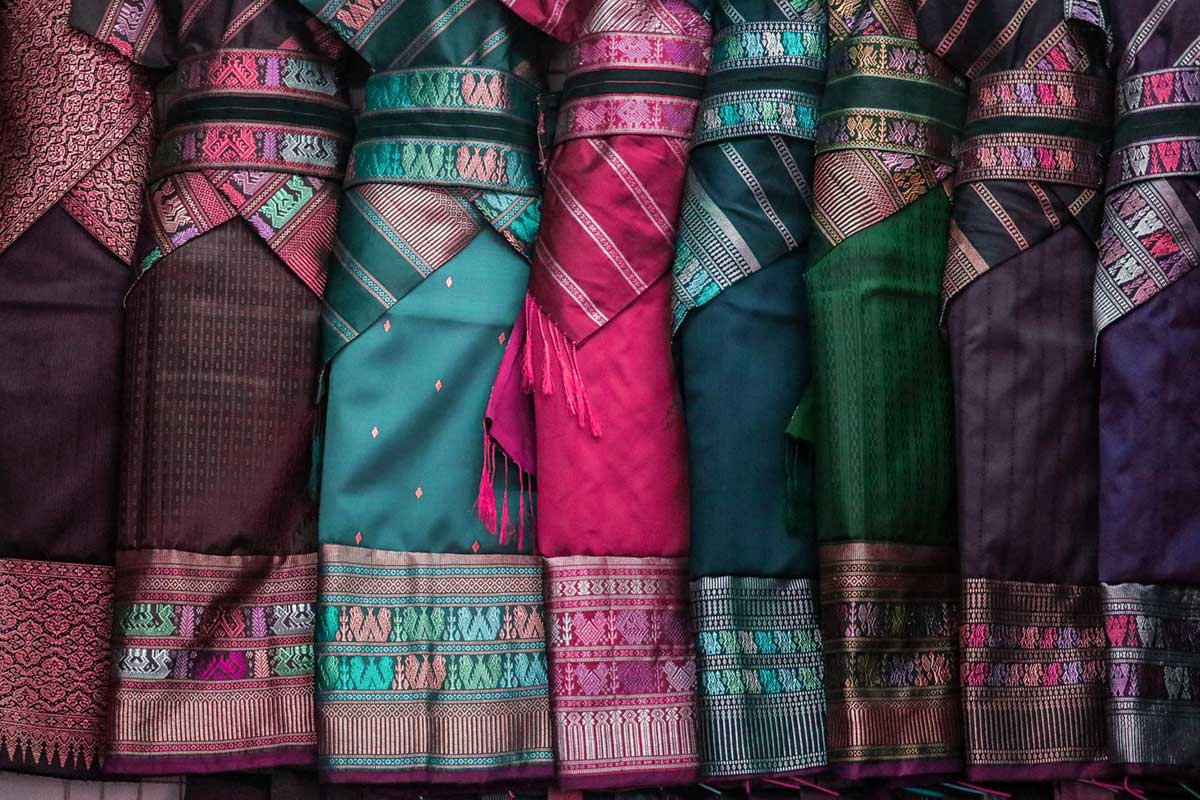 Are you looking at shopping for some traditional arts and crafts, clothing or souvenirs in Vietnam? This guide will inform you on what and where to shop in Vietnam.
View All Vietnam Stories and Articles
---
3 Must Do's For Vietnam
Halong Bay
Of course you cannot visit Vietnam without sailing in Halong Bay. While the crowds would be decent in summer if I were to do it again, I would go back to Ha Long Bay in the summer. The winter was so serene and sometimes we were the only boat visible, but I would have loved to swim.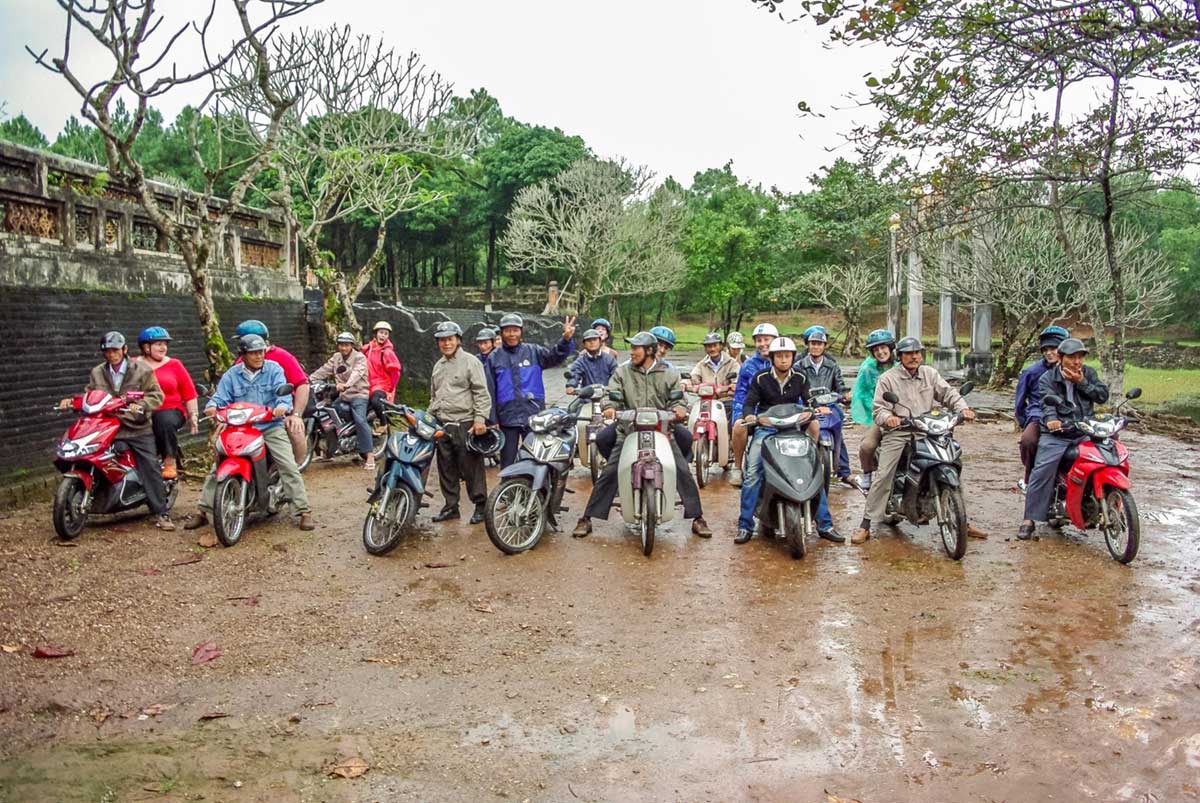 There is nothing like being on the back of a little motorbike with 20 other bikes speeding through the streets and laneways of rural Vietnam. This was so much fun and I don't think I've ever laughed so much in one day. Click the image for what we did and how you can do it too.
War Remnants Museum
It is always hard for me to recommend war museums but at the same time I feel that respect must be paid. The Vietnam Military History Museum in Hanoi is I'm not going to lie, brutal. However, I'd like to think that the key to these conflicts not happening again is education. So go, take your tissues and pay your respects.
---
More Things To Do In Vietnam
My Son ruins out from Hoi An
Old Quarter Hanoi
Tam Coc – known as the inland Halong Bay
Visit the world's largest cave in Phong Nha National Park
Hoi Ann
Do the Chi Chi Tunnels
Ban Gioc Waterfall
Visit the Mekong Delta for a few days
An island tour from Hue
Eat Pho. Everyday!
Hike Cat Ba Island in Ha Long Bay
Cycle around Hue
Tips for Vietnam
I always tell people to put Vietnam at the top of their list for Asia. It is a beautiful country and it has everything, but not quite as nice as other Asian countries. The food is amazing but not quite as good as Malaysia. The beaches are nice, but not stunning like the beaches in Thailand. The waterfalls are great but not compared to some in Cambodia. Like I say I LOVED Vietnam but if you visit it first you will love it and NOT be comparing everything to what you've already seen in other parts of Asia.