5 Emirates Worth Visiting That Are Not Dubai or Abu Dhabi
I've been to the UAE probably at least 6 or 7 times now. To fly to anywhere in Europe from Australia you usually have to go through the United Arab Emirates, hence the many visits. My husband also has many clients in the UAE which has meant that we have had time to explore further afield than the big most populated cities.

When most people think of the United Arab Emirates, they think of Dubai or Abu Dhabi. While Dubai and Abu Dhabi are definitely must-see destinations in the UAE, there are 5 other emirates you should also visit.

Each emirate has its own unique culture and attractions and some are worth a day trip from Dubai and others are worth a few days at the very least. In this blog post, we will discuss 5 of the most popular emirates in the UAE and what makes them so special. We'll dive deep into the Arabian oasis, exploring the 5 "other" Emirates you should visit in the UAE, what to see and what to do in each.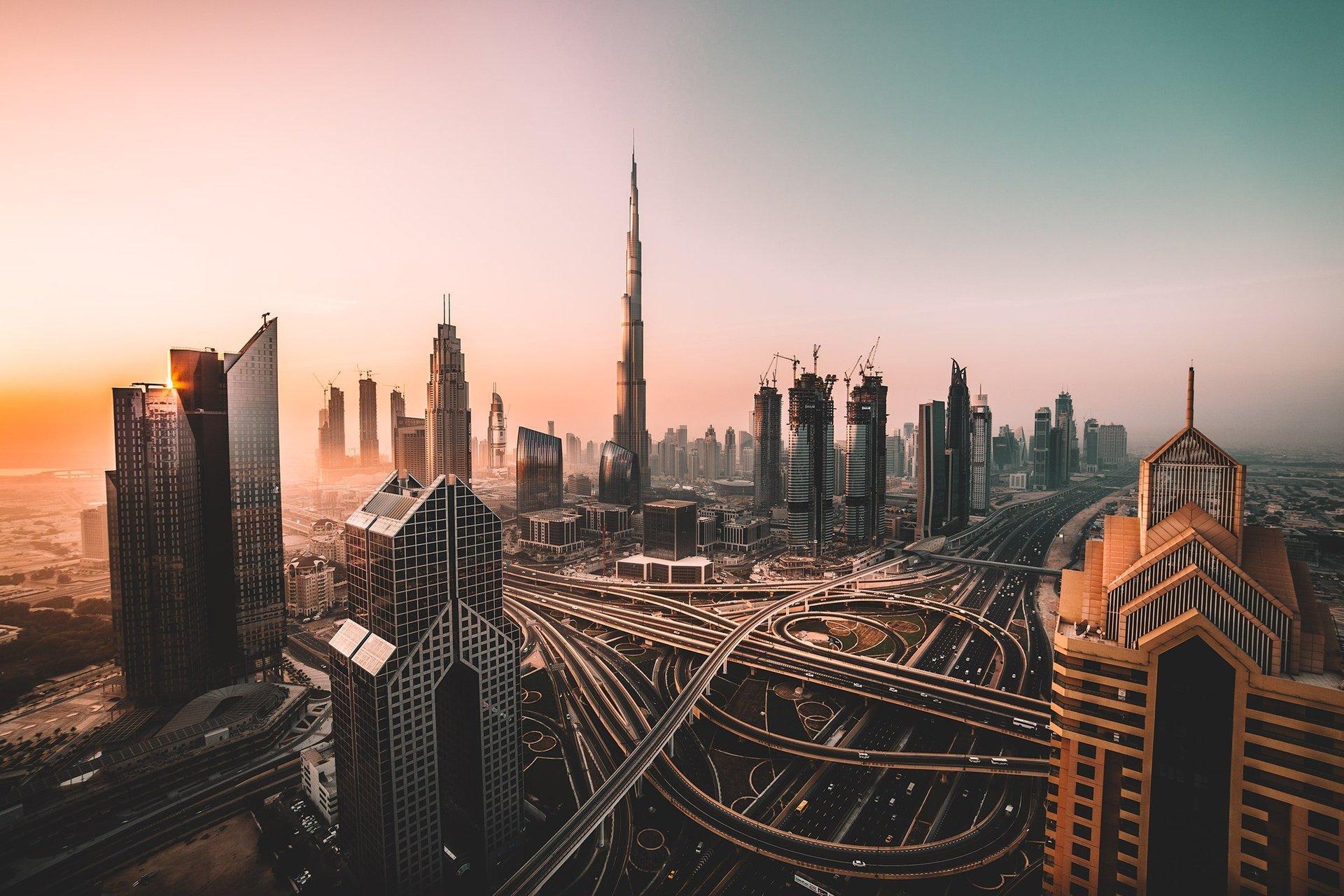 ---
Getting To The United Arab Emirates
While this post is about the other Emirates in the UAE worth visiting, you will most definitely have to fly into either Dubai or Abu Dhabi. Different airlines fly into and out of either one but as they are only 45 mins drive apart, its not super important which city you land in.
You might also find that depending on your landing time, its best to get yourself some accommodation for the first night to sleep off the jet lag and get ready for your UAE adventures.
Flying into UAE from Australia, New Zealand or Oceania
The United Arab Emirates is a well known stop over point for many flights to and from Europe, Asia and Oceania. Flying from Australia both Qantas (who code shares with Emirates) and Virgin (who code shares with Etihad) stop in the UAE on the way to Europe.
Flying from North America to the UAE
From North America you will find that you will be able to get direct flights to the UAE but it will most likely only be possible with Emirates or their code share partners. Most other airlines will be at least one stop to get from LA to the UAE. Etihad does have direct flights from the east coast of the US so you can fly from New York to the UAE in one go.
Europe flights to the UAE
Etihad, Emirates and British Airways operate non stop flights from London. Frankfurt has non stop flights with Lufthansa and Emirates, Paris with Air France and Emirates and Barcelona also has non stop flights direct to either Abu Dhabi or Dubai.
Airlines that fly into Abu Dhabi
The big airlines that use Abu Dhabi as their UAE airport are:
Etihad Airlines
Egypt Air
Qatar Airlines &
Turkish Airlines
There are many smaller airlines that use Abu Dhabi International Airport as their UAE base and you can find a full list of these airlines on the Abu Dhabi Airport Wikipedia Page. Just scroll to the bottom for the complete list of airlines flying in and out of this airport.
Airlines the fly into Dubai
Major airlines that fly into Dubai include:
Swiss Airways
United Airlines
Qantas
Singapore Airlines
Qatar Airlines
Emirates,
British Airways &
Cathay Pacific
FlyDubai who is a low cost carrier also fly into Dubai and have planes flying from many many locations across Asia and Europe. While I find it hard to go past Qantas, Etihad and especially Emirates, FlyDubai are great for flights that are 6-7 hours and under.
Check out the airlines that fly into Dubai (and where from) on the Dubai Airport Wikipedia page.
Flights to and from the UAE
---
Sharjah Emirate
Sharjah is a UNESCO World Book Capital and the cultural epicentre of the UAE, earning its rightful spot among the 5 Emirates you should visit in the UAE.
Sharjah is bordered by Abu Dhabi to the south, Ajman and Umm Al Quwain to the north, and Ras Al Khaimah to the east. It is also known for its numerous cultural landmarks and museums that offer an insight into the Emirati lifestyle.
Tourists can explore the Heritage Area, which includes restored houses and exhibits on aspects such as traditional Emirati architecture and handicrafts. There are also several forts, such as Al Hisn Fort, which now houses a museum dedicated to Sharjah's history.
Other tourist attractions include the Eye Of The Emirates, a giant Ferris wheel, desert safaris, and water parks.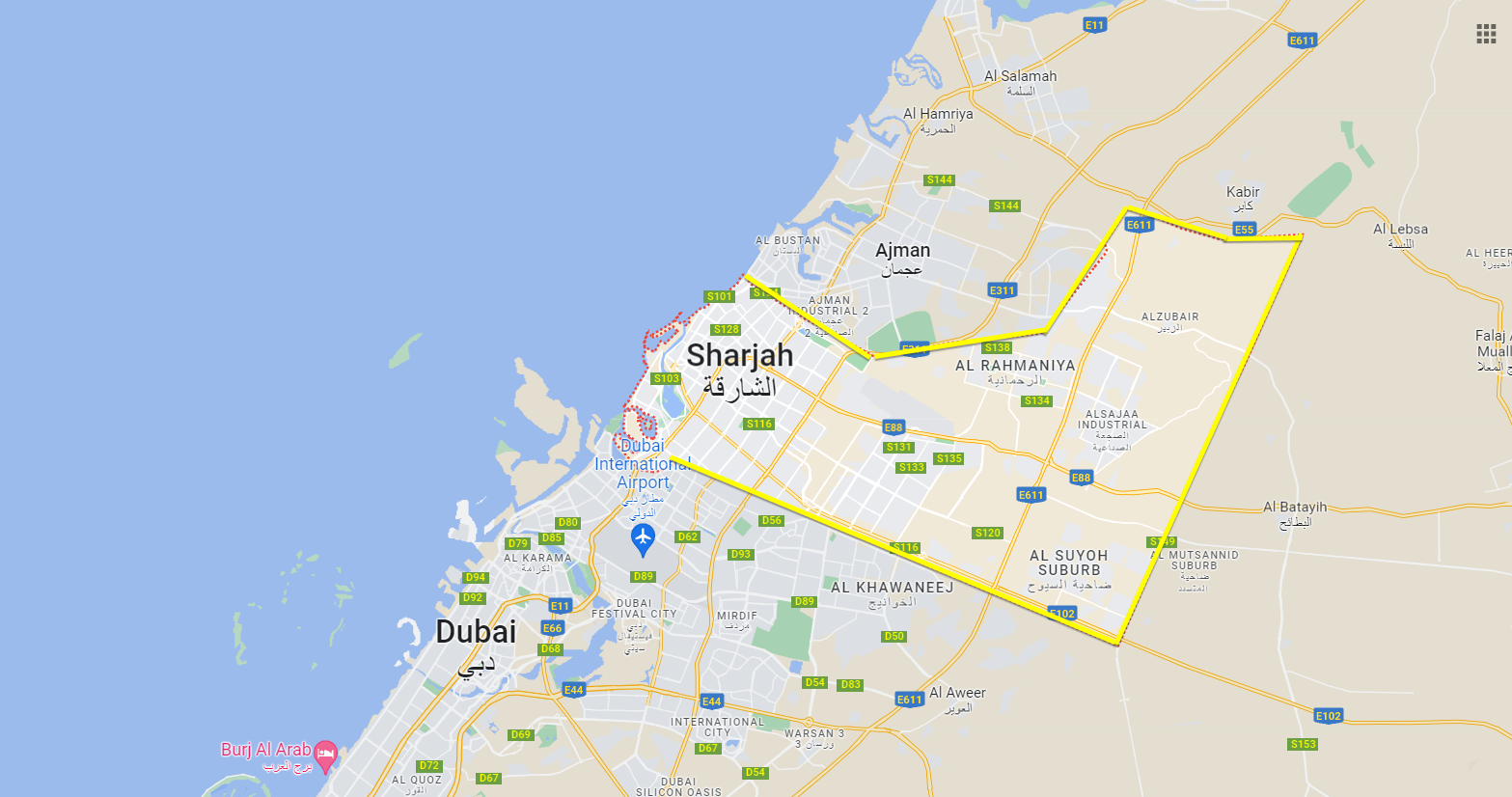 One of the most compelling reasons to visit Sharjah is its wealth of world-class museums and galleries. The Sharjah Museum of Islamic Civilization is a must-see, showcasing a vast collection of artifacts, manuscripts, and artworks that span the entire Islamic world. Meanwhile, the Sharjah Art Museum boasts an impressive collection of modern and contemporary art, featuring both regional and international artists.
Additionally, art enthusiasts can explore the numerous galleries and art spaces scattered throughout the city, such as the Maraya Art Centre.
Apart from its cultural and artistic attractions, Sharjah is also home to an array of natural wonders that are perfect for those seeking relaxation or adventure. The Breeding Centre of Endangered Arabian Wildlife offers visitors a chance to get up close and personal with local wildlife, and learn how the areas native animals are being protected.
Alternatively take a stroll through the picturesque Al Majaz Waterfront, and enjoy beautiful gardens, delightful eateries, and family-friendly activities.
Image courtesy of Al Majaz Waterfront Website
In a nutshell, Sharjah is a treasure trove of rich experiences that cater to a diverse array of interests, making it an essential stop on any UAE itinerary.
Things to do in Sharjah
Al Majaz Waterfront
A great location for a walk, dinner or the playground for the kids
Central Souk
Shop like a local at this bustling market, where you'll find traditional handicrafts, textiles, and spices.
Sharjah Aquarium
Sharjah Aquarium is one of the top things to do in Sharjah. The Aquarium is home to over 140 species of marine life, including sharks, stingrays, and turtles. Visitors can view the animals up close in the underwater tunnel or from the glass-bottom boat. The Aquarium also offers educational programs and workshops for children.
Desert Safari
A desert safari is a must-do when visiting Sharjah. Guests can choose to go on a guided tour or rent a 4×4 and explore the desert on their own. There are plenty of dunes to conquer and sandboards to try out. Be sure to watch the sunset over the desert – it's an unforgettable experience. Consider this family ATV desert tour with sandboarding.
Sharjah Museum of Islamic Civilization
The Museum of Islamic Civilization is one of Sharjah's most popular tourist attractions. The museum houses over 5,000 artifacts from all over the Islamic world. Visitors can learn about the history and culture of Islam through the exhibits, which include pottery, manuscripts, and Qurans.
Al Noor Island
Al Noor Island is a man-made island located in Sharjah's Khalid Lagoon. The island is known for its stunning gardens, which feature over 200 species of plants and flowers. Visitors can also enjoy views of the lagoon from the bridge or take a leisurely stroll along the walking path.
King Faisal Mosque
The King Faisal Mosque is one of Sharjah's most iconic landmarks. The mosque was built in 1987 and can accommodate up to 40,000 worshippers. Non-Muslims are welcome to enter the mosque and admire its beautiful architecture and lush landscaping. You must be dressed appropriately and can only visit outside of prayer times.
Another popular tourist destination is Souq Al Arsah, which is a traditional market where you can buy spices, gold, and textiles. The location is linked above.
Getting Around Sharjah
Sharjah has a hop-on hop-off bus that will enable you to get around easily and affordably. Tickets are available from $40 AUD for a day pass. Please remember that the bus operates in the cooler season from October to May. They see less tourists over the summer so the bus doesn't operate in these months. It also stops at Sharjah Mega Mall if you want to do some shopping.
Taxi's are also available and your hotel can organise you a driver for the day if you wish.
Day Tours to Sharjah from Dubai
As Sharjah is situated next to Dubai, you could stay on in Dubai and take a day tour or two to see all that Sharjah has to offer.
---
Ajman Emirate
Ajman is one of the seven emirates that make up the United Arab Emirates and is located on the Arabian Gulf coast. Right next to Sharjah, Ajman is close enough to Dubai that you can easily catch a bus (or subway for part of the journey) from Union Square Bus Station (just behind Dubai Creek) to the Crown Palace Hotel bus stop in just over 40 minutes. We have always found the bus drivers to be very helpful in the UAE and of course with Google Maps now you can track your progress so you know where to get off.
Although smaller in size compared to the more well-known cities of Dubai and Abu Dhabi, Ajman has its own unique charm and attractions. As the smallest emirate, it offers a more intimate and authentic experience of Emirati culture and hospitality.
Ajman is a great way to escape the hustle and bustle of the bigger cities in the UAE and is perfect for a beach break for a few days. 
The emirate is home to Ajman University, which was founded in 1988, and its campus is spread over 57 square kilometers. The city of Ajman is also a popular tourist destination, known for its museums, Souq Al Arsah, and beach resorts.
One of Ajman's most popular tourist attractions is the Ajman Museum, which was established in 1981 and houses a collection of artifacts dating back to 3000 BC.
Things to do in Ajman
Ajman Beach
Ajman beach is one of the most popular tourist destinations in the UAE. The sparkling white sand and turquoise waters make it a perfect place to relax and enjoy the sun.
There are plenty of beach activities to keep you entertained, such as swimming, sunbathing, and windsurfing. Ajman beach is also a great place to try your hand at stand-up paddleboarding or kayaking.
Ajman Museum
The Ajman Museum is a great place to learn about the history and culture of the UAE. The museum houses a collection of artifacts that date back to the Bronze Age. You can also see exhibits on traditional Emirati life, including dhows and camel caravans. The Ajman Museum is a must-visit for anyone interested in learning more about the UAE's rich history.
The Corniche
The Corniche is a beautiful stretch of coastline in Ajman. It's perfect for a leisurely stroll or a relaxing picnic. There are also several restaurants and cafes along the Corniche, so you can enjoy a bite to eat while enjoying the stunning views of the Arabian Gulf.
Al Zorah Nature Reserve
Nature enthusiasts will appreciate the serene Al Zorah Nature Reserve, home to diverse flora and fauna, including the beautiful mangroves and a variety of bird species, such as the pink flamingo. Even though it is a nature park it does have opening and closing times, so beware of that.
Accommodation in Ajman
Most tourists like to stay along the beach and there are many good and great hotels to choose from in Ajman. These 3 below are varying prices and levels of comfort so I'm sure one of them will meet your needs.
Ramada Suites
BUDGET LEVEL:
This hotel is off the beach but offers free beach transfers. Its affordable and is part of a large chain. Avg of $195 AUD per night
Wyndham Ajman
MID RANGE:
Great value from only $225 AUD per night. Its on the beach has great pools, has free cancellation & a good restaurant.
If you would like a REAL SPLURGE – consider the Oberoi Beach Resort. Starting at around $1200 AUD per night, this resort is luxury itself. You could even go for a deluxe room with a private pool if you wanted to splash out around $17k for a 3 night stay!
A trip to Ajman provides the perfect balance between relaxation and adventure, making it an excellent vacation spot for both families and solo travelers alike. The emirate is known for its luxurious hotels and resorts, many of which offer stunning beachfront views and world-class amenities.
---
Fujairah Emirate
Fujairah Emirate is one of the most beautiful places in the United Arab Emirates. This emirate is located on the east coast of the UAE, facing the Gulf of Oman. Fujairah Emirate is known for its beautiful beaches, clear waters, and stunning mountain scenery.
The emirate is also home to a number of archaeological sites, including the Fujairah Fort, which was built in the 16th century, and the unique 18th-century Al-Bidyah Fort. Fujairah Emirate is an ideal destination to wrap up your United Arab Emirates visit.
The emirate offers a wide range of activities and attractions, making it a perfect place to spend a vacation, such as a camel racing and dhow sailing. And, of course, no visit to Fujairah would be complete without sampling some of the emirate's delicious food, which includes fresh seafood and spices.
Fujairah Emirate has something to offer whether you're looking for a relaxing beach vacation or an exciting adventure. 
Things To Do In Fujairah
Fujairah Fort
Fujairah Fort is a historic fort located in the city of Fujairah in the United Arab Emirates. The fort was built in the 16th century and was originally used as a defensive structure. Today, the fort is open to the public and is a popular tourist attraction. Visitors can explore the various rooms and chambers of the fort, and there is also a museum on site.
Al Badiyah Mosque
Al Badiyah Mosque is one of the oldest mosques in the United Arab Emirates. The mosque dates back to the 14th century and is built from mud brick and coral stone. The mosque is open to visitors and offers a unique insight into Islamic architecture. It is really worth the visit and is quite the contrast to how big and elaborate the mosques in the UAE have become.
The mosque is about 40 minutes drive north or Fujairah town so you will need transport to get there. There is no public transport available to and from the mosque.
Heritage Village
The Heritage Village is a living museum that provides visitors with an insight into traditional Emirati life. The village is home to traditional buildings, including a windtower house, a barasti house, and an oasis house. There are also demonstrations of traditional crafts, such as pottery and basket weaving.
Wadi Wurayah
Wadi Wurayah is a nature reserve located in Fujairah. The reserve covers an area of 12 square kilometers and is home to a variety of plant and animal species. Visitors can hike through the wadi, swim in natural pools, or go bird watching.
Hiking in Fujariah
There are a few good hikes to do in and around Fujairah, however you will need a driver or transport to do them. The Al Hayl Fort and Water Springs hike is only 8.5km and a good hike but you will need heaps of water, a good hat and decent shoes. The landscape is harsh and unforgiving but its an easy hike.
The AllTrails link above will show you the hike. Don't be put off by the 350m of elevation change, you basically hike down in to a wash and back out again so I think the most you do at a time is maybe 180m of elevation change over just about 3km.
Diving and Snorkelling
Fujairah is most known for its location on the eastern coast of the UAE. Diving and snorkelling are very popular in this area and many trips also will take you into the waters of Oman for the best diving experience.
Diving Trips From Fujairah
Accommodation in Fujairah
Hotels in Fujairah are more affordable than the bigger cities and if you would like to spend a few days doing diving or snorkelling trips here, it would be a great idea to stay locally. Check out hotels in Fujairah for your stay.
Experience Fujairah On A Day Trip From Dubai
If you would like to see Fujariah but have limited time, there are a few day trips from Dubai that visit here. Check these out. Alternatively Viator has a full day tour from Dubai that is a minimum of $1100 AUD however that price is the minimum cost for 2 people and very expensive at that price. If you have 8 people it only goes up to $1430 which is $178 per person and quite affordable.
---
Umm al Quwain Emirate
Of the seven emirates that make up the UAE, tourists often overlook Umm al Quwain in favor of more popular destinations like Dubai and Abu Dhabi. However, this small emirate has a lot to offer visitors, from its pristine beaches to its rich cultural heritage and is often considered to be the most beautiful Emirate in UAE.
Situated on the Gulf of Arabia, Umm al Quwain is home to some of the most beautiful coastlines in the UAE. Umm Al Quwain offers visitors a laid-back atmosphere and a chance to explore the unspoiled natural beauty of the region. It is an ideal destination for those looking to unwind and immerse themselves in authentic Emirati life.
In addition to its natural attractions, Umm al Quwain is also home to a number of important historical sites. The Al-Montasir Fort, built in 1768, is one of the oldest fortifications in the UAE, while the Al-Hamriyah Souq is one of the oldest markets in the country.
Umm al Quwain is an Emirate that should not be missed with its mix of natural and historical attractions.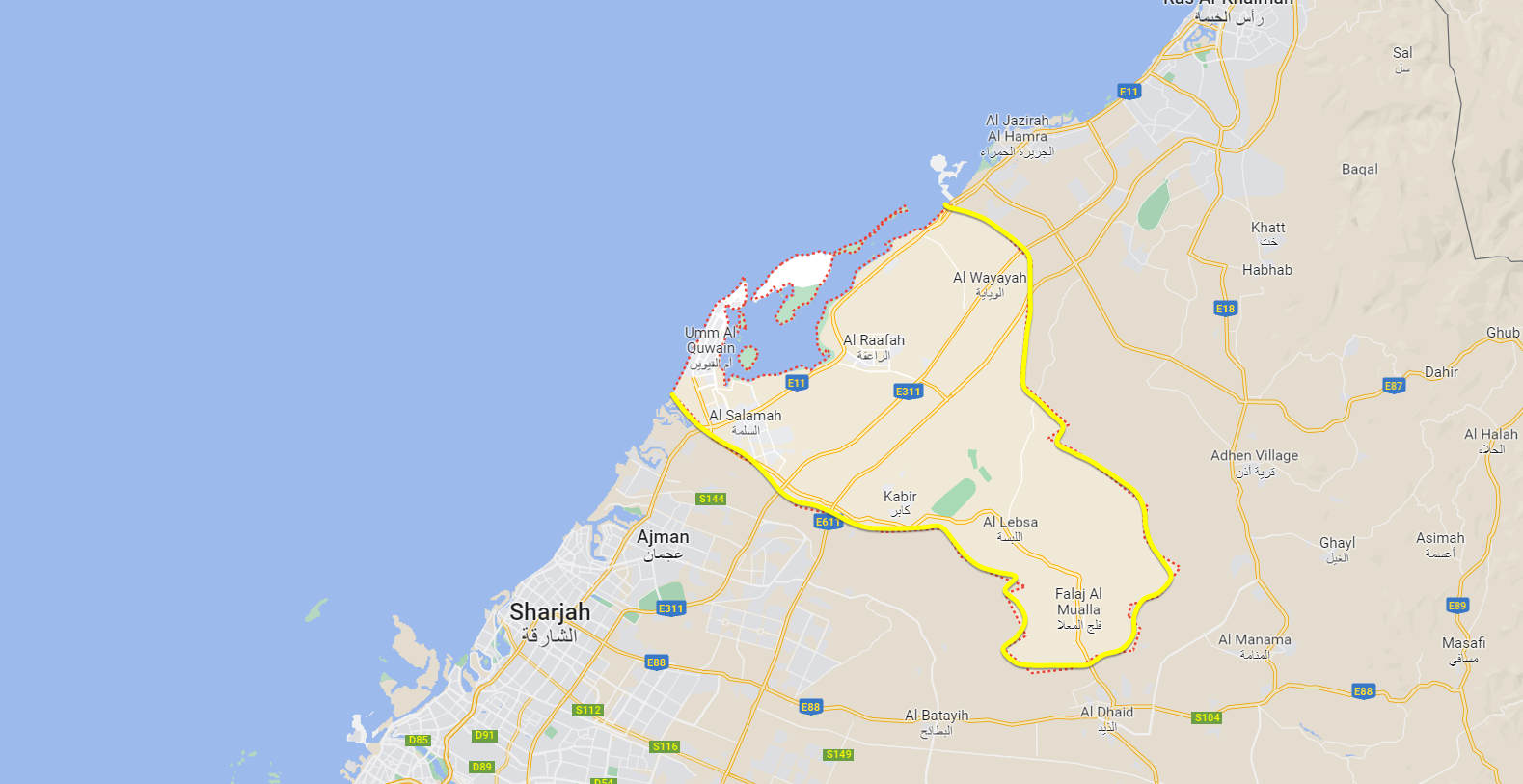 Things to do in Umm al Quwain
Umm al Quwain is a beautiful Emirate in the United Arab Emirates that tourists often overlook. However, there are actually lots of great things to do in Umm al Quwain! Here are four of the best:
Dreamland Aqua Park
This water park is perfect for a fun day out with the family. With its slides, pools, and lazy river, there's something for everyone to enjoy. Get your tickets online to be sure of entry on the day you want to go.
Umm Al Quwain Open Beach
This beach is a great spot for swimming, sunbathing, and simply relaxing by the water. It's also a good place to go for a walk or a jog, as there is a lovely promenade along the shore.
Kite Beach Centre
The Bali styled beach at Kite Beach Centre has everything from Kitesurfing lessons, to hire Kayaks to beach loungers. A private facility it is a lovely beach that was primarily established for Kite Surfing and Hydrofoil lessons, however they have evolved into offering some great relaxation options as well. They have a quiet zone, a gym, a restaurant and of course the beach swing for those Insta photos.
They open from 6am to 10pm and entrance is AED 75 on the weekends and AED 45 on weekdays. 75 AED equals around $30 Australian dollars. The restaurant offers breakfast, snacks, lunch and dinner with Huevos Rancheros costing AED 50 ($20 Australian) and a mixed seafood grille AED 68 which is around $28 AUD.
You will have to get there early to get a lounge and umbrella but considering they offer breakfast that's not a challenge. There is no alcohol on site and you cannot bring in your own food or drinks.
Kite Beach Centre location & their website for more info.
Umm Al Quwain Fort & Museum
Built in the 18th century, this well-preserved fort once served as the residence of the ruling family and now houses a fascinating museum. Visitors to the fort can explore exhibits that highlight local history, archaeology, and Emirati culture, offering an insightful glimpse into the past of this lesser-known emirate. The fort was home to the local ruler right up until 1969.
Umm Al Quwain fort is also an excellent example of Emirati architecture, and it's definitely worth a visit if you're interested in history. You can also get some great views of the city from the top of the fort.
While at Umm Al Quwain fort you can visit the UAQ National Museum, situated inside the historic fort. The museum delves into the emirate's rich cultural and historical legacy by showcasing a diverse collection of artifacts and displays with everything from weaponry to jewellery. The museum provides visitors with an insight into the UAE's past, spanning from ancient archaeological finds to the more recent Bedouin lifestyle.
---
Ras al Khaimah
The Emirate of Ras Al Khaimah is located in the northernmost part of the United Arab Emirates. It lies along the coast of the Gulf of Oman and has a population of approximately 345,000 people. The emirate is known for its beautiful beaches, luxury hotels, and world-class golf courses. It is also home to the country's tallest mountain, Jebel Jais.
Ras Al Khaimah has a surprising number of things to do and visitors can enjoy a variety of activities such as hiking, skiing, desert safaris, and beach holidays. This emirate is an ideal destination for luxurious and relaxing vacations with the odd day or two of adrenaline based adventures.
Things to do in Ras al Khaimah:
Jebel Jais – UAE's tallest mountain
Ras Al Khaimah is full of amazing things to do, and one of the most popular attractions is Jebel Jais. Located in the Hajar Mountains, Jebel Jais is the highest mountain in the United Arab Emirates.
Visitors can take in the incredible views from the top of the mountain, or enjoy a variety of activities such as hiking, camping, and rock climbing. There are multiple view points, toilets at the top and now a sled that you can ride down the mountain. Unlike the zipline and ropes course, the sled rides have to be booked at the ticket office on the mountain and are currently priced as below and are all in AED:
Weekday Prices
Adults
Single Ride – 45
Three Rides – 100

Adult & Child (ride together)
Single Ride – 60
Three Rides – 125
Weekend Prices
Adults
Single Ride – 49
Three Rides – 100

Adult & Child (ride together)
Single Ride – 60
Three Rides – 125
Ziplines on Jebel Jais
There is also a zipline that you can ride seated (a traditional zip line style) called JAIS Sky Tour or laying down which they call JAIS Flight.
Be sure to get your tickets before your visit to ensure availability. Week days have better availability but not overly so. It's very popular so I would recommend purchasing tickets in advance.
Al Hamra Fort
Al Hamra Fort is a must-see for history lovers visiting Ras Al Khaimah. The fort was built in the early 18th century and was once the home of the ruling family. Today, it has been converted into a museum that tells the story of the Emirate's past. Visitors can explore the different rooms of the fort, learn about traditional Emirati life, and see some amazing views of Al Hamra from the top of the fort.
Dhayan
Dhayan is a small village located in the mountains of Ras Al Khaimah. Visitors can experience traditional Emirati culture by staying in a local guesthouse, riding a camel through the desert, or learning how to cook traditional Emirati food. Dhayan is also a great place to enjoy some stunning views of the Hajar Mountains.
Wadi Bih
Wadi Bih is one of Ras Al Khaimah's most popular tourist attractions. The wadi is a gorgeous canyon that visitors can hike through to reach a stunning oasis at the end. Along the way, visitors will experience some incredible views.
Desert Safari and Stay
Ras Al Khaimah is the perfect place to do your UAE desert safari. You can choose from doing just the 4WD safari, combining your safari with dinner in the desert or even a Bedouin camp stay. Check out the options below for more info.
Oman Visit with Musandam Khasab & Snorkelling
While in Ras Al Khaimah, consider visiting the stunning waters of Oman's Masandam region. Khasab is the capital of Musandam and is the best place along this coastline for swimming and snorkelling its coral reefs and spending time in the water amongst all the local sea life including Dolphins! This will mean paying an exit fee from the UAE (currently around AED 35) and money for an Oman visa. The tour operator can confirm the actual cost of these.
You can also take a tour to the pearl farm which will give you a chance to purchase a discounted pearl.
Play Golf
Ras Al-Khaimah is also known for its quality golf course. The Tower Links Golf Club is an 18 hole par 72 course that encompasses some of the natural mangrove local to the area. Don't let that deter you as its a quality course that welcomes casual players. There is also a spa on site for those who might not want to golf! There are restaurants and a sports bar as well.
Accommodation in Ras Al-Khaimah
BM Beach Hotel
BUDGET LEVEL:
This hotel offers FULL BOARD options and a Premium Sea View Room is $238 inclusive of breakfast, lunch & dinner
Hilton Ras Al Khaimah
MID RANGE:
Great value from only $225 AUD per night. Its on the beach has great pools, is kid friendly and 5 restaurants
Luxury 2 Bed Villa
UPPER RANGE:
The furnishings are a little dated in these villas but for $468 per night for a 2 bed villa with private pool in a resort is great.
---
The UAE is a country with plenty to offer tourists. From the big city lights of Dubai to the stunning natural scenery in Ras Al Khaimah, there's something for everyone. If you're planning a trip to the UAE, be sure to add these five emirates to your list. My personal favourites are Ras Al-Khaimah and Sharjah, but I'm sure you will find something to suit your tastes.
---
Is the United Arab Emirates Expensive?
If you compare the UAE to the USA, Europe, Canada or Australia, no you won't find it crazy expensive. It is not a cheap Asian destination, however because of the large expact community that live in the UAE, you do have lots of options for almost everything.

Of course like most tourist destinations you can get very expensive hotels and you can get budget hotels. If you dine at a very nice restaurant you can spend easily $100-150 USD per head, however if you eat at the local places you could buy dinner for around $18-25 USD or less if you search for smaller cafe/restaurants
Do they speak English in the UAE?
Yes – English is widely spoken. Their official language is Arabic, however the large number off internationals who work in Dubai mean that you can often find multiple languages spoken.
How hot does it get in Dubai or Abu Dhabi?
During the summer months of July and August the temperate in the UAE can reach 44 degrees C. The average is usually just under 40 (105 F) but it can be over 40 for days on end. their record high in August is 48.9 degrees (119 F)!

The winter months of December and January it averages around 22-24 degrees C.
Is the United Arab Emirates safe for tourists?
Yes, the UAE is considered very safe. They have a very high coverage of surveillance cameras (CCTV) so crime is very low and vilent crime is almost non existant. Please keep in mind dress standards when visiting the UAE so as no to offend.
Can you drink alcohol in Dubai and the UAE?
Yes you can, however the drinking age is 21 in most Emirates and you will only find alcohol in the more upmarket hotels and restaurants. Sharjah is alcohol free and consumption is banned in this emirate.
Can you kiss in public in the United Arab Emirates?
No. Public displays of affection (PDS's) are considered not acceptable in all areas of the UAE. It could even result in you being arrested. You would usually be warned but if you condinued to flaunt their traditions you could find yourself in serious trouble.
What is the dress code in Abu Dhabi and Dubai?
If you cover your knees and shoulders you should be OK. Tights clothing is another no no, so leave those skimpy clubbing dresses at home. Even men should cover their knees. Light flowing clothing is best for not just their dress code but also the weather.
Can you share a bed if you aren't married in the UAE?
Their laws do state that rooms should only be shared by married couples, however hotels don't usually ask for proof of your marriage status. Act respectfully and you will be fine.
Can I take photos in Dubai and the UAE?
Privacy is of great concern in the UAE so be sure to take images of locations and not people. Even then be aware of what you are doing. As an example my husband does a lot of work in the UAE and was invited to assess a super yacht last time we were there. He thought nothing of it and took photos of the boat for the purpose of quoting the owner. When we left, at the airport he was taken into a room and made to explain the photos. He had all the contact info of the owner and could supply info that supported his request to be there, but even though they were really nice about it, the time it took meant we almost missed our plane.
Do I need cash in Abu Dhabi or Dubai?
Most places prefer card payment, however the smaller cafes and restaurants do accept cash and would often prefer it.