The Best Hotels and Accommodation with views of Sydney Harbour
Sydney is one of the world's most beautiful cities, with its iconic beaches and skyline. It's also home to some of Australia's best-known landmarks like the Sydney Opera House & the Sydney Harbour Bridge. Can you imagine waking up to a breath-taking view of the Sydney Harbour from your hotel room?

I have compiled a list of the finest hotels in Sydney that boast magnificent harbour views. From luxurious five-star hotels to quaint boutique lodgings, these accommodations promise to make your stay in Sydney nothing short of amazing.
Unfortunately these views come with a price so there won't be any budget hotels on the list, however the immediate suburbs surrounding the city do have some great BnB and small boutique hotels for far less per night. Check the end of this article for suggestions that are slightly away from the harbour.
Read on to find the best hotel in Sydney with harbour views for your next city stay.
Hotels On Circular Quay With Harbour Views
Circular Quay is Sydney city's main transport hub. Ferries run from Circular Quay to many locations around the harbour. The Harbour Bridge, Opera House and historic Rocks are are also in Circular Quay. There are more than a few Circular Quay hotels with harbour views and here are the best.
---
---
---
---
---
---
---
Hotels With A View Back To Sydney City
Sometimes the best views are from a little further away. These hotels might not be in the city centre but the views are amazing and the city is only a nice walk or a short ferry or bus ride away.
---
---
---
Watsons Bay Boutique Hotel
Experience a Beachy Getaway at Watsons Bay Hotel
Convenient Location A Ferry Ride From The City
While the Watsons Bay Hotel offers a peaceful retreat from the city, it's still within easy reach of some of Sydney's most popular attractions. The hotel is just a 20-minute drive from famous Circular Quay and 7.5 miles from central Sydney. There are multiple restaurants and cafe's close by including Dunbar House, Eastern Bay Thai and the Vaucluse Yacht Club. This is probably one of my favourite hotels in Sydney. If you are working, its possibly not the best option but if you are on vacation, the short 30 min ferry ride to the city is an amazing way to start your day.
For those looking for a peaceful beachy escape in Sydney, Watsons Bay Hotel is the perfect choice. Located just a 2-minute walk from Watsons Bay Baths, Camp Cove, and Hornby Lighthouse, this waterfront hotel offers everything you need for a relaxing and enjoyable stay.
Stylish and Comfortable Rooms
The air-conditioned guest rooms at Watsons Bay Hotel are designed to provide both style and comfort. Equipped with flat-screen cable TV and tea/coffee making facilities, the rooms offer everything you need for a comfortable stay. You can choose from either King rooms or suites and also choose rooms with views or a room without, depending on your budget. The spacious rooms are decorated in a beachy style and are well furnished with everything you could want, including streaming services like Netflix on the TV. The king suite or the loft rooms offer a balcony with a Sydney Harbour view. The private bathroom offers free toiletries, a hairdryer, and even a bathtub, ensuring that you have everything you need for a comfortable and enjoyable stay.
Amazing City Views
Guests at Watsons Bay Hotel can enjoy stunning views of the city skyline and Sydney Harbour from the property. Whether you're relaxing in your room or enjoying a meal at the hotel's restaurant, you'll be able to gaze out at one of the most beautiful harbours in the world. The small sandy beachfront is perfect for a swim, or if you would like a more private beach, you can walk about 7 minutes up Cliff Street to Camp Cove Beach.
This is a small beach that 9 homes have direct access to, but don't stress – there are no private beaches in Australia. All beaches are public and the homes that line the sand only own their own block and not the beach access. You can also walk about 4 mins south to Watsons Bay Baths, a fully enclosed swimming spot.
With its stylish and comfortable rooms, stunning views, and convenient location, Watsons Bay Hotel is the perfect choice for those seeking a beachy getaway in Sydney. Book your stay today and start exploring all that Watsons Bay has to offer.
Expect to pay around $500 per night for a suite with a terrace and harbour view and around $310 per night for a king room with no view. These prices are for a mid-week stay – this hotel is VERY difficult to get into over a weekend and is often booked out for months. Maybe consider booking in here for a few nights during the week and then heading into the city over the weekend.
---
Tours You Might Like In Sydney
There is SO MUCH to see and do in Sydney but these are my top 3 recommendations for our Harbour City. The Blue Mountains one is not cheap but they are amazing to see and it is very worthwhile if you have time. Don't forget to book your bridge climb tickets early. They can only be booked through the Bridge Climb Website and it is something everyone should do.
---
Best Harbour View Hotels In Sydney
If you're looking for the best hotels with harbour views in Sydney, these are the places to go. They have great service, amazing locations and some of them even offer free breakfast!

I know its my home country, but Sydney is one of the most beautiful cities in the world. There is heaps to see and do and you should allocate at least a week to Sydney and surrounds. Of course these hotels with harbour views Sydney will also allow you to stay in your room and take in that magnificent harbour whenever you like.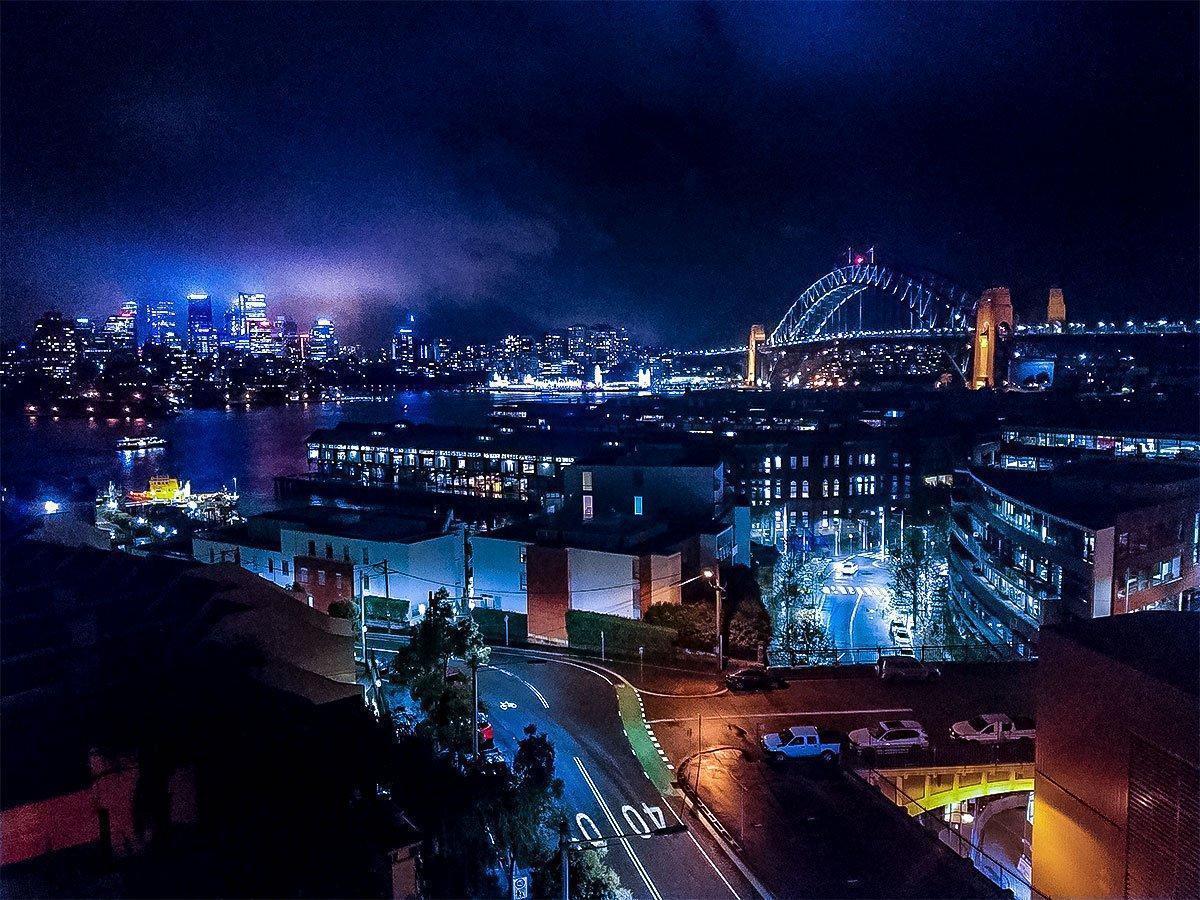 ---
Other Areas To Stay In Sydney
If you are looking for something a little more affordable, try these local suburbs on the map search below.
It is centred on Potts Point, however try Pyrmont, Woolloomooloo or Darlinghurst to stay close to the city. Alternatively try Balmain (a very short ferry ride away) or venture over to Manly to cross the harbour on a ferry. Glebe is one of my favourite locations as is Haymarket but you may have to search for apartments to find something in those suburbs. Also while you may notice the Potts Point is next door to Kings Cross don't fret. The Cross isn't what it used to be and Potts Point is lovely.