Day trips are often the best way to see multiple places from one destination and Kota Kinabalu is no different. From climbing Mount Kinabalu, to snorkelling adventures and jungle experiences, if you are wanting to experience a lot of Borneo's activities, here are a great list of tours you can do from Kota Kinabalu, Malaysian Borneo's capital.

Whether its a day trip or a multi day adventure, I found some great day trips that did exactly what I wanted to in Borneo. Here are my recommendations of some great activities from Kota Kinabalu.
---
Kota Kinabalu Snorkelling and Diving Day Trips
Head out to the Tunku Abdul Rahman Marine Park for some snorkelling or diving while in Kota Kinabalu. Most of these tours leave from the Jesselton Point Ferry Terminal which is easy to find and the diving tours are operated by qualified PADI dive instructors.
Alternatively, you could do a 3 day learn to dive course with PADI open water training from Kota Kinabalu.
---
Climb Mount Kinabalu Tours
Mount Kinabalu isn't for the faint hearted. However, I did this hike about 8 months after having my Achilles tendon reconstructed so it is possible if you aren't a dedicated hiker or don't have your usual fitness level. Today, the hike is made easier by the fact that you have to do it over 2 days (you could do it in one when I completed this hike). There are different routes too now so you can choose your poison so to speak.
If you would like to ad an extra day and see the park as well, this 3 Day trip gives you time before your climb to check out the rest of Kinabalu National Park.
---
3 Day Trip to the "Tip of Borneo" From Kota Kinabalu
This 3 day trip from Kota Kinabalu, visits the tip of Borneo and the beaches this area is known for. Borneo typically doesn't have the white sand beaches of other Asian islands, mostly because or the surrounding reef. It does however have many turtles, a wide range of reef fish and heaps more to see under the water. The best beaches in Borneo are at the tip of the island and this tour will allow you to choose between snorkelling and just swimming or lazing on the beach if that is how you would like to spend your day.
---
Kota Kinabalu Boat Trips and River Cruises
There are more than a few options for river cruises or sunset cruises from Kota Kinabalu. Here are some of the best rated tours on Viator. Why book with Viator? I love that Viator enables me to book tours of local areas with the security of a major company holding my money. That's the same reason I also use Get Your Guide regularly.
---
White Water Rafting Tours from Kota Kinabalu
If you feel like some action and adrenaline, consider doing a white water rafting trip from Kota Kinabalu. There are multiple companies that offer this tour, the best 3 are below.
---
Borneo Multi Day Tours
If you are visiting Borneo, it would be a shame not to see everything it has to offer. These 2 tours below are 17 and 10 days respectively and are with Intrepid Travel who are a supremely reputable tour company.
The first tour is 17 days and includes Kuching, Bako National Park, Mulu National Park, the Head-hunters Trail, Labuan Island and then on to Kota Kinabalu and into Sabah from there. The 10 day version starts in Kota Kinabalu, so misses Bako, Mulu and the places I mention above. Both cover all the animal places you would want to visit so you choice would be based around seeing more of the national parks on the longer version, or a more condensed trip that touches on all the animal sanctuaries.
They both visit
Mt Kinabalu National Park
Poring Hot Springs
Kinabatangan River
Sandakan
Turtle Island
Sepilok Orangutan Sanctuary
Sun Bear Santuary
Labuk Bay Proboscis Monkey Sanctuary
Wrapping up: Day Trips From Kota Kinabalu
While you won't see the main animal sanctuaries from Kota Kinabalu, it is a great place to base yourself to see everything you can in the surrounding are before moving on to Sabah to spend time there. You could reasonably easily see a good about of Malaysian Borneo by basing yourself in Kota Kinabalu for a few days and then flying to Sandakan and doing the same thing there.
Whatever you decide I'm sure you will love Borneo as I did. It is wonderful and a great place to start adventuring abroad.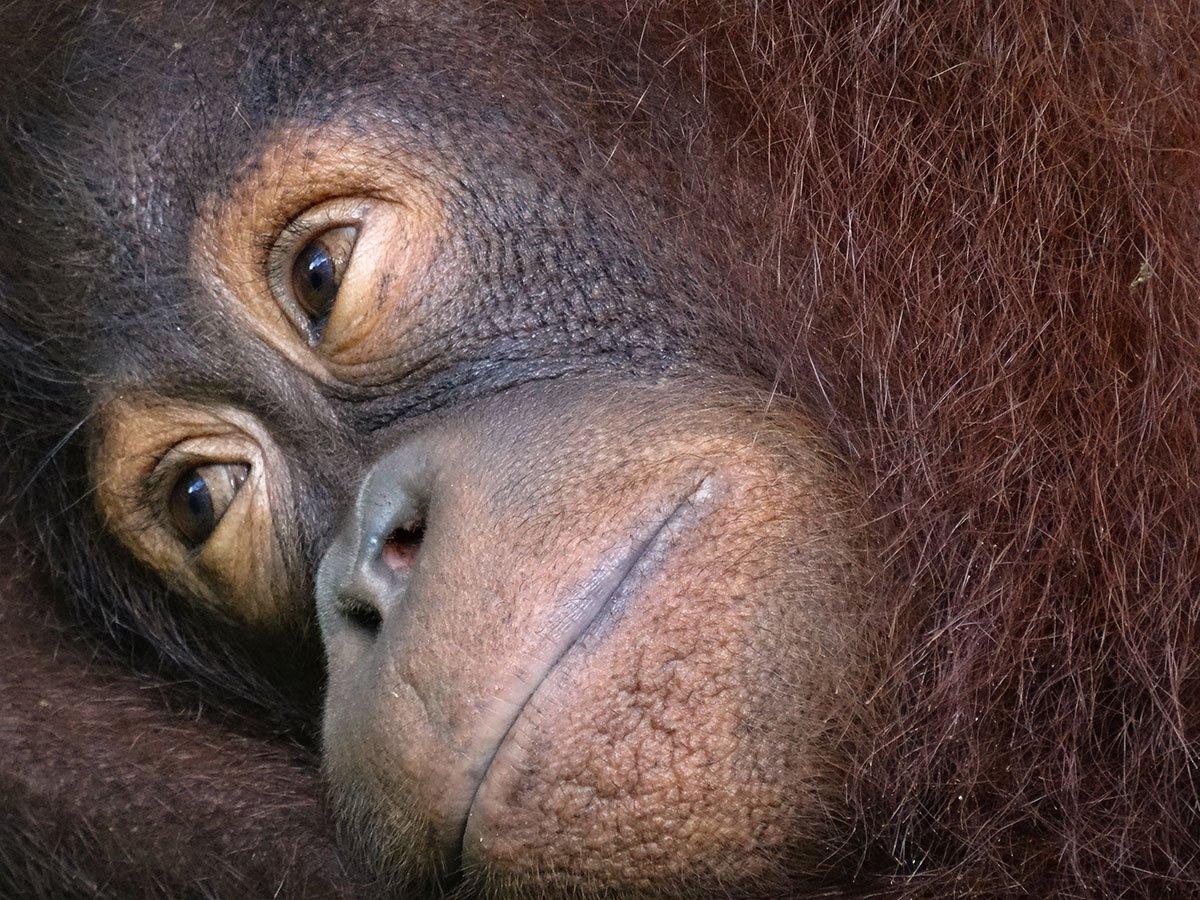 ---