What does your flight really cost you??
What I often find is that considering I do travel a lot, so many friends love to tell me how they got a cheap flight from Sydney to Bangkok and spend 10 minutes raving about their research skills. Excellent – I'm all for cheap travel, however there are some things you really need to take into consideration or that cheap flight you got – not so cheap after all!
There are so many low cost airlines out there now and some of the ones that fly from Australia are really good. We've flown with both Scoot and AirAsia and for the most part find them to be great (Air Asia Rant Below!). Tiger however is not so good. Their safety record is fine, however they are renown for delays and cancellations so unless I'm super flexible with my timing, I don't often fly Tiger.
---
Consideration No 1: Flight Times
When I say flight times here I'm talking about arrival times. A lot of the low cost airlines are low cost because they fly at all hours. An overnight flight is great, it can save you accommodation costs for the night, but if you arrive into San Francisco at 5am, what are you going to do (with all your luggage in tow) for 9 hours until you can get into your accommodation?
Think about what you will do at the other end when you get off the plane in the early hours of the morning. If you've booked a quality hotel you can probably drop off your luggage and if it's a nice day lounge poolside until your room is ready. However if you are staying in a homestay or AirBnB or even a hostel that isn't always possible.
By the time you add a transfer (if it is too early for the public transport to be running yet), breakfast because what else are you going to do at 6:30am, and a locker at the train station (they almost always have lockers), you could easily add $60-$80 to the price of your ticket. Despite the cost, you are still going to have to spend your day exhausted and wandering around just to save the money it will cost you anyway.
And what if its a rainy day? You can't camp out in the park and read you book and wandering around will be miserable so you end up spending money in coffee shops or Macca's and again – you are wasting away you savings.
A solution:
If you know where you are going and are landing early enough, check for a local day tour for that day. They will often take your big bag with you (that problem solved) and you can spend the day sightseeing for the cost of $50-$100 sure, but you've achieved something and you've seen something. Also if you go to sleep on the tour bus by accident, who cares? It's not like going to sleep with your luggage at your feed on a subway.
Check out Urban Adventures for some great one day tours in major cities or Get Your Guide for some other alternatives.
---
Consideration No 3: Terminal Transfers
In Asia in particular the low cost airlines often use different terminals to the more major companies.
You need to make sure you have enough time to get from one to the other if you have to transfer. Cheap becomes expensive if you miss your connection.
If you use a website like Sky Scanner it will show you where you have to "self transfer" which can be a life saver. I've managed to miss flights before that I had no idea weren't code share when I booked it. My ticket didn't even mention the fact that I have to get my luggage and recheck and its only when we are landing and the flight crew tells us that your stress levels skyrocket.
There is nothing like 300 panic stricken faces when that happens.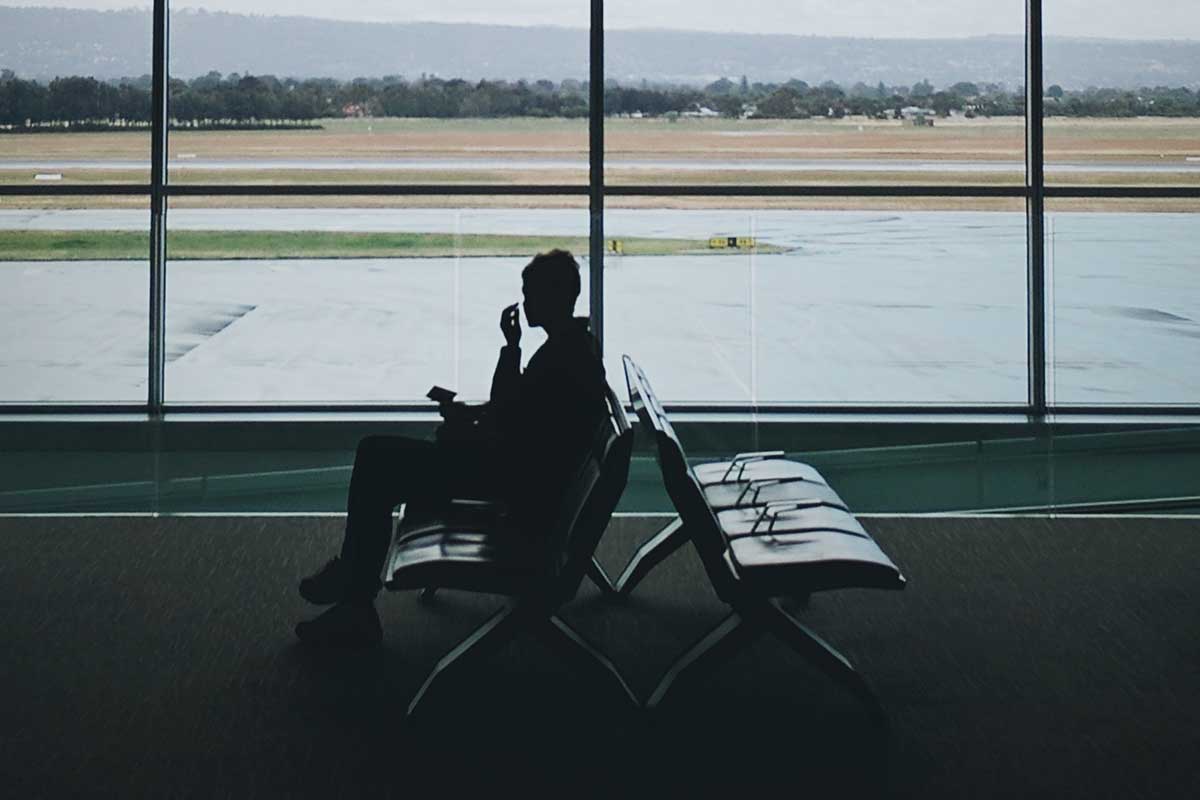 This is Jenny.
Jenny didn't check her connections when she booked.
Jenny missed his connecting flight.
Don't be like Jenny!
---
Consideration No 4: Airline Reliability
If your flight leaves on time it's all good. A delay for just an hour however can cause havoc at the other end if you have booked transfers and connections. Be sure your cheap flight will be on time.
Don't forget to think about where you are going. For example, flying into Sydney in June or July is OK if you are on a huge jumbo flying into the airport, however Sydney often has bad fog at that time of the year so if you are flying domestically and connecting, that's info worth having because the chance of being delayed is decent.
Solution:
Try to book on the same airline from departure to arrival or if that isn't possible at least try and find some code share options. Always be very nice to the flight crew (which you should be anyway) however that could really pay off if you realise an hour out from landing that you may be in danger of missing your connection. Don't ask if they can do anything about that because they probably can't, however you can ask if the airline you are onward travelling with usually waits for passengers that are on late flights.
---
Consideration No 5: Compulsory Stop Overs
A lot of the cheaper airlines are very sneaky with their flight times. Air Asia for example make it really hard to connect in Kuala Lumpur. It's almost impossible to come in to Malaysia from Australia and connect to somewhere else. You always have to spend a day in KL. Not that that's a bad thing, but it all adds to the cost. Especially in KL where the airport is 45 mins from the city.
All airlines fly in and out of their own country but usually they are reasonable about connections. Some of the low cost airlines however – not so much. By the time you add transfers in and out of KL to the airport & a nights accommodation, meals and drinks, again your cheap flight – not so cheap.
Solution:
Compare the cost of your cheap flight, add in transfers, accommodation, meals and incidentals and see how much cheaper it is than the more expensive airline. Often its within Cooee! (Cooee in Australia means it's within spitting distance – it's close I guess is what it really means).
Using this example of flying to Malaysia from Australia, the other alternative is to check out the low cost airlines for your onward leg as well. So if I was flying to Beijing and I could get to KL (Kuala Lumpur) really cheaply on AirAsia but their connection to Beijing was the next day, I would then research cheap Chinese airlines that flew in and out of KL. You might have to spend 4 or 5 hours in the airport to make sure your connection isn't at risk but by the time you get your bags and check in for your second flight you probably only have an hour or two to kill.
Often in the bigger airports there is a recheck desk as well so you don't have to go out to baggage claim and back in, however check what the situation is.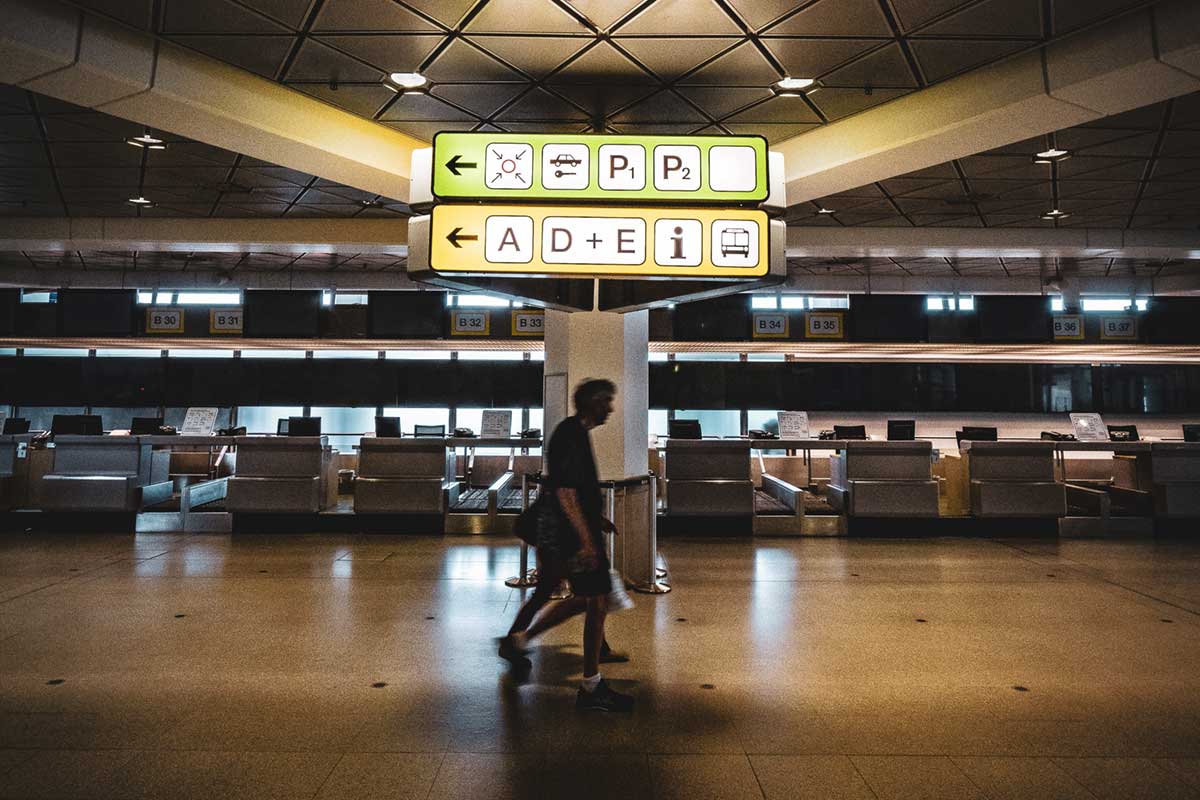 ---
Consideration No 6: Long Connection Times
Airports are the most expensive places on earth. It's all good to think yeah I'll read my book for 7 hours, but what are the chances you will spend nothing in an airport? You can't bring food in so you are going to have at least one meal in that time, and while it's not a deal breaker (its only lunch) you have to factor it into your decision.
If you are booking through a booking engine and not direct with the airline always make sure you know what the layover time is and what time it is at your destination. IE: some airports actually close for the night so if you arrive at 10pm and leave again at 6am don't assume you can stay in the airport. Some airports do chase you out.
Solution for long connections
If you do get stuck with a long connection time because the flight cost is just too good to resist, don't be opposed to spending some money in the airport. Before you leave, look for services in the airport that can help pass the time. I usually try and find lounges I can pay to enter, but I only do it if the cost is worth it. $60 for lounge entry if there is showers and food is worth it for me when I consider that I will probably spend $30 on a meal anyway. However be sure to check how long you can stay in the lounge. Some have time limits and will throw you out on your ear at the end of your alloted time.
Some are not great and only have tables and chairs which isn't very relaxing. If you can loll in a lounge chair and read your book while eating their food and relaxing a lounge fee might be worth it for you.
Also ask the airline if they have lounges and if you can pay for a casual visit. I've asked the flight attendants during my flight if they have casual lounge entry and probably 3 or 4 times I've been given a discount voucher. This only works if you are flying on with the same airline though and seems to be more European based airlines. Cathay Pacific once gave me a full voucher for their top first class lounge at Hong Kong airport for free!
Other options are:
beauty treatments – a lot of airports how have beauty salons
massage – again its not hard to find a massage in some of the larger airports now
exercise – I've walked around Heathrow airport for an hour and a half on occasion. It helps to get me moving again and I feel much better afterward.
yoga – bring your Turkish towel with you (they weigh nothing) and find a gate with no airlines leaving in the near future, lay out your towel and do some stretching.
---
Consideration No 7: Baggage Costs
I know you are smart enough to consider the cost of baggage in your airline fee, however, there are a few considerations you should be aware of before you assume that you can add baggage later.
Most Australian airlines have the possibility to add baggage to a cheap fair at the time of check out. They also usually will allow you to add a bag or two any time prior to check in for a heavily discounted cost. Once you are at the airport – all bets are off. You will need to sign over your first born if you want to take that bag.
Internationally some airlines either charge you the equivalent of your first year of university fees to add a bag at the airport or they flat out don't let you. NEVER assume that you can add a bag at the airport especially in the US. I was traveling once with a friend and we had booked the same flights but each booked our own, and she had booked a carry on only fare assuming that when we got to the airport she could just pay for her bag. Firstly she had no idea of what they would charge her ($75 USD) and then when we got stuck in line for so long that because her fare was carry on only she couldn't add a bag. We were going to Hawaii for a wedding and she is standing at the airport with a case they won't take – and they don't care!
Fortunately I travel light and we crammed half of her bag into mine, I took another few kilos as carry on but despite this we had to ditch her $400 suitcase. That was a hard lesson for her to learn but imagine if you were on your own. You would either have to pay some exorbitant fee for a fare upgrade (provided there was one available) or take a later flight again – based on availability. Never assume that you can pay through the nose at the airport – sometimes you just can't.
---
So, is that cheap flight really a cheap flight?
Once you factor in all the expenses and stresses of everything I've mentioned above you should now be able to find a true cheap flight and not have to outlay more money than you expected because that discounted fare that ended up costing you the same as a better airline fare.
Good luck and of course let me know your tips for getting cheap flights with no added extras.
---
Air Asia Rant!
Air Asia went into liquidation during COVID. That I fully understand. I'm stunned at how many airlines actually managed to survive so I have not problem with their "restructure". As part of this I had almost $2000 worth of flight credits due to COVID cancellations. We were told that as customers we were at the bottom of the creditor pile and could expect to be paid out around 1% of our credit, and while I was not happy – I HAD TRAVEL INSURANCE!! Because I had booked these flights before COVID was even a thing I knew my travel insurance would cover me so if I got nothing back C'est La Vie – I would claim it.
About 6 months later I got new that they had an influx of investment, were restructuring but would honor the flight credits. Excellent!
However – I've tried to use these credits on maybe 15 flights and I just get a "allocation exhausted" comment. WTF? I'm not asking for a free flight. I've already paid them!
When I did finally find a flight it could be used on, it won't let me book a business class seat (which is what my original booking was for) AND it will only let me use the credit for the actual flight portion of the booking.
As an example:
If I try to book a flight that is $499 AUD it will let me use a grand total of $192 because it says that the balance of the fare is airport taxes and fuel charges. I PAID YOU FOR THESE THINGS IN MY ORIGINAL BOOKING AIR ASIA. This is my money – you can't just decide NOT to let me use it!
So I worked out that because I can't book premium seats it seems AND I can't use it on anything but the flight component Brad and I would both have to fly from Sydney to KL 5 times to use my credits. Not just that though – it would mean that we pay more for the non flight components than the actual flights. So to use my $2000 credit I would have to spend slightly more than that!
What A Frigging Rort! Their customer service is pretty much non existant. They have that stupid bot that only responds to general enquiries and no phone or customer support at all. I talked to the Australian Ombudsman who tells me that because they aren't an Australian company there is nothing they can do. I can't claim it on my insurance as they have given me a credit and its too long ago to challenge the charge on my credit card.
Rant over but let this be a lesson about using low cost international companies for your flight bookings!