When and why joining a group tour can be a great idea.
It doesn't matter if you are an experienced traveler or whether this is your first trip, joining a tour can sometimes be the best option. While I do travel mostly solo, sometimes jumping into an organised a tour is just divine!
Traveling can be exhausting. I'm not saying it's not amazing, but constantly having to work out transport and accommodation and having to be "ON" all the time can really wear you down.
I have found that joining a tour makes everything so easy, I always meet some great people, and being a solo female traveler, it means that I can often do area's that would be a little more challenging on my own.
---
The benefits of joining a tour
Ease of travel
When I have joined a group tour, having my travel planned and organised for me seems delightfully decadent. When I'm travelling as a female solo traveler, the process to get from A to B can be pretty intense. I have to:
line up at the train station,
communicate what ticket I want to purchase
buy it without being overcharged,
get to the right platform at the right time,
fight for the seat I have paid for that a local thinks they can bully me out of (that has happened so many times) and then
work out where to actually get off the train.
When I join a tour, some nice tour guide tells me where the group is meeting and that's the end of my responsibility. That's pretty nice for someone who usually works it all out themselves.
Meeting like minded travelers
As long as the tour you select is aligned as close as possible to your style of travel, you will always meet at least a few from the group that you mesh with. On more than one occasion I have traveled on with someone I met on a group tour as we were both looking at the same direction and it made sense to keep the fun going.
Emergencies are someone else's challenge
If the bus doesn't run, or the accommodation doesn't have your booking, or the travel warning changes, it's not all on you. I always am happy to jump in and assist, however I've had times where I haven't even known something has gone wrong until we are told about a change. That is a great guide!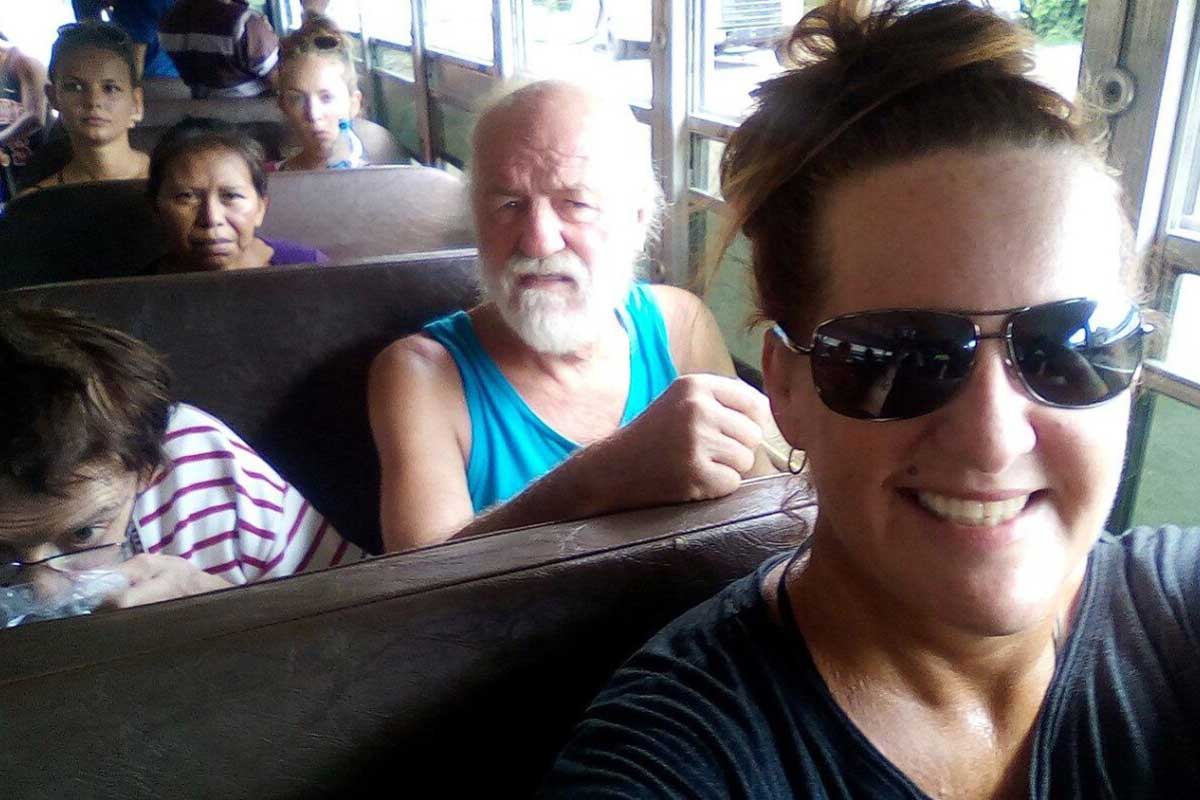 You can see and find things on a tour, you would never find otherwise:
I did a group tour in Northern India about 5 years ago and we visited this place called Tordi which is out on a desert road from Jaipur in Rajasthan. It was such a great two days mingling with the locals, doing camel safari's, watching sunsets and staying in Tordi Palace.
The Fort & Palace were built in the 16th century & today it is one of their descendants who runs the palace and is restoring it bit by bit. I would never have found that on my own and its one of my best memories from India to this day.
I spent an amazing day lounging in the Ojo de Agua natural pool in Ometepe that is the locals hang out spot. I would never have found this spot if I wasn't on a tour at the time and let me tell you that was one of the most relaxing days I've ever had.
You can see a lot more with a limited time frame:
Having everything already planned means that you can usually see heaps more than you can in the same time on your own. This is the main reason I ever consider a tour. A few years ago I had two weeks to squeeze in Nicaragua and would have seen maybe 60% of what I did if I had have done it on my own.
By the time you check timetables, research where you might go next, actually get there and then figure out what you want to see while you are there can take twice the time it does when the trains, buses and accommodation is already booked.
You can pick your guide's brain for the best recommendations:
You have a guide for a reason. Don't be scared to pull them aside and chat about what is coming up and what adventures will be the best for you. I've had guides call ahead to friends and get me into some local celebration that no-one else got to do because I asked and was respectful about it. It always pays to chat a few days out from the next stop as well. Sometimes in the busy season day tours can sell out quick and I've missed out on a few things over the years by trying to book when I arrived instead of asking the guide to call ahead and book prior.
**Don't forget to give a good tip if your guide is very helpful with these things.
---
The drawbacks to joining a tour
Set Itinerary:
There can be no last minute changes to your itinerary on a group tour. If you meet a few people who are heading off on an exciting adventure, you would have to leave your tour to join them. There is no flexibility so you need to do your research first to make sure you want to go everywhere on the tour itinerary.
Limited Time:
I especially love Intrepid Travel tours as they usually have a great amount of free time at each place, however some tours push you through pretty quickly. Check the itinerary as to the time you get to spend in each location and don't book that tour unless you are happy with those time frames or are prepared to compromise on occasion.
Set Start and End Dates:
Joining a group tour will mean your dates are set in stone. Make sure you can get to your starting point easily before booking the tour and make sure you can book out of your end point easily and at the last minute. Be prepared to stay for a few days if you aren't planning on booking flights out until you finish the tour. AND check that the flights you book are from the actual location you finish at. I once did a tour in Guatemala where a poor young girl had booked her flights home to Canada from Antigua in the Caribbean because she didn't realise Antigua in Guatemala wasn't the same place.
More Expensive:
It is always more expensive to do a tour than travel off your own back. Please don't join a tour and then grizzle about the cost for the entire duration. That is just bad form. You knew how much it was before you joined. If in doubt check out the reviews for what others have said beforehand.
Group Size & Make up:
The group size can be an advantage or a disadvantage but is entirely dependent on how you would like to travel. Please remember that if a tour says it can have a maximum of 16 and you get there and there is 16 people, you did know that prior and just think of it as 15 possible new friends. Part of our Egypt tour we had only 6 of us, myself and 3 others (I was with my husband and two friends) and a Father and Son from South Africa. Those few days were so great as we were so mobile and the guide took us so many more places than was on the itinerary. I've also been on tours where there is the full contingent and half of them are not people you would normally associate with. Smile, nod and make the best of it.
To tour or not to tour??
Joining a group tour can be a great way of seeing somewhere easily, safely and more efficiently than you might be able to do yourself. Of course the trade off is cost, a little more rigidity and set start and end points.
I know this isn't your first rodeo, so I'm sure you can make the decision yourself. Oh and be sure to comment with any tours you have done that are worth it. I'd love to hear about them.
Some tours I've done and can personally recommend
These images will link to Tour Radar (a fantastic place to search for tours) for each location, however I've limited it to tours by Intrepid Travel, On The Go and G Adventures, all of which I've done and would recommend.