Travelling In South Africa
Big cats and beaches
South Africa blew my mind! I'm embarrassed to say that I didn't expect it to be anywhere near as cosmopolitan as it is, however I had just come all the way down the West Coast which is miles and miles of nothing so supermarkets were a wonderful thing.
South Africa has some beautiful beach that rival Australia's, wide open landscapes, amazing wine (Pinotage my favourite thing) and of course the animals. The Animals. The Animals. I go so lucky in South Africa and saw Lions on my very first Safari about 5 mins into Kruger National Park. It only got better from there. I struggle to go back to places I've already been when there is so much out there still to do, but I would spend another 6 weeks in South Africa if I could.
My Fave Photo From South Africa
After arriving in Addo National Park a little early, I decided to try and get a quick sunset safari in before nightfall. I was due to be spending a full day in the park the next day, however I wanted to try and get some sunset photos inside the park. I hunted down one of the rangers who told me that one of the day tours had just come back and I could hire that jeep for $50 USD for the last 2 hours of the day. I immediately agreed, ran back to get my camera and when others found out, they also agreed to come along. We had seen herds of Elephants, Giraffes, some Merecats and even a couple of Maribou Storks when our driver suggested we just sit at the last waterhole for the sunset as sometimes some of the animals come to drink before it gets dark.
We were sitting in silence when out of the bushes stepped this Rhino. OMG I nearly peed my pants! He strolls down to the waterhole and proceedes to, very nervously, drink his fill. We were all grinning like fools and could not beleive our luck. When he finally left our driver told us he had been driving in Addo for 7 years and had never seen that! I still feel incredibly privilaged sitting here writing this today.
Isn't he/she beautiful?
All About South Africa
---
Must Have Info About South Africa
South Africa feels much larger than you think its going to be. I think primarily as you can spend days at each location you get the feel that you haven't gone very far.
Yes there are parts that are still quite dangerous. You shouldn't go into the streets behind the esplanade in Durban for example. It's not safe. Mostly however outside of Johanesburg, South Africa is reasonably safe.
You WILL encounter racism in South Africa. I don't want to say this but you will. Hold your tongue if you can as things can spiral very quickly.
10 ZAR = about $1 AUD give or take.
If you want to get a really good slice of South Africa you need at least a month.
It's not as hot as you think (Australian here remember) and it gets WAY colder than you think. Most of the major regions average single digit lows in the winter (Celcius) but rarely get above 32-33 in the summer.
Like New Zealand, South Africa can give you a really good sunburn. I'm crazy with hats and sunscreen so I was fine, but I saw other people just fried. HATS AND SUNSCREEN are essentials.
Facts & Figures About South Africa
Table Mountain is one of the worlds 12 energy centers for magnetic, electric or spiritual energy.
South Africa has around 40% of the worlds gold deposits and up to 90% of platinum sources.
South Africa has one fo the globes youngest populations with the median age being just 27
It is the only country that has voluntarily ceased its nuclear development program.
Vilakazi Street in Soweto has produced two nobel prize winners. Archbishop Desmond Tutu and Nelson Mandela both lived on this street!
South Africa is one of the only countries to have hosted the Rugby World Cup, Soccer World Cup and Cricket World Cup
Home to more than just lions, South Africa also has some of the biggest animals on the planet:
– largest mammal – Elephant
– tallest animal – Giraffe
– largest reptile – Leatherback turtle
– largest fish – Whale shark
– largest antelope – Eland
– largest bird – Ostrich
---
Recent South Africa Articles
Read all about my incredible animal encounters, hiking the Drakensburg Mountains and The Otter trail, visiting the Nelson Mandela capture site and all the other wonderful experiences I had in South Africa
Everything you need to know before you hike the Otter Trail in South Africa
Check out what to see and do in South Africa's beautiful Cape Town. From the wine areas of Stellenbosch to hiking up Table Mountain, there is something for everyone in Cape Town.
Africa is a continent that seeps into your soul. The people are lovely, the scenery is stunning and there is so much to see and do. Don't get stuck in just South Africa or Morocco, explore more of what Africa has to offer with these 20 amazing places to visit.
View All South Africa Stories and Articles
---
3 Must Do's For South Africa
Camps Bay Cape Town
I stayed in Tamberskloof in Capetown which meant I could walk about an hour around the bottom of Lions Head and down to Camps Bay. It is so beautiful and I found it so easy to spend the day sunbaking, swimming and drinking coffee and wine. Click the image for some accommodation options in Camps Bay.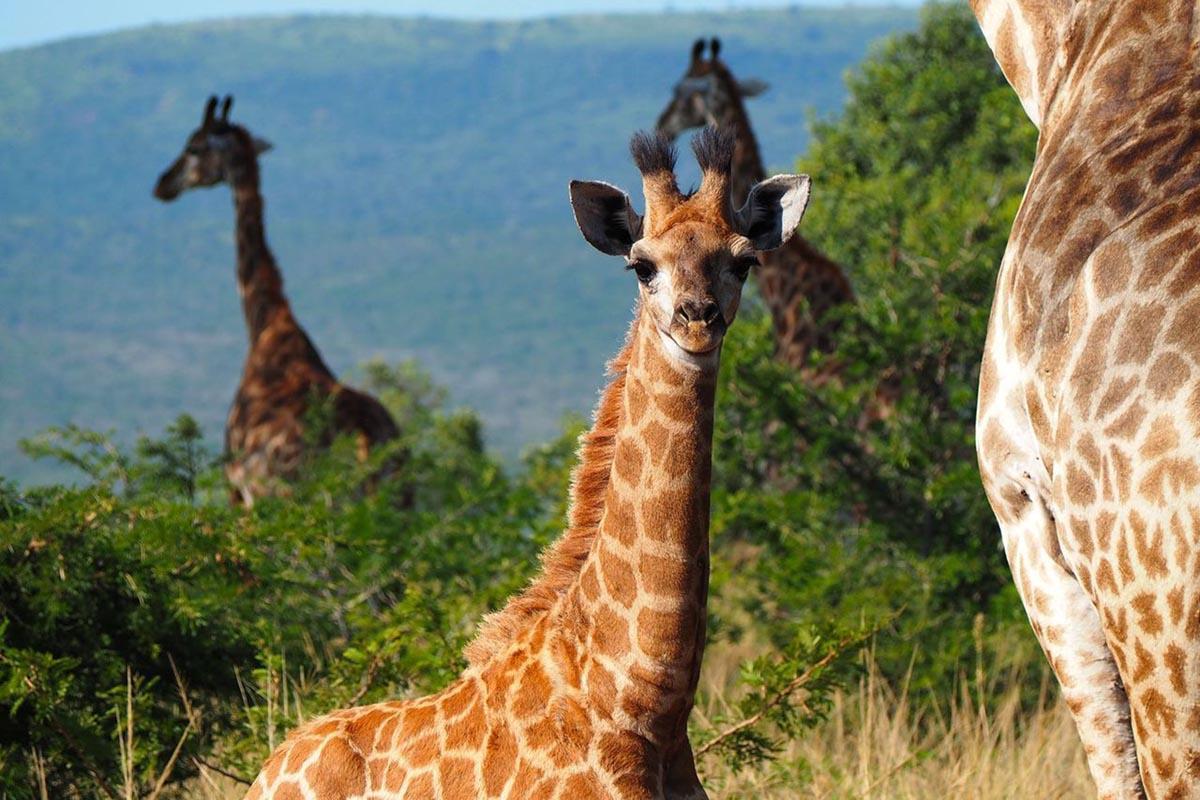 Hluhluwe-Imfolozi National Park
Hluhluwe-Imfolozi national park was so kind to me. I had to get up at 3:30am for the drive to the park from Saint Lucia but it was so worth it. I saw so many babies – baby elephants, baby zebra's and baby elephants galore. It a little less known than Kruger or Addo so is quieter with heaps of animal life. Check out the Safari link by clicking on the image.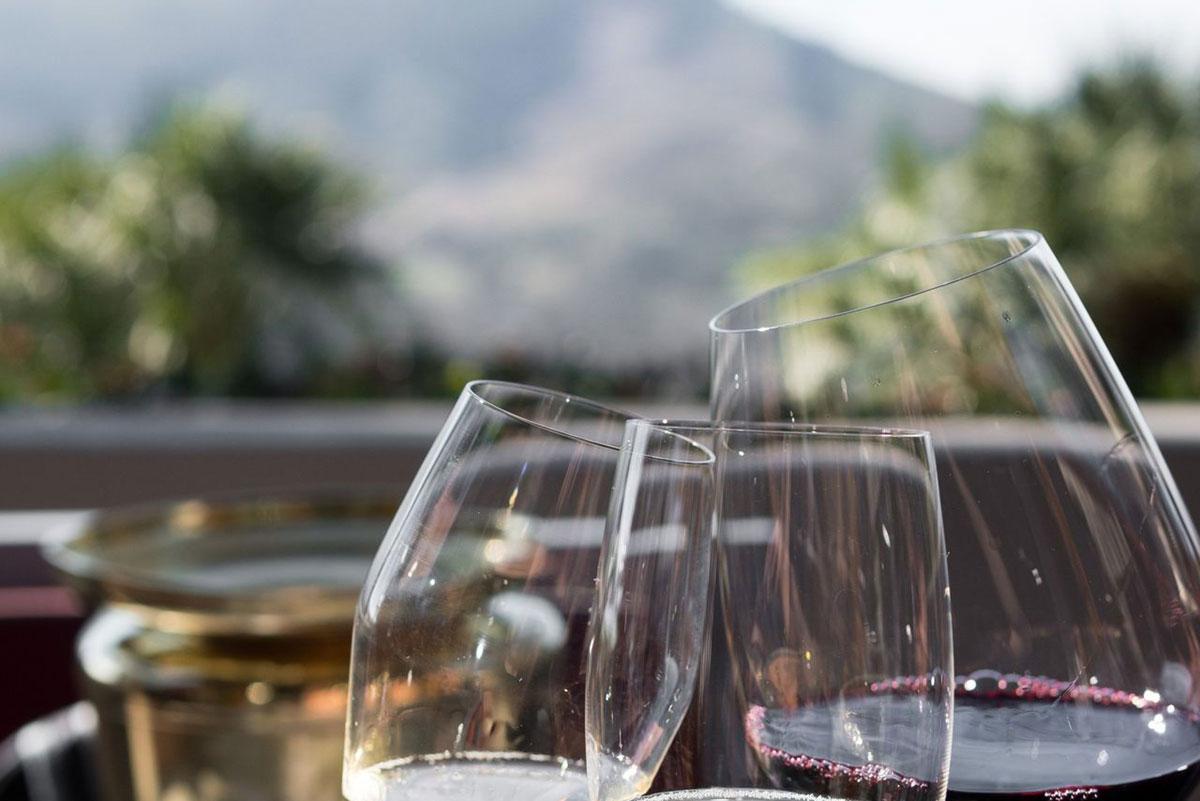 Stellenbosch
I almost didn't do the Stellenbosch area. I felt like I'd been to wineries the world over and it was just another wine growing area. I couldn't have been more wrong. It is a beautiful slice of South Africa and I wouldn't have discovered Pinotage if I hadn't gone. Pinotage is unique to South Africa and is slightly more than a rose and less than a red. So Nice! Click the image for the tour I did.
---
More Things To Do In South Africa
Drive The Great Karoo and visit Ronnie's Sex Shop
Visit more than one national park. My recommendations:

Kruger NP – its better than people tell you it is.
Addo Elephant Park – Fantastic
Hluhluwe-Imfolozo NP – close to St Lucia where you can do a river boat ride to see the hippos and if you are lucky see one roaming the streets at night
Do A township tour (it's not what you think). This one is of Langa Township in Capetown and includes the gospel singing which you CAN'T miss.
Apartheid Museum Johanasburg
Blyde River Canyon on the Panorama Route
Burkes Luck Potholes – also on the Panorama Route
---
Tip for South Africa
Everybody will tell you how unsafe South Africa is. Johannesburg – YES – it can be very unsafe as can parts of Durban, however South Africa as a whole is OK. I spend a week in Cape Town and walked everywhere never feeling threatened in any way and the smaller towns like Titsikama or Graff Reineit I walked at night. Do be careful in the larger cities and if you are in an area that doesn't feel right, but don't just assume that all of South Africa is the wild west. That would be doing it a great injustice. Be aware, be careful and do tours to limit the time you spend on your own.