The Philippines
Adventure activities and turquoise seas
When I told people I was going to the Philippines they seemed a bit perplexed. Despite it being so close to Australia and so easy to get to, not that many Australians have visited the Philippines.
I spent around 5 weeks there which you could easily double if you really wanted to immerse yourself in Philippino culture. With over 7000 islands and everything running on Filipino time (aka we'll do it when we get to it), nothing moves quick so you have to be prepared for a lot of sitting around. If you are after somewhere that's affordable, supremely focused on the ocean, that's super chill – The Philippines is definitely for you.
My Fave Photo From The Philippines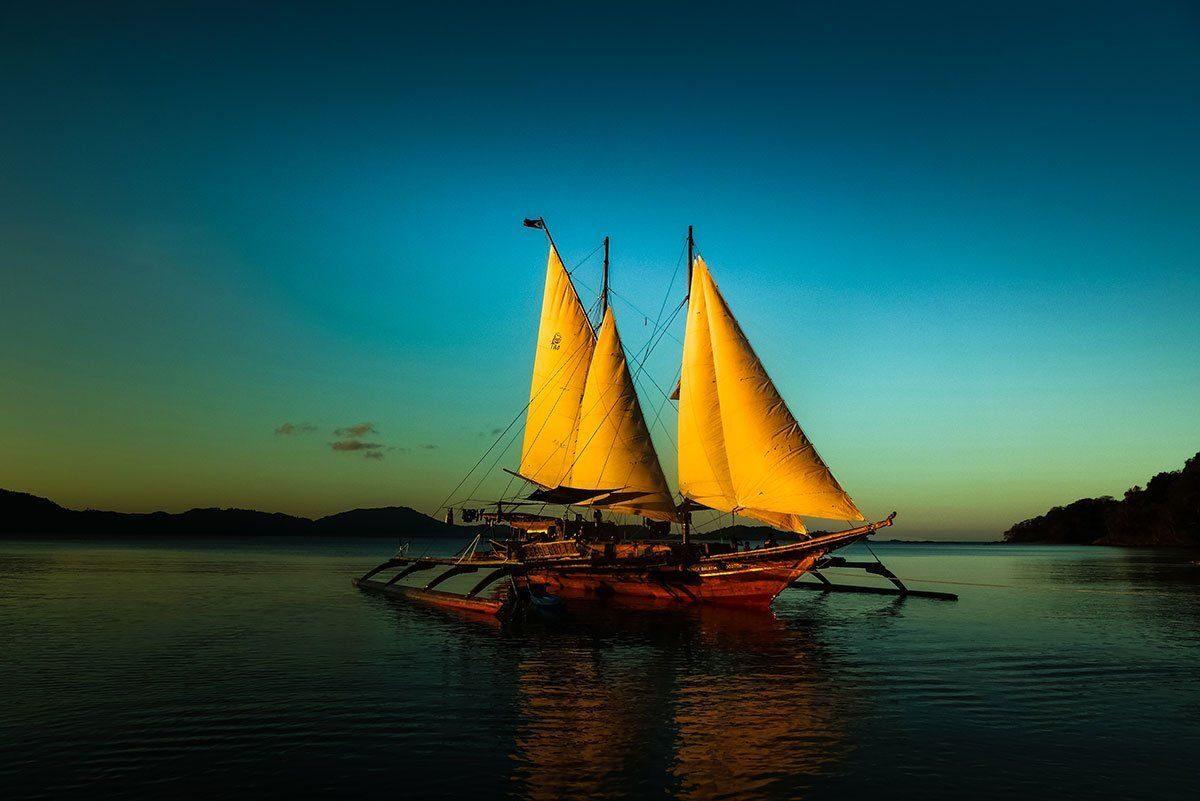 After moving around The Philippines for over a month, the last week was spent sailing in remote northern Palawan from Coron to El Nido with Tao Philippines.
This traditional Paraw is their expedition vessel and was built by Jener the captain and a local crew. Not wanting the art of traditional boat building to die off, Jener and his crew constructed this incredible vessel using as many traditional techniques as possible. Not only is the boat something to be experienced, Tao sailing's Eco Philosophy means that not only is the boat almost zero waste, everything that is used on all of Tao's sailing vessels is either caught fresh from the ocean or comes from Tao's Farm. The Farm is your stay for the second to last night on the boat which gives you an opportunity to learn all they have to offer and everything they do. I did write a post on how Tao is leading the way if you would like to know more.
Your days are spent snorkeling, lying on the deck reading, eating, kayaking, swimming, eating and sunbaking. The boat anchors up every night at a different camp. Some are literally thatched huts on the beach, some have power even, but all allow you to go to sleep to the sound of the gentle waves lapping at the shore. If you never go on another trip in your life – TAO SAILING is the one you should do.
Remote Palawan as a local!
All About The Philippines
Must Have Info About The Philippines
You should consider the Philippines not just a nature destination but an adventure destination as well. There is heaps to do and see and you could easily spend months there.
I don't consider Philippino food to be great. If you are expecting rice and noodle based food like Vietnam and Thailand you will be very disappointed. While rice is a staple, its boiled white rice and their food is very stew in style. Adobo is the main meal which is kind of a chicken soy based stew.
The word "Boonie" or "boondock" is based on a Tagalog (the Philippino language) word meaning mountain.
Despite being in a tropical belt, the Philippines wet season is typically over by November so Christmas time is a great time to visit. It is hot but dry and not terribly humid so bearable.
Facts & Figures About The Philippines
The Philippines is made up of 7641 Islands!
The population is around 110 million
The Philippines is the only majority christian country in Asia and in fact 80% of its population are Roman Catholic
The national symbol is the Philippine, a monkey eating eagle. It can be up to 1 meter in height!
Over 10% of the Philippino population work overseas.
The Philippines has a massive human trafficing problem with the fourth largest number of children forced into prostitution in the world.
The Philippines is home to the largest snake in the world. The reticulated python can grow to 28 meters.
---
Recent Philippines Articles
Where else can you be only a few hours flying time from Australia, swim through jellyfish infested lakes, sail through stunning cliffs in warm water, go caving, diving, snorkelling and of course wander rice paddies that are thousands of years old?
El Nido is one of Palawan's most visited destinations. If you are heading there soon, check out this post showcasing some of the best hotels for any budget.
Read all about visiting Batad Rice Terraces in the Philippines.
Read about our day visiting the Underground River in Puerto Princesa in the Philippines
View All Philippines Stories and Articles
---
3 Must Do's For The Philippines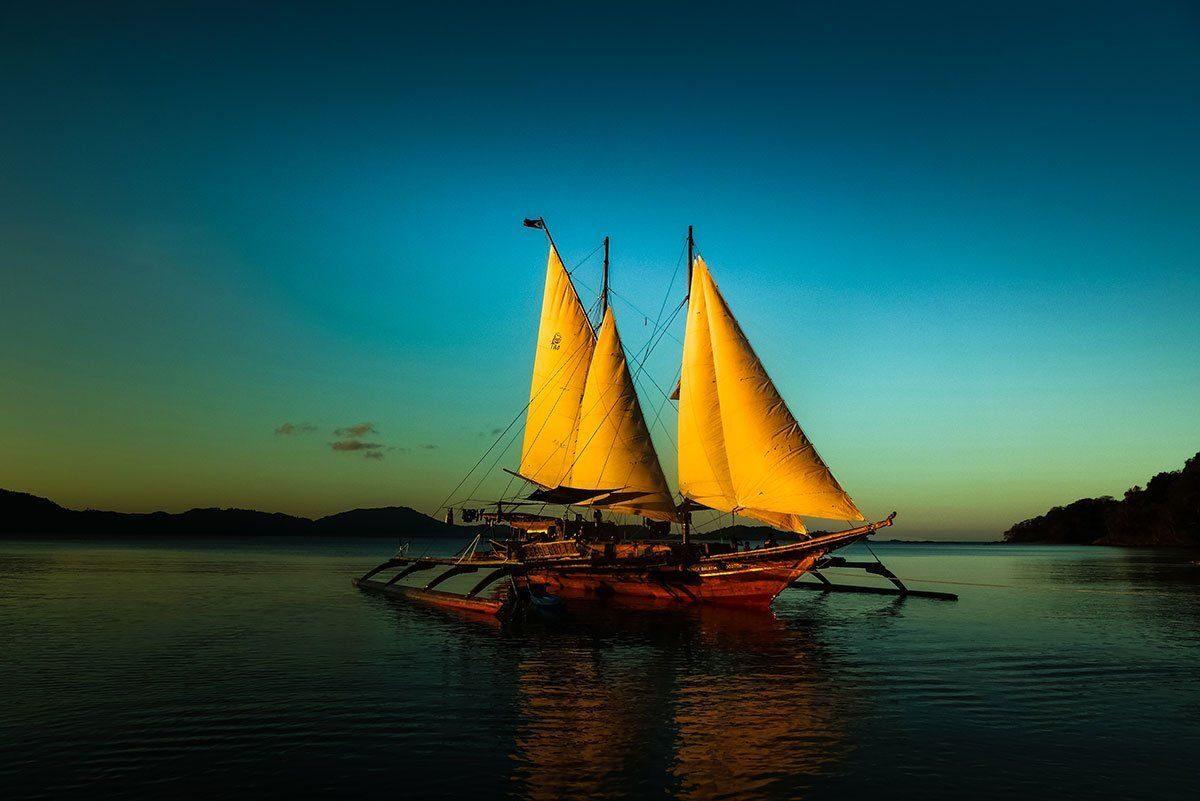 Sailing remote Palawan from Coron to El Nido is not to be missed. Tao Sailing make this one of the best 5 days you will ever spend on a boat or even on the water. Trips go also in reverse and while a lot of their trips are on Banka's I would choose the Sailing Expedition on the Paraw for sure.
The rice terraces of Batad are a great overnight hike into and out of. The hike isn't hard, but the steps can be really steep so heading down into the terraces is harder than hiking back out. There are little village stays that are great, the view are stunning and if you have the right guide you learn heaps about the rice farming processes.
Moalboal Cebu
Moalboal is the jump off point for mainly diving, however it also is very close to lots of adventure activities like canyoning, swimming with the whale sharks and or just snorkelling and some RnR. It has some great little restaurants and bars and is very backpackery in style. A range of accommodation prices and is usually about 3 hours drive from Cebu city.
---
More Things To Do In The Philippines
Whether you are looking for adventure tourism or to immerse yourself in nature, The Philippines has something for everyone.
Spend a few days in El Nido
Puerto Princessa Palawan
Sky Experience Adventure – Crown Regency Hotel Cebu City
Hanging Coffins Sagada
Go hiking in Luzon
Swim with the whale sharks at Oslob
Boracay White Beach for a few days
Visit Bohol and see the Tasiers
Spend a day in Baguio Luzon. This is a great little local city and a good place to have a day off after hiking and working your way around Luzon