New Zealand
Hiking with no snakes! I love NZ
As an Australian, New Zealand is considered to be our southern most state but for goodness sake don't tell any New Zealanders I said that! I'm kidding, while we do refer to New Zealand as being just "over the pond" it is an incredible country with supremely stunning landscapes, genuine people & a real creator mindset. New Zealand has been responsible for some top notch inventions like bungee jumping, nuclear physics (Ernest Rutherford) and even instant coffee!
As far as an adventure destination is concerned, New Zealand is for Australia what Costa Rica is for Americans. It's a civil liability free country (for most events) so costs don't have to cover wildly expensive insurance for operators. New Zealand also has a very high level of checks and balances for operators so you don't have to be concerned that the "no liability" status means shoddy businesses. That is not the case and you can head to NZ for some great adventures and experiences.
My Fave Photo From New Zealand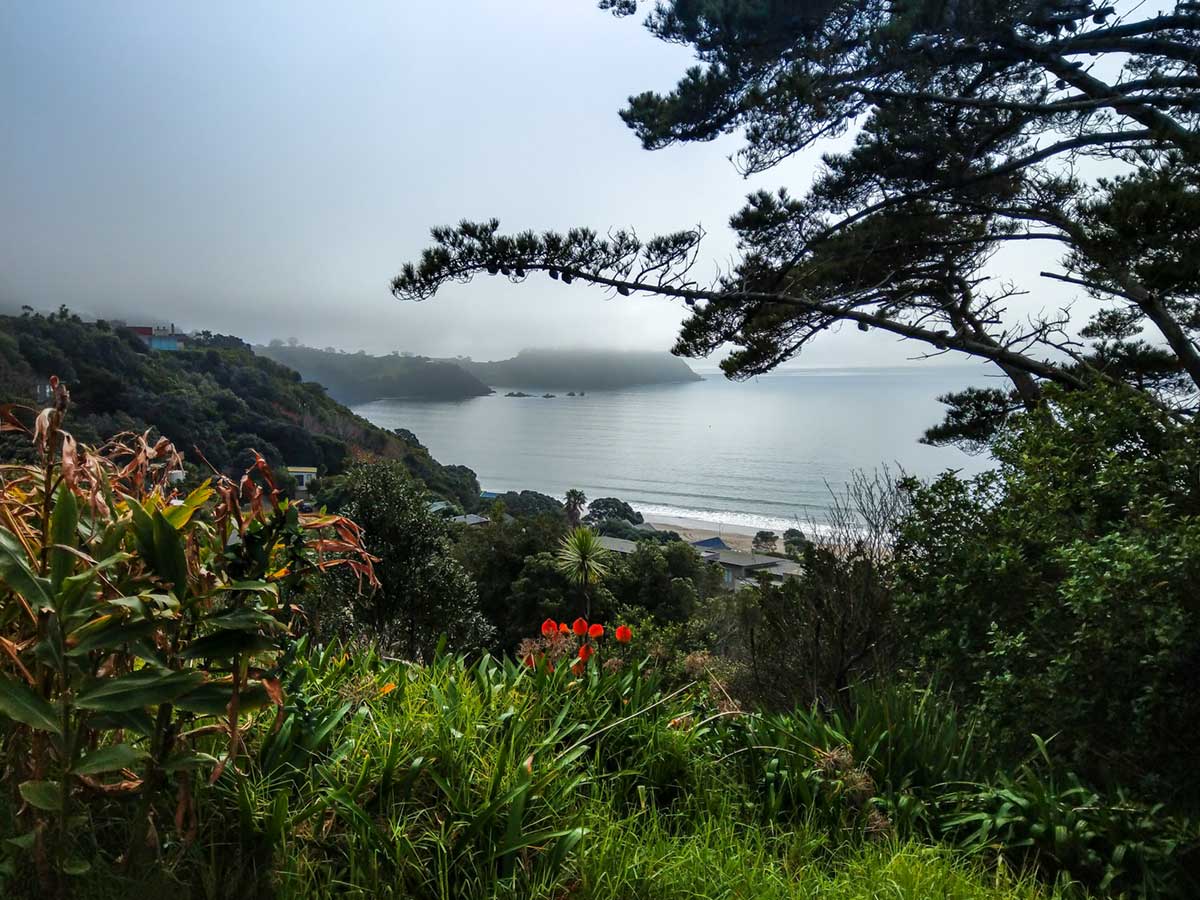 Despite a 2 hour ferry delay departing Auckland (fog!), the weather the day we spent on Waiheke turned out to be wonderful. It was in June which can be very cold in New Zealand, however Auckland is in the north and often has these one off spectacular days in the middle of winter. This was a whole weekend of great weather and Brad and I walked our butts off in Waiheke. Well not me because I could walk around Australia and maintain the butt I have, but we did some km's that day.
I took this with my phone, there was no real planning but I just loved the smooth ocean, the mist rolling in and those bright red flowers in the foreground. It's nothing photo wise but it reflects a wonderful day on Waiheke that we still talk about today.
---
---
View All New Zealand Stories and Articles
---
3 Must Do's For New Zealand
---
More Things To Do In New Zealand
Tip for New Zealand
Nothing moves fast in New Zealand especially on the roads. In Australia we equate 100km with an hours drive (on the highways of course) but in New Zealand it doesn't work that way. Add at least 20-30% of the time you estimate to get from A to B in NZ.