Travelling In Namibia
Dunes, Dust and Dead Trees
Despite being bordered by both South Africa and Botswana, 2 of Africa's most heavily visited countries, Namibia has only one million visitors per year. I was stunned by how low this number was. Yes it is known for its deserts, but Namibia is home to some amazing national parks. some great coastline, more than a few very diverse tribes and of course the Kalahari.
From Deadvlei to Fish River Canyon, Namibia is well worth a visit for anyone doing the southern African countries.
My Fave Photo From Namibia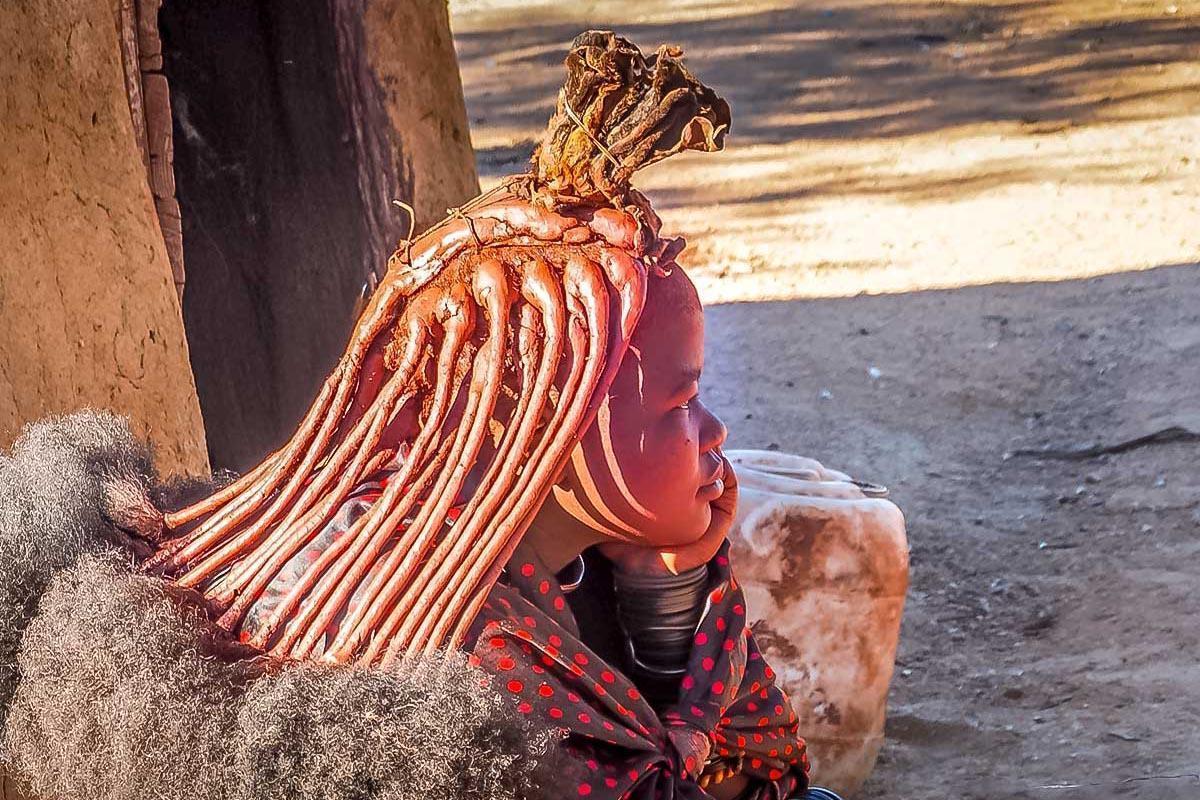 We had been travelling overland across Namibia and at one stop I was shopping for groceries and saw this gorgeous young woman dressed in her finery with her hair encased in clay and the most amazing metal bracelets and jewellery. I'm kind of afraid that I was staring. She was so beautiful and so unique and I was hopelessly entranced by her.
A few days later our guide starts telling us about the village visit we will do the next day and from his discription I knew it was the same tribal area that this young woman was from.
When we got there the women were so gracious, showing us around and chatting through the translater. The kids were friendly and up for a play and a laugh and we spent an amazing few hours just in their village, learning about their culture and sitting with these beautifuly welcoming people. This young lady had a little stall selling hair trinkets and despite us passing her a few times, was just waiting patiently for the tour to end so we could come back and shop with her. She was so patient and her hair bands and clay toys were so well made that I myself purchased a few things that I didn't need. A clay giraffe still takes pride of place on a shelf in our living room today. I often look at it and smile thinking of this gorgeous girl from the Himba tribe in Namibia.
Show some patience and it may work out.
---
All About Namibia
View All Namibia Stories and Articles
---
3 Must Do's For Namibia
---
More Things To Do In Namibia
!! Tip for Namibia
4wd hire is available from both Windhoek and Swakopmund so you could easily drive around Namibia yourself. Be sure you do know a little about off roading first so you aren't limited to the main roads and get off the beaten track into the best parts of Namibia.