Travelling In Morocco
A melting pot of culture
Morocco's many influences are immediately apparent. We crossed into Ceuta a tiny Spanish enclave accessible via the ferry from Algeciras in Spain. The border crossing was all things Africa. Loud, close and colorful. Not for the first time I had to remind myself that Morocco is Africa and not the middle east. All over Morocco I kept reminding myself the same thing. Even as you get further south the Arabic, Andalusian, Sahrawi, Sub-Saharan, Mediterranean, Jewish and general European accents are still everywhere.
Even though the majority of Morocco's population identifies as Berber or Arab it reminded me of Cuba. It was like no-one was really indigenous to the area (for more than 300 or 400 years) and I loved it from the get go.
My Fave Photo From Morocco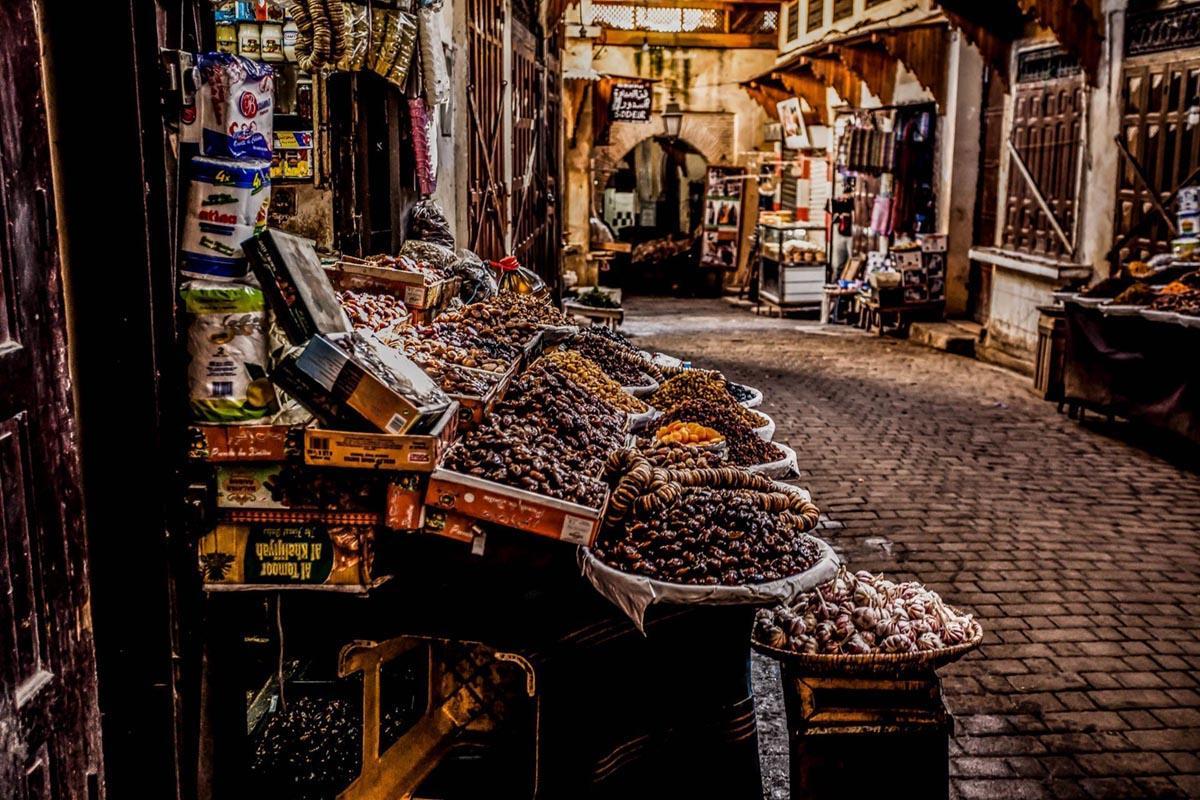 I have no idea what I was doing with my camera this day, however I somehow got the settings all wrong and took a bunch of photos in the Mdina in Fes that were dark and weird and 99% of them were completely useless.
I was so disappointed as I had taken some great content that day and they were ruined. This was the only one that wasn't horrific. So many times I've almost deleted this photo and then I see the merchant is selling raw dates, garlic, dried fruits and nuts right next to toilet paper, jars of mayonaise, boxes of spaghetti and it makes me realise that people in Morocco (like so many other countries) don't have the luxury of operating in a niche like we can here in Australia. They have to carry everything anyone might want to maximise their chances of a sale.
Apart from that, I love that its dark and brooding and all shades of brown. Just like Morocco can be!
I do wonder though how I managed to get a photo from the Mdina in Fes without a single person in it??
Getting lost in the Mdina!
---
Must Have Info About Morocco
Green tea with mint is the most popular tea you will be served. Once you get used to it, I swear that stuff is so addictive. I loved it!
Do not try to enter the Mdina in Fez without a guide or a very good cell signal and exit points clearly marked on your map. OMG it is so easy to get lost.
Despite the desire to "see it just once" I wouldn't recommend the tanneries. Oh I was almost sick.
Dates and oranges will be the best you have ever eaten. The citrus fruit is to die for and I put myself into an afternoon sugar nap most days with the dates.
Chefchaouen, the blue city is in the north and not the easiest to get to, but really worth it. Very clean, the Mdina is the blue area and anything lower than the main square morphs into a typical Moroccan town so its great to see both sides.
Ait Ben Haddou is beautiful. Really worth a visit.
Facts and Figures About Morocco
Morocco is just over 172,000 square miles, which is just a little bigger than California
The population is around 40 million
Rabat is the capital, not Marrakesh or Casablanca as a lot of people believe.
Despite being a rural based population in historic times, Morocco now has about 60% of its population in Urban areas.
The goats you see in the trees in the south are eating the Argan nuts. If you take photo's it is considered polite to offer the farmer or goat keeper a small donation.
Couscous is a staple food in Morocco and changes as you move through the country.
---
Recent Morocco Articles
Morocco is much more diverse than you expect it to be. Yes there are many beautiful mosques and yes the Mdinas are all similar in style, but what is available to purchase is very different from city to city. The landscape also changes dramatically and you can find yourself freezing cold in the mountains one day and warm on the beach the next.
Experience the majestic beauty of Morocco on a 3-day tour from Marrakech to Fes. Traverse through High Atlas Mountains, visit UNESCO-listed Ait Benhaddou, explore the Dades Valley and Sahara Desert, and soak up the culture of ancient Berber villages. Witness sunsets and sunrises over the golden dunes of Merzouga and end your journey in the enchanting city of Fes.
Everything you need to know to visit the Hassan II Mosque in Casablanca. From how to visit as a non Muslim, to opening times and costs.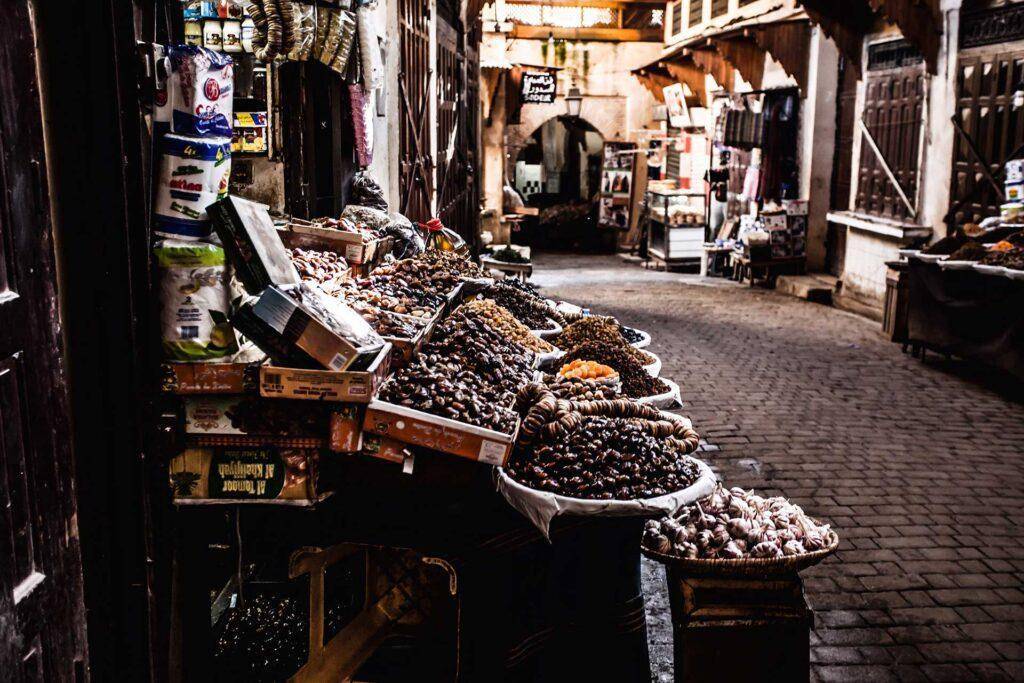 Getting lost in the Mdina in Fes, Morocco. How to spend a day in the Mdina in Fez
View All Morocco Stories and Articles
---
3 Must Do's For Morocco
Do A Hammam
You HAVE to do a Hammam in Morocco, however you must do a local one. Not one of these spa type, but a true blue local Hammam. AND you must get the women to wash you and not do it yourself. It is such an experience and not to be missed. I would recommend not going alone so you don't feel quite as conspicuous, but even on your own its so much fun having an older Moroccan woman bath you.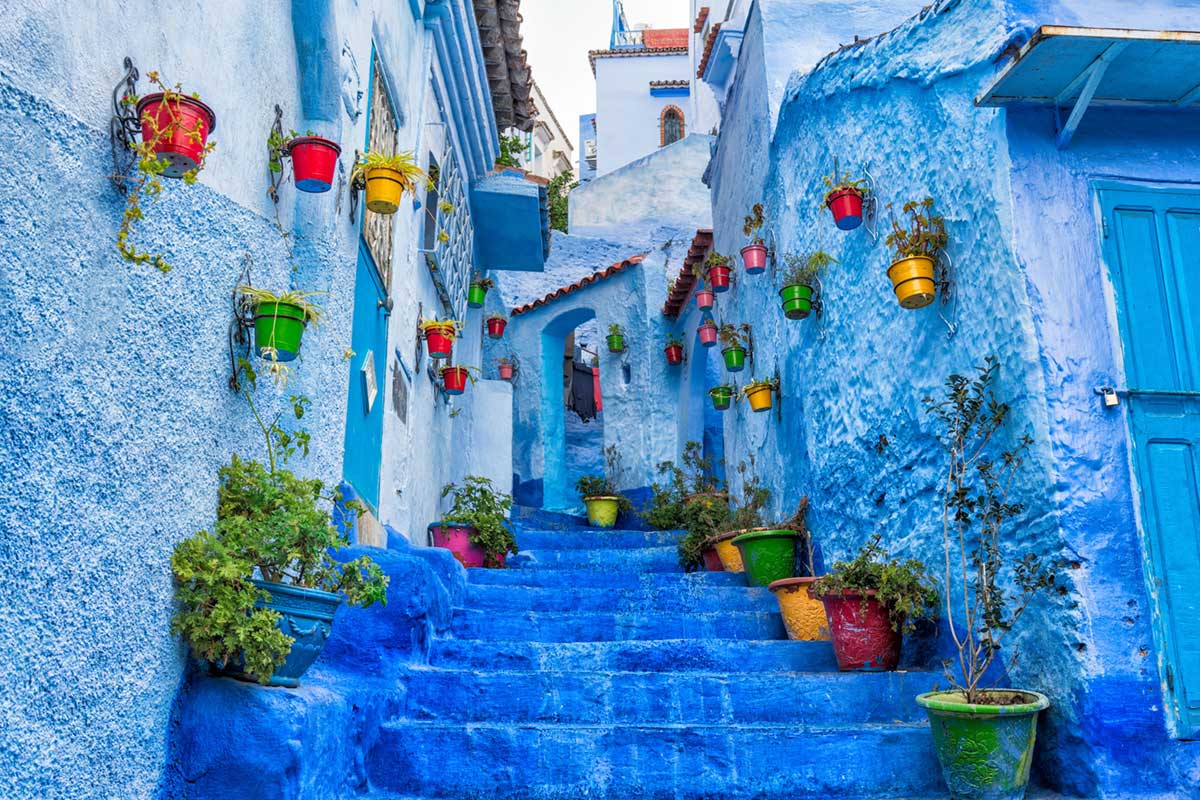 Morocco's Blue City is really a blue town, but regardless it is very much worth the visit. Its the old Mdina that is blue and you can easily spend an entire morning wandering around checking out all the nooks and crannys. There are some great lunch spots, but try and get up to a rooftop if you can and enjoy the spectacular view.
Essaouira
In the spirit of true transparency, I liked Essaouira but I didn't love it. However – every single person I've ever spoken to has made the comment that it was their favorite place in Morocco. Clearly I just didn't see that. It is on the coast, has some nice cafes and restaurants and the beach is lovely to stroll along. There is a small Mdina too so I suppose it is lovely, it just didn't imprint on me. Judge for yourself.
---
More Things To Do In Morocco
Morocco is one of Africa's most visited countries. There is heaps to see and do and many historic sites to learn from. Getting lost in a Mdina is something everyone should do at least once!
Casablanca – especially the Hassan II Mosque.
Ait Benhaddou walled village
Get into the Sahara
See the nut eating goats in trees in Tamri
Go to a soccer game in Agadi
Things To Do In Rabat:
Kasbah of the Udayas
Hassan Tower
Chellah
Andalusian Gardens (inside the Kasbah of the Udayas)
The Central Park which has heaps of eucalypt trees. Weird but cool for us Australians.
Plage de Rabat – YES Rabat has a beach & a nice one.
Rabat Lighthouse for sunset
With a Sim card and Googe maps working well, get yourself lost in the Mdina in Fes. It's a rabbit warren but worth a wander knowing of course that you have the means to get out.
Marakesh
Meknes (a great local city)
Volubilis Roman Ruins
---
!! Tip for Morocco
Morocco's public transport is not great and a lot of tourists hire a car. If I was to go again as a solo female traveller, I think I would look for a tour that gave me freedom to do what I wanted to do in each destination or you could max out your budget really quickly with hire vehicles. Distances aren't huge but the country is quite mountainous so it always takes you three or four times as long as you think its going to to get anywhere. While I would consider Morocco to be reasonably safe, there can be miles of nothing in between locations you might want to visit and a breakdown could be pretty stressful. That would not be super safe for a woman on her own.