Everything You Need To Know About The Japan Rail Pass
When other travellers hear that I spent 6 weeks in Japan, they often ask about the Japan Rail Pass. They want to know is it worth the money, will they use it and even how to use it.
It can seem very confusing so I am going to do my best to answer any questions you might have about the Japan Rail Pass.
What Is Japan Rail Pass?
The Japan Rail Pass is a discounted offering by Japan Railways for international tourists. It is only for use by internationals and cannot be accessed or used by Japanese in any way. You must be on a tourism visa so if you are studying or working in Japan but not a full time Japanese resident, you still won't be able to get a Japan Rail Pass.
The pass allows you to travel Japan for most (not all) train routes without paying for any further tickets for the period of your pass. IE: If you have a 7 day pass you can use unlimited trains in the allowable network for 7 days by just booking seats. The cost of your pass covers the cost of the trains.
Japan Rail is the largest operator with a massive network in Japan, and you should be able to get to all cities and prefectures on Japan Rail's trains. There will be some lines and stations you can't access with the JR Pass but they would usually be quite remote and somewhere most tourists would typically not go.
There are smaller private railways, subways, long haul sleeper buses or local city buses that your pass will not be valid on. It is for trains only.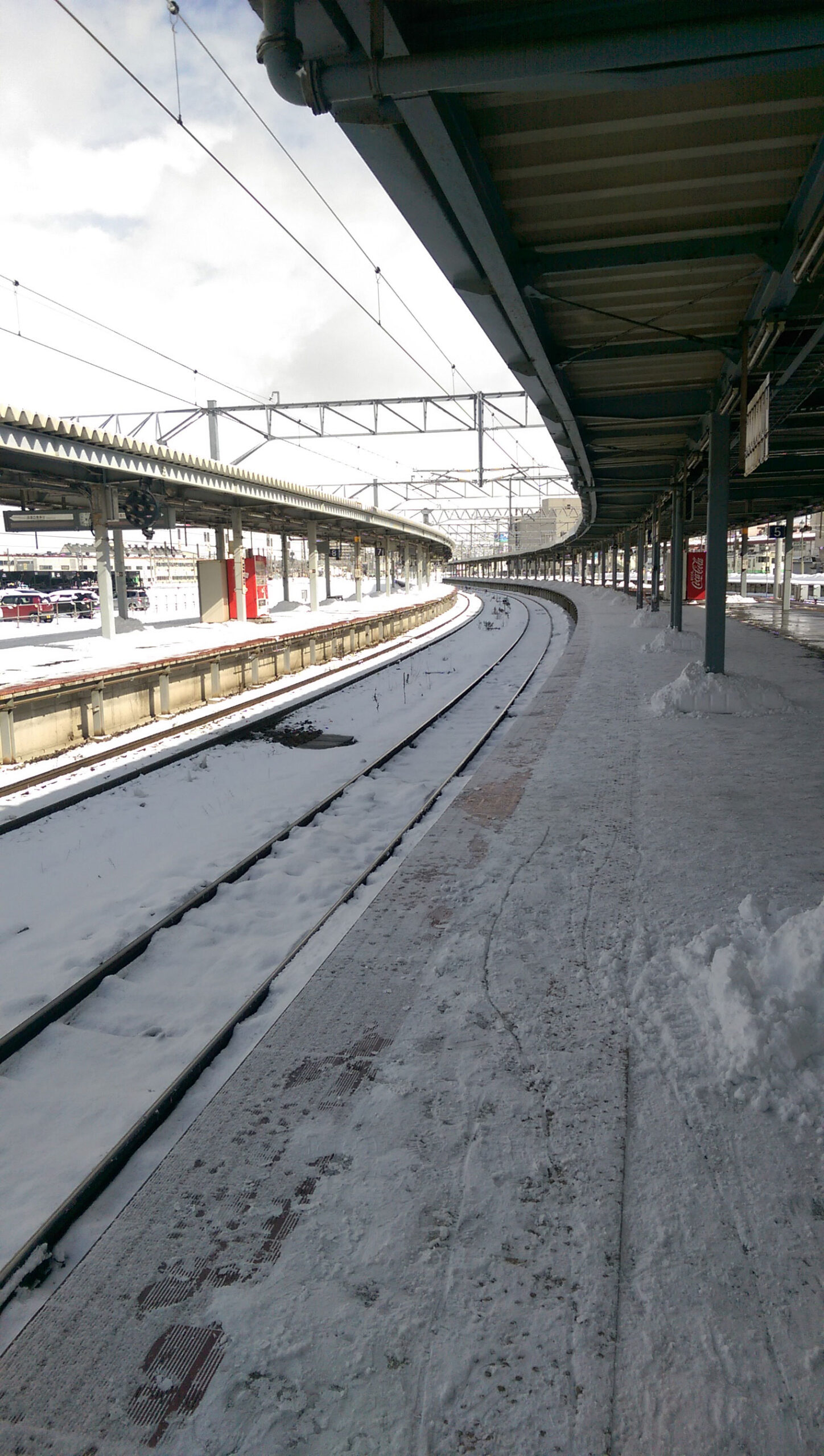 ---
How Does The Japan Rail Pass Work?
You must order the Japan Rail Pass to arrive at your home prior to your departure to Japan, which means you must plan ahead to get a rail pass. While Japan Rail has been testing a system where the pass can be issued at only very selected stations in Japan, until that is rolled out in full I wouldn't recommend relying on getting the pass in Japan. It has always been something that you need to get mailed to your home address prior to leaving for your trip to Japan.
The Rail Pass arrives as a voucher style ticket which you then present at almost any major train station in Japan for activation. When you arrive in Japan and activate your pass you nominate a day you want it to start. The passes are for consecutive days so you do need to plan your travel to make the most out of the pass.
---
How Many Days can the Japan Rail Pass Be Used For?
The rail passes are available in 3 different options:
7 day pass
14 day pass &
21 day pass.
These are consecutive days so you can't use a 7 day pass for 3 days and then in a week's time use the remaining 4 days. It is a period that your pass is valid for NOT a situation where you can use it for a number of days. So a 14 day pass is valid for 14 days after your date of activation. You can't use it on 14 days over a 30 day period. They don't work like that.
You also nominate whether you want an ordinary class ticket or a green class (which is a higher level of seating and services).
While the full Japan passes are the most popular, you can also get Japan Rail Passes for regional zones. So if you intend on focusing your Japan travel in one area, you could get a pass just for that area at a lower cost than purchasing the full Japan Rail Pass.

---
How Do I Get A Japan Rail Pass?
The Rail Passes must be purchased through a licensed reseller and are very simple to get. You need to decide on which length of pass you want and order it online. It is then sent out to you and you present that voucher/ticket to the JR office at most major stations including Narita Airport and Tokyo Station. These last 2 can get very busy so if you can avoid these you will avoid the crowds.
A good retailer will send the pass within 24-48 hours but you do need to be aware
---
What Trains Are Excluded from the Japan Rail Pass
You cannot travel on the NOZOMI or MIZUHO trains on the Tokaido, Sanyo and Kyushu Shinkansen lines.
This is by far the most confusing component to the Japan Rail Pass, but it doesn't have to be. To understand what this means is actually pretty simple.
The route you are taking is the "line" you are on, but the train name is a particular service on that line. The NOZOMI & MIZUHO trains (its kind of the name of the service) are express trains and only stop at limited stops on the line. There will still be trains on that line you can take, but they will be slower because they stop at more stops or every stop on the line. It's easy to research the NOZOMI train and see that it goes from Tokyo to Fukuoka and think that you can't use your pass on that route. THAT IS FAR FROM THE TRUTH!
You can travel that route no problem you just can't go on the NOZOMI train on that route. There are multiple trains that service the same routes but some might be communter trains or have limited stops so you can't use your rail pass on those trains but you can get on another train on that route with no problem.
For Example:
On the Tokaido Shinkansen line the NOZOMI bullet train (classed as a commuter train because of the limited stops) won't be available to you as part of your Japan Rail Pass. You can still travel on it but you will have to pay for a ticket.
On the same Tokaido Shinkansen line, you could take the Hikari or Sakura trains as part of your Japan Rail Pass without paying any extra. These two trains make a few more stops than the NOZOMI but only take about an extra half an hour. So its not that you can't travel a particular route, you just can't travel on some trains on that route without paying extra.
So its not like you can't travel a particular route, you are just limited to the trains that make more stops.
Honestly, you won't even notice it.
---
Planning For How To Use Your Japan Rail Pass
Planning is essential to get the most out of your Japan Rail Pass. If you only have 21 days in Japan and you purchase a 21 day pass, if you do intent to travel quite widely it will be absolutely worth it, however if you are looking at spending a week in Tokyo, a week in Kyoto and a few days in Hiroshima, it will not be worth it.
The passes offer up to 50% discount on spend across the train network IF you are traveling frequently and over a decent distance. If you are only on a longer distance train 2 or 3 times during 2 or 3 weeks in Japan the rail pass won't be worth it for you. The expense of the pass will outweigh the cost of the tickets for those 2 or 3 trains.
---
How To Get The Best Economy From My Japan Rail Pass?
The key to getting the most from your pass is in the activation date.
When you get your pass activated you have to nominate a date you want it to start. If you plan well and arrive in Tokyo planning to spend 5 days there before you move on, you would set your Rail Pass to start on the 6th day when you wanted to start using the trains to travel distances. If you set it to start on the first day you were in Tokyo you wouldn't use it for 5 days so it wouldn't be worth the cost. You would be wasting 5 days of your pass.
Remember though that you only have to set your activation date when you actually activate the pass. You don't have to decide what that date will be prior to purchase. This is something you do (the pass activation) when you arrive in Japan. By that stage you should know what your rough plans will be to make the most from your Japan Rail Pass.
It's at the point of activation that you set the start date for the pass. Don't worry the staff do this all day every day and will help you through the process.

---
How I used my Japan Rail Pass to get the best value
I landed in Sapporo and spent a few days there before heading up to Abashiri at the very top of Hokaido and then worked my way back down through Japan heading south. While I didn't have a set itinerary, I knew that to make the most of my pass I needed to use it fairly heavily during the 3 weeks when it would be active.
I set my Japan Rail Pass to start on the day I got back from Abashiri and then travelled a lot over the next 21 days ending in Kyoto where I knew I would spend a week. I had done some research and knew the train from Sapporo to Abashiri wasn't expensive and was an older train so it didn't make sense to trigger my pass before that trip. I ended up spending a few days in Abashiri so it was a good idea that I'd set my pass to activate when I got back to Sapporo.
I used my pass and moved around heaps during that 21 days and by the time it was finished I only had Kyoto and Tokyo to do. The trains between the two are plentiful and affordable so I spent my 21 days moving all around Japan and then the last few weeks taking my time in Kyoto and Tokyo which were the biggest cities I visited, with the most to see.
---
Is The Japan Rail Pass Worth It?
Absolutely, provided you are moving around. If you are visiting Tokyo and Kyoto and only have 10 days – no it won't be worth it. You will be better just buying the tickets you need which will only be a return train from Tokyo to Kyoto and back.
If you are planning to spend a few weeks or more in Japan and can be on the move quite a bit over your pass period, YES it will be worth it. On average I saved about 50% on what I would have paid on tickets without my pass. I would thoroughly recommend seeing as much of Japan as you can and if you have the time, get a rail pass and get out there!
Japan Rail Pass Vs No Japan Rail Pass Price Comparison
I've done a comparison for you here based around whether you get a Japan Rail Pass or not. These figures are in AUD however the costings are still relevant percentage wise in any currency.
This comparison is based on you purchasing a 21 day standard Japan Rail Pass which are currently $704 AUD. (Check current prices).
This is based around the places I visited in Japan and assumes that I started in Kyoto AFTER I'd spent a week there. I knew I would base myself in Kyoto for at least 5 or 6 days so I didn't set my pass activation date until the day I was ready to leave Kyoto.
Tokyo to Kyoto – Paid for myself outside my Japan Rail Pass time frame.
Kyoto to Tokyo $125-$160 AUD (Reserved Seat)
Tokyo to Hakodate $225-$300 AUD (Reserved Seat)
Hakodate to Sapporo $80-$130 (Reserved Seat)
Sapporo to Abashiri $95-$120 (Reserved Seat)
Abashiri to Nagano $430-$645 AUD (Reserved Seat) – This is a 4 stop journey!
Nagano to Hiroshima $190-$260 AUD (Reserved Seat)
Visiting Miyajima while in Hiroshima (Floating Torii Gate) $10 AUD aprox
Hiroshima to Kumamoto $110-$140 AUD (Reserved Seat)
Kumamoto to Nagasaki $70-$110 AUD (Reserved Seat)
Nagasaki to Fukuoka $40-$70 AUD (Reserved Seat)
At the cheapest rate of tickets this trip would cost me $1375 AUD Vs the $704 for the 21 day standard pass. This did mean that I had to be on to go flat out to get the most of my 21 day coverage with my rail pass.

---
FAQ's About JR Passes
Can you buy more than one Japan Rail Pass?
You can purchase multiple JR Passes so you could purchase 3 x 7 day passes with days off in between.
The dates for multiple JR Passes cannot overlap so you could buy a 14 day pass, travel around northern Japan, then hang out in Tokyo and Kyoto for a week and then use another 7 day pass to do Southern Japan.
How Long Do I have to Use My Pass?
You have 3 months to use your passes as that is the length most visitors can stay in Japan.
Where can I buy my JR Pass
All passes have to be purchased outside of Japan. They are trialling the capability for travellers to purchase JR Passes at certain airports and stations in Japan, but there is no word as to whether this will last or it is simple a post COVID thing.
Order Your Japan Rail by clicking the image below

Can I use my JR Pass on all the trains?
You can use your Japan Rail pass on almost all the trains in Japan. As I explain above, you cannot use them on the NOZOMI or MIZUHO trains BUT – they aren't the only trains that run those routes. They are just super busy limited stop commuter trains so they are not included in the JR Pass. You can simply pay to use them or get another train with a few more stops that travels the same route. It sounds very confusing but that is all there really is to it.
Can the Japan Rail Pass be used on the Narita Airport to Tokyo trains?
Yes. The JP Pass is able to be used on the trains that connect the main airport to the city.
Do I have to book seats in advance?
You don't have to, but it is advisable. They have offices at most of the larger stations and its easy to go in and book a train for tomorrow or the next day. You can still travel on those trains but you won't be guaranteed a seat.
---