Seeing everything Malta has to offer
I'd heard of Malta of course however I have to confess prior to meeting a lovely young Maltese couple in South Africa last year, I didn't really know anything at all about Malta. After trouping around South Africa with them for a month I saw photos and heard all about Malta and what seemed to be an amazing country that has at some point been invaded by a multitude of nationalities.
Today while external influences do exist, Malta is very much its own country. The languages are Maltese and English so its very easy to get around and to communicate and while it isn't a large country I was very surprised at the amount of space that they have. I was thinking it was going to be like Singapore I guess. I figured such a small country would be pretty much one big city but no, it has many different personalities, influences and a wide variety of scenery.
How long should you stay in Malta
Malta, while small has a lot to offer. I would recommend a minimum of a week and that would mean you are busy most days. 2 Weeks will enable you to really immerse yourself into Maltese culture and give you a few more days to enjoy Malta's amazing beach weather.
---
Must Visit Locations In Malta
Valetta,
The Three Cities,
Marsaxlokk,
Hgar Qim,
Popeye Village,
Rabat Mdina,
St Pauls Catacombs,
Mosta Church
How Expensive is Malta?
Malta's currency is Euro so against our Aussie dollar not so great, however we found it to be much more affordable that we thought it would be. A nice meal out was 18-22 Euro, a budget coffee 2-3 Euro.
Getting To Malta
Qatar Airways seems to be the easiest way to get to Malta from Australia with only one stop. These flights are from Melbourne so if you are somewhere else you will have to get to Melbourne. These are the only flights I can find that have only one stop and are a reasonable cost.
Alternatively Air Malta fly from most big cities in Europe.
Getting Around Malta
Malta Public Bus Service is cheap and plentiful however make sure you read the timetable carefully. We were staying in Rabat and there were a few early pickups at the stop across the road and then nothing during the day. These are for workers early and then when the traffic is busy and the cars can park during the day, we had to walk to the Medina to catch buses. Their website has a journey planner.
While Malta is small, its not tiny and things are spread out so a hire car might be your best option. I love taking the public transport so I don't usually hire a car unless I can't get somewhere on the bus but I would understand having a hire car in Malta. Make sure you check that you have parking at your accommodation though. It's not a given.
What Is the The Food Like In Malta?
The proximity to Italy and Africa means that the food is fantastic in Malta. Alexia and Kurt took us to a traditional restaurant one night for the Rabbit that Malta is known for and it was very nice. Apart from that you can eat everything from Tagines to Tagliatelle. I found that a cheap little local restaurant was €14-18 for a good main meal and a more upmarket restaurant €16-18 for pasta and €20-22 for a main meal.
Safety Concerns In Malta
Malta is very safe and I didn't see any challenges at all in the weeks I was there. I'm sure they do have the same as any country but it was very safe and easy to get around. As always use your head, don't put yourself in situations that you wouldn't at home, but apart from that I found Malta to be a great place for solo travel in particular.
Malta: Info & Tips for Visiting
English is one of Malta's national languages so if you speak English it is very easy to get by.
Their medical system is very good and very affordable. I stepped off a pavement in Nice and something went bang in my foot. Two weeks later I was still hobbling like a fool so bit the bullet and went to the medical centre in Rabat. My doc's appointment was 9am and I had done the doctor, gone to Mosta for an Xray, got the report and back to the doc and out the door by 11:30. FOR FREE! I kept trying to pay and they kept saying it was OK.
Its super easy to travel locally in Malta. The bus services are regular and reliable.
Ferry's run to and from Gozo multiple times per day, and there are hourly public buses around Gozo. Make sure you know what time your ferry is to catch the correct bus. 
Accommodation On Malta
I got an AirBnB cottage for my time in Malta and loved it. Knowing that my stay would be a few weeks I wanted to be able to prepare my own food and try and budget expenses so the cottage in Rabat was perfect for that.
My recommendations would be to stay in either Rabat or Valletta as they are the main bus stops unless you want to stay in the seaside area where all the English tourists seem to stay. That looked very popular but just wasn't for me. I wanted to feel like I was in Malta and not in an apartment with 5000 other sun worshipers so my choice was based around that. Not that I haven't done that before, but May isn't warm enough for us as Australians to be really sun focused so I wanted to be in a more Maltese setting.
Budget Accommodation
Rooms from around 80 Euro per night, in a great location in the centre of Rabat
Top End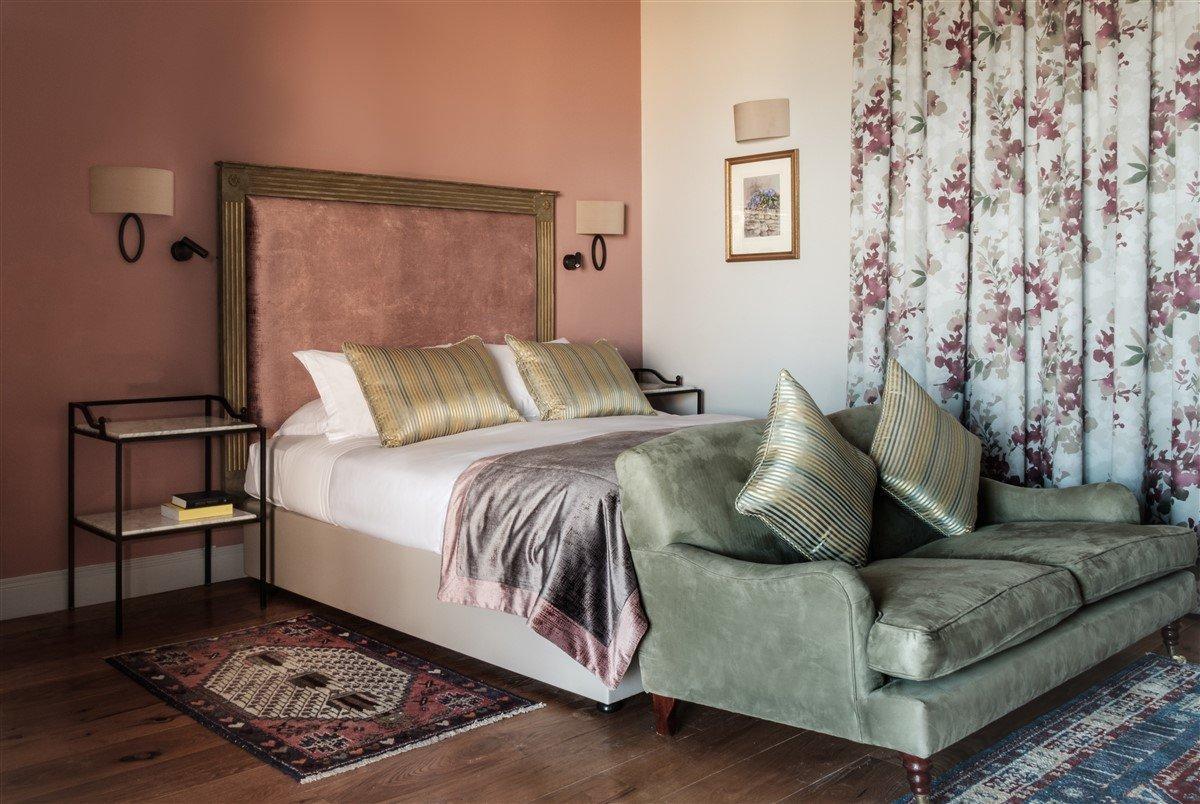 Rooms start from around 175 euro per night but are dependent on season. It is inside the Medina walls & looks beautiful!
Finally – The Great and The Not so Great
Malta's Best
It is so hard to choose between the beautiful coastline or the gorgeous ancient cities.
The time of the year would dictate which I would choose I would think, but for May which was warm but not hot, I would have to say wandering the cities, having coffee, playing cards with the locals was my favourite thing about Malta.
Less than Ideal
I didn't find anything that wasn't great on Malta, however we did on the advice from someone who had visited Malta go over to Bugibba Beach one day.
Ooh that is not for me. It is a long stretch of tourist shops and over crowded pools and beaches and wasn't what I would consider to be the real Malta. But again – just not my thing.
Would I recommend Malta??
Absolutely YES. It's not a budget destination like some areas of Spain or Portugal but it is affordable if you watch what you are doing. I loved it and the variety of things to see and do impressed me greatly.