Travelling
Iceland
The land of fire and ice
With all its energy coming from geothermic power, its incredible landscape, geysers, beaches (yes Iceland has beaches), and vistas Iceland is a nature lovers dream.
Reykjavik, its capital is both a comfortable town and a cosmopolitan city albeit very expensive. The cost of Iceland can seem daunting, however there are ways to limit your spending and most of Iceland is going to be a once in a lifetime experience. That's always a budget buster.
My Fave Photo From Iceland
We were in Iceland in late November so it was already very cold. While the trips we did were not crazy busy with other people, the Geysers were pretty popular that day. It is very cool to stand close to the geysers and wait for the eruption, but it is sometimes an even better perspective to be watching from afar. I love the afternoon sun highlighting everyone waiting for the geyser to erupt.
---
All About Iceland
Must Have Info About Iceland
Iceland is a very popular tourism destination these days. It is no where near as "remote" as you expect it to be. Its easy to travel and even in the winter there are things you can do.
Iceland is VERY expensive. VERY expensive, however there are ways to avoid excess costs and if you are there in summer you could hire a car and do your own touring which would greatly decrease your costs.
Almost no-one you meet (especially in the hospitality industry) is from Iceland. It is very strange, but most of the workers aren't actually from Iceland.
You could visit Iceland in the winter and again mid summer and have a totally different experience. Waterfalls hammering with water look totally different frozen solid.
Facts and Figures About Iceland
Over 60% of Iceland's residents live in Reykjavik.
Iceland is one of the most eco-friendly countries in the world with its power generated from geo-thermic activity
Iceland's national sport is Handball. Not the handball you probably played as kids but the super fast supremely skilful European handball.
There are aproximately 130 volcanoes in Iceland, 30 of which are considered active.
You can swim between the tectonic plates in Iceland – wetsuit clad of course!
---
Recent Iceland Articles
Get all the info I have to help you make the most of your trip to Iceland. While I'm still smarting over how expensive it was, I did love Iceland and would like to go back in the summer for sure.
Iceland is an incredible country to see and its capital Reykjavik has a lot within driving distance. From snorkeling between tectonic plates to swimming in hot pools, check out my list of the top 10 day tours from Reykjavik.
Iceland is a very popular tourism destination but it is known for being very expensive. Here are some great tips to help you travel Iceland on a budget.
Yes you can visit Iceland in winter and while you are limited to how far you can go there is still heaps to see and do. If you add in the extreme weather it can be a very different experience for sure.
View All Iceland Stories and Articles
---
3 Must Do's For Iceland
If you visit Iceland in the summer there is no end to experiences you can have. Winter does limit you somewhat but you can still have a great time in Iceland in winter.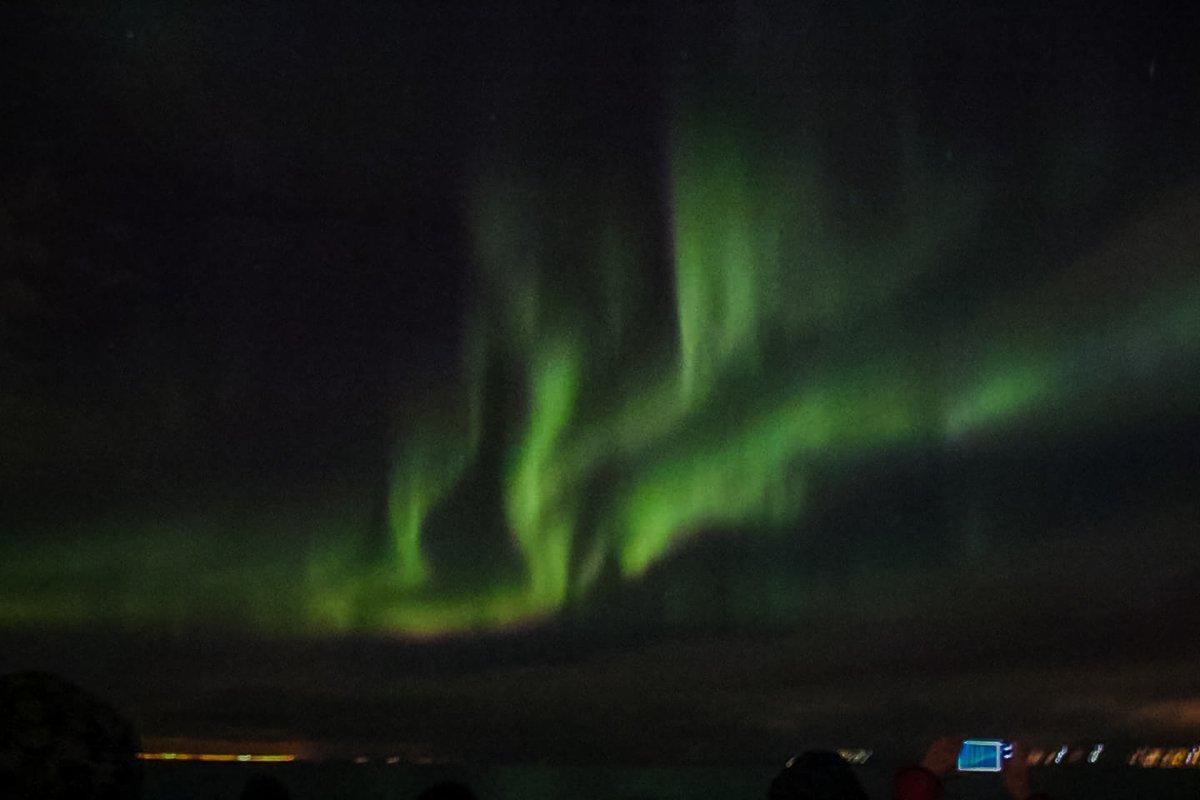 The Aurora Borealis
Between September and May every year Iceland becomes one of the best places for experiencing The Northern Lights or Aurora Borealis. While there are no guarantees of course a lot of the tours do offer a repeat trip later in the week if you don't see them. Check out this tour from Reykjavik for the best chance of seeing this phenomenon.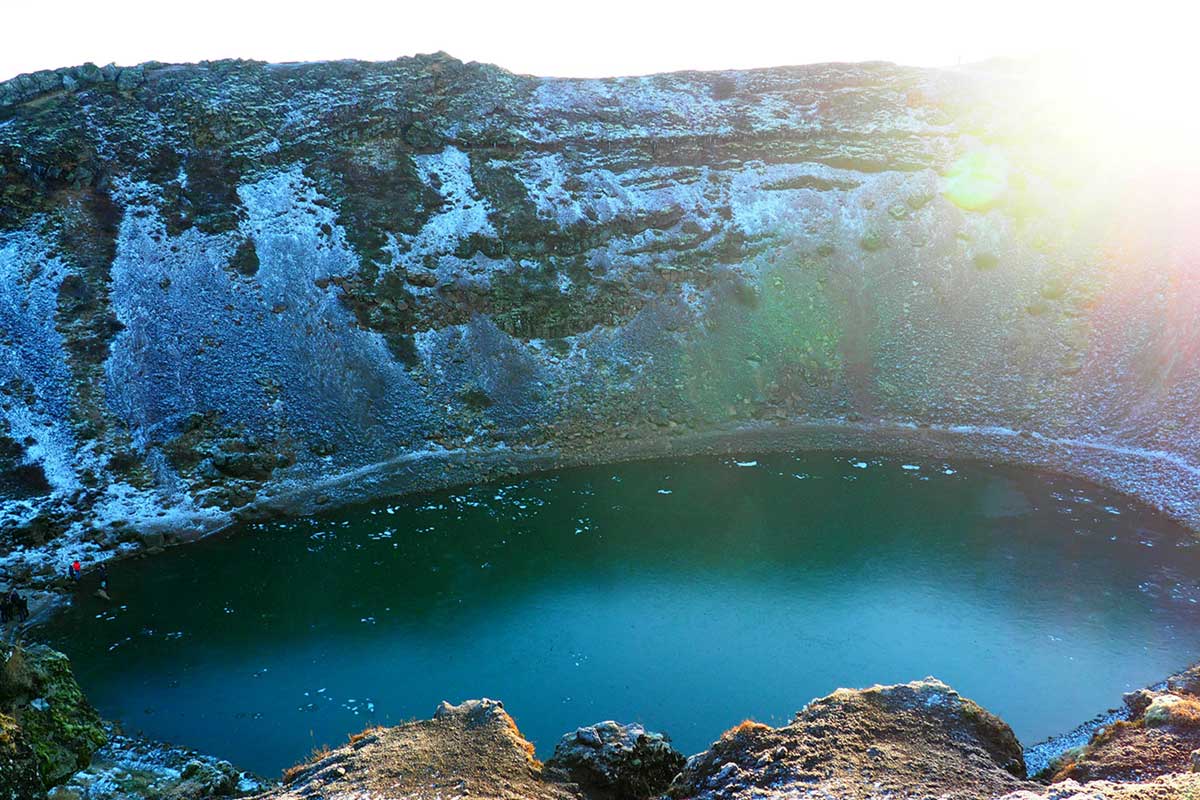 Kerid Crater
The Kerid volcanic crater is on most day trips from Reykjavik. It is larger than you think, the color is amazing (depending on the sun), and you can walk around the entire rim. There are steps down to the water level and even in winter its worth seeing. Check out this GYG page for all the day tours from Reykjavik that include Kerid Crater.
The Waterfalls
While Gullfoss and Faxi are probably the most well known waterfalls in Iceland there are many more that are simple to visit. Bruarfoss (pictured here) is a great hike in and even in the winter is worth the visit. Check out this Full-Day South Coast, Black Beach & Waterfalls Tour from Reykjavik.
---
More Things To Do In Iceland
Go to the tectonic plates at Thingvellir National Park
Visit and swim in the Blue Lagoon
See the puffins on Akurey or Lundey islands off Reykjavic. So cute!
Visit Hallgrimskirkja Church in Reykjavik. You certainly can't miss it!
Hire a car yourself or do a Golden Circle Tour. Don't confuse this with the Ring Road which is days longer. The Golden Circle can be done in a big day from Reykjavik.
Go whale watching from Reykjavik in the winter.
Eat the hot dogs from Bæjarins Beztu Pylsur cart down near the port in Reykjavik. Apparently Bill Clinton made it famous (we had no idea) but it is very popular and the hotdogs are great!