Solo Female Travel Japan: Visit Japan As A Woman On Your Own
This is the fifth instalment in my "Best Places To Travel If You Are A Solo Female Traveller" series. So far I've done Australia , Canada, Borneo, and Costa Rica. This week I'm moving on to Japan.

Japan is one of the easiest (non English speaking) destinations to travel in and by far one of the safest. Japan is also very well suited to solo travel with its great hostels and "business man's accommodation" which I explain further down the page. Read on for all the info on how to travel Japan as a solo woman.
Information About Japan
Japan lies to the east of North and South Korea and its 4 main islands of Hokkaido, Honshu, Shikoku, and Kyushu hold a vast array of weather, landscape, food and people.
A lot of visitors to Japan never leave the main island of Honshu and with a lot of the main attractions being on Honshu that does make sense. If you have the time, Hokkaido and Kyushu both have some unique landscapes and experiences, and Shikoku is by far the most locally feeling island. Shikoku is also somewhere you would visit on the pilgrims route to visit 88 Buddhist temples.
The public transport in Japan is incredible and you can set your watch by their train times. You may feel that a connection is just way to close, but if they let you book it, be confident you will make the next train. They literally run to the minute.
Weather in Japan
Japan's climate ranges from almost Arctic in the far north over winter to moderate in the southern islands. Winter in Hokkaido can carry temperatures of -6 and have a lot of snow, however their summers, while short can be spectacular. Summer in Tokyo is known to be quite warm with temperatures up to 30 degrees C and a high level of humidity. The opposite end of the spectrum is that Tokyo can also have very cold winters. While its not usual for winter temps in Tokyo to get below their average of 8-9 degrees C, it can so be prepared.
While spring for the Cherry Blossoms and summer for most other activities is the preferred time to visit Japan, don't be scare to embrace the cold and visit during the winter. The trains in Japan allow you to travel good distances fast, so you can find yourself in Hakodate in the snow in the morning and getting off the train in Kyoto to much milder weather.
---
Is Japan Safe For Sole Female Travellers?
YES – I can't actually think of anywhere safer than Japan. It is known for being a respectful, considerate society and I found it to be exactly that.
Travelling is easy, safe and people will always help.
ATM's are often in enclosed booths so its only you in there.
Even the more remote places (like Abashiri in the far north) often have stops on transport announced in English &
Homestays are amazing and safe in Japan.
---
How to Get To Japan
Tokyo is the easiest city in Japan to get into and out of, however many airlines offer flights into and out of:
Fly from Australia to Japan
From Australia you can fly direct to Tokyo from Sydney, Brisbane, Cairns or Melbourne. Jetstar also offer direct flights to and from Osaka.
Fly to Japan from Europe
If you are flying from Europe, most major cities like London and Paris have direct flights to and from Tokyo. Multiple airlines fly this route and they all seem pretty competitive on price.
Flying from US or Canada to Japan
Coming from north America, you will find direct flights to Tokyo from Los Angeles, San Francisco and Vancouver, and with just one connection from almost anywhere else.
Flying direct to Japan seems to be much more cost effective than going via Singapore for example. I'm assuming this is mostly because Changi is known for its exorbitant airport taxes, so the airlines find it cheaper and more popular with their guests to fly direct. Its also no more than around 13 hours from anywhere (Africa being the exception) so the larger planes can do that with ease.
Flying to Japan from South America
Flying from almost anywhere in South America will mean you will need to change planes at least once. Sometimes flights to and from Hawaii are the best option as you may be able to fly direct to Hawaii, have an overnight in Honolulu and fly on direct to Japan from there.
WayAway will help you to get the best flight deals. They do push their "plus" cash back membership but it is a paid membership and at $99 per year won't be useful to you unless you fly a lot. A typical flight from LAX to Tokyo for example gets you $12 cash back, so you will need to take 9 flights of that price and/or distance to make it worth your membership costs.
If you do want to sign up use the code ChargeTheGlobe for 10% off your plus membership. Otherwise I have found them to have some great flight prices, but like all these flight aggregators, make sure you check the reviews for the final company you use before you book.
---
How To Get Around Japan As A Female Traveller
Getting Around Japan On The Trains
A rail pass is a must for Japan. They save you around 50% of the fares you would pay for train travel and while there are a few exceptions (trains that aren't covered) usually that just means that you might have to do a connection instead of getting on an express train.
It can seem confusing however check out my article all about Japan Rail Passes for more info.

Getting Around Japan on the Bus System
The bus systems in most cites and between cities in Japan are also very good and a high percentage of them announce stops in both Japanese and English. The local commuters are very helpful if asked and on more than one occasion I had someone get off the train to walk me to where I had to go. You can't get much more helpful that that. Even in Abashiri at the top of Hokkaido, buses had stops announced in English.
Flying In Japan
To be honest flights internally in Japan aren't really worth it. If you are going from Fukuoka to Sapporo, yes maybe, however its rare to save too much time on journeys less than 1000km. The trains are so fast, the stations are central in the cities and the service is so good that its usually roughly the same cost and often the same time.
A lot of the airports in the major Japanese cites are at least 40-60 minutes outside the city, so by the time you add in 2 hours just to get to and from airports, not to mention the check in time, waiting for bags etc: usually the trains are a better option.
Using Taxi Apps in Japan
Uber isn't really in Japan. Yes you can use it at the major airports, all it really does is order you a taxi. Japan has a great Taxi app which you use like any other rideshare app. Get it on the Play Store or via Apple somehow (sorry I have no idea about Apple products).
The app is really easy to use, there are over 60,000 taxis available over Japan and its in use everywhere. You can add in your payment info so no money changes hands and of course you can order much easier than trying to communicate to a driver where you want to go.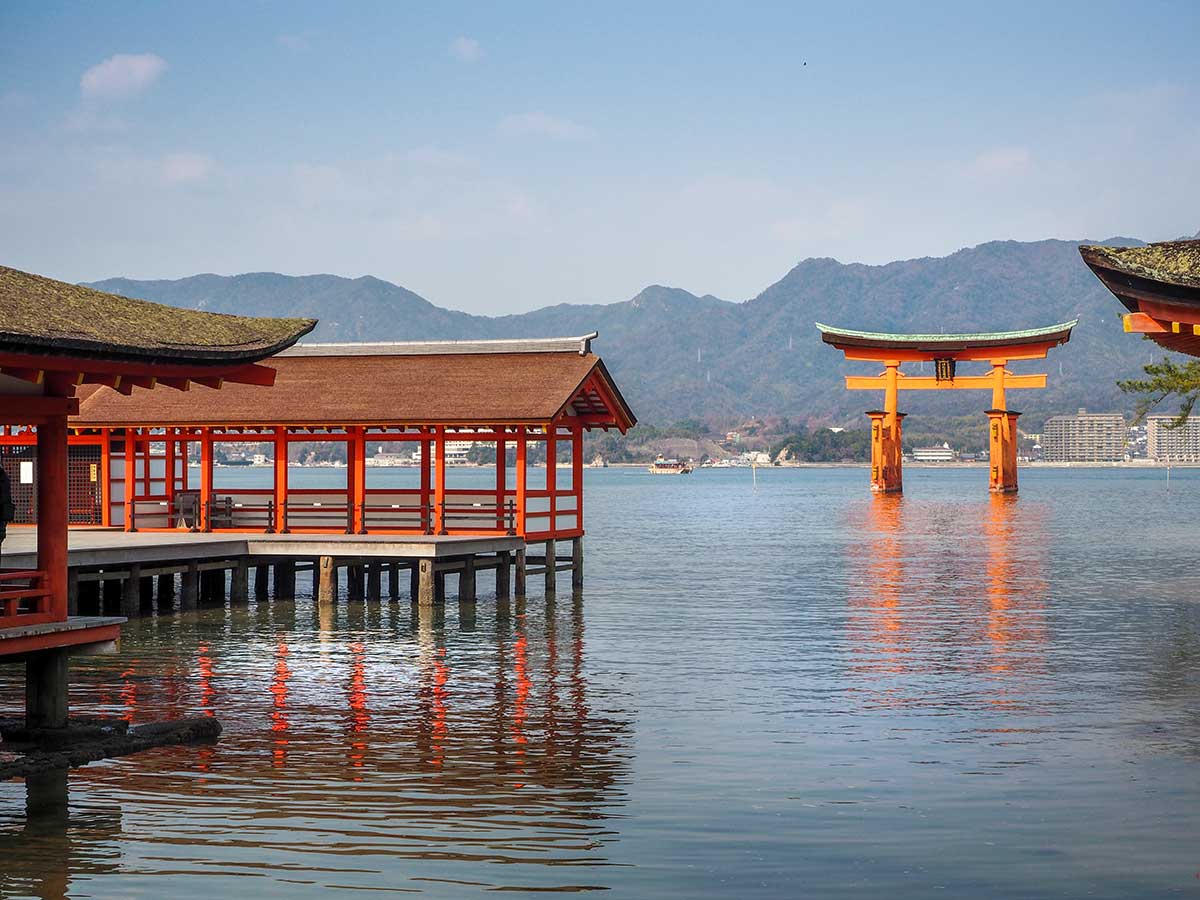 ---
Pros for traveling Japan as a single woman:
Japan is very traditional, however very open to tourism so English is widely spoken. There is usually someone around who can at least give you directions.
While travel does seem expensive in Japan, you tend to discount the distances you are covering, especially on the trains. You might baulk at a $400 fare from Hakodate to Kyoto but its 1100 kilometres and with one change in Tokyo only an 8 hour train ride.
There are lots of tours that do Japan so if you do decide you don't want to do it on your own, options are readily available. Japan tours will be expensive though, however again – its worth remembering the distances you will cover.
Apart from some great hostels, Japan has these "business hotels" which have single rooms. They are usually very affordable and the trick to finding them is to search using the big booking systems like Booking.com or Agoda but make sure you put in 1 person and don't let it default to 2 people.
You can get Ramen for around $7-8 AUD almost everywhere. Weirdly, sushi for lunch is affordable but dinner usually means more restaurants and no bento boxes so is more expensive. Sashimi isn't cheap anywhere, but you can always get noodles. There are often little "noodle" streets, just ask someone for Ramen and they will point you in the right direction.
Japan is known for being incredibly safe and it is a reputation that is deserved.
Apart from cultural attractions and tours, Japan has some great hiking, beaches (in the summer) and also shopping. I needed to replace my everyday bag while I was in Japan and as I'm such a horrible shopper it took me almost all day. I just couldn't decide the choices were so good!
Because traveling is so safe in Japan, you can really get into the local precincts without fear of getting it all wrong. The smaller towns are well serviced by transport options and locals will be so glad to see you that they will certainly help you should any challenges arise.
---
Cons for traveling Japan on your own:
If you can't find a good hostel or Business Hotel, accommodation can be more expensive on your own. Try going in the offseason if you don't want to use the hostels and the average hotel stay will be about 60% of what you will pay in the peak season
A lot of online tour bookings now only allow you to book for a minimum of 2 people (think Viator) because that is the minimum the tour needs to run. To avoid this try and book direct with the company.
You do need to be fully capable with your luggage to get on and off the long distance trains quickly. If there is two of you traveling you can help each other to haul up heavy bags etc, but on your own you don't have time for this. Make sure everything you have you can lift and move quickly. Usually the trains have level platforms and no steps but the country platforms aren't necessarily like this AND once you get on you might have to go up or down a few steps immediately to your seat. You can't block the train entrance for others while you are shuffling your stuff up and down. You need to be mobile.
Taxi's are often not cheap in Japan. If there are a few of you the cost is averaged and not bad, but its expensive to get a taxi on your own so try to avoid them if you can. Strangely the smaller cities seem to be more reasonably priced. Japan does have Uber but its mostly in the big cities.
Some of the Ryoken stays (a must do while in Japan) are set up for couples. You can find single prices, you just have to ask around.
If you are thinking of doing the Onsens you have to be completely comfortable being naked in front of other people (the same sex though). I know this doesn't seem like something that would change whether you are on your own or not, however having a friend with you does offer you some level of confidence boost.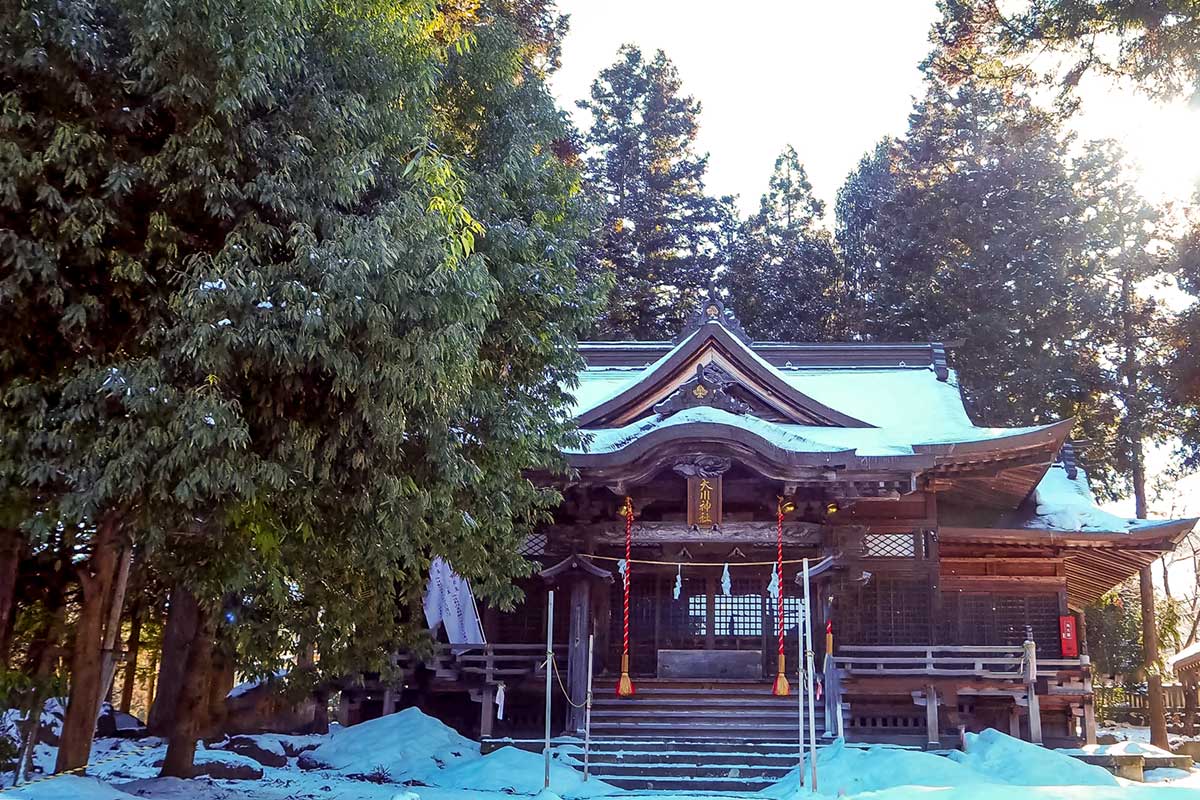 ---
My Recommendations For Japan
I meant to stay 3 weeks in Japan and ended up staying 6 weeks. I travelled it entirely on my own and found it easy and reasonably affordable. People always talk about Japan being expensive, however I feel that they usually are comparing it to Thailand or Vietnam which isn't a fair comparison.
Japan is very developed and compared to other similar nations like Australia, Canada or the US, I found everything decently priced.
These are my recommendations for visiting Japan, whether you are a solo traveller or a group.
Definitely do an Onsen and I would recommend a Ryokan Stay. The Onsens are the hot springs, however a Ryokan stay is typically a stay in a small home stay or hotel that has its own Onsen. If you are planning on seeing the Snow Monkeys in Yamanouchi, you can combine these into a Ryokan stay close to Snow Monkey Park. I stayed at Onyado Hishiya Torazo and it was fantastic.
Of course the Snow Monkeys as mentioned above. This really only works in the winter though. Otherwise they are just "monkeys".
If you have some level of fitness and have the time, The Kumano Kodo is a great hike. It is actually 7 different trails that take you to 3 of Japans famous Shinto Shrines. There are many different routes you can take, but the Nakahechi Trail or Imperial Route is the most popular. It is 40 km and usually takes 2-3 days to do.
The Drift Ice In Abashiri – this is only available in winter and looks amazing. I went all the way to Abashiri from Sapporo on the train only for the weather to come up and my drift ice boat got cancelled. I stayed an extra day and still no go so I ended up seeing the prison museum in Abashiri instead.
At least 4 days in Kyoto – Kyoto has heaps to see and do and needs at least 3 days but possibly even more. There are the Torii Gates at Fishimi Inari Shrine, Arashiyama and the temples and bamboo groves, Gion the Geisha District, Kinkakuji Temple & the Philosophers Path.
See the View In Hakodate – The cable car up to the top of Mount Hakodate is a must do if you are passing through this cool Japanese city. A visit to the early morning seafood markets is also a must, as is Fort Goryokaku. Most people ride the cable car at night for the best view, however in the winter months it can get snowed or rained out. More on my 24 hours in Hakodate
Any visit to Japan is not complete without seeing the Hiroshima Bomb Dome and peace museum. It's tough, but respect must be paid. Hiroshima itself is a great city and you will need to visit Hiroshima if you want to see the floating Torii gate at Miyajima. If you do head over to Miyajima and you like a walk, hike up Mount Misen for great views over the bay (fog not withstanding!) and to see all the temples.
The Kumamoto Castle is incredible. The height of the walls alone is inconceivable and it is really well worth going to see the castle.
Battleship Island (Gunkanjima – Hashima OR Battleship Island) in Nagasaki is a great few hours out. You catch the boat from the main port and they head out to the island, giving you time to get a photo of the islands profile where it gets it's name "battleship island" from. The profile makes it look like a destroyer. Make sure you get a tour that actually stops on the island because the island's story is really worth learning.
If you are in Sapporo over the winter, check out the Sapporo Snow Festival. Make sure you are VERY well dressed as the cold just seeps into your bones, but its a good way to spend an afternoon or evening.
Tokyo – You can easily spend a few days in Tokyo. From Mt Fuji to drinking Sake to walking the streets and people watching, Tokyo is simple wonderous!
Hiroshima Bomb Dome and museum are a must do. It isn't an easy thing to do but it is one of the most important sites in Japan in my personal opinion.
Japan Travel For Solo Women
While you might pay more for accommodation if you don't want to stay in hostels, I would encourage you to rethink hostel stays in Japan. Japan has some of the best hostels in the world. They are super safe, very well put together and usually in the central districts of the cities. The local women use them a lot so its easy to find female only dorms and they are all very helpful with any questions you might have.
Apart from the accommodation, you won't really pay any more for anything just because you are a solo traveller. Sometimes operators like Viator want you to book for a minimum of 2 people, however I've been using GetYourGuide for years and have booked many many single adventures.
While it might seem daunting to travel to a new country, there is HEAPS of information on travelling in Japan so I wouldn't do a multi day tour in Japan if you are on a budget.
Of course if you are not on a strict financial limit, having someone get you everywhere you need to go is the ultimate luxury. Another alternative (with the availability of day tours), is to just get yourself around on the trains from city to city and do day tours from each stop. I would say you will save probably at least 40% of the cost of a multi day tour.
---
Multi Day Tours Of Japan
I wouldn't do Japan in under 14 days. I just don't think you will see enough. Of course if you are after a stopover somewhere between Europe and the US or Canada, Tokyo is a great place for that, but otherwise if you would prefer a tour, I would recommend looking for tours that are 14 days and up. Tour Radar has 2 I would deem great for single women.
17 days and visits all the main spots,
has a max of 24 guests
has multiple days in Kyoto, Osaka, Hiroshima and Tokyo,
visits the Snow Monkey Park and
also includes a Ryoken stay.
It initially appears to be $3195 AUD but there is also a local payment of $1940 which adds up to $5135 AUD
This one from Tomato Travel (An Australian Japanese specialist travel company) is 15 days and visits a few more traditional stops.
It still has
stops with multiple nights so you don't feel like you are constantly on the move
visits Osaka, Kyoto and Hiroshima
you do get a free day in Osaka (which you could use for more of Kyoto) &
a free day in Tokyo which I think is good. Tokyo is different for everyone so being able to choose what you wish to do is a good thing
stays in 3 star accommodation (similar to the MadVenture trip), however
there can be up to 40 people.
Its priced well at $4199 AUD so check this one out too.
---
Photos From Japan
---