Egypt
Ancient civilizations and beachside holidays
Travelling to Egypt of course I expected to see the Pyramids, what I didn't expect however was to see them from my hotel in Giza. I could literally swim in the pool and gaze at the Great Pyramids of Giza. What a surreal feeling.
It turned out that surreal feeling would hit me time and time again all throughout Egypt. Learning about the ancient Egyptians from World Encyclopedias when I was a child was a far cry from crawling through the tunnels under Cheops Pyramid or ballooning over the Valley of the Kings. I recommend Egypt to everyone and have absolutely no hesitation in doing so.
My Fave Photo From Egypt
The dawn over the Valley of the Kings from our balloon was something I didn't expect to be so beautiful. It was very still that morning but the haze from the wind that had been tormenting the area for the past few days made for a spectacular lilac hued sunrise.
I also didn't expect people to still be living in the valley. It was very surreal floating over the caves and carved out structures and seeing people walk out and get in their cars to head to work.
It was a lovely morning and great to spend it with some amazing friends. 
Seeing the valley from the air!
---
Must Have Info About Egypt
Egypt is one of the few places on earth where I would tell you as a woman traveling alone to buy a fake wedding ring. I've never been harassed like I was in Egypt. I spent a few weeks traveling there on my own coming out of Africa and I ended up doing tours just to not have to fight off men.
Egypt is very affordable but not always easy to get around via road transport.
Plan your trip to keep going in one direction and start south in Aswan. The Egyptian story will evolve for you and all make sense by the time you hit the Valley of the Kings.
GET A GUIDE – Egypt is the story and the evolution and if you don't know the stories nothing will impress you like it should. Sure everything is amazing but knowing the story is a good 70% of the location in Egypt.
Don't miss the Feluca sailing from Aswan to Luxor. Don't do the "softies" cruise – take the Feluca you won't regret it.
Facts and Figures About Egypt
Our 12 month calendar, was invented in Egypt
The population is around 100 million and the official language is Arabic
Egypt gets as little as 2.5cm of rainfall every year. The rainfall in Ethiopia further down the Nile accounts for the river swelling and depositing silt and sediment for the growing areas along the banks.
Egypt is just over one million square kilometres in size
Did you know that one of the most famous Egyptian women of all time, Cleopatra was actually Greek!
The bandages from an Egyptian mummy might stretch up to 1.6km in length when unwrapped!
There are 7 UNESCO world heritage sites in Egypt.
Recent Egypt Articles
It is impossible not to get sucked into the history of Egypt however what I didn't know before I went was how instrumental a few of their Queens were. It's easy to feel that you will get "templed out" in Egypt but if you pay attention to the stories you find yourself waiting for the next chapter. 
10 of the best hotels to stay at in Aswan Egypt no matter if your budget is for hostels or luxury hotels.
A Charge The Globe Travel Story – Playing Donkey Kong with the Nubian locals along the Nile in Egypt
Close to the Valley of the Kings lies the Valley of the Queens, with the primary site being Queen Hatshepsut's mortuary temple. Check out what you need to know and what you will see at this amazing archaeological site.
View All Egypt Stories and Articles
---
3 Must Do's For Egypt
Ballooning over the Valley Of The Kings was the best way to spend a morning. It's an early start for sure, but its very worth it. Make sure you do your research and go with a reputable company. Paying a bit more for safety is always a good idea.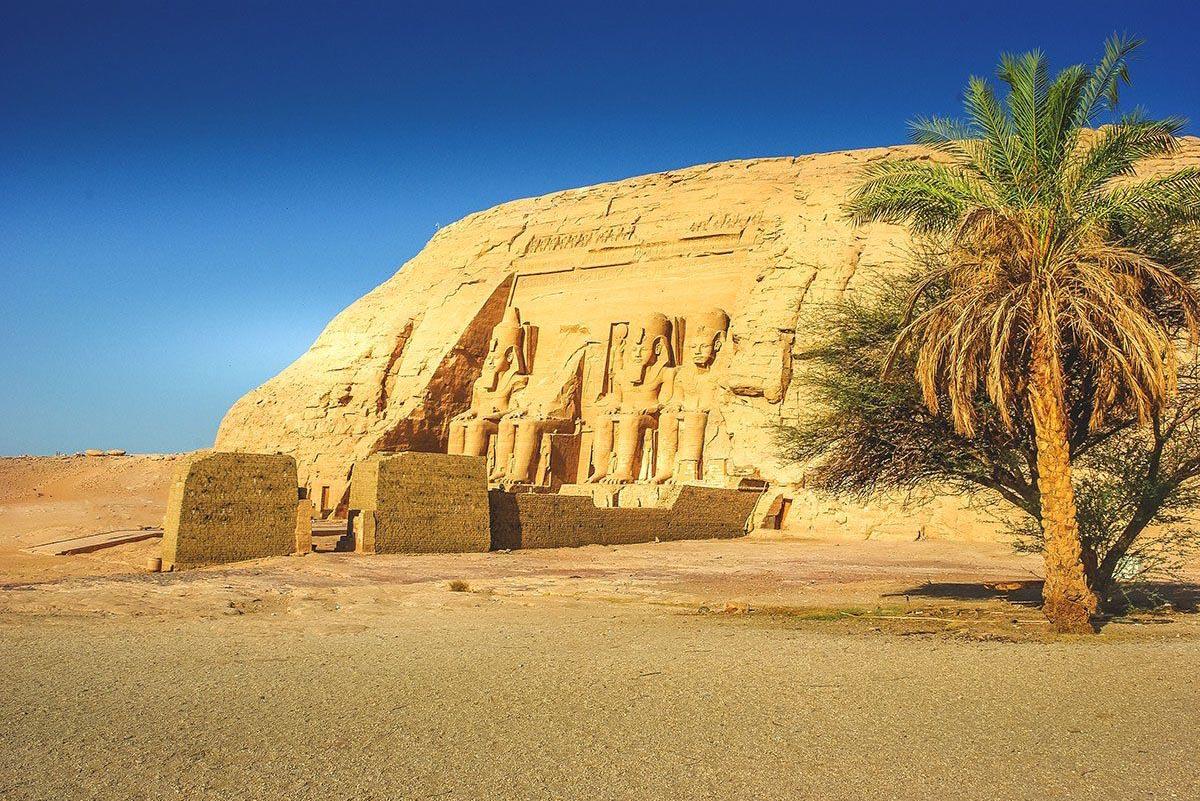 Start in Aswan and Go North
Heading from south to north will enable you to pretty much start at the beginning of Egypt's history. We did a few days in Cairo then headed to Aswan and worked out way back from there. In hindsight, I would have left Cairo until last. As you work your way up the river you learn about people and places that become more significant as you get closer to Cairo.
Felucca The Nile
Do the Nile sail on a traditional Felucca. There are five star cruise boats that do this trip but leave the softies cruise for everyone else and do the Felucca. It is so relaxing, you get to meet local Nubian people and do the Nile as the ancient Egyptians must have done. Ditch the cruise and do the Felucca.
---
More Things To Do In Egypt
Abu Simbal – worth the drive from Awsan
The Valley of the Queens – particularly Queen Hatshepsut's temple.
Get a Guide – if you start in Aswan and work your way down the Nile to Luxor with a guide you will learn the full story and the sites will have much more significance.
To Do In Cairo:
Pyramids and the Sphinx – don't miss the Khufu boat at the pyramids it is very cool
Alabaster Mosque and the view of Cairo from behind the mosque
The Hanging Church
The Museum of Egypt is so good!
Karnak Temples
Snorkel The Red Sea at Hurghada or Sharm El-Sheik I like Sharm El-Sheikh better but only just. It's more condensed so easier to get around and there is still a lot of locals go there
Hurghada is a long stretch of beaches outside of the main town so you are stuck in a resort unless you deliberately go into Old Hurghada. I stayed in town at Meraki Adults Only the second time I went there and liked that way more.
Tip for Egypt
Consider a tour. I did Egypt the first time with friends who wanted to do a tour. I was happy enough to do that and I was really glad we did. It was super easy, affordable and we saw stuff we wouldn't have found other wise. This one Basix from Intrepid is super affordable, G Adventures have great Egypt & Jordan tours or have a look at any on Tour Radar.