The best direct flights From the Gold Coast for your next holiday
If you live on the Gold Coast you will know how fortunate we are to have our own airport at Coolangatta. Getting on a plane here and getting off somewhere new is the ultimate thrill. You might not know about the many destinations you can get to from the Gold Coast on a nonstop flight.

Whether you are looking for a long weekend or a few months away, you don't always have to travel to Brisbane to get on a direct international (or domestic) flight from the Gold Coast.
---
Best Direct Domestic Flights From The Gold Coast
I've had to update this in the wake of COVID and sadly both our domestic and international destinations have been decimated by the lack of flights. However, they are coming back and of course you can fly to almost anywhere via Sydney which is just a short hour away. So while the direct flights from The Gold Coast aren't great at the moment, you can get anywhere you need to be via Sydney. Get cracking!
1: Fly direct from Coolangatta to Cairns
Both Virgin and Jetstar fly direct to Cairns. Both airlines offer daily services (and sometimes multiple times per day) to this tropical destination. Go and snorkel the Great Barrier Reef, visit Port Douglas for the Sunday markets or the Daintree for rainforest that is tens of thousands of years old.
Consider staying in Palm Cove for a real RnR experience.
---
2: Fly to Sydney From The Gold Coast
Sydney is always a great place to visit. Whether you are going to a show, hiking in one of the amazing national parks or lazing your day away on Dee Why Beach, Sydney has something for everyone. Consider going down for one of Sydney's annual festivals like Mardi Gras or Vivid to make it a week or weekend to remember.
Both Virgin and Jetstar have multiple flights per day to Sydney with Qantas also chipping in on occasion. Qantas coded flights can be more difficult to find as they direct much of the Gold Coast – Sydney traffic to Jetstar.
If you are after a real luxury weekend consider these hotels with stunning harbour views.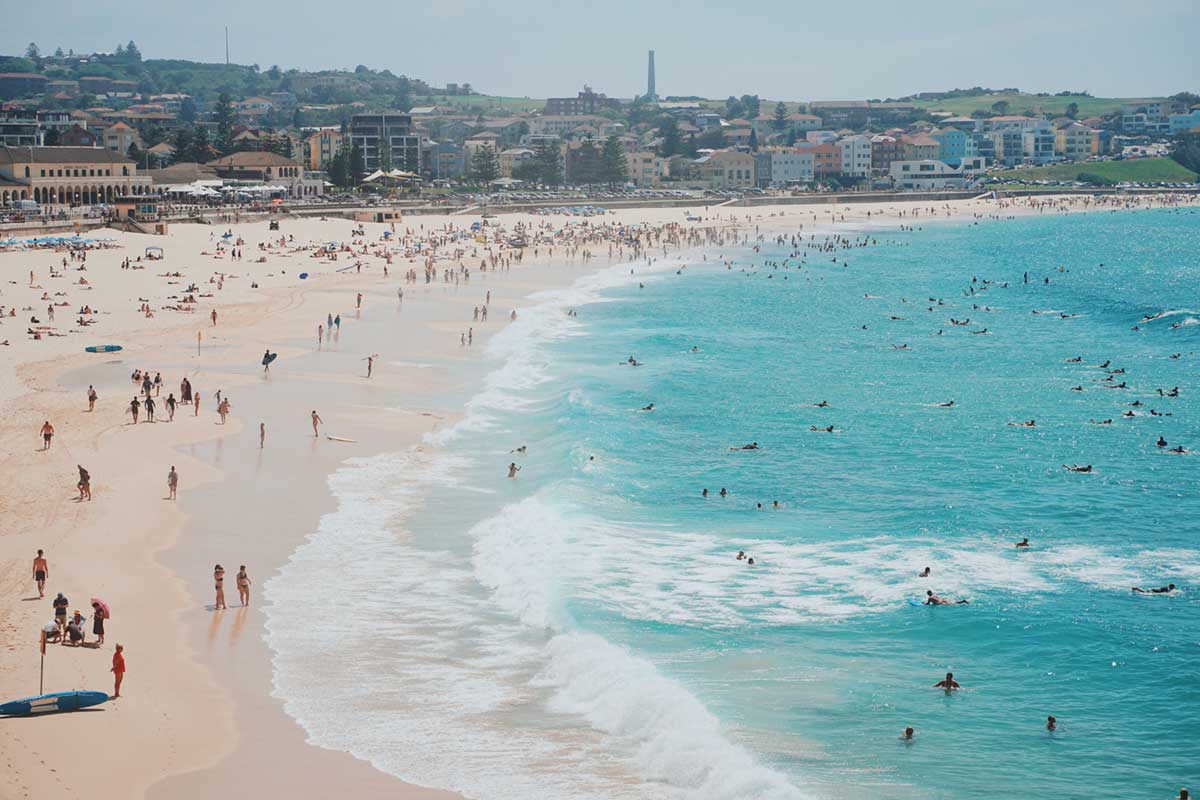 ---
3: Fly to Melbourne From Coolangatta
Known as Australia's centre of the arts and home to some of our very best food experiences, Melbourne can be accessed via a direct 2 hour and 15 minute direct flight from the Gold Coast. Melbourne city centre is home to some amazing laneway cafes and restaurants and there is always something to see in Melbourne.
Consider taking your three best friends for a long weekend but don't plan on coming home any lighter. Melbourne's food scene is divine and its very hard not to eat your way through a 3 day weekend!
Virgin, Jetstar, Qantas and Rex all fly direct from Gold Coast to Melbourne at least daily.
---
4: Fly direct To Hobart From The Gold Coast
Tasmania is home to some stunning scenery, once in a lifetime hikes and food that can rival Melbourne's. Jetstar flies to Hobart direct a few times per week and at only 2 hours and 40 mins it is possible for a stay of a few days or a few weeks.
From Hobart you can take a multitude of day trips for a variety of activities, or you could choose to wander the streets of Battery Point, head up to Mount Wellington or take a harbour cruise around the bay.
Tassie is small enough that you can jump on a local flight or the bus to Launceston (say lon-sess-ton or lonnie), Queenstown (the one in Tassie not NZ), Devonport or almost anywhere else.

While in Tassie you could also hike the Overland Track, one of Australia's premiere alpine hikes. Book early though as it fills up quickly.
---
5: Fly from the Gold Coast to Lord Howe Island
Possibly one of the best direct flights from the Gold Coast airport has to be Lord Howe Island. It's not the cheapest flight you will ever take but Lord Howe is stunning. Eastern Air Services have flights to and from the Gold Coast and Lord Howe Island 2-3 times per week and a return flight will cost you around $1500 AUD.
Flights from Coolangatta to Lord Howe:
Monday, Friday and Saturday departing 10:30am and arriving at 1:15pm (Flight No EAL311)
Flights from Lord Howe to Coolangatta:
Monday, Friday and Saturday departing at 9:00am and arriving at 9:45am. This is the summer schedule and the time difference is based around daylight saving.

Winter Schedules reflect the non daylight saving times. Lord Howe Island is 30 mins different to the Gold Coast as standard time.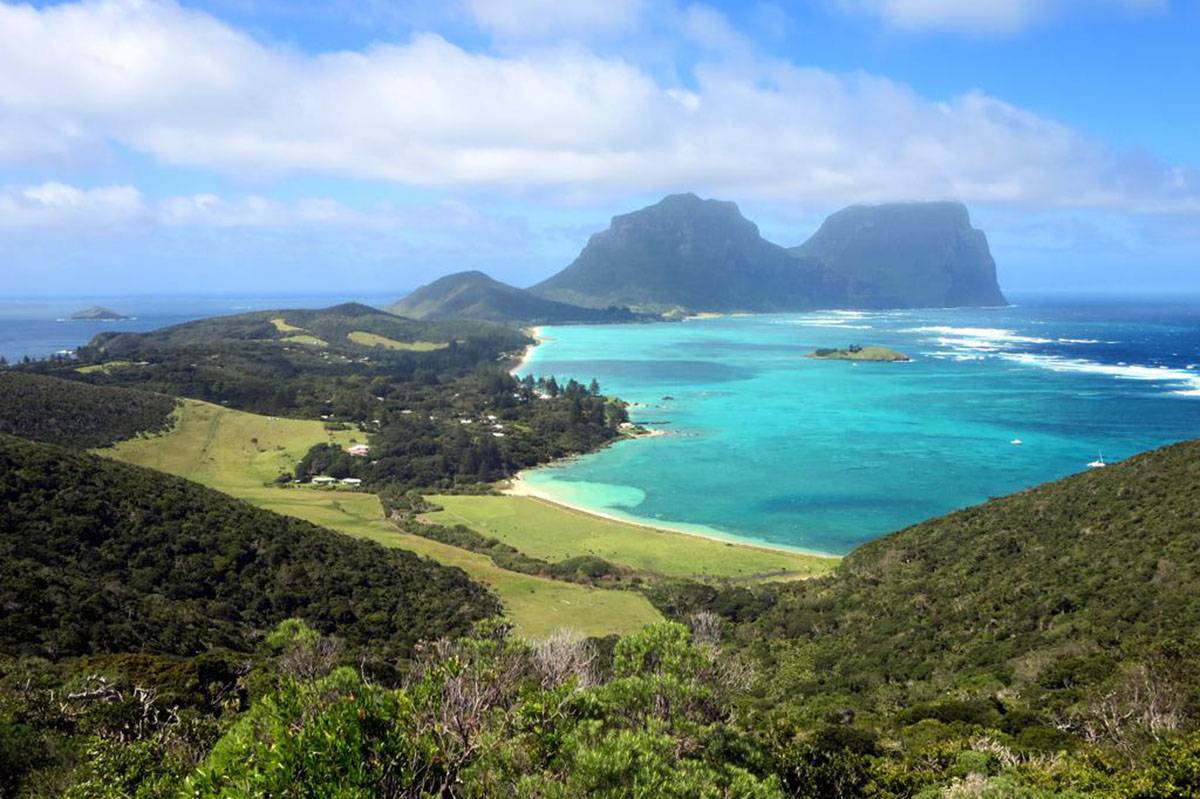 ---
Best international direct flights from Coolangatta airport
While our own flight operators (Virgin, Qantas and Jetstar) don't offer many options for direct flights from the Gold Coast, Scoot has recently returned and rumour has it that Air Asia is not far away either. There are still some direct international flights from Gold Coast as I've listed below.
While both these airlines gave us direct access to Asia pre COVID they have been slow to return with Air Asia using the time to completely restructure to find new funding.
Lets hope that in a few months both airlines are fully operational out of the Gold Coast airport and that our local airlines start adding in more direct flights from here.
---
1: Fly From The Gold Coast To Singapore
Scoot Airlines (Singapore Air's budget offshoot) are back flying direct from the Gold Coast to Singapore a few times per week. Scoot fly this direct route Sunday, Monday, Wednesday and Friday starting at around $870 AUD for the Coolangatta to Singapore leg and returns on the same days from around $600 AUD.
Singapore is in my humble opinion one of the best international destinations from Gold Coast airport. Changi airport can connect you to anywhere in the world. There are so many destinations available from Singapore and the city itself is always a great place for a few days.
These prices are only current as at October 2022 so please check for current costs. $1530 AUD will get you to Singapore and back with 20kg of luggage and a meal in economy class.

If you would like to upgrade to Scoot + you can expect to pay around $2500 AUD which is a lot of money for a seat that's not lay flat, and is only slightly bigger and reclines only slightly more than their economy seats. Their return flight is an overnight flight which is worth knowing.
Singapore has fast developed into a huge foodie destination. While you do have to search and get off the beaten track to find those cheap plastic table dinners, they are still there for the taking. Make Lau Pa Sat your first stop for dinner and quaff your body weight in salt and pepper tofu or meat sticks if that's your thing!
Check out the best things to see and do in Singapore while you are there.
---
2: Fly to Auckland direct from the Gold Coast
Jetstar and Air New Zealand fly direct to and from Auckland. Once you get to Auckland you can fly anywhere in New Zealand. Auckland is a great city to spend a long weekend and Jetstar's 8:05am departure ensures you land in Auckland at 2pm NZ Time.
Consider spending at least one day on Waiheke Island just off Auckland. It is beautiful and wineries abound!
Typically these flights are around $500-$600 return, however at present they are more than double that!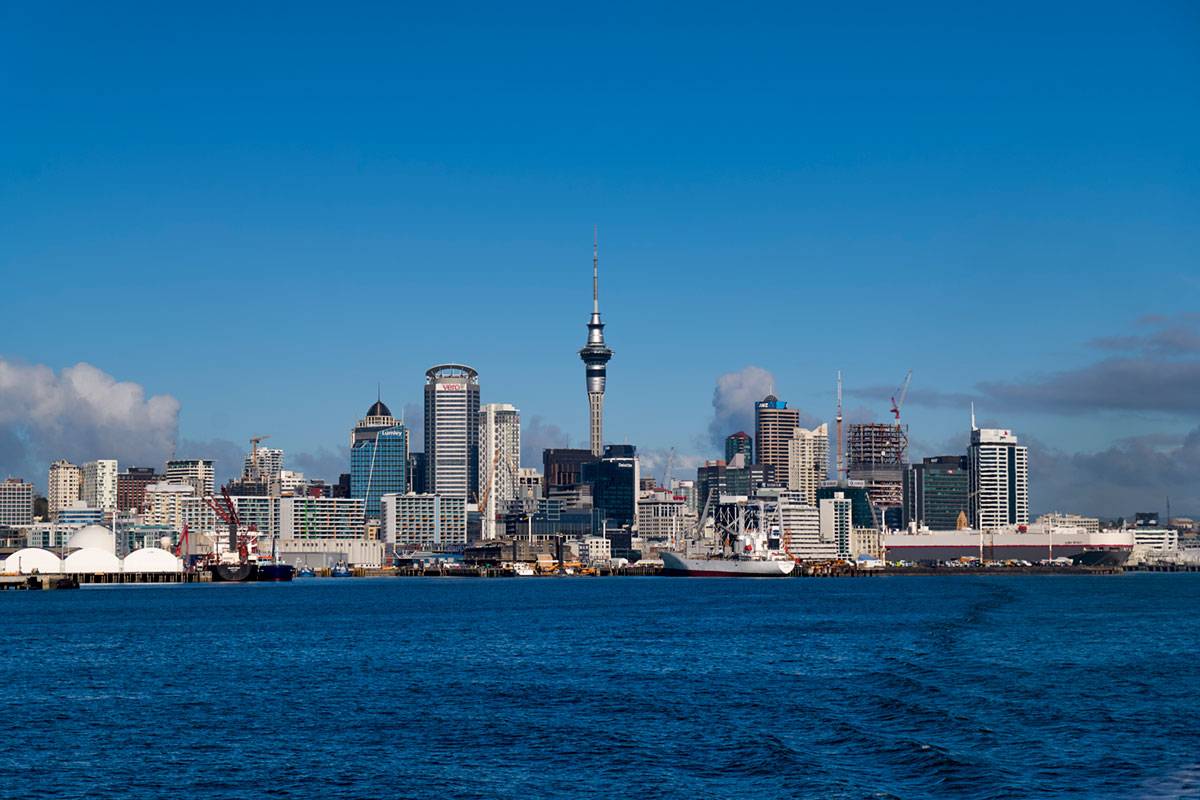 ---
3: Visit Wellington via a direct flight from Coolangatta
Wellington is a great small city and a good jump off point for a number of quality activities. If you have already visited Auckland flying to Wellington might be the next way you see more of New Zealand. Check prices on Jetstar's website for their Gold Coast to Wellington flights.

Despite being a compact city, Wellington is not short on personality. Check out the graffitied laneways, grab a boutique beer or get out into the surrounding green spaces and breathe in the forest for the day.
---
Where will you fly to from the Gold Coast next?
If you live on the GC, you will know that we have some great food, weather, activities and heaps to see and do. However, if you like to get away for a few days or a few weeks we also have some great airlines servicing Coolangatta airport.
Don't forget to save the Gold Coast Wikipedia page which will show you the current airlines that fly into and out of the Gold Coast airport. Scroll to the bottom to check out the airlines that might carry you away to your next fun destination.
As an alternative Brisbane International Airport is only 90km from the Gold Coast and offers many more options. Consider flying to our stunning oceanic neighbour Samoa. You won't regret 2 weeks in Samoa.
---
---
---