Travelling Costa Rica
Costa Rica is really easy to travel around and is very popular with a lot of budget travellers, especially Americans. The biodiversity and nature tourism is Costa Rica's main draw card, however that is closely followed by adventure lovers. Costa Rica reminded me of New Zealand with it's ziplining, bungee jumping, rafting and all the other activities you can partake in.
The mountains are beautiful and the volcanos are pretty cool but its the combination of forest and beaches that will stay in my heart from Cost Rica. Hopefully these guides to visiting Costa Rica will help you to plan your trip.
It's always the animals that blow your mind!
---
---
3 Must Do's For Costa Rica
No matter your age or lifestyle, a zip lining experience in Costa Rica is a must do. I would personally use eXtremo Mondeverde Zip Line out from Santa Elena in the Monteverde cloud forest. It's only a few hours, it's very safe and I loved my morning at eXtremo Park. It was so much fun and a nice hike between the zip lines. Check out my article about my Zip Lining Experience for more info.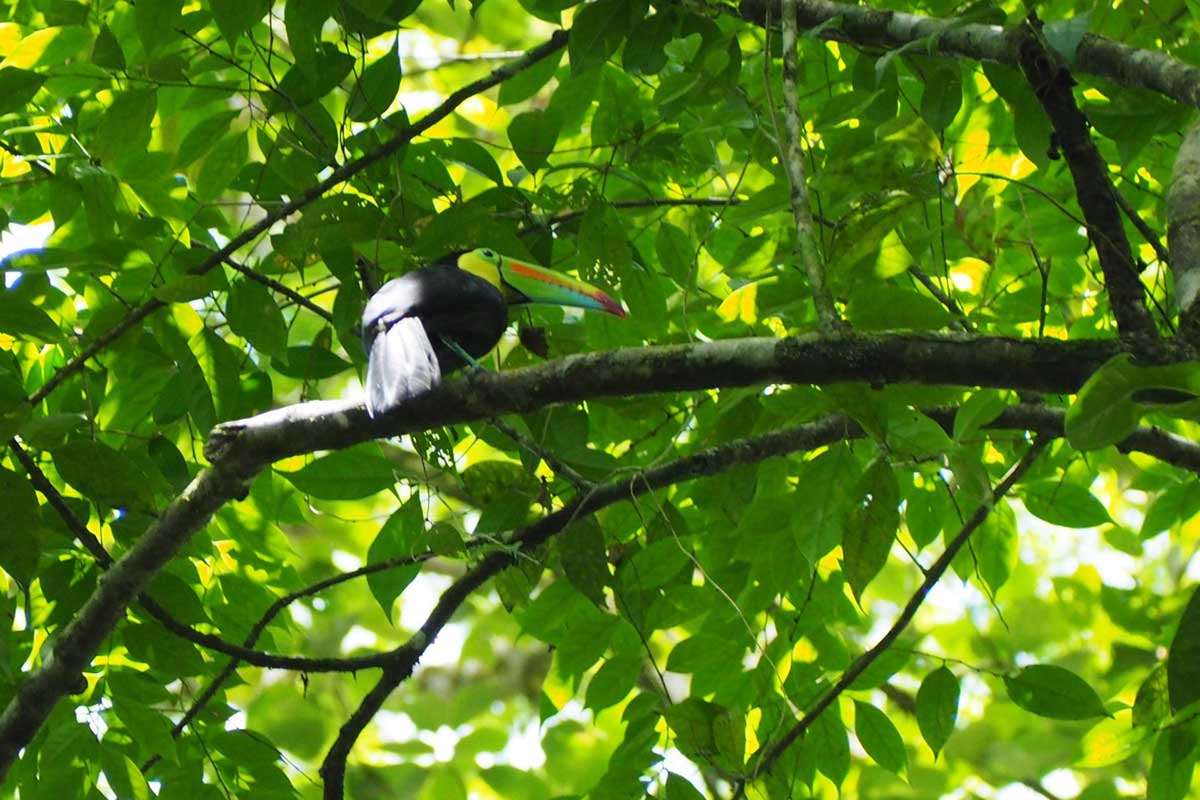 Tortuguero National Park
Tortugeuro seems like a hassle to get to but it is really worth it. They didn't tell me that when I got off the bus I wasn't there yes, so I thought my hotel had forgotten to pick me up, but no – you get a boat to the village and that's where you hotel usually grabs you. You stay in hotels on the river and then spend your early morning and late afternoons animal spotting along the river. It is not to be missed. I would say 3 nights so 3 full days would be your best bet.
Baldi Hot Springs
Baldi Hot Springs features thermo-mineral hot water pools fed from the volcano. It's the perfect way to relax after hiking in Arenal Volcano National Park. The Baldi Hot Springs Hotel and Spa is on the main road so its easy to find, and you don't have to be staying at the hotel. You can book a day-use pass. The 25 pools range in temperature from 93 to 152 degrees Fahrenheit and get hotter as the elevation rises. It is really worth an afternoon wallowing in the warm pools.
---
Popular Tours Of Costa Rica
---
More Things To Do In Costa Rica
La Fortuna is the gateway to Arenal National Park. Go hiking, do the hot springs or the waterfall
Santa Teresa a small town on the Nicoya Peninsula on the west coast.
Also visit Isla Tortuga – day tours can be arranged from Santa Teresa
Cahuita south of Limon is lovely and local and a is not that far north of Puerto Viejo de Talamanca. You could get a ride out from PVDT no problem
San Jose:
Central Market – but take nothing valuable its a pickpockets delight
The Jade Museum houses more than just Jade and worth a look
National Museum of Costa Rica and the Butterfly House
Pre-Colombian Gold Museum
Take a day trip to Tortuga Island one of the most popular day trips from San Jose.
Catarata Del Toro Waterfall – worth the hike in
Rio Celeste National Park
Monteverde Cloud forest
Manuel Antonio National Park
Puerto Viejo de Talamanca for coconut fringed black sand beaches, some cool reggae and remote locations you can be alone
Hike to the top of Cerro Chirripo
---
My Fave Photo From Costa Rica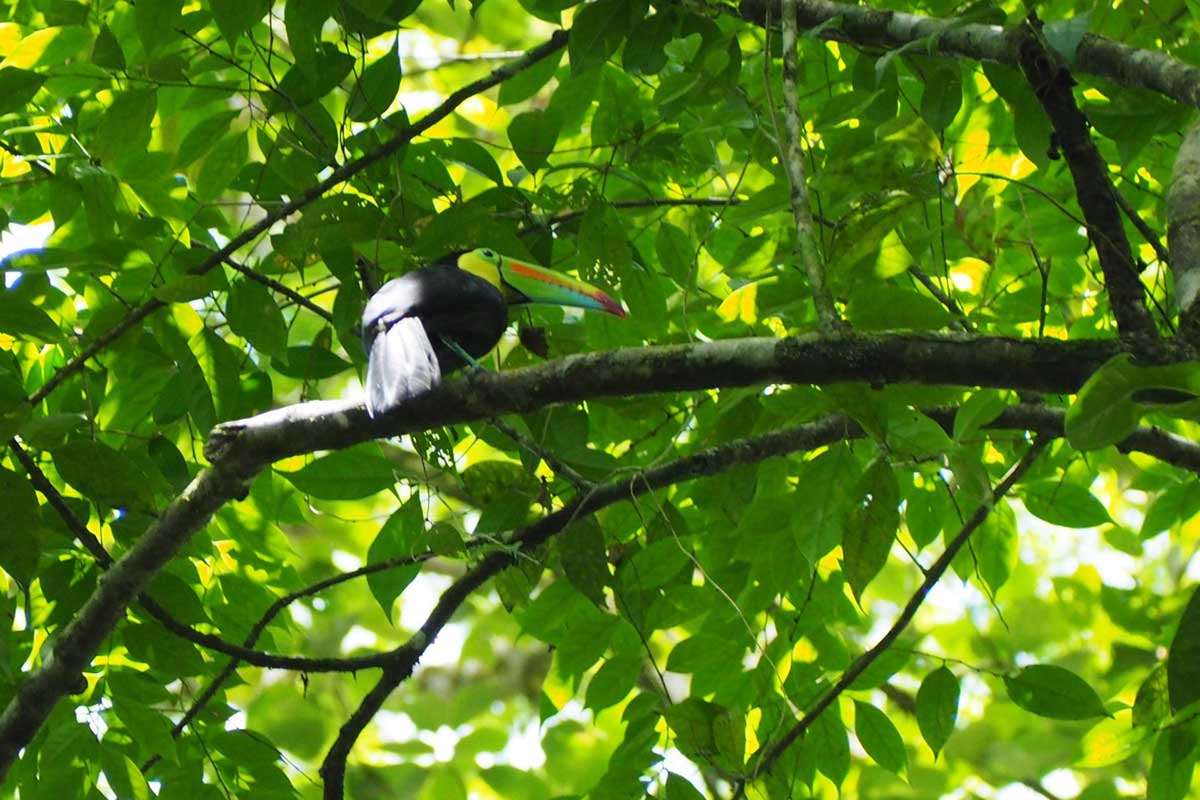 My main reason for visiting Costa Rica was of course the animals.
I'd never seen a Toucan before and to be honest they didn't honestly seem like a real bird. I mean I knew they were real but they seemed like such cartoons that the first time I saw one I was so excited. Possibly more excited than when I saw my first African elephant. It's weird I know but I was stoked to see one. Little did I realise they are to Costa Rica what Kookaburras are to us. They are all around the forest so this wasn't the only one I saw.
I ended up seeing not just this rainbow billed Toucan but about 4 varieties and even the fiery billed Toucan when I was in the south. So I ended up really fortunate to have seen heaps but this one was my first and I was complexly besotted with him.