I've been to Canada three times now and I do feel like I've seen a lot. As as Australian I have loved Canada in the winter, more so than the summer. Mostly because it is so different for us. Learning to dog sled in the Yukon, or attending a Cannuks hockey game in Vancouver is so much of a lifestyle change for me that its been hard not to love.

Canada is also pretty much on par with the Australian dollar so its super easy to travel. The scenery is just stunning, the people friendly and helpful and where else do you have to stop to let a moose cross the road!
---
---
---
---
---
View All Canada Stories and Articles
---
3 Must Do's For Canada
Spending a week learning to mush in the Yukon was one of the highlights of Canada for me. Learning to look after your own dog sled team, how to gear them up, how to drive them and how to feed them was a week well spent. I still think of Max, Ruger, Mayo and Morning (my dog team) often.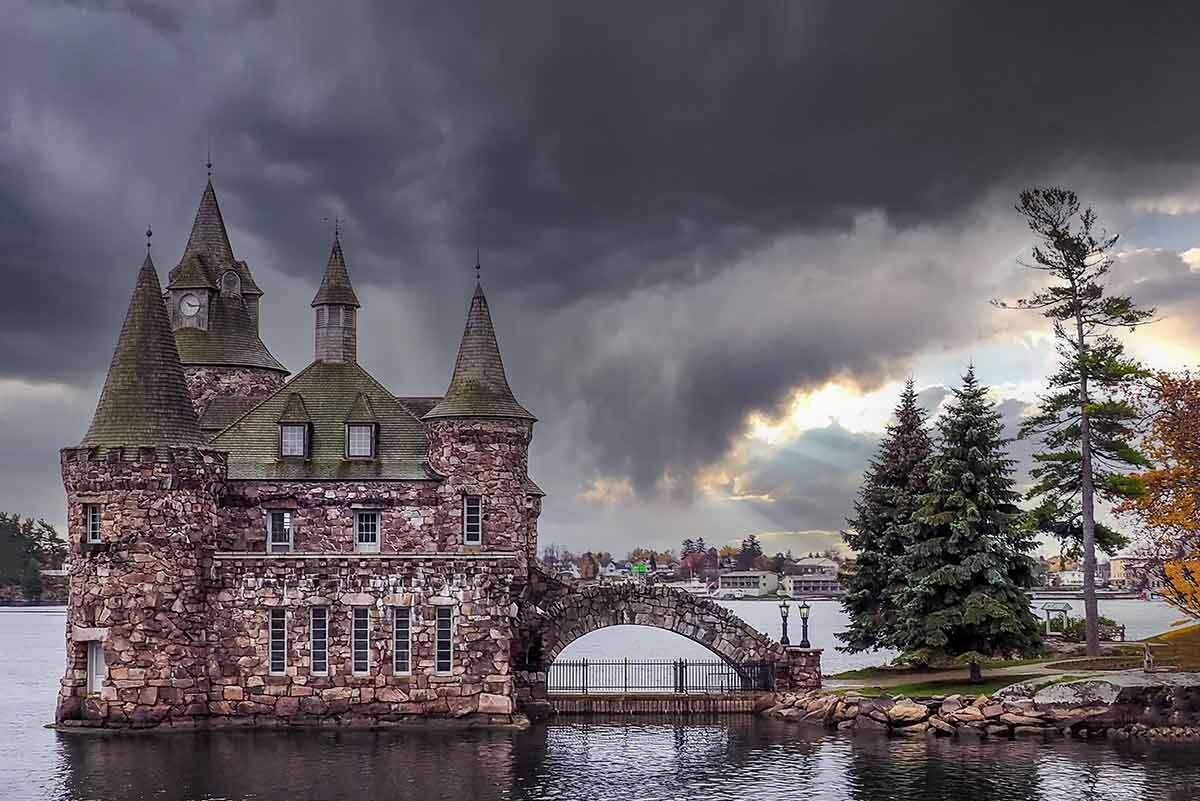 The Thousand Islands
The Thousand Islands lie in the St Lawrence River and define the border between the USA and Canada. The towns on both sides of the river are lovely and very local in feel and of course cruising the islands on a 3 hour tour is really worth it. Even in bad weather this are is gorgeous and well worth a few days.
Sea to Sky Highway
Running between Vancouver city and Kamloops is the Sea to Sky Highway. You don't have to go all the way to Kamloops to see the incredible scenery that this drive has to offer. Day trips from Vancouver running to Whistler and stopping at some great locations on the way are affordable and worth doing.
---
More Things To Do In Canada
Montreal is a beautiful city and worth a few days.
Old Montreal is lovely but I would recommend a walking tour to learn everything there is to know
Swarz Deli for a smoked meat sandwhich. Go outside of lunch hours to avoid lining up
If you do the dog sledding you will get to see Whitehorse. If you don't it is worth heading north for some "real" Canadian adventures. Get up to Dawson City if you can. Now that IS real.
Toronto and Lake Ontario. Toronto has beautiful weather in the summer and is worth a few days
Niagara Falls – I would do this as a day trip from Toronto. The falls are cool but the town is horrid (like a dirty Vegas) so I wouldn't stay.
Head Smashed In Buffalo Jump – one of the very best first nation sites I've ever seen.
Hike Up Mount Royal in Montreal
Quebec as a day tour is possible but it is a big day. It is worth doing though. I loved that day
Banff National Park and town. Despite being over run with young working Aussies, Banff and surrounds are beautiful
Vancouver – a lovely city with heaps to see and do
Visit Saguenay and go sea kayaking.
Hike Nova Scotia (sadly I was too early for this but will go back to do what looks to be some stunning hikes.
Visit Prince Edward Island
---
My Fave Photo From Canada
I got to Calgary about 8:30 pm on a Sunday evening. I walked to my hostel (which was dodgy AF) only to find out that inner city Calgary is dead on the weekends and I couldn't get any dinner. I was tired and hungry and ended up having a bag of chips for dinner. Then there was a very ugly incident at the hostel during the night which involved the police. By the time I got home from the police station the next afternoon I had to run to catch the bus to pick up my hire car. I had only gone to Calgary to be close enough to get to Head Smashed In Buffalo Jump but I didn't expect my stay in Calgary to be such a horrible experience.
I got to the car hire place and the young guy at the rental desk must have taken one look at me and felt my pain. I had hired the cheapest little car I could and he gave me a brand new BMW X5 for the same price. He came out to the car park with me, synced my phone so I could have my Spotify on and called a friend to get me a discounted rate at a close by hotel for 2 nights. Like $55 per night discounted! Neil – I still remember you.
I got up the next morning and drove down to HSIBJ with my nav on, my music playing and my mental health in a much better place. When I arrived right on opening I was the only one there and Mr Littleleaf, one of the Blackfoot elders took me under his wing and spent 3 hours with me at the site. He told me personal stories, walked me through the jump and the amazing museum, sat and had coffee with me and just talked to me. What a gentleman. This photo was a tee pee that they had put up for a school trip a few days prior and it was one of those photos that I thought would be nothing but I ended up loving. I sat with Mr Littleleaf listening to stories that were passed town for generations before getting back into my comfortable car for the drive back to Calgary to my safe and secure hotel. What started as a horrific few days ended up being some of the best two days I had in Canada.
Generally people are good – sometimes GREAT!