The Best Beaches In Sydney That Aren't Bondi
Sydney's most famous beach Bondi Beach, isn't necessarily its nicest beach. With a coastline of over 250 kilometres (150 miles) Sydney is a true aquatic playground. From beaches that are in the middle of the city, to unspoiled beaches surrounded by natural bush, there is always a beach that will suit your style in Sydney.
Sydney's Northern Suburbs Beaches
Almost everyone has heard of Manly Beach. It's probably the second most talked about beach in Sydney after Bondi Beach. Manly is close to the city and easily accessible by both buses and ferries, however if you head much further out the peninsular of Sydney's northern beaches, you can find many stunning beaches that are often way less visited than Manly Beach.
Palm Beach – Barrenjoey
If you head north from the city, about an hours drive from central Sydney you will get to Barrenjoey. From the carpark, you can walk up the beach inner side of the headland and climb the steps up to Barrenjoey lighthouse. From there you can see south to Palm Beach and then the next cove of Whale Beach both of which are beautiful beaches. So beautiful in fact that the filming for the "Summer Bay" scenes for Home and Away takes place here.
Like most of the Sydney beaches that are exposed to the Pacific Ocean, it is best to swim in the area marked by the life savers. If you would like a much flatter beach for smaller children, there is Barrenjoey beach on the opposite side of the peninsular.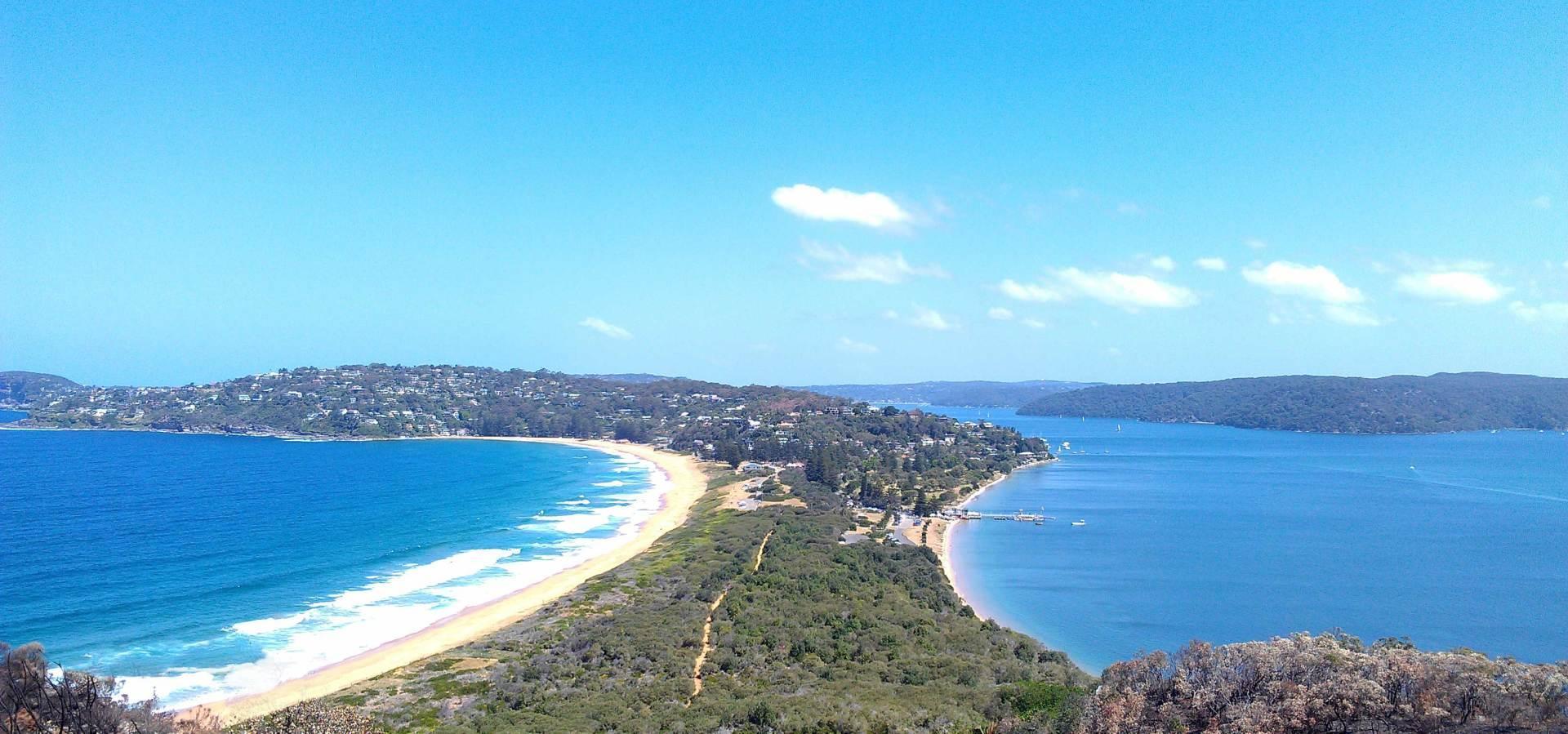 ---
Whale Beach – Northern Suburbs Sydney
Whale Beach is the next cove south after Palm Beach and because of its shape can be much calmer for swimming. If you head to the southern point of the cove, it is usually very calm and great for swimming. There is also a small seating area with an electric BBQ. Whale Beach location on Google Maps. You might also recognise Whale Beach as "Summer Bay" as a lot of Home and Away beach scenes are filmed here.
---
Avalon Beach
Avalon is a lovely little community about 50 minutes north of the Sydney CBD. There are a few little local beaches on the inland side of Avalon suburb and of course the main beach close to the village. Avalon is a popular spot and you will find cafe's, parks and public spaces all within a close proximity.
If you would prefer a calmer beach, try Clareville or Paradise Beach on the inland side of Avalon suburb. Both are lovely little spots, however parking can be a challenge as they are in the middle of the suburb, so parking is at a premium.
Accommodation Around Avalon in Sydney's Northern Beaches
---
Sydney's Bush Beaches
Flint And Steel Beach
This does require a bush walk through Ku-Ring-Gai headland but it's so nice for lunch and a swim. This beach is one of a few in Ku-Ring-Gai Chase National Park. This park is about an hours drive north of Sydney CBD and isn't easily accessible by public transport. You will need a car. There are more than a few great walks out here and most of the beaches are calm water coves. You could also try Hungry Beach or Whitehorse Beach very close to Flint and Steel Beach.
---
Wattamolla Beach
Wattamolla Beach is in the Royal National Park on Sydneys southern most boundary. Its just over an hour's drive from the CBD (pending traffic) and is a lovely calm beach on a small inlet from the Pacific Ocean. There is a really cool waterfall right near the beach to your left of the public toilets at the car park. You may have to wade across the creek but its not usually deep and of course please take care doing this.
---
Garie Beach
Also in Royal National Park, Garie Beach is a lovely stretch of sand facing the Pacific. It is not as protected as Wattamolla, but it is a gorgeous beach and there is usually a surf lifesaving club on duty. There is a nice picnic area and a largish carpark. Garie Beach can be popular with fisherman so please ensure you stay away from their lines. There are multiple other beaches along this stretch of Royal National Park which you could easily find via Google Maps.
Accommodation Around Royal National Park Cronulla
---
My Personal Favourite Beaches In Sydney
I can't possibly put these in order – it's just too hard, however these 3 are my personal favourite beaches in Sydney.
---
Malabar Beach
On the southern side of the headland of Maroubra lies this gorgeous little protected beach. It is a little rocky but its so calm and a great place for a snorkel. I love the fact that its perfect for snorkelling, sunbaking and swimming. It can get busy and parking during the summer can be a challenge, but if you just jump on the 396 bus opposite the Museum of Sydney to Maroubra (get off at the Surf Lifesaving club) it's about a 15 min walk across the headland which is a nice walk anyway.
---
Murray Rose Pool
Murray Rose Pool is at Double Bay (a swanky Sydney Suburb) which means you are swimming in Sydney Harbour! How cool is that! Murray Rose was a famous Australian Swimmer so the swimming enclosure at Double Bay is named for him however it is also referred to as Redleaf Pool. This one isn't one you should even attempt to drive too. Parking is a nightmare along this stretch but it would only be about $12 from the city in an Uber or you could walk up to William Street and catch the 325 bus getting off at New South Head Road. The best way to get there however is via the Ferry. The Watsons Bay Ferry stops here, as does the Rose Bay Ferry. Get on at Circular Quay and after getting off at Double Bay, walk over to the pool. It is a very cool swimming enclosure however the beach isn't massive, however because its so hard to park, I've never been and not been able to get a spot for my towel.
---
Dee Why Beach and Ocean Pool
Dee Why is lovely. The beach is huge and should you want to get away from the crowds, you can just walk north and find a stretch of sand to lay down your towel. There are many cafes and restaurants that line Dee Why Beach so you can easily spend a few hours on the beach and then get some lunch and a drink.
This beach is a surf beach so you need to be a confident swimmer to move away from the surf lifesaving zone which I would never recommend if you aren't a very experienced ocean swimmer.
As you stand on the esplanade and look out at the ocean, to your right is the Ocean Pool. This is one of my favourite ocean pools in Sydney. Early morning sees the locals doing their laps and mid day sees families dunking the kids.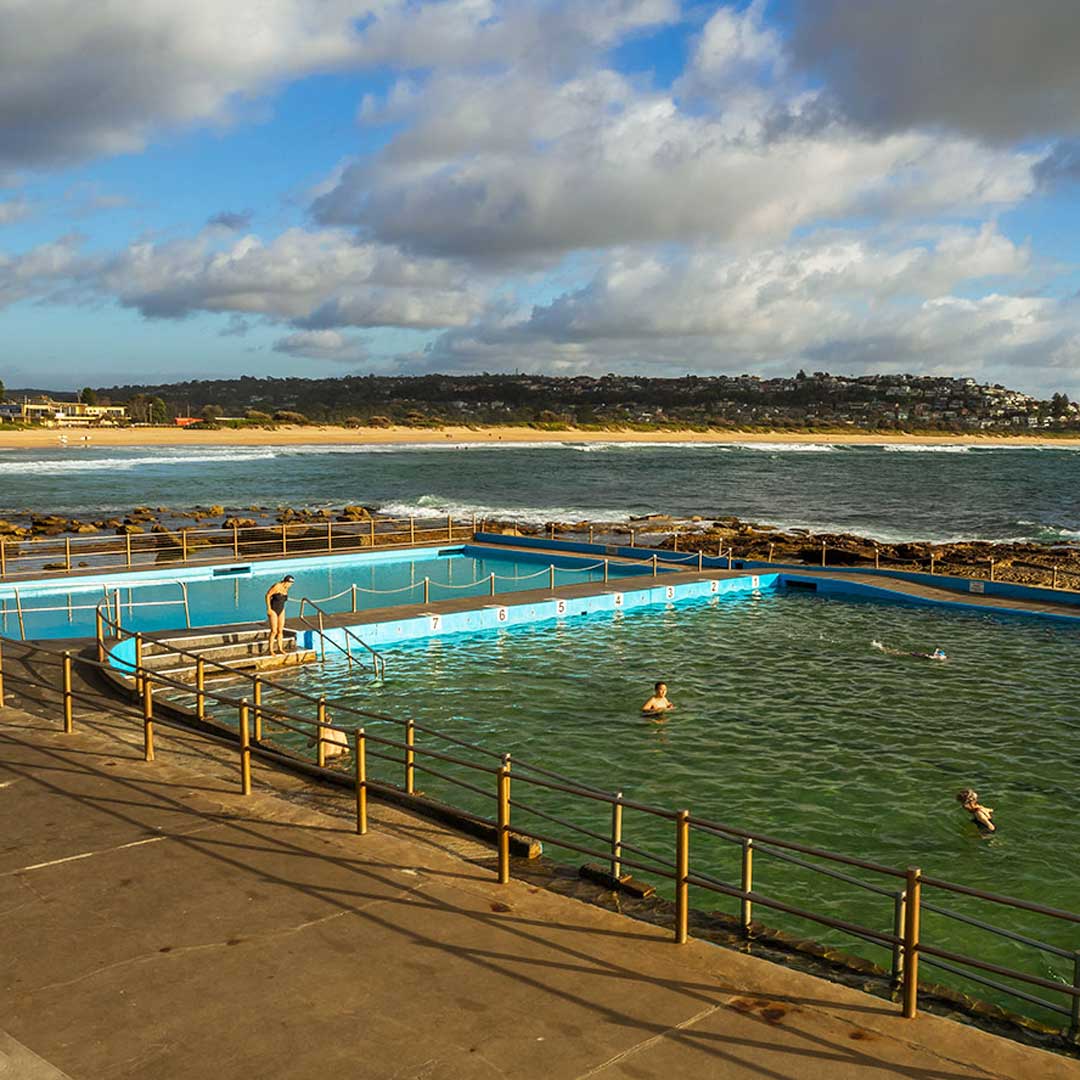 ---
Ocean Pool at Bronte Beach
One of the nicest ocean pools you could ever swim in, the Ocean Pool at Bronte Beach is also in a fantastic location. The Bondi to Bronte Walk is very popular hike that takes you along the coast from world famous Bondi Beach through to Bronte. Once you get there, put on your togs (that's what Queenslanders call swimming costumes) and take a dip in the Bronte Ocean Pool. There is nothing like being in the pool when the waves are crashing in so don't think that the weather has to be amazing for this experience. Stay safe in the pool and experience the wild ocean that Sydney is known for. Don't do it in a storm though!
Accommodation Around Bronte Beach (Close to Bondi)
---
If you never get away from Bondi Beach, you won't be sorry however I hope this list of amazing beaches in Sydney will encourage you to get out and explore the many many beaches located in Sydney shire.
---