My Top 10 Places For Solo Travel Series – Australia
Solo travel for women has become more and more accessible and affordable over the last decade, but especially the last 5 years. You now see some of the larger group tour companies offering affordable single upgrades, or no extra charge at all for solo travelers. Whether you are after a quick month away or a longer stay to be more immersive in a particular destination, traveling alone in a lot of countries, regions and cities is much easier and safer today.
As a quick suggestion to start, if you aren't super confident about your ability to feel comfortable and safe on your own, consider opting for a small group tour or start doing some solo trips in your own region or country. Being comfortable is key to enjoying your trip and making the most of it.
Traveling solo is also something that gets easier as you do it AND you get better at instantly assessing a situation that might not have the best outcome. I honestly feel that now I know almost instantly when I'm either concerned about my safety or simply concerned that I won't enjoy a particular adventure. Traveling as a single woman (yes I am married but I'm meaning traveling on my own with the single woman statement) is so much fun, but a lack of confidence can mean you make decisions that result in you spending money you don't necessarily have to. Experience allows you to say no with no regrets and that is as important as saying yes when you travel. Spending money you don't need to spend because you are nervous to do something on your own can really break the bank and limit your trip. Paying for a flight because you are too scared to take the bus might be the best safety decision you make, but if you do that 10 times in 6 months that's probably that same amount of money that would give you another month or two on the road. It is 1000% worth it if it is necessary however only experience will allow you to make those decisions based on facts and not fear.
---
Traveling In Australia
Yes I'm going to start with my home country as one of the best places to travel if you are a woman traveling solo. Before I start I must tell you though that Australia is not cheap. Not even affordable at times. If you have traveled in the US or Canada you will find everything expensive in Australia. The key to traveling in Australia however is to know when it is worth paying for a better room to offset food costs for example.
Pros for traveling Australia as a single woman:
If you are an English speaker, of course booking flights, accommodation and tours will be very easy. If you are Chinese or Japanese there are services that cater to Chinese and Japanese speaking tourists for most of the well known destinations.
Most travel services can be booked instantly online in Australia. Hostels, hotels, motels, tours, day trips & transportation are all easily booked online.That will enable you to compare costs quickly and easily.
Australia have great interstate transport options. Flights, trains and buses are all readily available, however you should be aware that trains in particular are available to and from cities and larger regional areas only. Our trains and buses are incredibly safe and any disruptive behavior will not be tolerated.
Australia has some good cheap flights however they won't be at convenient times to maximise your days. Often our cheap flights are in the middle of the day as a lot of our business travel is early morning and evenings. This means the airlines will often offer cheaper flights at 11:30 in the morning for example. I love these time frames but if you only have 3 weeks and you chew up 4 days with middle of the day flights that might not be as attractive to you. JetStar and Virgin are our low cost airlines. As a single traveler, you can often get one off fares easily because the airlines are just trying to sell last minute seats. There is also the added advantage of not having to pay for seat choice. When you are on your own it doesn't matter where you sit.
We have a well worn backpacker path from Sydney to Cairns that features some of Australia's best destinations. You don't have to do it as a backpacker, however you can find services and tours that will get you to more unique and off the well worn path experiences. Stray Australia has a hop on hop off Sydney to Cairns pass for $1285.00 (AUD). I know that doesn't sound cheap but there are a number of experiences included and just the train from Sydney to Cairns could set you back $300-$400! This is what is included below and I have to tell you that I know many Australian's who haven't done the Blue Pools at Yamba, or visited Magnetic Island or the Hunter Valley. The reason I mention this trip is that it isn't just a hit the big spots type of thing AND as it's hop-on=hop-off you don't have to spend the time with any partying backpackers on the trip. You can come and go as you please. They also have a Brisbane to Cairns option for $685 AUD

All transport including bus, train, ferry
Fun, local Stray guide
Wine tasting in the Hunter Valley
Visit to koala hospital
Canoeing experience at River Retreat
Angourie Blue Pools, Yamba
Byron Bay orientation drive
Carlo Sand Blow Walk, Rainbow Beach
Guided Walks, Magnetic Island
Airlie Orientation and guided rainforest walk

You can almost always find good weather in Australia. Yes we do get hot in the summer so you probably wouldn't book a walking trip around Uluru in February, however Melbourne or Adelaide can be amazing weather at that time. Beware however – Adelaide in particular can have stinking hot summer days. South doesn't always mean cooler for Australia. Melbourne can have 4 seasons in one day however as a rule of thumb, if you stay between Melbourne and the Sunshine Coast in Summer you should get better weather than anything north of Hervey Bay for example.
While motel rooms are generally not affordable as a single traveler in Australia, last minute prices can be great. If you aren't tied down to a set schedule, check out the last minute deals for specials. I usually use booking.com simply because the price you see is the total amount of your stay which just makes it easier for me. The larger booking websites do have different properties too. I've found booking.com to have lots more options in the budget range, however Agoda seems to have a lot of hostels.
We have a massive amount of hostels so if you are happy to bunk in with everyone else, you can get some great bed prices for hostels in Australia. Almost every town has at least one and if you are visiting a smaller town (less than 3000 people) check out the hotels on Google maps and call them. I have stayed in local hotels for as little at $40 a night in the last 6 months (2020). Some of them have communal bathrooms but I don't care about that stuff as long as its clean.
To get on a day tour last minute will be easier being a solo traveler, however it will probably require a phone call. A lot of the booking engines have a 2 person minimum to book, but as a single traveler if you call the provider they can often squeeze you in.
The longer small group tours such as those from Intrepid or G Adventures will often have single spots available for solo travelers. Trying to get on a last minute tour if there is 3 of you is often a challenge, however when you are only 1 person you have a much better chance of getting on a heavily discounted last minute trip.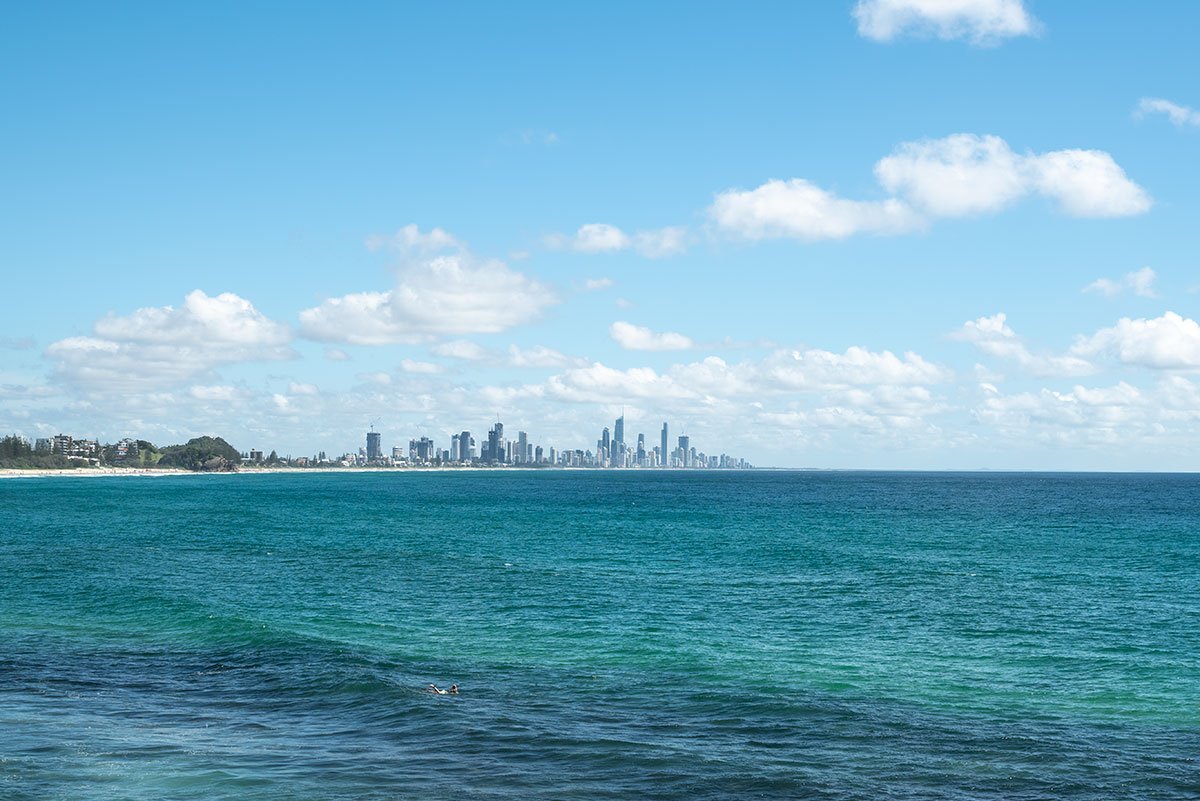 Cons for traveling Australia on your own:
If you are European or from Central or South America, there aren't many language tours that cater for Spanish or Portuguese speakers. I'm just using these two languages as an example and we are seeing more and more pop up every month, however our tours are mostly geared toward English speakers, or some particular Asian languages. We are starting to see some more German tours but you would be well advised to do some thorough research as typically we don't have wide spread services that cater to European or South American languages.
Be very aware about traveling during December and January in Australia. It is a stunning time to be in the country, however it is our domestic summer school holidays during that period and everything is more expensive and heavily booked. If you could do November that would be ideal. The weather will be great and traditionally accommodation options are more affordable and much more readily available. It's hard to get affordable accommodation as a single person outside of hostels, however it is almost impossible in peak seasons.
Australia is HUGE! Everything takes time to get to. For example to get a train from Sydney to Cairns will take you 2 days. Sure about 10 hours of that is connection time but it is still a 2-3 day journey. I would seriously consider condensing your trip into one coast or region if you have limited time.
Australia has some good cheap flights however during any period where there are school holidays (4 times a year in Australia) or public holidays (Easter, long weekends etc) they will be expensive and/or booked out. I've heard of people getting flights from Brisbane to Perth for $249 but I have never paid less than around $700 one way! Flights are not cheap usually however Brisbane to Perth is over 4300 km so if you put that in perspective, they aren't terrible. Be aware though that the cheap flights traditionally don't have baggage included and our airlines are very strict with carry on. If you have to pay for a bag at the airport it could be more than your flight cost. Most of our airlines do allow you to add a bag for a extra cost either at checkout or after you've booked it but once you hit the airport all best are off!
Our most popular icons and destinations will be busy at most times of the year. People that come to Australia try to pack as much in as they can because it is so expensive to get here. You will probably do the same thing so you should be aware that most day tours or destinations will be busy.
Unlike so many Asian destinations that cater for solo travelers, Australia doesn't tend to do that. You will find yourself having to spend more nights that you would like in hostels to maximise your money and typically, Australian hostels aren't always wonderful. There are some great ones out there for sure, however it is very hard to rent in Australia if you aren't a citizen so lots of working backpackers live in the hostels. Nothing against them, I've done that also, however once people have income, typically they are more likely to spend it, which turns into a bit more partying than you might like as an over 40 female traveler. Check out more affordable motels on Booking.com. You can sort by price, location and possibly find something that suits you more than a hostel if that is what you prefer.
It pays to be very aware of our seasons to get the best from your trip to Australia. While we don't have many places that get snow or are routinely freezing for months on end, it can really ruin your trip if you end up in Alice Springs in March not realising that the hottest Australian summer months are typically February and March. We aren't like Europe where the off peak months before and after our actual summer period get warmer in the lead up and cooler after the fact. The north can get hotter in February and March and once you add in the rain, it can really spoil your trip. As long as you are prepared for it you will be fine, however don't assume that the end of summer will be cooler. It probably won't.
Our internet services aren't cheap or fantastic. They aren't terrible but WiFi in cafe's for example is usually rubbish so you will have to splurge on a sim card to get the most affordable internet access.
Hire cars are very expensive in Australia and the insurance even more so. No matter what you do, never take the excess reduction insurance (we call the deductible the "excess" in Australia) without researching it. It is wildly expensive! Check out Rental Cover for a price for the period you want to travel to compare the price first. Insurance is included in rental car costs in Australia but it often leaves you with an excess (or deductible) of $5000 or over. At the counter they will try to sell you the extra cover to reduce this to zero, but the counter options are crazy money compared to what you can get with Rental Cover. Be sure to check that your Rental Cover quote is a zero excess policy though as they do have different options. As an example, I hired a car in Perth last year for a week and it would have been $38/ day for the extra cover ($266 AUD) at the counter and I paid $77 through Rental Cover.
The availability of longer group tours does seem to book out pretty quickly. I guess if people are planning a trip to Australia that is a pretty big commitment so they are less likely to book and cancel tours of any length. Being a solo traveler can give you a lot more luck with joining something last minute but from what I see a lot of our best trips do sell out particularly in the best months.
---
My Recommendations For Australia
I know Australia very well. We spent 5 years traveling around Australia in our mid twenties and have done countless trips all over the country since then. Brad, my husband has family in Western Australia, we lived in Cairns for 12 years before moving to the Gold Coast and I also have friends and family all over the country. This has enabled us to see so much of the country across 3 decades!
These are my recommendations for visiting Australia, whether you are a solo traveler or a group.
If you have the time and the money Western Australia is amazing. The south coast is beautiful with some stunning beaches and forests and if you search for the South West cost of Australia you will find heaps to see and do. Allow 3 weeks to get the best experience, which includes a few days in Perth.
The coastline above Geraldton all the way up to Broome in WA is really incredible. Ningaloo Reef is some of the best grounds you might ever snorkel. It's not the vibrant colored coral of the Great Barrier Reef but the fish life is amazing. You will need a 4wd to see the best of it but they are available for rent. Britz Campers have 4wd's for hire from Perth as do Red Dirt 4wd Rentals. Red Dirts 4wd's are all automatic and diesel which is important if you aren't experienced. Driving in auto and letting the car do the work for you are low speed is so much easier than driving a manual. Diesel vehicles are also usually way more fuel efficient than petrol which will add up over 5000 kms! I see that Wicked Campers have a Wicked 4×4 category now as well so that gives you some options to start with. Check out my top 10 recommendations for WA, why you should visit Rottnest Island and my all time favorite whale experience which happened right off Dunsborough in WA.
Some of our most well known icons are incredibly busy but that doesn't mean they aren't worth seeing. Don't get so focused on the :"real Australia" that you miss some of our best assets.
Sydney is a must and one of my favorite cities in the world however can be extremely busy. My biggest recommendation is to avoid the city and Bondi for accommodation and head out the "insular peninsular" as the locals call it for more affordable options at Dee Why, Collaroy or Narabeen. These suburbs are beautiful beach locations which are very close to the main access road up and down the northern beaches. This will mean you have quicker access into the city to link up with tours or for sightseeing and not be paying the top city accommodation prices. The buses run often and while it is more time to get in and out of the city is a very nice ride. Wait until you go over The Spit bridge on the way out. It's about 20 mins out on the bus and you come around a bend and down to the bridge with the most beautiful outlook over the marina and waterways. It's gorgeous.
Great Ocean Road in Victoria is amazing and really worth seeing. To make the most of it I would take a tour though. You can be super relaxed, see everything without being concerned about crashing the car and not have to worry about the traffic in and out of Melbourne. I've done the Viator one I've linked to and had a great day.
If you are a hiker like me, The Blue Mountains are amazing. I would plan for maybe 3-4 days if you want to do a few hikes, however try to do it mid week. The Blue Mountains gets a lot of weekend traffic from Sydney so mid week is cheaper and with way less people. If you do only have one day and want to get your hiking boots on, this day trip from Sydney has got some great reviews. These websites: https://www.bluemts.com.au/, https://www.visitnsw.com/destinations/blue-mountains or https://www.visitbluemountains.com.au/ will show you what is available in each season.
If you would like to spend some time beaching, the

Gold Coast

is worth a stop. We have so many amazing beaches in Australia but I would consider the Gold Coast to be the best collection of beaches in one 100km strip. Burleigh beach is at the end of a smaller bay and is a great place to relax. Coffee is just a few steps off the sand which is amazeballs in my book. Surfers Paradise is not my scene but it is a great place to lay on the beach and people watch. You will see someone do something extremely stupid over the course of a day (or even a few hours) and someone is always being rescued off Surfers. The swell doesn't look that big until you get out into it so anywhere on the Gold Coast please be aware that there are always some serious rips. This link will help you to see and understand rips. PLEASE don't swim anywhere you are supremely confident. Swell can make you very hard to see from the beach so be especially careful in area's where there is surf or swell. We have way more than parties and beaches on the Gold Coast. Destination Gold Coast will assist you in finding out everything there is to do on the Gold Coast.
Fraser Island is a must but unless you are an accomplished 4×4 driver, a tour is essential. This 2 night, 3 day trip stays at Kingfisher Resort so very comfortable but also allows you to see everything you need to. This would be used by more upmarket or older travelers as it isn't camping like so many Fraser Island tours. It also goes from Hervey Bay and not Brisbane or Skip Point. Klook is often a great source of discounted tours. They have a list of options available for Fraser Island. Just beware however that the cheaper tours are mostly camping, and while I love that style of travel it does usually mean younger people.
Cairns and The Great Barrier Reef is usually as far north as most people go on the east coast and you can read my run down on the Great Barrier Reef to give yourself some more info on what tour operator to use.

The Daintree is worth visiting,
the outer reef is a must do,
the tablelands is a nice road trip for smaller towns and the waterfall run (you might even see a platypus at the viewing platform at Yungaburra if you are lucky),
Port Douglas is a great place for a few days RnR,
however: Cairns isn't known for it's beaches. It does have a few nice beaches like Trinity Beach and Palm Cove but they aren't wonderful compared to the rest of Australia. Summer sees marine stingers arrive which can mean you have to swim in stinger suits and Cairns is far enough north to be very tidal. This means you need to check there is actually going to be water when you want to swim!

Uluru, Kata Tjuta and Kings Canyon are the highlights of central Australia. While you can do overnight tours from Alice Springs, it would be more time effective to stay at Uluru for at least one night and then Kings Canyon for another. Options include: Kings Canyon Resort, Kings Canyon Station for Kings Canyon or Sails In The Desert (being Top of the range) or Lost Camel Hotel (more affordable but still at least $350 per night) for Uluru. I have done this great 3 day tour from Alice Springs which was way more affordable than doing it via hire car and accommodation myself. It is a camping tour however while you are in tents you have a camp bed. You aren't sleeping on the ground.
---
Why you should visit Australia as a solo woman
Honestly I could go on for days on what to see in Australia but if you are considering it I'm assuming you've already started researching it.
Overall Australia is easy to travel for anyone but particularly for solo travellers. Be sure to make sure you know our emergency number is 000 and not 911 like the US and use your usual travel head to assess risk on any activity.
---