The Best Hotels and Accommodation in Tortuguero for any budget
Costa Rica is making its way to becoming one of the top holiday destinations in the world, and it truly deserves the spot. The country that is blessed by mother nature; a Caribbean and a Pacific coastline, rainforests, cloud forests and even volcanoes, Costa Rica is one of the most beautiful and diverse places on earth. In Costa Rica's Limon province, Tortuguero is both a town and a national park. Tortuguero lies on the edge the rainforest and overlooks the Caribbean Coast, and is a part of the Tortuguero National Park. With sweeping views of the shore from its beaches, Tortuguero is a destination that truly deserves attention.
Please be aware that a few of these hotels or lodges are not in the little town of Tortuguero. This isn't a challenge at all as the main reason you go to Tortuguero is to do the wildlife tours which the lodges on the river all offer straight off their jetty. They will be able to organise a transfer for you to and from the jetty in town.
If you're headed to Tortuguero, it's only fair you stay in the top hotels there. So, take a peek at this list that introduces you to the ten best hotels in Tortuguero, Costa Rica.
Hotel Room Photos
As usual I try to show photos of the actual rooms you will be staying in. I really hate it myself when I book something because the pool looks amazing and then the room is awful. This way you know what you are up for before you check the prices.
Budget Hotels In Tortuguero
These hotels and hostels range between $50 and $90 per night (AUD) and all have good reviews and ratings on Booking.com
Unless I've specified, prices are for a double room.
Cabinas Tortuguero
Cabinas Tortuguero gives guests a simple but elegant stay. Located just three minutes from the beach and a 20 minutes' drive from the nearest airport, Cabinas Tortuguero is easily accessible through the airport shuttle. Cabinas Tortuguero is surprisingly affordable, but doesn't compromise on comfort; guests can enjoy rooms equipped with all basic amenities and can choose between fully-functional private or shared bathrooms.
Cabinas Tortuguero has a shared open space, where an extensive garden is pockmarked by hammocks. The property is quite close to nearby restaurants and bars, and is a prime spot for various tourist activities including hiking, seasonal tours, canopy tours, kayaking and seasonal turtle releases. Cabinas Tortuguero is right in the centre of town so handy to the jetty and the cafes and restaurants.
Average Prices $75 AUD per night for a room with a private bathroom. If you are happy with a shared bathroom you will pay around $50 per night.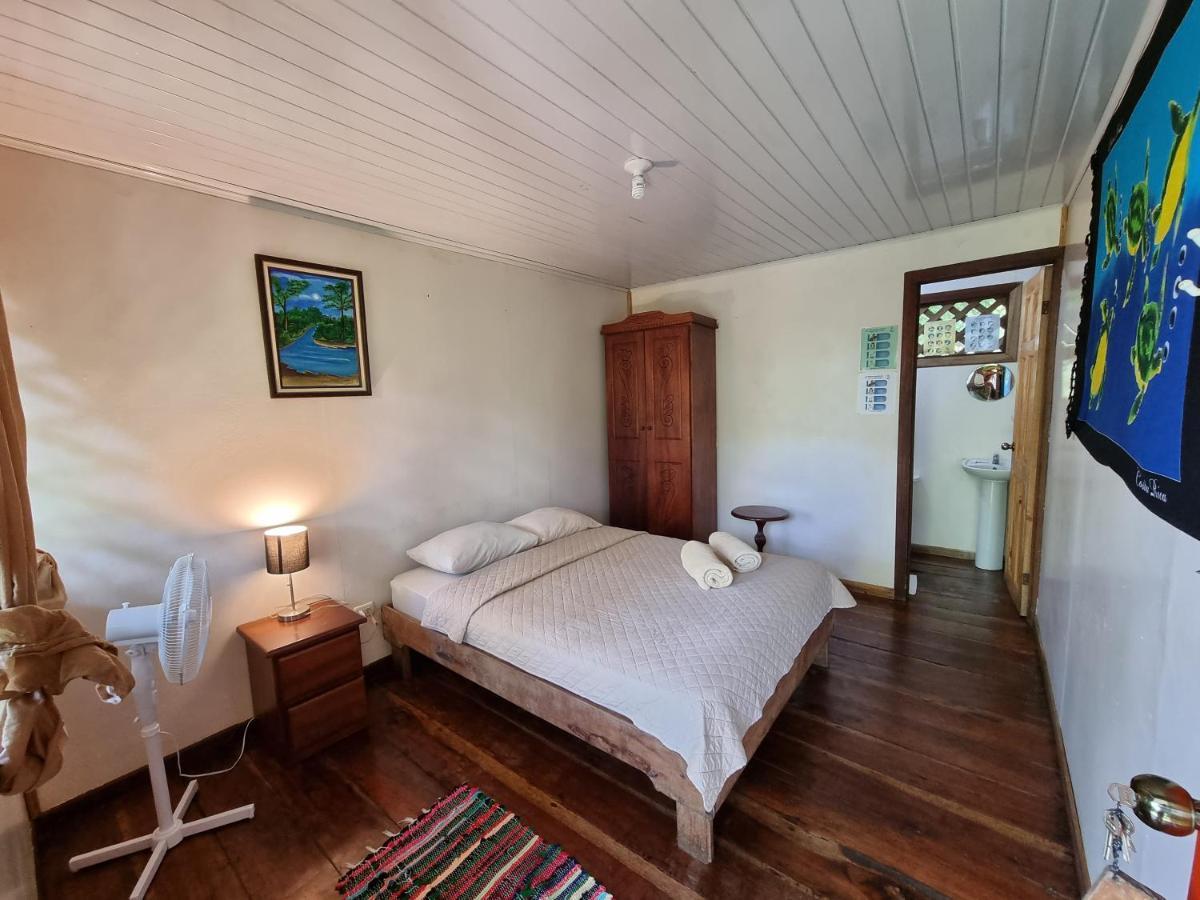 Los Amigos Jungle Hotel
Los Amigos Jungle Hotel is located on the ocean side of Tortuguero town. Just a stone's throw from the main beach, Los Amigos Jungle Hotel is a great place to stay. The rooms are either attached to a patio or open up to a terrace; all rooms are furnished with cosy furniture and have a private bathroom.
Los Amigos Jungle Hotel offers a shared kitchen, where guests can cook their own food, but it also offers a continental and American breakfast. Those staying at Los Amigos Jungle Hotel couldn't be any luckier as a swimming pool is available for guests, which is rare in a budget hotel in Tortuguero. The hotel is bright and colourful and reflects the surrounding area perfectly.
Average Prices $65 AUD per night (breakfast is available for $12/head).
Hotel El Icaco
Hotel El Icaco is located in the Tortuguero National Park, situated on one of its beaches. The Hotel El Icaco is a colourful and environment friendly experience; instead of relying on contemporary decorations, the hotel decorates its interior with nature-friendly and comfortable accents, to make the experience much more authentic. Hotel El Icaco's rooms are all equipped with basic amenities, including a nightstand. All of the rooms have a terrace and a private fully-functional bathroom. The Hotel El Icaco offers open hammocks for guests to use, who love to lounge and relax in them, especially at night. Hotel El Icaco even offers laundry service and luggage storage, so guests don't have to worry about anything. The hotel offers an American breakfast, and prepares its food from the freshest ingredients. It also has its own pool and rooms have Air Conditioning which is unusual in budget focused hotels in this area. Hotel El Icaco organizes tours and excursions including hiking and canal trips.
Average Prices $90 AUD per night for a double room with a private bathroom.
Casa Marbella
Last, but not the least in the budget range, Casa Marbella is yet another hotel offering great value for money. Just 600m from the Tortuguero National Park and 5 minutes' walk from the main beach, Casa Marbella lies in the middle of the Tortuguero town and offers visitors a cosy and relaxing space to unwind. The hotel features triple and quadruple rooms, all of which are equipped with a private bathroom. Some of the rooms come with a terrace which overlooks the canal, and all rooms have fans to keep you cool. The hotel can be reached via airport shuttle, and it even offers airport transfers. For guests who hate fussing over these details, Casa Marbella is a fresh breath of air. The hotel offers continental breakfast, and is conveniently close to a collection of restaurants and bars in towns.
Average Prices $68 AUD per night for a double room with a private bathroom and breakfast included.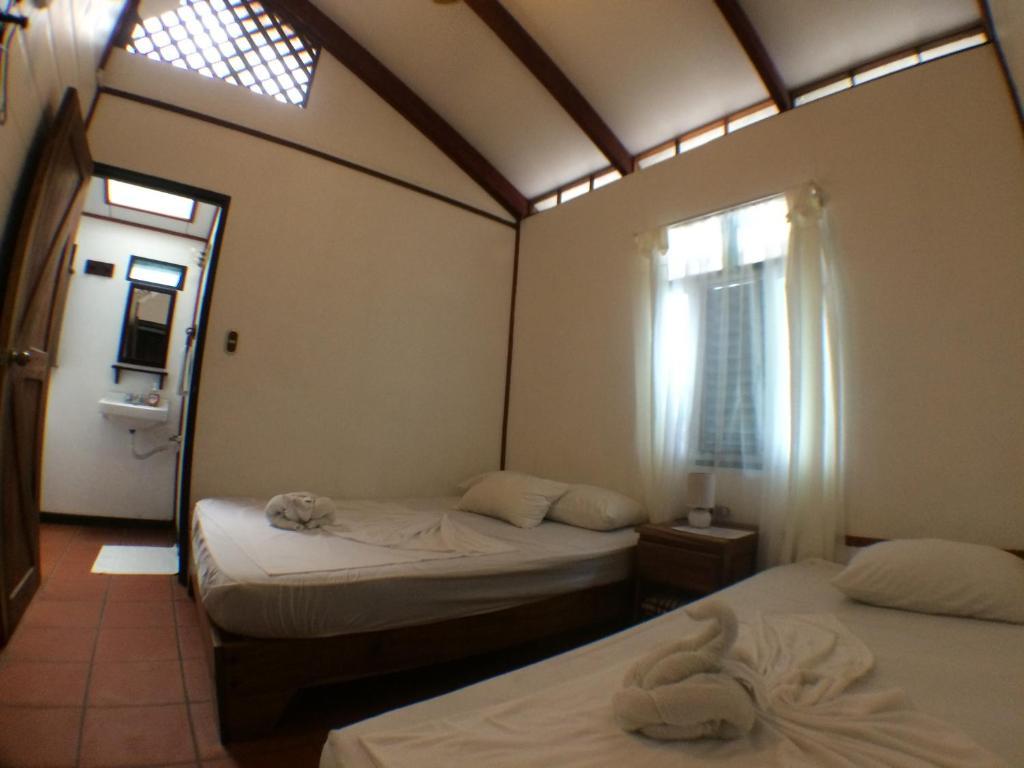 Mid Range Hotels In Tortuguero
These hotels and hostels range between $100 and $200 per night (AUD) and all have good reviews and ratings on Booking.com
Unless I've specified, prices are for a double room.
La Casona de Tortuguero
La Casona de Tortuguero is a cosy hotel that offers guests the chance to feel like they are in the comfort of their home. Accentuating its natural environment and using light tones, La Casona de Tortuguero makes it very difficult to get home sick when you're vacationing in Tortuguero. It is surrounded by the rainforest and is only a minute's walk from the beach, which makes it a prime hotel for tourists. La Casona de Tortuguero's rooms are all furnished and built with wood, featuring tiled floors and a tropical style, and look out into the hotel's garden. A private bathroom is attached to all rooms. The hotel also offers laundry service and a tour desk. Guests can enjoy a continental breakfast for only $9 that has been rated "exceptional" by booking.com reviewers. That's pretty high praise for a breakfast!
Average Prices $100 AUD per night for a double room or twin room with a private bathroom.
Hotel Tortuguero Beachfront
If you're looking for a great quality small hotel as an affordable price you need not look further; Hotel Tortuguero is one of the best options for your stay. The hotel boasts a a calm local vibe; and just when you think it couldn't get any better, you walk out to the beach. The rooms are all decorated in a beach style with soft colours and the odd pop of tropical style. The rooms offer either a sea view or a garden view; but all of them come with a private bathroom fitted with a bath or a shower, and include basic amenities. Hotel Tortuguero offers Continental, American and Buffet breakfast at its on-site restaurant, and guests are always welcome for a cup of fresh coffee. The hotel organizes activities including fishing and hiking, so guests can enjoy Tortuguero in its entirety.
Averaging $130 per night AUD including breakfast in a double room.
La Baula Lodge
If there's one hotel in Tortuguero that truly celebrates nature its the La Baula Lodge. La Baula Lodge is situated near the North Caribbean coast of Tortuguero, is on the river and is only 3 minutes by boat to both Tortuguero National Park and the town centre. The hotel offers simple rooms and facilities, including complimentary WIFI and live music at dinner. The rooms all feature a fan and private bathrooms. La Baula Lodge's restaurant and bar are open at flexible hours to accommodate guests' needs. You'll also find a relaxing swimming pool, Caribbean style food, and a spa and wellness centre
NB: This hotel is not in the town. This is one of the lodges that are situated along the river. If you are interested in doing morning and afternoon wildlife boat trips, this is an ideal place to stay.
Average Prices $190 AUD per night for a double room with a private bathroom.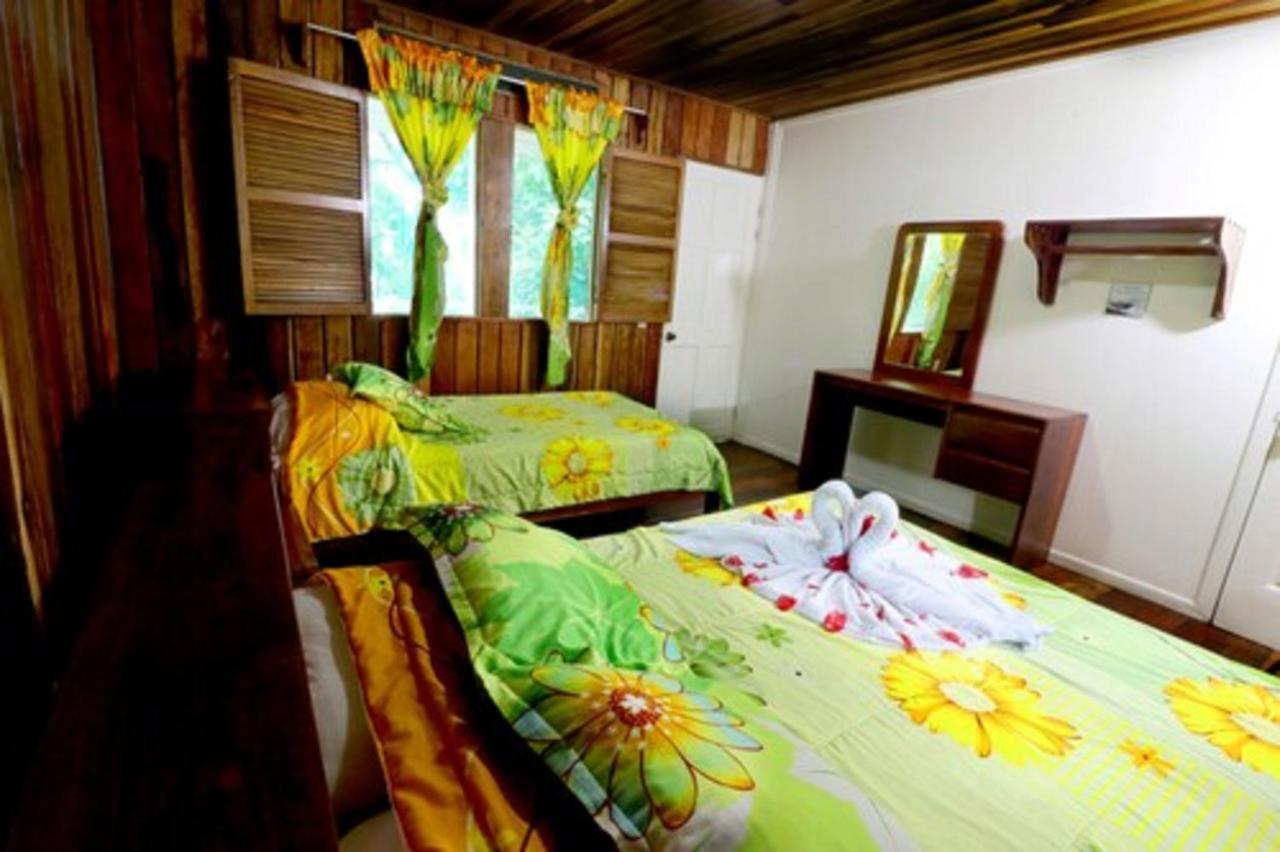 Are you looking to do venture into Tortuguero National Park? Check out this trip below.
3 Day Tortuguero National Park trip from San Jose
Mawamba Lodge
Offering guests one of the most unique experiences, Mawamba Lodge is only accessible via boat or plane because it is situated between the banks of the Caribbean Sea and the Tortuguero canals. The lodge offers spacious deluxe rooms which are furnished with a double bed, a cosy sitting corner and wooden decor. The rooms include a private balcony which overlooks to the gorgeous landscape of dense trees and gushing canals. Each room has a fully-functional private bathroom.
Mawamba Lodge has a gorgeous outdoor pool where guests can soak in (quite literally) the beautiful surroundings. The Mawamba Lodge's inhouse restaurant serves scrumptious meals throughout the day, and the bar makes it an even better location. Mawamba Lodge even arranges tours for kayaking, canoeing, hiking, and boating.
The lodge will arrange transfers from the jetty in Tortuguero town for your arrival and departure.
Average Prices $220 AUD per night for a double room with a private bathroom.
Luxury Hotels In Tortuguero
These hotel rooms range between upward of $200 AUD per night and all have good reviews and ratings on Booking.com
Laguna Lodge
Laguna Lodge is one of the most iconic hotels and lodges in Tortuguero, and is a tourist favourite. Laguna Lodge is built on a narrow strip of land, between Tortuguero's main lagoon/river and the Caribbean Ocean. At Laguna Lodge, guests stay in rooms that rely on simplicity and offer a calming stay. Each room has a comfortable seating area and a good quality private bathroom with a shower. Some of the rooms offer a sweeping view of the forest from private terraces. Laguna Lodge has its own pool, which has plenty of seating. The hotel offers an American or Buffet breakfast, and also have full board options available. This is a great option if you want to get away, relax and just experience the daily wildlife tours on offer The lodge happily arranges sightseeing, bird watching, kayaking, river, and hiking tours, so you won't even have to look for tour companies when you're there.
The lodge will organise transfers from the Tortuguero jetty, however you do need to notify them of arrival times 72 hours prior to your stay.
Average Prices $185 AUD per night for a double room with a private bathroom including breakfast.
$424.00 AUD per night (this is for 2 people so $212/pax) for a double room with full board.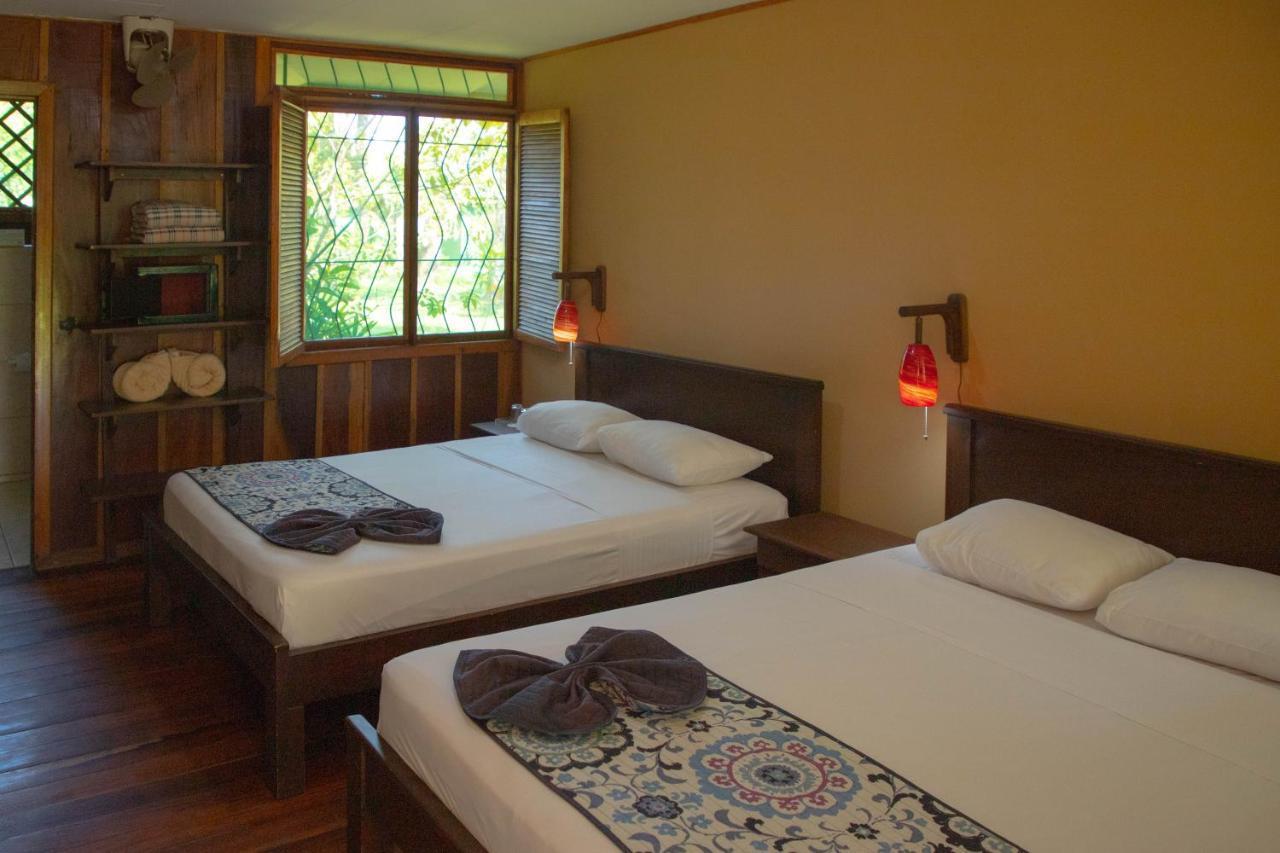 Pachira Lodge
If you're a sucker for style, luxury and elegance, head out to Pachira Lodge, where Tortuguero's simple beauty becomes something even more magical. Pachira Lodge is only a five minutes' sail from the Tortuguero National Park, and offers guests a side of Tortuguero that normally goes unexplored. The hotel spans across 34 acres and is surrounded by the tropical forest, staring out to the sea. The hotel is stunningly luxurious; the rooms, though built and decorated in wood, are furnished, and decorated with flair, and all bedrooms have screened windows and private bathrooms. An inhouse restaurant and bar serves guests with delicious meals and refreshing drinks, while an outdoor pool welcomes them in the heat. The hotel also has sun terraces, so if you're looking to get a tan, you've got that covered. Their pool is shaped like a turtle which is very cool. In summers, the lodges arrange turtle-hatch watching and canopy tours.
The lodge can organise transfer for you from Tortuguero to the lodge, or even bus transfers to and from San Jose for an extra fee.
Average Prices $540 AUD per night for a double room with a private bathroom including full board.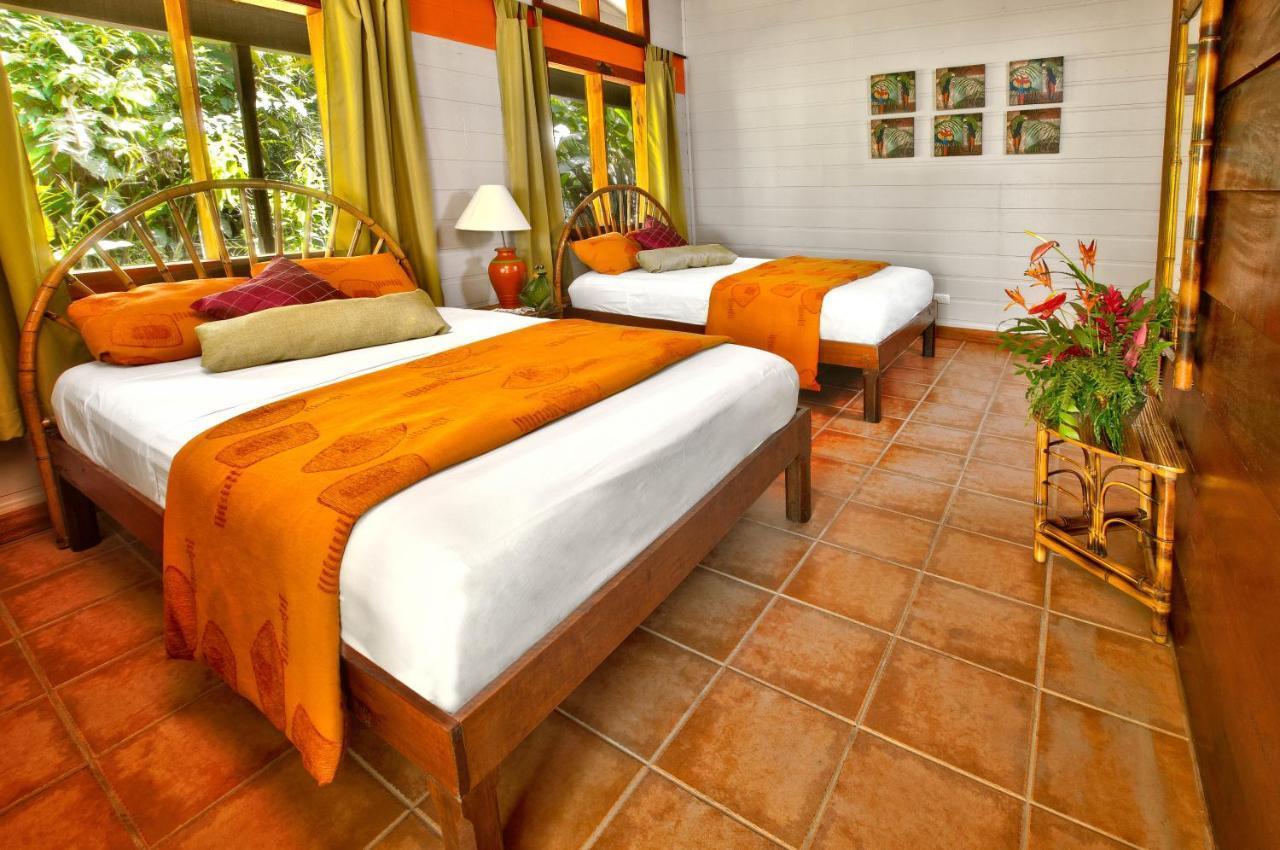 ---
More Multi Day Tours of Tortuguero
These 3 tours below operate from San Jose and include transfers to and from Tortuguero and a few days in this beautiful wildlife viewing location in Costa Rica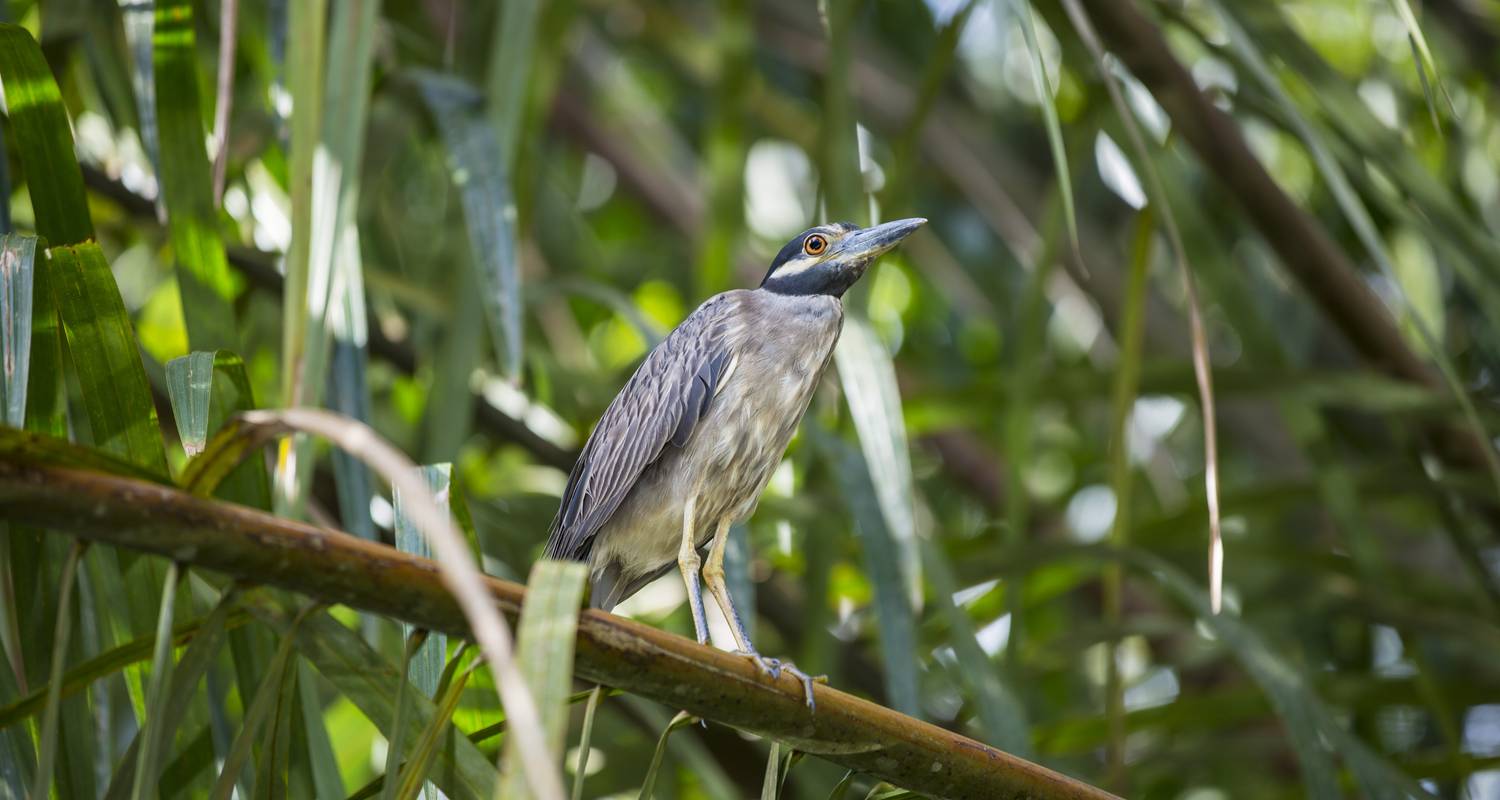 4 Day Independent Costa Rica Adventure
4 Days From San Jose
From $810 AUD this tour runs to and from San Jose and gives you a few days to explore Tortuguero
Tortuguero Jungle Expedition
3 Day Tour
Starting at $505 AUD this short trip from San Jose will give you 2 nights and 2-3 days in Tortuguero
Tortuguero National Park Adventure
3 Days 2 Nights:
$760 AUD from San Jose. This tour takes in some other locations on the way to Tortuguero as well.
Full Tours Of Costa Rica Including Tortuguero
If you would like to include Tortuguero in a full tour of Costa Rica, these trips below include Tortuguero as a destination in their multi day tours.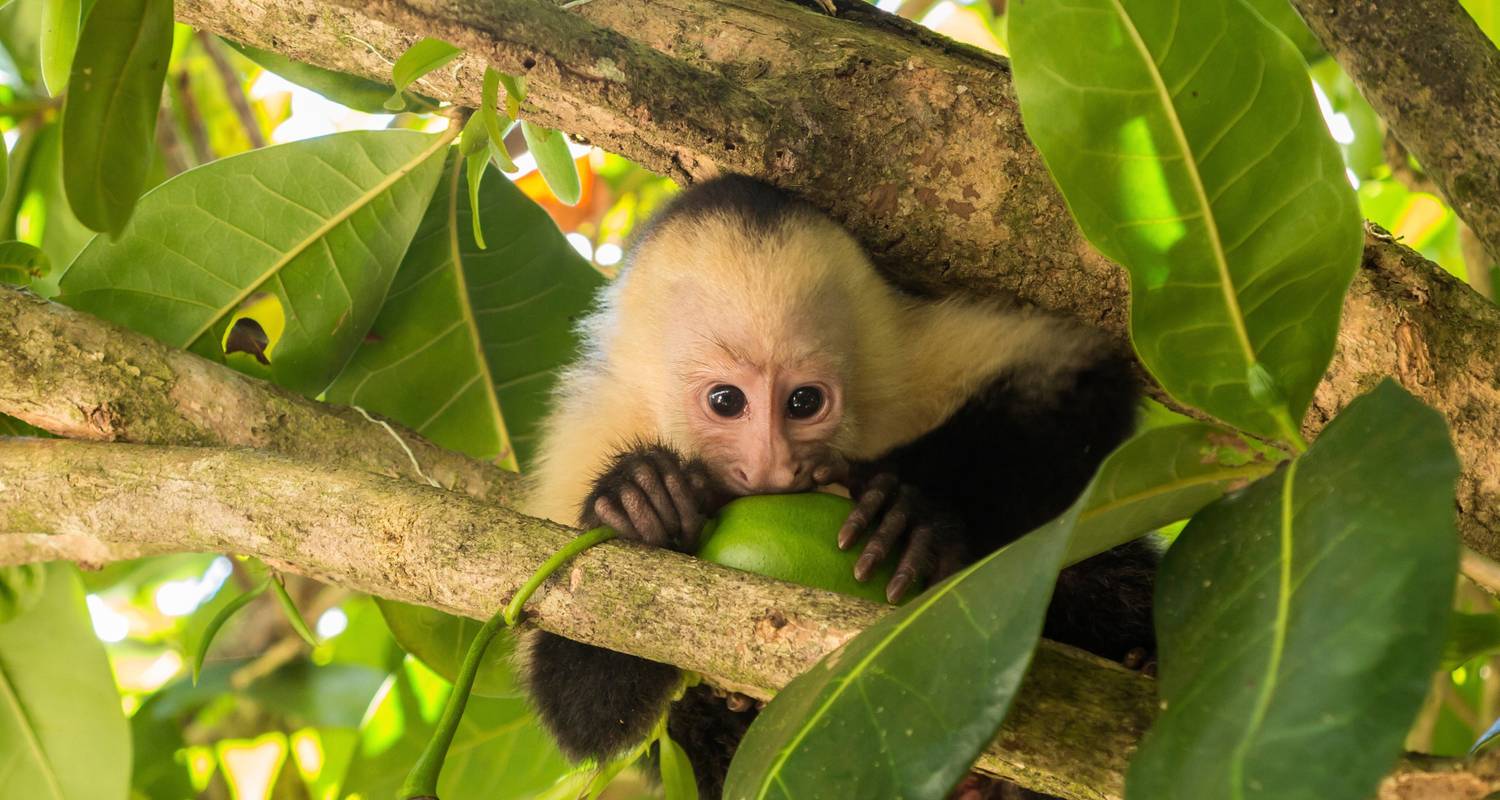 Natural Highlights of Costa Rica
8 Days – La Fortuna, Tortuguero, Monteverde & San Jose
From $4,249 AUD this tour runs to and from San Jose with a good level of accommodation, all breakfasts, 4 lunches and 2 dinners.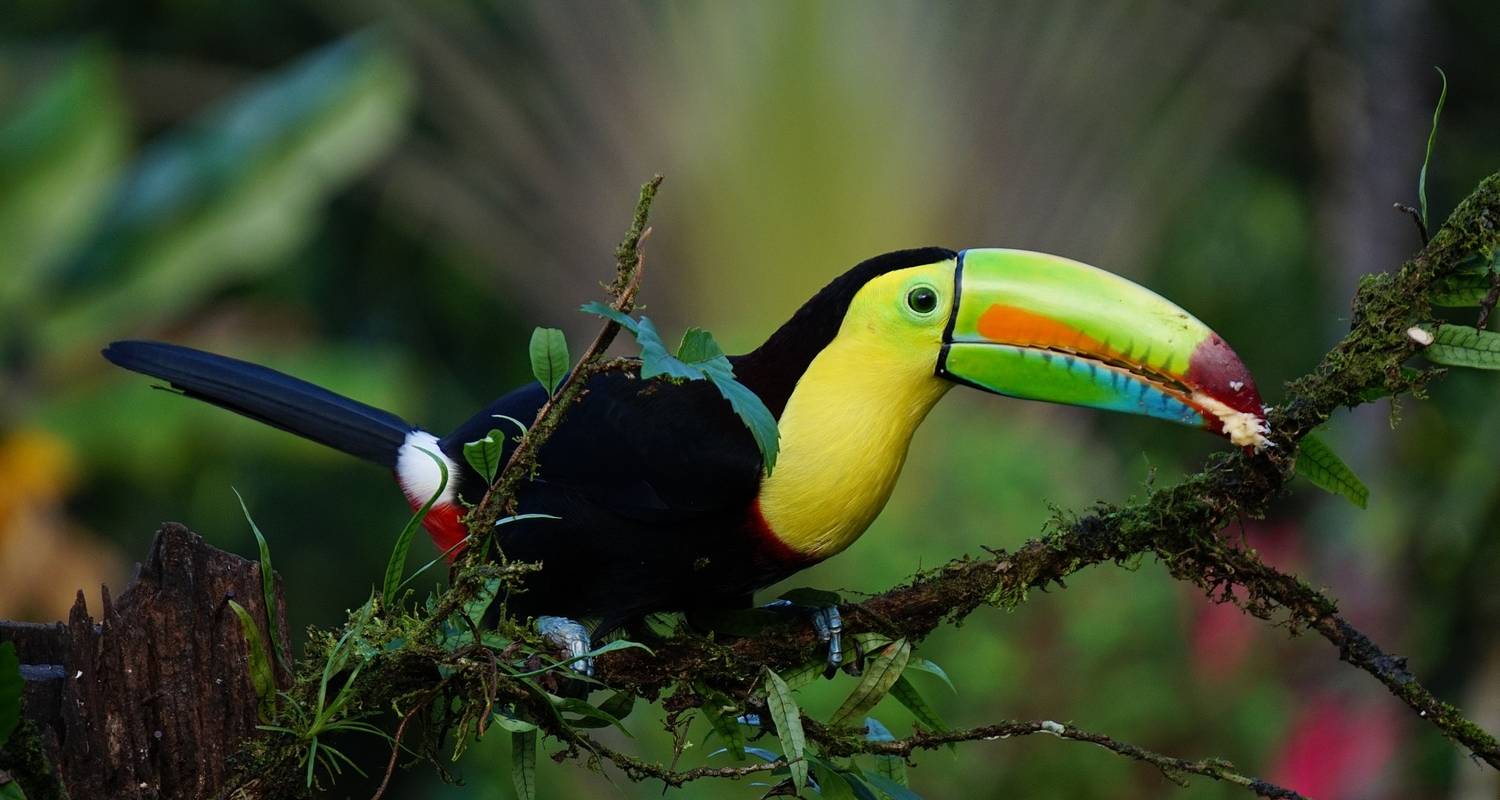 Costa Rica Escape with Tortuguero
10 Day Tour – San Jose, Arenal, Monteverde, Sarchi & Tortuguero
Starting at $1889 AUD this is great value for money for 10 days in Costa Rica. Breakfast daily, 3 lunches, 2 dinners
Costa Rica's Natural Wonders
11 Days- Tortuguero, San Jose, Arenal, Monteverde, Jaco Beach, Manual Antonio NP
$2150 AUD from and to San Jose. This tour takes in most of the locations you might want to visit in Costa Rica. 3 & 4 start hotels. All breakfasts + 3 lunches + 2 dinners
---
Best Tortuguero budget, mid range and luxury accommodation
Tortuguero should be on the list of every visitor to Costa Rica. You've not lived until you've seen a sloth take 15 minutes to move a meter! I saw Toucans, Jesus Lizards, a Sloth and baby, A few Snakes and of course monkeys during my stay in Tortuguero. I would really encourage you to go. The little town is nice and the lodges along the river are a great way to relax if you feel like getting away from it all.