Complete Guide To Visiting The Mountain Gorillas Of Bwindi, Uganda
Bwindi Impenetrable National Park in Uganda is a tropical rain forest that is popular for gorilla trekking. The forest is home to more than half of the global mountain gorillas. A tour to Bwindi will give you a lifetime of memories of your encounter with the mountain gorillas.
About The Mountain Gorillas Of Bwindi Impenetrable Forest
The mountain Gorillas in the Bwindi Impenetrable Forest National Park represent approximately half the number of the gorillas in the world. The mountain gorillas of Uganda live in the mountains with heights ranging between 8000 and 13000 feet. The gorillas are found in rainforests in eastern and central Africa.
The total number of mountain gorillas remaining in the world is estimated to be a little more than 1000. More than half of these gorillas live in the mountains of the Bwindi Impenetrable Forest making it an amazing park to visit and view these wonderful primates.
The mountain gorillas are considered an endangered species. Before 2008, the gorillas were critically endangered. This status changed to endangered in 2008 when the numbers of the mountain gorillas improved due to relentless conservation efforts.
Mountain gorillas have a life expectancy of 35 years with baby gorillas taking up to 8 years to reach adulthood.
How big are the Mountain Gorillas?
Mountain gorillas are the heaviest primates on earth. The male gorillas weigh between 136 to 230 kilograms. The female gorillas weigh on average around 70-75 kg. Baby gorillas are born weighing around 1.8kg and are as dependant as human babies on their mothers.
In amongst the troop you will spend time with you will see all sizes from babies, to juveniles, adult females and of course the huge silverback Gorillas.
Diet Of A Mountain Gorilla
Mountain gorillas are herbivores. They feed on roots, tree barks, wild celery, leaves, and fruits. In the Bwindi impenetrable forest, the gorillas find a lot of food from the rainforest's trees and vegetables. A male gorilla can east as much as 18 kg of food per day. They tent to eat in the early morning, rest over the heat of the day and resume eating again early evening.
The Social life of the Gorilla
Mountain gorillas organize themselves into family groups referred to as bands or troops. A troop is made of approximately 10 – 40 gorillas. Each band has a dominant male that is responsible for protecting the family from enemies. It is also responsible for coordinating the band's activities such as feeding and moving around their territory.
Both males and females are responsible for caring for infants in the family. They carry the infants around, play with them and feed them. Once the offsprings get older, most of them leave the band to join other troops to prevent inbreeding.
Generally, mountain gorillas are calm unless provoked or threatened. When under threat, the male will display his impressive physical power by standing upright, making aggressive charges, throwing things, unleashing a frightening roar, or pounding his chest.
Gorilla Interaction
Mountain gorillas communicate using 16 types of communication calls. When curious, they use short barks. When frightened, the gorillas use hoots, roars, and beat their chests to intimidate rivals.
While the troup I visited was very calm and non plussed, others on our truck spent time with a group that was less habituated and a few of the young males did stand up, look in their direction and beat their chests and roar. While you do have the guards with you and they clearly know what they are doing, that could be really scary.
Reproduction Rate Of Gorillas
The Mountain gorilla's gestation period is about nine months. Females give birth to tiny babies weighing fewer than 2 kilos. From four months to three years, the newborn hangs on their mothers' backs. From the age of three to six years, the young gorillas are amazing to watch due to their charming antics of climbing trees, swinging from branches, and playing with one another. Typically once the juvenile gorilla is able to move around, the entire troop will be involved in its care. While Silverbacks have a fearsom reputation, its not rare for them to tend to the young ones with care.
Gorillas Relationship to humans
Mountain gorillas are closely related to human beings. They have similar genes to humans meaning they can suffer from human illnesses. Exposure to these illnesses can be fatal to the gorillas since they have a weaker immunity to human diseases.
Strict conservation efforts have been put in place to help these primates survive extinction. One of the efforts in curbing the spread of human diseases to the gorillas. The government of Uganda has put strict measures that include wearing facemasks when close to the animals, keeping a distance of more than 10 meters from the primates, and limiting the number of visitors and gorilla habituation.
Gorilla Trekking In Uganda
Gorilla trekking involves hiking/trekking through the thick Bwindi forest to catch a stunning view of what mountain gorilla families look like and the environment they live in. Gorilla trekking involves a group of people hiking through the forests.
Bwindi National Park has gorilla trekking sectors that include Buhoma, Nyundo, Rubugiri, Ruhija, Nkuringo, and Rushaga. Nukuringo and Buhoma are the most visited sectors. You need to look out for the best trekking route and package to have a thrilling experience in Bwindi.
About Gorilla Habituation
Gorilla habituation in Bwindi is an experience of staying with the mountain gorillas for a whole day as they are trained to live and interact with human beings. Most habituation is conducted by the park rangers and national parks staff, however on occassion there is the possiblity of volunteering to be involved in this process.
This experience will allow you to learn more about mountain gorillas. In Bwindi, gorilla habituation occurs in the Rushaga sector. You need to plan early if want to experience gorilla habituation during your tour. You can get more info on this website.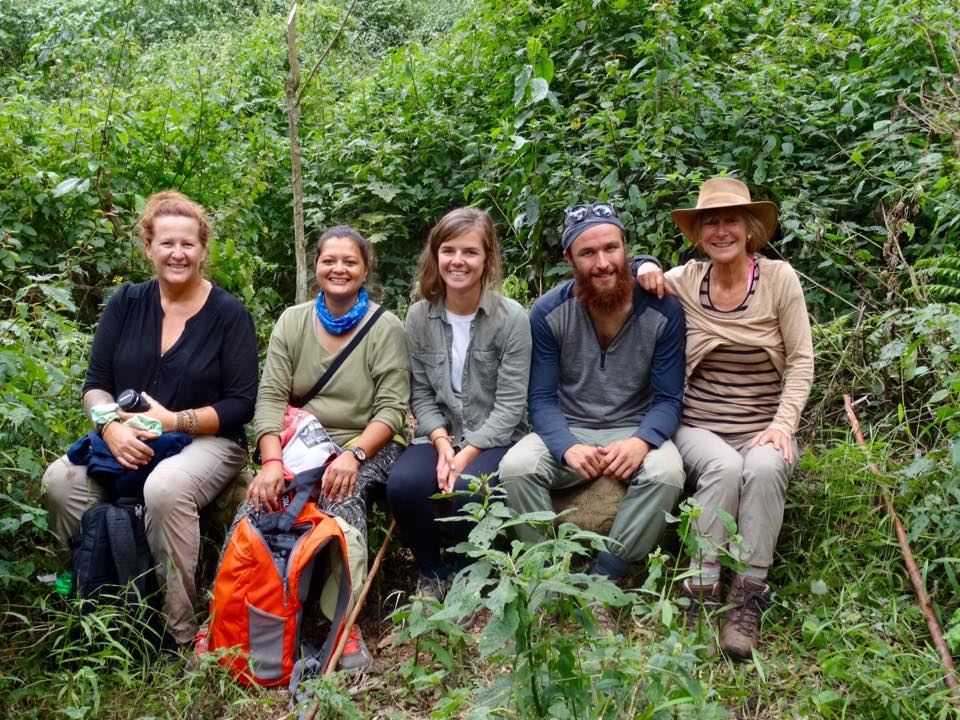 What Is Gorilla Trekking
Gorilla trekking involves hiking/trekking through the thick Bwindi forest to catch a stunning view of what mountain gorilla families look like and the environment they live in. Gorilla trekking involves a group of people hiking through the forests to find your gorilla troupe.
Bwindi National Park has gorilla trekking sectors that include Buhoma, Nyundo, Rubugiri, Ruhija, Nkuringo, and Rushaga. Nukuringo and Buhoma are the most visited sectors. You need to look out for the best trekking route and package to have a thrilling experience in Bwindi.
While the guides will try to accommodate a particular request, usually they have no control over which troops are close by and which are further away. They do send scouts out every morning so if you do have a reason that you don't want to go too far, let them know.
Booking A Gorilla Trek Permit
Permits will be issued to a registered Ugandan Tour company so it is likely that you will have to book a trek tour to secure a permit.
If you can get yourself to Kabale and want to do a Gorilla Trek, it is important that you tell the tour operator that you wish to go from Kabale. There are 4 different sections of Bwindi forest that permits are issued for and you will need to ensure you get the relevant district. If you are wanting to do it from other parts of Uganda, just contact tour operators in that area.
Single Day Gorilla Trekking
Bamboo Eco Tours operate one day gorilla safari's from:
Kabale or
Engabi Tours also do a 1 day trip from Kabale or Kigale. Kigale is in Rwanda but with your East African Visa you don't have to worry about crossing borders. Kigale is a big jump off point for Gorilla trekking but it is almost double the distance from the park that Kabale is.
Doing A Multi Day Tour
A lot of operators include a Gorilla Trek with a multi day tour. There are many options to choose from however I've listed some from Get Your Guide below. If you are nervous about booking direct, either Get Your Guide or Viator are reputable tour agencies that you will have some level of recourse with. They are like booking agents and usually don't pay the operator until you have departed so if you have trouble before your trip they can help you sort it asap. Get Your Guide in particular are actaully also very good if you have trouble after or during your tour.
Multi Day Tours Of Uganda That Include Gorilla Trekking
Can I Do Gorilla Trekking Myself?
Yes you can purchase a permit and arrive at the park on the day or your permit. If you have a car or are staying at one of the lodges close by that is a simple way to do it.
However – Be Aware: You will have to book your permit months in advance and the only way to get a permit outside of being a registered tour operator is to email Uganda Wildlife Association. This may or may not still be an option, however you can use the contact info on this Bwindi page to ask. Don't buy permits anywhere else unless it is part of a tour as there are many shonky permit sellers out there. $700 USD is a lot of money to see disappear and to NOT end up with a permit.
Another consideration is your car. Unless you have a good 4wd that you are traveling in, you will be much better to do a tour (some call them gorilla safaries) than to try and attempt the road yourself. It can be done in a 2wd car but is very weather dependant. Don't attempt it unless you are 100% sure the road is not currently rain damaged. It is clay like and can be very slippery.
Kabale to the Bwindi gate is only 100 km but can take a few hours so if you do manage to secure your own permit, be aware of what time you are expected to the park so you can leave at least 3 hours before.
How to Get to Bwindi National Park
There are two ways to get to the Bwindi Impenetrable National Park. You can get to the park by air or by road. If you are already traveling or plan to be traveling in Uganda, the best place to start your Gorilla trek is Kabale.
Getting there By Road
The journey to the park by road is fascinating due to the amazing sceneries and countryside on the route to Bwindi Impenetrable forest. The journey by road will enable you to have a better understanding and impression of the country making driving the most popular way to get to the park.
The route to the park depends on what you want to view and the time you have. If you're in Kampala or Entebbe, it will roughly take 9-10 hours to drive to the park. If you're in Queen Elizabeth National Park, you will take a 2 to 3-hour drive to reach Bwindi Park. If you're in Lake Mburo National Park you will take a 5 – 6 hour drive to reach the park. For more wonders and amazing nature trips, you can drive through Ishasha to view the popular tree-climbing lions.
Other Popular Routes to Bwindi Impenetrable Park include:
Kampala to Kabale to Kanungu to Buhoma. This route will enable you to view beautiful scenery along the way. The drive covers more than 330 miles.
Kampala to Ntungamo to Rukungiri to Kihihi to Buhoma. This is the quickest and easiest route to the park. You will cover a distance of 240 miles.
Kampala to Kabale to Nkuringo. This route will give access to the Nkuringo area of the Bwindi Park.
Getting there By Air
This is the fastest way to reach the park. Each day there are several domestic flights to Kihihi. You can take a domestic flight to Kajjansi Airfield in Kampala to Kihihi. You can also travel to the park through chartered flights.
Traveling Notes For Flyers
No matter which way you come, you will have to drive for a few hours at a minimum. Kabale is the closest larger town near Bwindi and is easy to get to via bus from Kampala. That would be my recommendation.
---
What To Expect From Your Gorilla Trek
Once you arrive at the park, you will be shown a short video explaining what will happen and some info about gorillas in general. The rangers will split you up into groups of 8 maximum and you will head out into the park from there.
Depending on where your troop is situated you could be hiking from 20 mins to a few hours. A lot of your walking is done on well compacted trails and its only when you get close to your gorilla troup that you will start climbing up into the forest.
Is Gorilla Trekking Hard?
No not really. While you are bushwacking through the rainforest you are going very slowly so as long as you watch where you put your feet and listen to your guides you will be fine. Your front guide is hacking away with his matchete so going is slow and its not aerobically challenging at all. Yes you are climbing but its literally one step at a time so its pretty easy to do. There are a lot of vines so you do need to make sure you lift your feet and not try to shuffle as you will just become entangled immediately. Like anything a reasonable level of fitness will make it a much easier day, but you are just walking until you reach the area the Gorillas are in and then you are climbing so slow its not taxing.
How Far Do You Hike to see the Gorillas?
How far you hike depends on what group you are tracking. We hiked for about an hour and a half, others hiked for 20 mins and one group was almost 2 hours. The rangers set out early to find the families, your group is assigned a family and you head off to find them again. They may have moved or they might be where they were early that morning – it changes every day.
What Happens When We Get To Our Gorilla Family?
Once you get close, the guides will again reinforce rules of what to do and will place you around the troop. Usually you just sit and watch them and the guides rarely have need to get involved. I had a moment where all of a sudden I was grabbed under the arms and hauled up the hill for about 5 meters which was a little scary if I'm honest. A giant silverback had just walked up behind me and was just about to pick something out of my hair when the guides decided to relocate me. I honestly had no idea he was even there so clearly they move with a high level of stealth. I asked the guides afterward and they said that they just don't want a male gorilla interested in a female from the group and the other concern is that I might be carrying something that could harm the gorilla. They did also say that they had never had to do that in the decade they had both worked in the park. So there you go – I'm special! It was a little strange though because they also had to keep shooing away a baby who wanted to come and sit in my lap.
Once the hour is up, you just quietly move back down the mountain and head back toward the gate. We stopped at this point and ate our lunch and grinned like crazy people!
What to Wear On Your Gorilla Trek
As you plan for your gorilla trekking tour in Bwindi, you need to have the right clothes to protect you from insects, colds, and thorn pricks. Below are the clothes you should wear for gorilla trekking in Bwindi Park.
Wear Water-resistant Hiking Boots or Shoes
Bwindi Park is a rainforest in east Africa that is prone to rain. The hiking trails are often slippery when it rains. When planning your gorilla trekking in the park you need to wear good hiking shoes or boots.
Your shoes should have good stability, traction, and decent support for your feet during the trek. Tuck your trousers into your socks to protect yourself bugs and grasses.
While we did see some people with regular running shoes I would recommend hiking shoes or boots with decent traction. Smooth soles will make it difficult. Not impossible but very difficult.
Rain Jacket
Gorilla trekking occurs in the rainforest that is prone to rainfall. In this park, the rain tends to fall at any time, therefore the need for a rain jacket. You can also carry a light poncho that you can easily fold and pack in a bag. Take it off before you get to the gorilla troop though – the flapping could be distracting.
Wear Long Trousers and Long-Sleeved Shirts.
These trousers and shirts will protect you from thorns, nettles, insects, and tree branches that can scratch you. Ensure you wear comfortable undergarments since trekking can be tough. Do not wear bright colours or black.
Note: Avoid navy and black clothes since they are prone to attracting tsetse flies that have nasty bites. Camouflage and military-style clothes are not allowed in Uganda. I had a black shirt on and got swarmed when we were with the gorillas so I can attest the "black shirt methology" to be true. You don't have to have "safari" clothing but more muted colours are better. A lady in another group wore a red shirt and they asked her to change it.
Sturdy Gardening Gloves
Gardening gloves will protect your hands from nettles, and fire ants, and help you support yourself on vines, tree branches, and rocks. I had hiking gloves in my bag and was the only one that had them and everyone one else at some point would have paid me 20 times what those gloves were worth. There is a general store in Kabale that should sell hardware so you probably can buy regular tradesman gloves there.
Wear a Hat
Ensure you wear a wide-brimmed hat on your gorilla trekking safaris in Bwindi Park. It will protect you from the scorching sun in the park.
A Warm Sweater
Wondering whether there is any need to wear a warm sweater in Africa? You need to have a cardigan that you can wear in the morning and night. The park is very cold in the morning and night. The temperatures at Bwindi Impenetrable Park can reach as low as 11 degrees Celsius at night or in the morning.
What to Take to Bwindi Gorilla Trekking Tour
Valid Travel Passport and Gorilla Permits.
Ensure you have valid travel documents before commencing a gorilla trekking safari in Bwindi Impenetrable Park. Before beginning any gorilla trek in Uganda you will be required to produce your passport and gorilla permits at the park offices and hotel.
Packed Lunch, Snacks, and Drinking Water
Gorilla trekking in Bwindi Impenetrable forest is sometimes unpredictable since it solely depends on the location of the troop on the trek day. Gorilla trekking can last for 30 minutes or take more than 3 hours to locate the gorilla family. Therefore you need to be well prepared for the situation where trekking can take many hours. You need to be prepared to trek for many hours and long distances. Having a packed lunch, and snacks will help you reenergize during the long-distance trek. You also need to keep in mind that gorilla safaris in the park can be exhaustive therefore you will need adequate water.
It is also a nice gesture to take more than you need and offer some to your guides. I took a few egg sandwhiches and ate one and offered the others to the guides. They did take them which surprised me but did tell me later that they had never eaten an egg sandwhich so that might have been why. Regardless it is good form to offer them something.
Camera
One of the most important devices you should take to your gorilla trekking safari in Bwindi National Park is a powerful camera. The camera will help capture beautiful moments in your encounters in the park. The camera will enable you to remember the events and narrates your experience in the park to your friends. Your camera will help you take photos of the gorillas, the stunning scenery of the forest, and beautiful spots along the route to and from the park.
Trekking poles or a walking stick
Trekking poles will help you move smoothly through the steep areas and the thick vegetation of the rainforest. Ifyou don't have your own hiking poles, some groups will have sticks that will be issued to you after the briefing. They will be taken off you when you get to your gorilla group just for the duration of your stay.
Binoculars
Carrying binoculars will help you enjoy your gorilla trek as it will allow encounter other species such as birds, chimpanzees, elephants, buffaloes, and monkeys among other wild animals. With good binoculars, you will catch amazing views of the primates and other species.
A Daypack
Have a rucksack that you will use to pack your essentials such as a camera, rain jacket, food, and water. Try to avoid anything that is a super bright colour. At present a lot of daypacks are fleuro colours and they won't let you take those. A more muted colour is the best. Also make sure its a pack that sits well and firmly on your body. You don't want your pack flopping around when you are trying to hike up a hill and have to use your hands.
Best Times to Visit Bwindi National Park
Bwindi Impenetrable Park is a tropical rainforest that is prone to heavy downpours during the rainy season. The best time to plan your gorilla trekking in the Bwindi forest is during the dry seasons. This period begins in mid-June through October, and December through March. Dry months are the busiest and peak seasons for gorilla trekking at the Bwindi Impenetrable National Park. The park has no seasonal closures meaning you plan your gorilla trekking tour at any time of the year.
Accommodation for Bwindi Gorilla Trekking
Accommodation is one of the most important things you should consider when planning to take a gorilla trekking tour in Uganda. There are several luxurious lodges, camps, and hotels around the Bwindi National Park. You need to plan and sort out accommodation before embarking on a gorilla safari tour to ensure you get the best lodge or hotel to stay in during your tour.
There are a few options for more budget accommodation in Kabale, but the lodges inside the park are typically a lot more expensive. There are some more budget ones so use the map below to check out what's available for your planned dates. Zoom out to see options for towns surrounding the area.
In Summary
I hope this article helps you to plan your Gorilla Safari into Bwindi Impenetrable Forest. It was one of the best animal experiences I've ever had and I will never forget it, that's for SURE! Enjoy a little video of the gorillas I sat with for an hour. Enjoy this short but sweet little video of the mountain gorillas.
---