30 Amazing Destinations For Your Bucket List
The more I see- in our wonderful world, the more I realize that there is so much more on this earth that most of us will never get to see or do.
Trying to pin down a list of just 30 must visit destinations wasn't the easiest list I've ever made, but I'm comfortable with it and can't wait to hear which ones you've added to your must do list. So here we have my
30 must visit destinations.
1.  To Sua Ocean Trench, Samoa
To-Sua Ocean Trench is a sink hole right on the ocean on Samoa's Upolo Island. Upolo is Samoa's main island so it's not hard to get here and it is absolutely worth it. There is a steep ladder to climb down so be sure to have your shoes with you as it can get slippery and its a little tough on your feet. When you get to the bottom and dive into that amazing water it's all worth it.
Visit Samoa's Destination Page For More Info
2. Western Australia's Ningaloo Reef
Not the simplest place to get to and really only somewhere you would visit during Australia's winter (May ~ Sept), Ningaloo Reef teems with ocean creatures, has spectacular kilometre long beaches, warmish water and if you time it right, can leave you not seeing another human face for days. Ningaloo Reef hugs the mid west coast of Western Australia and extends for 300 kilometres from Carnarvon in the south to Exmouth in the north, a typical day could see you being followed by Dugongs (very similar to a Manatee) as you snorkel the reed beds, or swimming with the worlds biggest fish, Whale Sharks. Or driving across barren sand dunes and finishing the day with what can be some of the worlds best sunsets. Australia is my home and this is one of my favourite parts. See it while you can.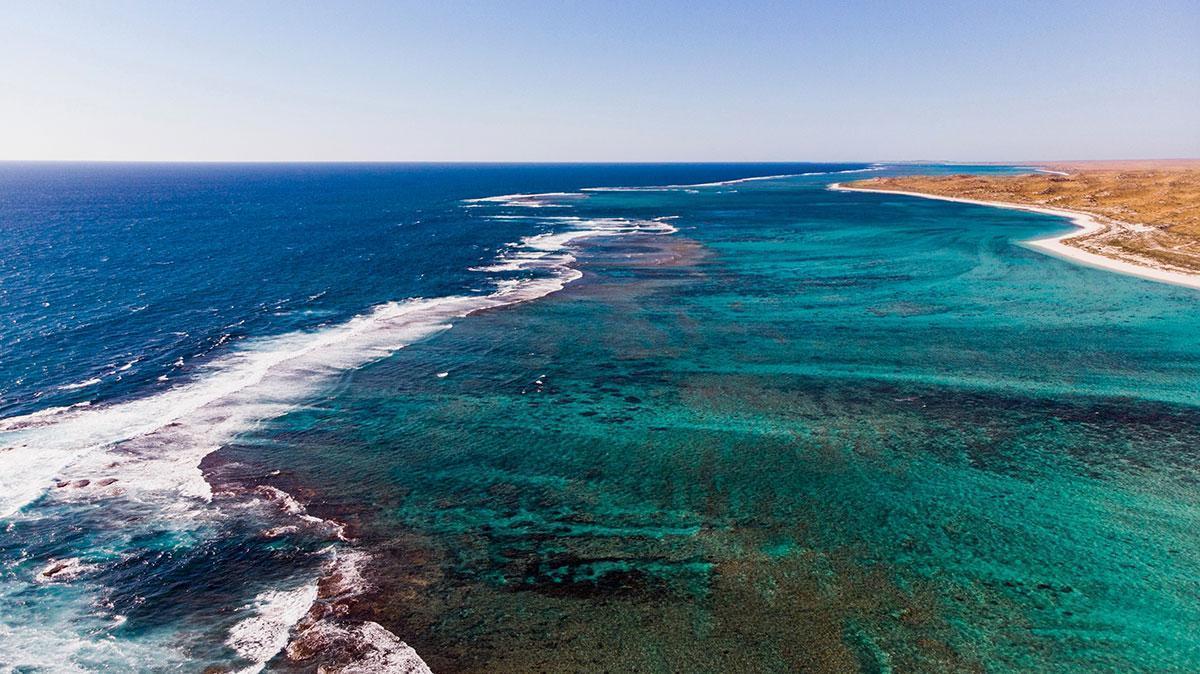 Visit Australia's Destination Page For More Info
3. Hiking the Inca Trail to Machu Picchu
Machu Picchu is an Incan citadel set high in the Andes Mountains in Peru. While I do undertand that hiking there on the Inca Trail isn't possible for everyone, if you can do it I would highly recommend it. The trail is something that every Cechuan would aspire to do once in their life. It was to them, like hiking the Camino De Santiago was to the European pilgrims. Machu Picchu was the spiritual city of the Incan empire and the path you follow is not just a trail. Its the path the people took to contemplate, to cleanse and to purify themselves and their soul prior to their arrival in Machu Picchu. You learn of their life, their customs and see the very places they did over 600 years before you. Machu Picchu in itself is quite something but walking there adds a whole other level to the journey.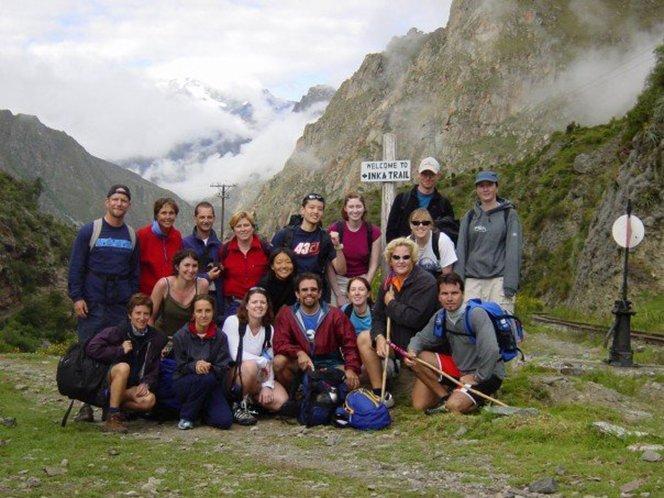 Read My Inca Trail Guide For More Info
4. Angkor Wat
The well known temple complex of Angkor Wat in Cambodia's Siem Reap can be easily dismissed from most world best of lists. Siem Reap in itself has grown with Angkor Wat's popularity and for the most part no longer has the "feel" of a lot of other Cambodian towns. Don't let that stop you from visiting this intriging complex. More than just the main temple, the site is over 160 hectares and can take you easily a full day to see. My biggest tip for visiting Angkor Wat is to leave the reflection pool to the dedicated photographers and head into the temple while dawn is breaking and be the only ones inside the main temple at Angkor Wat at least for a few minutes.
Read More on How To Visit Angkor Wat
6.
Angel Falls, Venuzuela
Venezuela isn't a country most people add to their "must do" list and while Caracas isn't the safest city on earth, you can easily transit through to Canaima through Ciudad Bolivar (there are no direct flights from Caracas). Surprisingly there are many tour companies that offer packages to see the falls. The falls thunders thousands of meters into the rainforest below and the noise is stunning. Originally slated to head up the falls in a boat, some filming in the area meant that I ended up doing the scenic flight instead. There is also a 9 day trek that I would LOVE to do one day. The falls are much more spectacular than you can ever explain and getting deep into Venezuela with the real locals is in itself worth the trip.
7. Sydney Australia
There are some locations that seem so popular that they become a little overdone, however no matter how many people visit Sydney – it will always be on this list.
From the stunning beaches, to the quirky suburbs, the Blue Mountains a few hours away, the Hunter Valley right on your doorstep, there is something for everyone in Sydney. I'm a staunch Queenslander (Qld vs New South Wales rivalry is world renown) but I could live for a year or two in Sydney.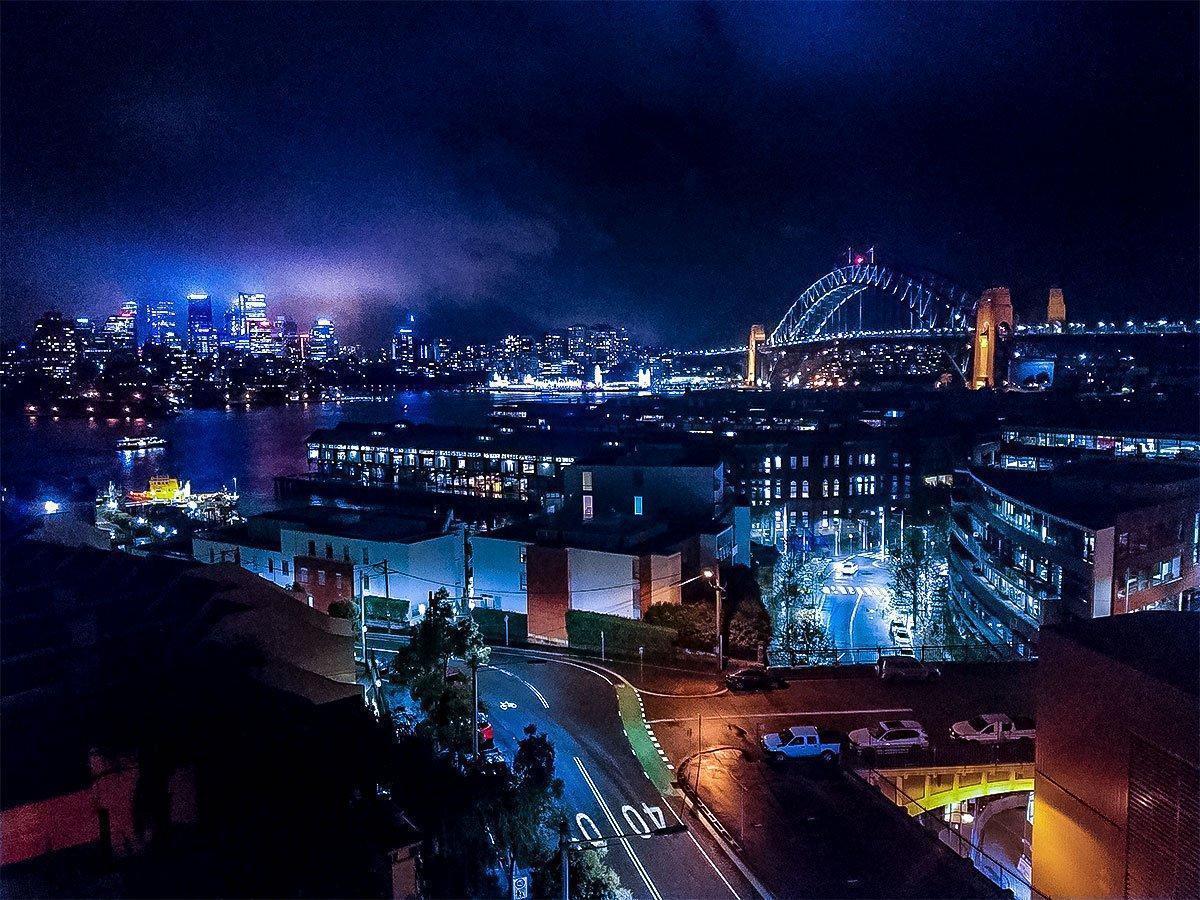 Visit Australia's Destination Page For More Info
7. Socotra Ilands, Yemen
Socotra is an archipelego in the Indian Ocean consisting of 4 islands that belong to Yemen. Apart from being one of the most isolated places in the world, its known for its biodiversity. Over 300 of the species found on the islands are endemic to that location.
Most well known of the unique species is the Dragon's Blood Tree, so named because its sap is red.
Travel to Socotra is possible however it is via a charter flight so you will have to book through an agency. Welcome to Socotra have regular trips.
8. Okavango Delta, Botswana
At almost 50 million acres, the Okavango Delta in Botswana offers you considerable chances to spot wildlife within its borders. It is just incredible. I honestly don't think I've ever enjoyed 3 days as much as the 3 days I spent winding my way through the waterways and walking safaris of the Okavango.
I never wanted our Mokoro trips to end and when Khandi our guide said the sun was setting and we really should go back to camp I almost shed a tear. This beautiful slice of Africa should be firmly entrenched on your bucket list.
Read More On Visiting The Okavango Delta
9.
Guilin, China
No visit to China is complete without seeing the dramatic landscape of Guilin. From the limestone karst hills to the bamboo rafting coromont fisherman, there are stunning photos wherever you look. One of the most popular photography spots, Xianggong Hills offers view out over the Li river with the limestone plugs a feature on the horizon.
It's been over 15 years since we were in China and I still think of this area fondly. The people seem more relaxed and while it is a big tourism destination in China somehow it seems to stay fairly laid back.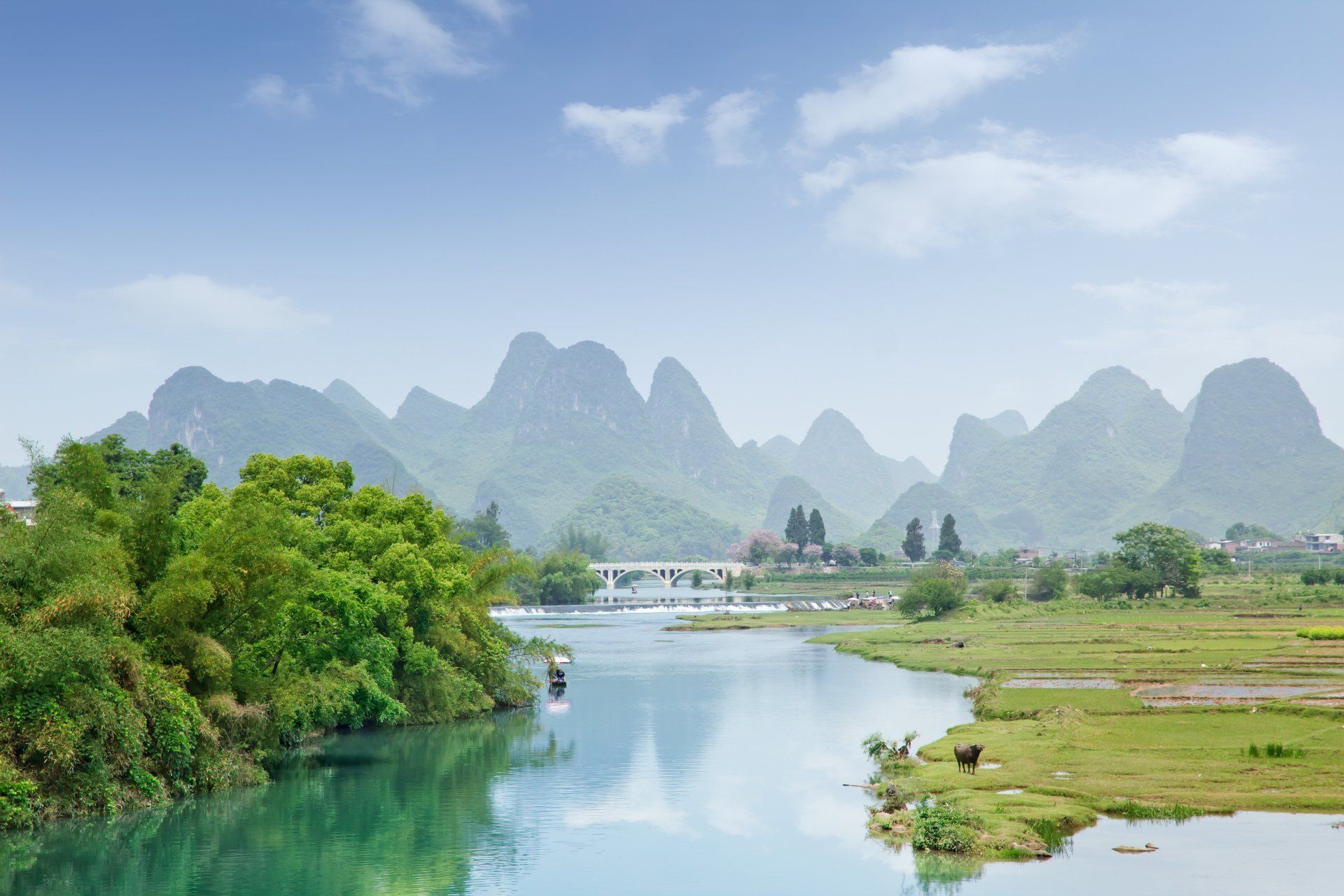 10. Yucutan Peninsula's Cenotes
The Yucutan Peninsular in Mexico is a beautiful slice of the world. Moving away from the white sand beaches you will find an array of cenotes ranging in size, depth and even marine life. A cenote is really just a sink hole and is unique to a limestone environment. They car common to lower lying areas but the term "cenote" is inherent to the Yucutan coast.
There are many cenotes to choose from, some open to the public and some not, but no matter where you are along this coastline you won't be far from a cenote – especially as there are thought to be over 6000 of them in this area.
11. The Alhambra, Spain
Overlooking Granada like a wise old grandad, The Alhambra is a former palace and fortress complex built in around 1238. With a grand history behind it, the Alhambra is now one of Spain's most visited tourist attractions and with good reason.
A mystifying blend of Islamic, Christian, Renaissance and modern styles come together to create a truly impressive monument to past rulers. A city within a city, The Alhambra should be visited with a knowledgeable guide to get the most our of this impressive site. Make sure you book your tickets early as it sells out in no time.
Read My Guide For The Alhambra
12. The Serengeti Tanzania
Over 4000 lions call the Serengeti home so you chances of seeing at least some of those are good. Great even. Almost 15,000 square kilometres in size The Serengeti in north west Tanzania is probably what you imagine when you think of an Africa safari. Zebra's, Giraffes, Elephants, Wildebeest, Leopards, Cheetahs and of course Lions are readily spotted inside the park. Bordering Kenya's Masai Mara, The Serengeti is also home to the great Wildebeest migration every year. There are accommodations available from bring your own tent campsites right up to luxury lodges, but however you stay, you will not regret a visit to The Serengeti.
Read My Guide To Visiting The Serengeti
13. The Faroe Islands
18 rocky volcanic islands make up the Faroe Islands in the north atlantic ocean. Known for their remoteness and unique landscape, the Faroe Islands should be on everyone's bucket list. Wild weather is a feature of the islands with even summer temperatures reaching a high of around 10-12 degrees celsius. Becoming very popular for hiking, there is also gorgeous little villages, stunning cliffs and unique wildlife like the cute as can be puffins.
While summer does seem like the time to go, personally I would love to see the Faroe Islands at Christmas time. The snow and lights and little pop up shops sound delightful.
14. Petra Jordan
Petra's most photographed building would have to be The Treasurey which greets you as you emerge from the wash into the main site. While you realise it is large, its not until you are face to face with it that you realise exactly HOW LARGE!
One of the worlds greatest treasures, Petra was believed to have been built as early as 900 BC and is thought to have been the Nabataean Kingdom's capital city. Built with considerations like earthquake beds, aquafers for running water and waste and narrow slot canyons to keep the sun out, Petra should without a doubt be added to your list. Just don't get conned into taking a donkey up to the monestery. A young boy did the sad eyes to me and I agreed to let him take me up on his donkey. Far out – that was the scariest 20 mins of my life! Walk up – the donkey is terrifying so close to the edge.
Read More On Petra
15. The Mountain Gorillas of Uganda
The Bwindi Impenetrable forest is home to multiple families of Uganda's mountain gorillas. The hiking permit costs are steep but the money helps with the conservation of these magnificent animals.
You get to spend about an hour with a group of gorillas and you can sit quietly with them, take photos, video and learn about their family group and the particular animals themselves. It is truly a once in a lifetime experience and should not be missed if you have the means to do it.
Read my guide to visiting the Mountain Gorillas
16. Actun Tunichil Muknal (or ATM) Belize
Actun Tunichil Muknal Mayan burial cave in Belize is mostly known by its initials ATM. On the Guatemala Belize border, ATM is a very well preserved cave system and burial chamber once used by the Mayans. You have to hike through the jungle, swim or ford a few rivers and then swim into the cave mouth to access ATM but is it definitely worth it.
Along with some ceramic pots and tools, the cave also hosts a skeleton of a young mayan girl refered to as the Crystal Maiden. It is thought she would have been a sacrificial offering to their gods.
Tours are limited, cameras are now forbidden (as after we were there a tourist dropped a lens on a 3000 year old skull) but the cave is very well maintained, the tour is incredibly informative and you often find yourself wondering what it must have been like for a young person walking through these caves with the stalactites overhead knowing you were walking to your death.
Read More On My Visit To ATM
17. Ha long Bay Vietnam
If cruising hundreds of limestone islands covered in thick lush forest on a traditional Junk sounds appealing to you, Ha long Bay should be on your bucket list. With an area of around 1500 square kilometers and with over 1900 tiny islands, Ha Long Bay has developed as Vietnam's premier tourism destination.
While the summer is delightful and would be ideal for a swim in the bay, even in the winter, the fog and mist over the islands creates an equally as stunning scene. There are some massive caves on the larger islands and you can easily spend a few days cruising this beautiful waterway.
18. The Great Barrier Reef, Australia
Comprising over 2800 individual reefs, the Great Barrier Reef stretches over 2300 kilometers of Australia's east coast.
The best and easiest place to see the reef from is Cairns and Port Douglas in the far north of Queensland. The best reefs are just over 30km offshore, however you have a multitude of trip styles and durations to choose from. Each reef offers different marine life, some with giant Maori Wrass and some with the tiny clown fish. The water is warm and the boats have great moorings and platforms so even if you aren't familiar with swimming (like we Australians are) you will be able to find a trip to suit your skill level.
Read More On Visiting the Great Barrier Reef
19. Cappadocia, Turkey
The stark chimneys of Cappadocia are becoming well known world wide. Thanks to the colourful balloons that glide over this unique topography every morning Cappadocia is fast becoming every Instagrammers dream. Along with the rock cut churches of Göreme, Cappadocia's naturally forming caves have long been used by the locals for shelter from the extremes of weather. Staying in one of the cave hotels should be on your list for Europe for sure.
20. The Hiroshima Peace Museum & Bomb Dome
This one is tough, but its something everyone should do at least once. I haven't been but I think any of the concentration camps in Europe could replace Hiroshima – but we all should see at least one of these places at some point in our lives.
The Hiroshima Peace Museum tells the story of the day that Hiroshima was bombed. You walk through the museum with your own private audio headset and the day unfolds ahead of you. It is brutal but necessary. Respect must be paid and hopefully lessons learned.
Read More On Visiting the Hiroshima Peace Museum
21. The islands of Raja Ampat, West Papua
Comprised of hundreds of jungle covered island, Raja Ampat in West Papau is known for its stunning landscape, incredible snorkling and diving and impressive animal life.
Sailing the Raja Ampat islands is amazing and after spending 10 days in West Papua snorkelling these waters, I know it qualifies as one of the top 30 places to visit once in your life!
22. Zanzibar –  The Spice Island
Zanzibar is a small island off Dar es Salaam in Tanzania and is a unique combination of sandy white beaches and some unique history. Stone Town is a maze of winding lanes and slave history, while the beaches are very laid back. Zanzibar produces cloves, nutmeg, cinamon and pepper and no trip to Zanzibar should happen without a spice tour. At only 2 hours on the ferry Zanzibar is very easily accessible from Dar es Salaam.
Zanzibar is a Muslim island and you do have to dress very respectfully away from the beach.
23. Istanbul, Turkey
Its location as a crossroads between Europe and Asia has meant that Istanbul has experienced many cultural influences in its lifespan. It is a city of contrasts that steadfastly holds on to its history while remaining open to new and promising influences. With sites like the Hagia Sophia, The Basilica Cistern, The Blue Mosque and The Grand Bazaar Istanbul places itself firmly on a city to see in your lifetime. We only recently returned from Istanbul and we both loved it.
24. The Blue Hole Belize
Part of Belize's Barrier Reef System, The Great Blue Hole is a massive sink hole about 70km off the coast of Belize. Made famous by Jacques Cousteau, the Great Blue Hole is said to be one fo the top 5 scuba diving sites in the world. The Cenote's of Mexico's Yucutan peninsular are the same sink holes, just land based.
You can get day trips out to the Great Blue Hole from Caye Caulker.
25. New York!
USA's most known city really is the city that never sleeps. There is so much to see and do in New York City that you can easily spend weeks to experience a lot of what New York has to offer. From wandering the various neighbourhoods, to catching a show on Broadway or spending NYE in Times Square, New York has something for everyone.
26. See the Aurora Borealis
The Aurora Borealis, also known as the "northern lights" are a natural light display mostly seen in high latitude regions. Said to dance (and they do) the Auroras display patterns of lights that swirl and fade in and out of the night sky. Caused by energized particles from the sun slamming into our upper atmosphere and immense speeds, this atmospheric phenomenon is mesmerizing. Best in areas of complete dark, they can still be seen in and around the northern most cities of the world.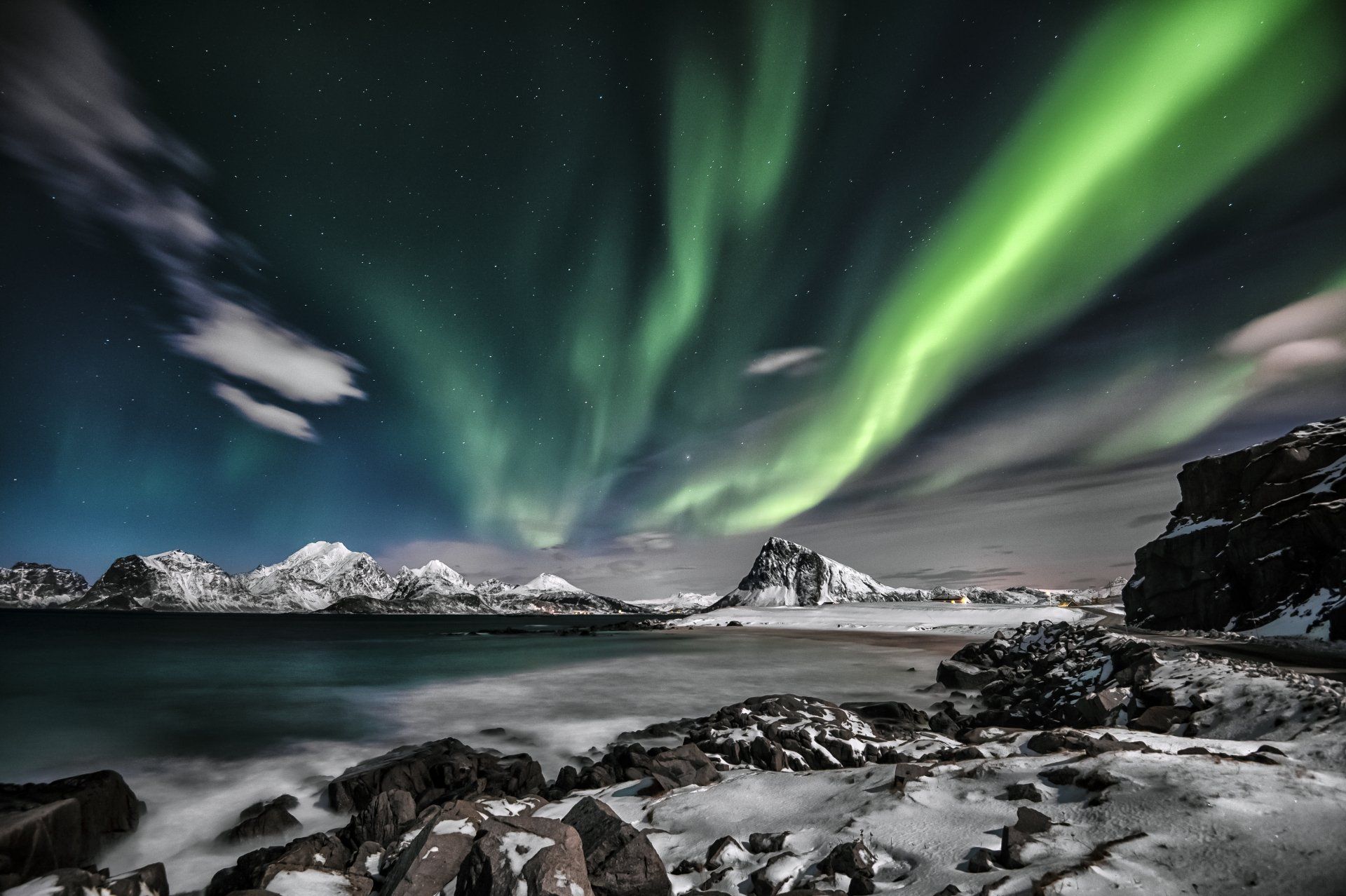 Read About My Aurora Experience
27. Croatia's Plitvice Lakes
Croatia's UNESCO World Heritage site, Plitvice Lakes covers almost 30,000 hectares. Situated in the Eastern central zone of Croatia it is on every visitors wish list. With boardwalks to hike and electric boats to cruise in, the endless waterfalls of Plitvice are really something to see. While its easy to think of it as a dedicated tourist destination, there are wolves, many rare birds and even bears that live in the parks boundaries.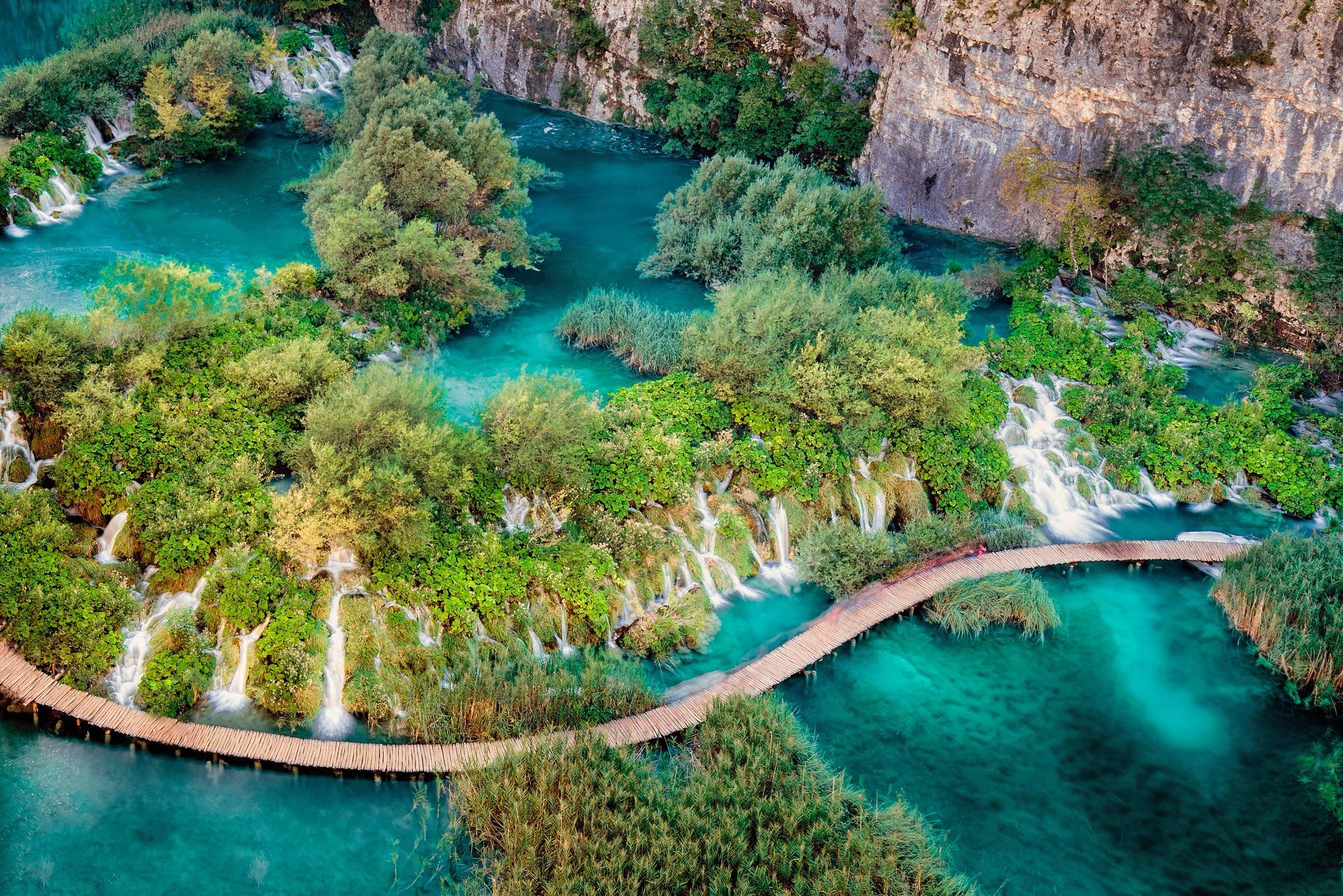 28. Venice Italy
A well know tourist destination the canals of Venice offers a unique insight into life in a sinking city. Venice is build on over 100 small islands and has no roads at all. The Grand Canal is lined with Renaissance and Gothic palaces and Venice itself was once a pivotal location for the trade of grain, spice and silks. It has been consistently ranked as one of the most beautiful cities in the world.
A note:
A friend of mine was living in Italy when COVID struck and was stuck for over a year. It was very tough for her, however once Italy opened up internal travel she got to visit Venice as a local, with no other tourists in sight. She told me that those few hours cruising around in crystal clear waters, in almost complete quiet was worth the full year she was otherwise stuck away from home.
29. Kyoto Japan
Kyoto is one of Japan's premiere cities. From traditional temples, to mountain hikes – Kyoto has something for everyone. You can easily spend a week in Kyoto visiting temples and shrines, spotting Geisha's in Gion, shopping at Nishiki Market, strolling the Philosopher's Path and relaxing in the hot springs at the top of Mount Kurama.
Read More On Kyoto
30. The Galapagos Islands
Almost 1000 km's off the coast of Ecuador lies the Galapagos Islands. They are known for their abundance of marine life and their diversity of both plant and animal species. Charles Darwin's theory of evolution was inspired by his visit to the Galapagos. The name "Galapagos Islands" actually translates to "Islands of the Tortoises".
---
OK so I know I'm going to get HEAPS of comments from other Aussies that I left both Uluru and Bali off the list.
Uluru is somewhere every Australian should visit at least once in their life and while I encourage everyone to get there, I had to cut the list off somewhere! While personally I love Uluru, its hard to pick just 30 places!
Bali – hmmm – I went to Bali when I was in my late teens (don't forget I'm 57 now) and it was remote, stunning, quiet and mostly locals and hippies. I went again for Brad's mates 50th a few years ago and was devastated. While I'm sure to others who never saw it 35 years ago, it is still amazing but I just can't love it any more. I apologise to those who are upset and it is worth a visit if you've never been but for me its everything that's gone wrong with tourism. We know people who go to Bali and never eat a single plate of Indonesian food and while that's not Bali's fault – as Australian's we have so westernised it that for me little of the "real Bali" remains.