20 Incredible Places To Visit In Africa
Africa is associated with amazing wildlife, a stunning variety of landscapes, crazy busy cities and its vast distances. Mostly however, when someone mentions Africa – what do you think of??
A Safari.
While you MUST do a safari while you are in Africa (and more than one!), Africa is so much more than a typical jeep safari. There is so much to see and do, so to help you out, here is my list of the 20 most amazing places to visit in Africa. Let me know in the comments how many you've done.
Capetown, South Africa
I wanted to make this Table Mountain, and then I thought no, Camps Bay and then I thought, no, hiking Lions head and it went around and around. So, I'm going to generalise this one to simply "Capetown". Capetown is a gorgeous city situated in the shadown of the great Table Mountain. There are beautiful beaches, great cafe's, lots of tourist things to do and of course the must do hike up Table Mountain. I did a township tour thinking that I was doing a "Capetown" tour and was mortified when I realised I was doing a tour of one of the townships. It was however, one of the best things I did. I learned a heap of history, got to go to church and hear about 200 people singing, played stickball with some kids after church, had some local food from a street stall and visited a witch doctor.
Check out my Best Things To See And Do In Capetown article for what to do while you are therer.
Some Day Tours In Cape Town
---
Maasai Mara, Kenya
After having such amazing safari experiences everywhere I went in South Africa I just couldn't beleive it would keep going, but it did. While the Maasai Mara is very popular, the time over the wildebeast migration is by far the busiest. We were there too early, or so everyone told us, and while the Wildebeast chose not to cross the river the day we were there, wow it was close. And on the way back to camp we got stuck in a Wildebeast migration!
Apart from the Wildebeast we saw a Cheetah kill (so incredible), a few families of lions and almost a lioness give birth. She was clearly in labour when we saw her although our guide told us we were dreaming, but the next morning when we went out they had been notified that there were 3 new cubs born overnight and to avoid that area. YES!
---
Tours to Masai Mara
These are all from Nairobi. There are local operaters the go from Naivasha, however they are hard to book online. If you have time and can get yourself to Naivasha you can do a Masai Mara safari and also visit Elsamere Conservation Park in Naivasha.
Okavango Delta, Botswana
Anyone who stands still long enough will hear me rave about Botswana, and particularly The Okavango Delta. It is just amazing and any visit would be worth doing, however, I sprung for a slightly more upmarket version and I was so glad I did. You all know me, luxury just isn't in my budget so when I say "slightly more upmarket" that's exactly what I mean. It meant that
I went way further into the delta than those who opted for the budget option,
I had a little camp bed to sleep on (I'd been camping for over 6 months at this point so any style of bed was amazing), &
we had a little toilet seat over the loo hole. OMG that was luxury to me!
I think my trip was $180 USD for three days and others that did the budget one paid $140 anyway. On top of that they had to take all their food and cooking gear but I just showed up with my camera and three days worth of clothes. If you are thinking about it, please Get In Touch and I can put you on to Kandi, our guide for the three days. He is a local to the area and can arrange to pick you up from Maun airport, accommodation and as many days as you would like on the Delta.
I rarely recommend anyone but he was amazing, speaks great English and doesn't try to talk you into more money.
The Okavango Delta is one of the best wetlands I've ever seen in the world and the fact that you can do walking safaris should talk you into visiting the delta. Don't forget to do the flight over the delta when you get out. I really recomment doing the flight after your trip though as it means so much more when you've seen the delta close up.
If you feel like a little more luxury, tours on Viator or Get Your Guide will include usually more than just the Delta, and please remember that I was camping which is hard to book unless you do it locally once you get there.
---
The Mountain Gorillas Of Uganda
I had the incredible fortune of being able to visit the Mountain Gorilla's of the Impenetrable Forest in Uganda on my birthday. What a special birthday that was. There is really nothing like sitting in the quiet for an hour with a family of mountain gorillas and I would recommend it to all but the most infirm travelers. The guides are great and while you are hiking through the forest and up the mountain, they have to slash their way in to the group most days so it is very slow going. If you are a little concerned take some trekking poles and your guide will take them off you when you get to the Gorilla group. It is a must do for everyone who visits Uganda or anywhere in Africa. I know its a lot of money but it is to this day one of the best things I've ever done.
Tours from Kigali to The Mountain Gorillas
---
Drakensburg Mountains
The Drakensburg Mountains can be accessed from either South Africa or Lesotho and offer not just stunning vistas but great hiking opportunities. There are a variety of hikes and walks that range from half hour strolls to multiday walks. There are waterfalls, rockpools, caves and gorgeous outlooks from almost every turn in the path. If you have time, I would consider heading into Lesotho as well. Lesotho known as "The Kingdom in the Sky" is a small but wonderful country that is well worth at least a few days.
Tours To The Drakensburg Mountains From Durban
---
Perybere Beach Mauritius
Mauritius is well known to be a stunning slice of paradise. Just off the coast of Madagascar, Mauritius has many incredible beaches but Perybere Beach is a quiet slice of heaven. Perybere has a public beach in the town which is nice, however if you keep walking about another 15 minutes (further away from Gand Baie), opposite the entrance to La Residence by Horizon there is a little laneway that goes through to a white sand crystal clear beach where you can laze and swim the day away. There will be some other people for sure but it's mostly a quiet unknown beach that is just divine. There is a Winners Supermarket on the walk so you could pick up something to drink or for lunch on the way out.
Use this Google Maps link to see the laneway. Change to satellite view, look for Lagunala Holiday Rentals or La Residence by Horizon Holidays and zoom in to see the laneway opposite the Horizon entrance.
---
The Danakil Depression
The Danakil Depression (or the Afar Depression as its also known) in north eastern Ethiopia is a must visit for anyone in the region. There are day and multiple day tours out from Gondor that are worth the expense and if you are visiting Lalibela or Gondor its worth allocating an extra few days for the Danakil Depression. I had a recommendation from a friend who had done it before so I went with a local guy which was excellent. We even did the last few hours in and out on Camels. The depression is often known as the most alien location on earth. The sulfurous hot springs, acid pools, steaming fissures and salt mountains do resemble scenes from another world. One of the hottest places on earth the Danakil Depression is well worth the visit for the photography opportunities alone.
---
Nungwi, Zanzibar
Zanzibar itself is beautiful with so much to see and do, however if you are up for a few days beachside, Nungwe Beach on the northern point of Zanzibar is a great place for a few days of RnR, snorkelling and the odd sunset cruise. If you head away from the beach into the village there is a great little bakery and a few places to eat local food. Beachside is more western food and if you head to the tip of the point there is a little boardwalk with a few hotel restaurants as well. A village tour is worth it as is a half day Spice Island tour.
Zanzibar Tours
Check out Tour Radar's multi day Zanzibar tours for something you might like. From beach holidays to cultural adventures, Zanzibar has something for everyone.
---
Sailing Down The Nile On A Feluca
There are many options for a luxury river cruise down the Nile from Aswan to Luxor, however if you can, do it Cleopatra style in a traditional Egyptian Felucca. Its slow going unless its really windy but it will see you land in Luxor the most relaxed you might have ever been. You pull up to the river banks overnight where you might meet some local Nubian people or you may spend the evening laying on the beach staring the the billions of stars overhead. We spent 3 nights on the Felucca and took it really easy. We sailed from Aswan to Luxor and were taken care of like Kings and Queens along the way. If you have time, it is worth just arriving in Aswan and asking your hotel or local restaurant if they know of a family that does the Aswan to Luxor trip. Some options that you can pre-book are below.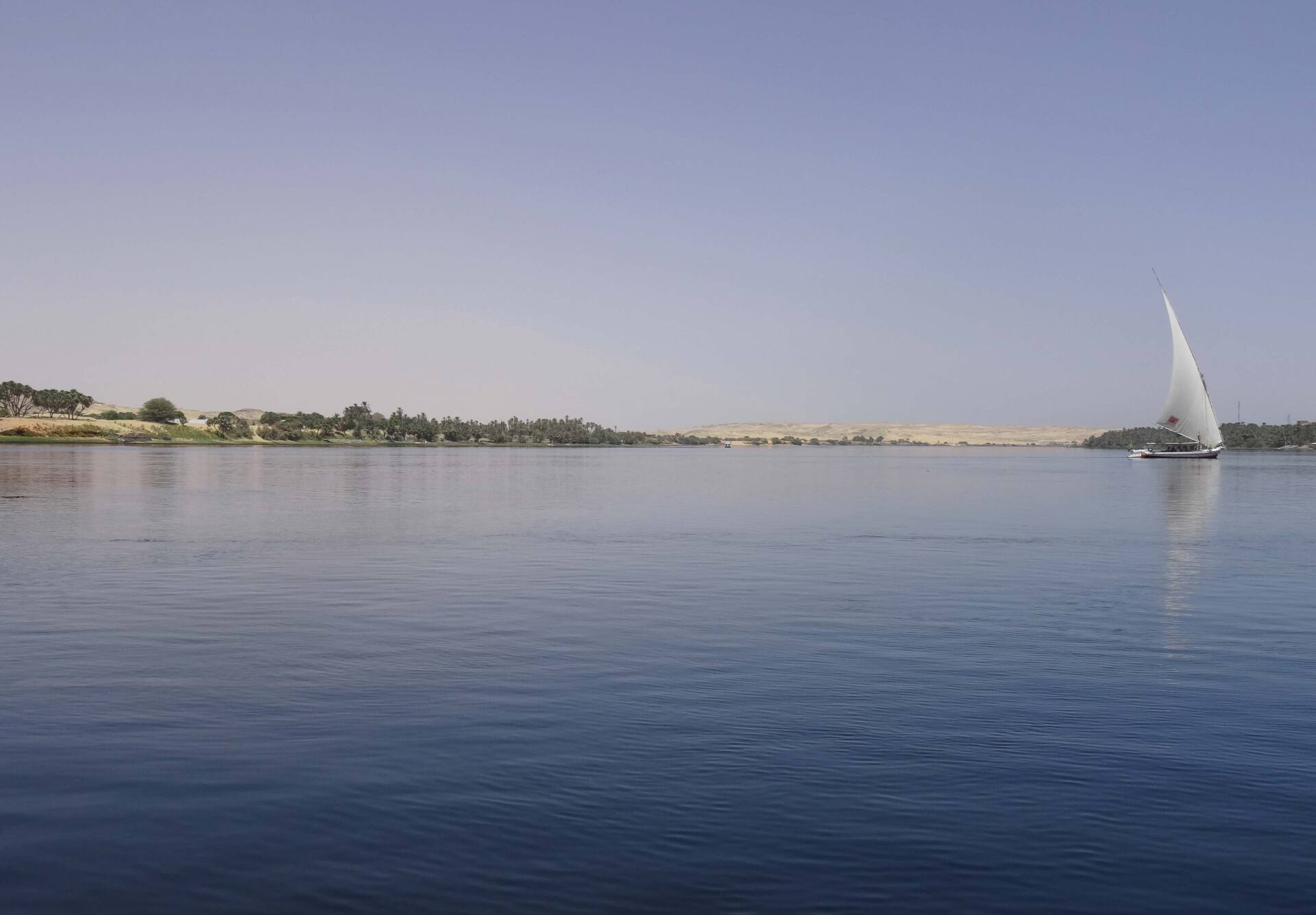 ---
Vic Falls, Zimbabwe or Zambia
The smoke that thunders ends up being a way more impressive sight that you imagine it's going to be. Lets face it, if you've seen Niagara Falls or Iguassu Falls, it feels like Victoria Falls might be "just another waterfall". It's not just another waterfall and really impressed me with both its size and might. Yes you should do both sides and a Zim-Zam Visa will allow you to do that easily. Whie the Devils Cataracts are off limit during the rainy season, the amount of water going over the falls is so impressive that it's not super upsetting that you can't get out to the cataract. I thought the view from the Zimbabwe side were the best but the Zambia side is a little closer. Prepare to get wet no matter what side you are visiting from.
Tour Options for Victoria Falls
---
The Serengeti, Tanzania
There are accommodations of varying levels and costs around the Serenget National Park so you can choose how you would like to stay and how much you would like to spend. Here is my big tip for the Serengeti – if you splurge on luxury accommodation, it won't really be noticed when you get back to camp after a day of animal spotting across the plains. Well maybe it will be, but if you are a budget traveler, I bet you won't care whether you have a deep stone bath when you get back to camp. You will be way too busy checking out all your photos from the day. We saw so many Lion prides, so many Giraffe groups, heaps of Elephant herds and even a few Leopards. Hyena's, wild dogs, Jackels and even a few very rare birds rounded out the list. The Serengeti is a good drive from Arusha (over 380 kms) however most tour operators will take you to Ngorongoro Crater on the way out. We were in the crater maybe 15 mins and could see 4 or the big 5 surrounding us. You kind of beleive that is going to be the highlight until you stop on a dirt track in the Serengeti to watch a pride of 5 lionesses and 14 cubs walk across the road in front of you and sit down for an afternoon rest. Seeing lion cubs playing in the wild is to this day one of the highlights of almost a year in Africa. Don't miss Serengeti.
Serengeti & Ngorongor Crater Tours
---
Anywhere in Rwanda
Rwanda is gorgeous. It is a land of misty mornings, rolling hills and yes, that genocide. Rwanda is however one of the most well looked after countries I've ever visited. The only other one that is worth mentioning here is Samoa which is equally as clean and stunning as Rwanda. Rwanda has a community day one Saturday a month where all its citizens pitch in and do road side clean up, or help repair a community hall or even whipper snip the weeds for their neighbour. Between 1 and 3pm you can find the country shut for business and everyone out helping keep it pristine. I loved Rwanda and highly recommend it for any trip to Africa, especially the area around Musanze & Lake Ruhondo and Lake Burera.
Kigali is a great city and the city tour below is wonderful. Of course don't forget that you can go Gorilla trekking in Rwanda! I did it in Uganda but it is amazing and not to be missed.
Tour Possibilities for Rwanda
Lake Malawi for Sunrise
Lake Malawi is HUGE at between 560 and 580 kilometers long and about 75 kilometers wide at its widest point. The lake is 706 m at its deepest point and the lifeblood of many families that live along its banks. Shared between Malawi, Tanzania and Mozambique, the lake sits at a tropical temperature between 24 and 29 degrees. Yes there are crocodiles and the locals are a little cagey about where, so my swim in lake Malawi was in broad daylight and didn't take too long! Kande Beach is one of the most well known areas on the Malawi side of the lake and it is reponsible for the most incredible sunrises. It's hard to believe sitting there watching the sun come up that it is a lake and not the ocean.
---
Chimanimani Mountains, Zimbabwe
About 400 kms south east of Harare, Chimanimani sits right on the border with Mozambique. The closest larger town is Mutare and buses are available from Harare via Mutare to Chimanimani, however I can't find any online schedule. Zimbabwe is incredibly poor and the Chimanimani Mountains are fighting hard to maintain the eco status of the national park. With no chance of any income for many local families, miners are illegally panning for gold often using harsh chemicals that are destroying these pristine hiking and bird watching grounds. You can hike up Mount Binga if you are feeling strong or do many hikes around the Chimanimani National Park, camping overnight in local huts or even caves. Take a hike up over to skeleton pass to stand on the border between Zimbabwe and Mozambique. My local guide Collen can help you with prices and more info for Chimanimani hiking.
Or Oasis Overland & Mad Venture have a few trips that take in the Chimanimani Region.
Even if you do go on one of these trips, make sure to get in touch with Collen via Whatsapp before you get there to make sure he's free. Tell him Jenny sent you. Its weird because he knows my name is Jenny but he spells it Jane!
If you can't find a trip to visit this part of Africa in here, I would be surprised. Be Aware – these are camping trucks. You put up and take down your own tent, help with cooking and in general should consider these trips to be budget trips.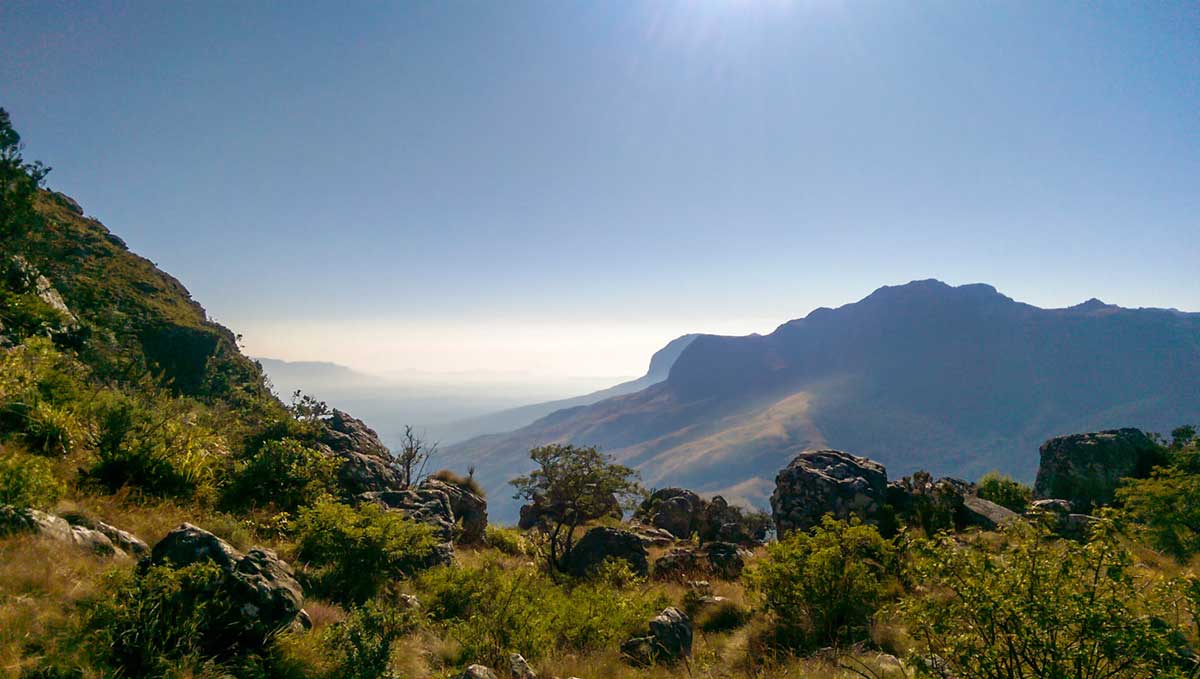 ---
The Stone Churches of Lalibela
Carved into the rock at Lalibela lie the 11 Stone Churches used to this day by Ethiopian Orthodox Christians. The Church of Saint George is the most popular for tourists as it still remains uncovered. Many of the other churches now have an external roof to protect the church from the harsh elements common in this region. The churches are quite incredible to see and if you can swing a visit, try to be there on a Sunday afternoon to see the local worshipers dressed in their crisp white tunics. I've read that Christmas eve can see over 200,000 pilgrims arrive, many having walked for days or weeks to worship at these sacred churches. Lalibela is an easy bus ride from Addis Ababba however you will have to wait until you are in Addis to get the timetables and schedules. There are also little mini vans (combi's) that drive that route but be prepared to be squished in!
If you would rather someone else do the driving, these 4 trips to Lalibela from Addis Ababa are all reasonably priced. All include Lalibela and some include either Gondor or Mekele as well.
Lalibela Churches & A Hiking Tour
Check out the day tour from Lalibela to see the stone churches, or if you have more time, head out on a 3 day hiking and homestay in the same region.
---
Lake Nakuru, Kenya
Lake Nakuru Kenya is not on most peoples plan for a Kenyan road trip, however it is worth a visit. A decade ago it was firmly entrenched on the Kenyan tourist list mostly for the hundreds of thousands of pink flamingo's at the lake. The water level in Lake Nakuru suddenly rose quite dramatically in 2013 and the flamingo's left chasing food. They have now started to come back to the lake however sadly we didn't see too many. The lake itself is quite eirie. A large visitor centre has been abandonded and many of the trees that once lined the lake are now underwater and have died. It's quite surreal to see the damaged plant life in conjuction with the flourishing bird life.
The park is now also home to a rhino conservation program which will see the tourists start to come back in ever increasing numbers.
Only 170km from Nairobi, you could easily combine a trip to Lake Nakuru, Hells Gate National Park and a visit to Elsemere over a few days.
Day tours from Nairobi to Lake Nakuru
---
Chefchaouen, Morocco
Chefchaouen is known as The Blue City in Morocco. While it is really only the Mdena that is the amazing blue colors, and ChefChaouen isn't really a city, it is a lovely spot to spend a day wandering. Easy to navigate, unlike the Mdina in Marakesh or Fes, Chefchaouen's mdina is an instragramers delight. Little cobbled streets, roof top restaurants, many little dead ends characterised by colorful flower pots and stairs bring out the photographer in all of us. Its not the simplest place to get to but it is worth the drive up from Fes or down from Tangiers.
Day Tours from Tangier or Fez to Chefchaouen
---
The Turtle Islands, Sierra Leone
The west coast of Africa can be tough. It has some amazing locations, the people are generally great, but the distances are long and there isn't often anyone who can speak well enough English to tell you about local places to see. I got really lucky in Sierra Leone and managed to chat to a woman in Freetown who told me about the Turtle Islands. You have to get yourself to Yagoi which is around 280 kms from Freetown. However, its about 6-7 hours drive and to be honest I wouldn't recommend leaving a car in Yagoi unless you have prearranged for it to be secured.
Once in Yagoi you can get a ferry to Bonthe which is the little town on the main island. You really want to get yourself further north, however I assume that if you book some accommodation they can help you with getting to and from the other islands. I stayed on Banana Island in these thatched huts on the beach. I was going to stay 3 days and ended up staying 8!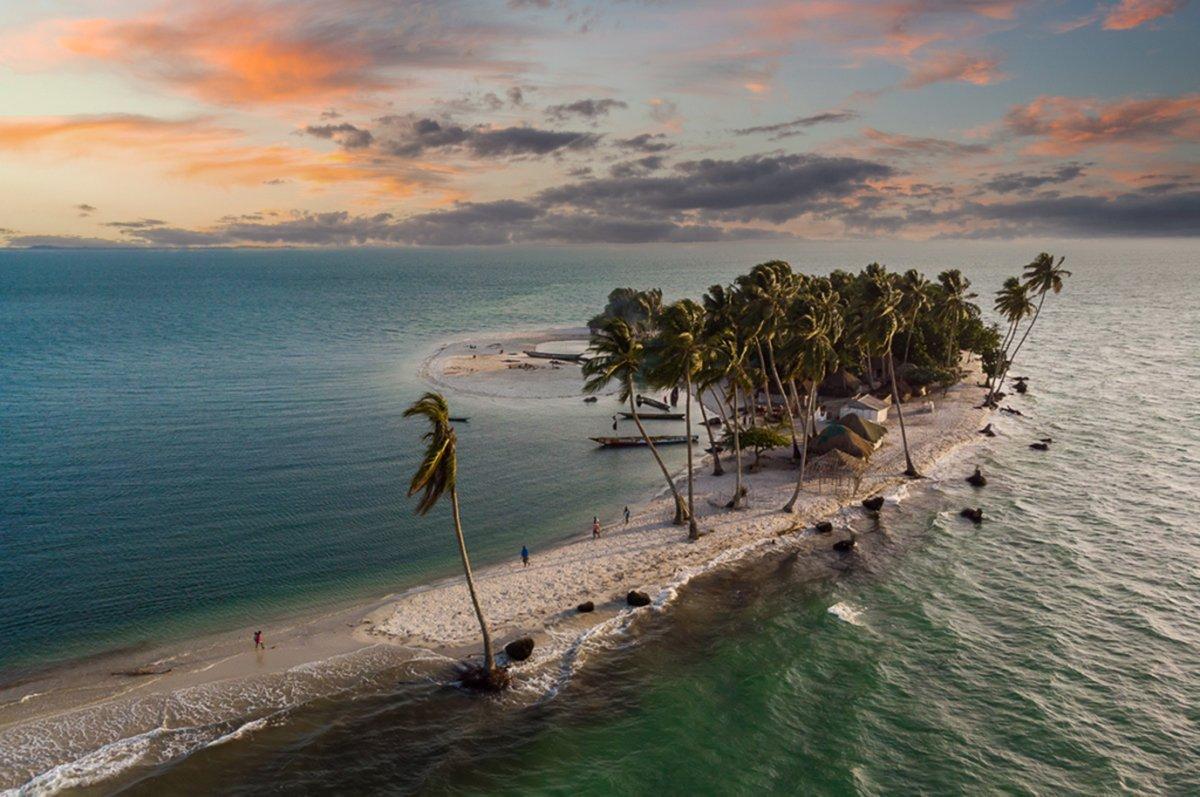 ---
Moringa Waterhole, Etosha National Park
There are a few waterholes in Etosha that have night viewing platforms, but I've only been to one. The watering hole at Moringa was a fantastic way to spend a few hours one evening. Halali Camp is where you need to stay to get to Moringa Waterhole and the camp is pretty good. There are decent facilities, a restaurant and a shop so if you do have to sprint to the shop at dusk before it closes for a bottle of Amarillo to sip at the waterhole, just ensure you have suitable running atire on. The dusk closing time for the shop is pretty strict too.
There is a path to the waterhole from the camp and everyone was very respectful of the animals which was great. We managed to see a hyena group, elephants, zebra's and even a very confused rhino. He came down to drink, got himself on an island and then couldn't remember which bit was shallow to get back off the island. It was pretty funny actually. He was stepping off and then thinking "nope not there" trying another spot over and over again. In the end he pretty much just stepped off and you could see the relief on his face when it was only knee deep.
A night safari is always a great idea, but sitting at a watering hole where you know animals will come is SO MUCH better.
If you are keen to see Namibia, Oasis Overland have a 22 day Vic Falls To Cape Town Deserts & Game parks trip from $1695 AUD + $1000 Local payment. This is the company that I did thousands of kilometers through Africa with and really loved them. They are a budget camping truck, however Moringa Waterhole is at one of the camps they stay at so included in the trip.
Or:
These trips below do night waterholes but just different locations to Moringa.
---
Mlilwane Wildlife Sanctuary, Eswatini (formerly Swaziland)
Eswatini is a kingdom that is land locked by South Africa. It is just stunningly beautiful and well worth the visit, however if you do get there, Mlilwane Wildlife Sanctuary is worth a few days stay. You can hike the mountains, you stay in these little bee hive huts which are really cool and the scenery is gorgeous.
There is a park reception where you can book guided walks or get maps for stepping out yourself. The absense of dangerous game (with the exception of a weird stalking Zebra) means that you are quite capable of getting yourself out and back on a hike without having to have a guide if that is what you would prefer. I did one day witha guide and one day on my own and loved it. I saw warthogs up close for the first time too!
I did manage to find the tours below that encompass Mlilwane Wildlife Sanctuary
3 Days Cultural Swaziland – Across Africa Tours 3 days – Starts and ends in Maputo. From $2049 AUD or
South Africa Explorer – Which I'm 99% sure is the tour I did with Nomad Adventures. 20 days. $3500 AUD and it was amazing!
Discover Mozambique – Also Nomad Adventures and accommodation (not camping). 14 Days, $3084 AUD to and from Johannesburg
---
Bonus: Dead Vlei, Sossusvlei, Namibia
Dead Vlei is quite iconic. A golden clay pan with the skeletal remains of centuries-old dead trees is surrounded by rust sand dunes that is the perfect contrast to the huge blue sky. The salt pan was formed when the Tsauchab river flooded. The water allowed camel thorn trees to grow, however when the river dried up, the trees all died creating the surreal landscape that you see today. Said to be around 900 years old they haven't deteriated at all, mostly due to the extremely dry climate. Dead Vlei is a photographers dream and there are more than a few people with tripods and very expensive cameras trying for the perfect shot.
You can get a ride in on a jeep which I would recommend unless it's not that hot. I walked in not realising that I couldn't get a ride out without buying a ride in and almost had to run to get back to the truck before it left. 5km's running in the middle of the day in Namibian heat. Yeah – get the ride in if you are pushed for time.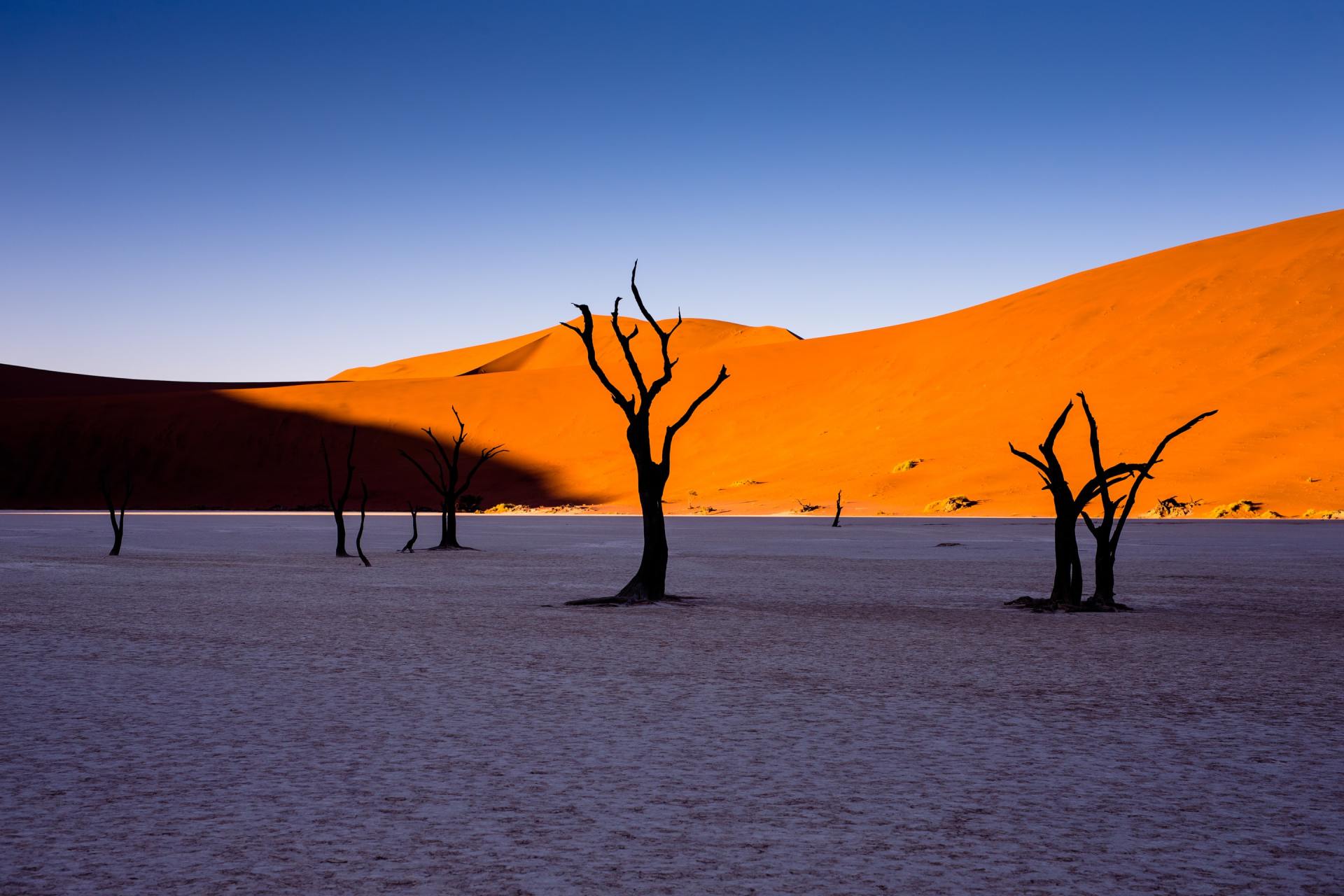 Tours That Visit Sossusvlei and Dead Vlei
---
So I hope you enjoyed this list of 20 fo my top recommendations for Africa. Please let me know which ones you've done and any that you think I need to put on my list for next time.
Check out heaps more posts on things to see and do in Africa