April Escapes: 20 Perfect Destinations to Visit
April can be a great time to travel. Spring in the northern hemisphere and the start of Autumn (or Fall) in the southern hemisphere, weather is typically mild and for many regions rainfall is minimal. From the ethereal landscapes of Iceland to the architectural marvels of the United Arab Emirates and the vibrant culture of Buenos Aires, these twenty locations offer unforgettable experiences that cater to a variety of interests. So, pack your bags and prepare to be enchanted by these perfect April getaways.
Antigua Guatemala
This picturesque city is a UNESCO World Heritage site, renowned for its well-preserved colonial architecture and cobblestone streets.
April offers a comfortable climate, making it an ideal time to explore Antigua's vibrant culture and history. Antigua is home to many historical attractions like churches, plazas and cathedrals that date back hundreds of years. It's also known as one of Central America's largest markets which makes it a perfect place to pick up some locally made handicrafts and souvenirs.
Of course Easter is a popular time in Guatemala, however usually it is local families out celebrating more than tourists so it is a great chance to experience the spiritual side of the catholic faith in Antigua.
Things to do and day trips in Antigua
Search for Accommodation in Antigua
Alternatively check out my article on the best hotels in Antigua for any budget.
Cairns, Australia
April marks the end of the wet season in Cairns, providing visitors with the opportunity to experience the Great Barrier Reef and the Daintree Rainforest with warm temperatures and lower humidity levels.
The city and surroundings are green after the summer rainy season, while the seas are typically quite calm in April. Being in the north of Australia it is warm enough to hike, sunbake and snorkel, but at this time of year the oppressive heat of the summer has passed.
You will expect temperatures of around 28 during the day, dropping to 22 overnight so perfect for all the outdoor activities Cairns has to offer.
Things to do and day trips in Cairns, Australia
Search for Accommodation in Cairns or Palm Cove
Cape Town South Africa
April in Cape Town offers a pleasant climate for exploring the city's diverse neighborhoods, picturesque coastline, and nearby wine regions. It is also an excellent time to hike Table Mountain or Lions head for amazing views out over the city.
With an average of 25 degrees during the day in April, Cape Town's weather is perfect at this time of year. April is also a little quieter in Cape Town with fewer tourists in the area which in turn makes accommodation more affordable and tours easier to book. I spend a week in Cape Town in April in 2017 and honestly the weather was perfect. I'm not saying I didn't think I might die hiking up Table Mountain but that was probably due to being terribly unfit more that being hot!
Things in and around Cape Town
Search for Accommodation in Cape Town
Palm Springs California
Palm Springs offers a desert oasis with its mid-century modern architecture, luxurious spas, and world-class golf courses.
April's warm temperatures and clear skies provide the perfect backdrop for outdoor exploration or just lazing by the pool. Nearby Joshua Tree National Park is a must visit for everyone who is staying in Palm Springs and with temperatures of around 24 degrees celsius in April, it's perfect weather for hiking.
Coachella Music and Arts Festival runs in April every year and while you do have to get tickets up to 9 months before the actual event, you might be able to grab some last minute tickets through 3rd party sales websites. It is worth it. I LOVED Coachella.
Day Tours in and around Palm Springs
Search for Accommodation in Palm Springs
Palawan The Philippines
Palawan's stunning landscapes, including its crystal-clear waters and lush jungles, make it a tropical paradise. April's dry season offers optimal conditions for island-hopping and snorkelling. Whether you wish to sail the islands on a 6 day adventure or base yourself at the town of El Nido and do some day trips out and around the islands, Palawan is at its most beautiful at this time of year.
It will be starting to warm up toward the end of April, however should top out at around 25-27 degrees. Even if it does get a rare bout of higher temperatures, you can simply walk down to the beach or jump off your yacht into the stunning waters of the Palawan archipelago.
Check out my article about Tao Sailing and their 6 day trips to and from Coron and El Nido in Palawan.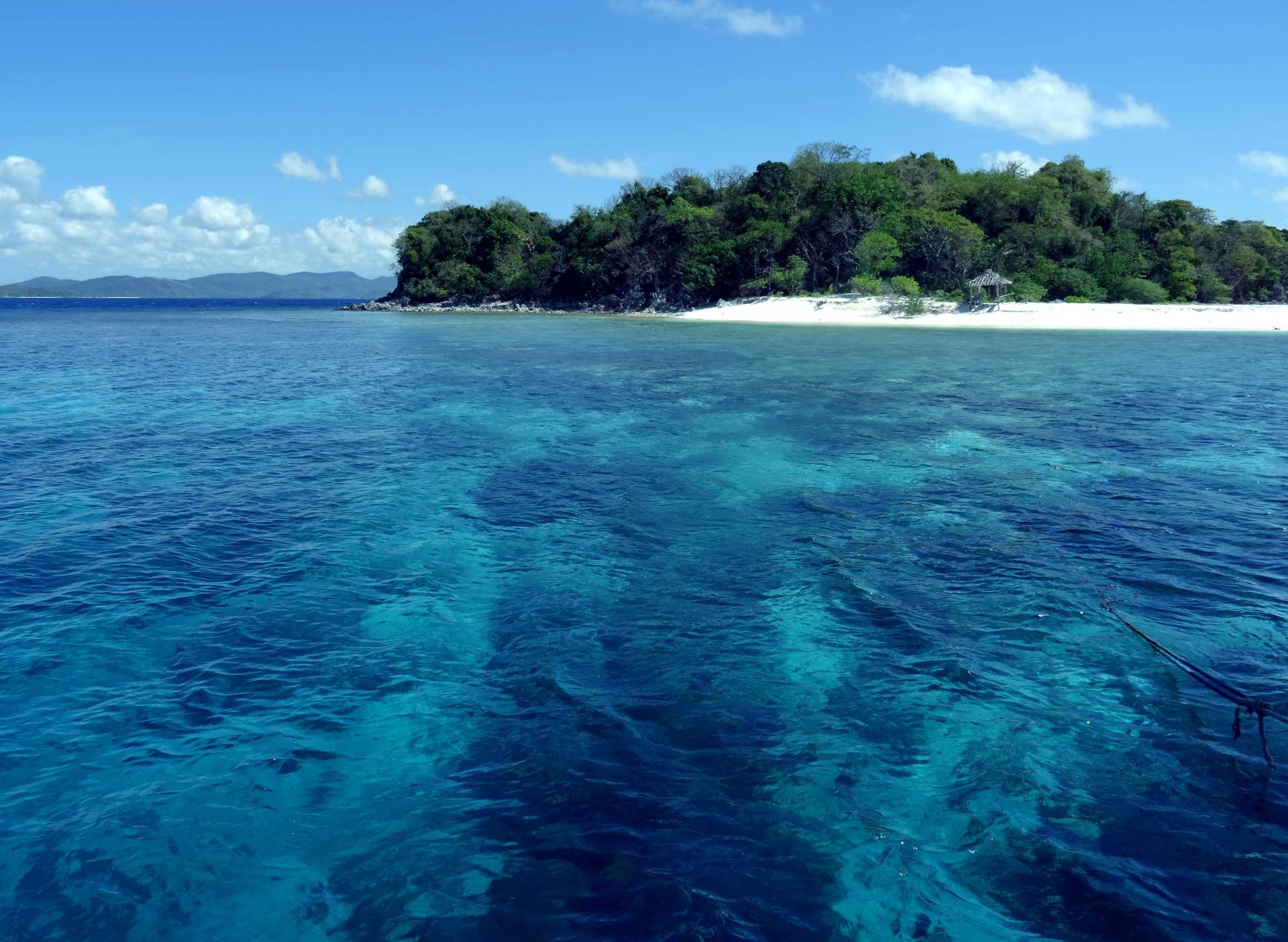 Day Tours in and around El Nido
London Baby!
April brings spring blossoms and milder temperatures to London, allowing visitors to explore its historic landmarks, world-class museums, and vibrant markets in reasonable comfort. The rains are for the most part over, but it is London so you can never say that for sure. The temperatures are still a little cool hovering around 15 degrees during the day, however a light jacket should be all you need for daylight adventures.
If you would like a quieter and less crowded holiday in London, be sure to check the local school holidays as typically the first 2 weeks of April are spring vacation for the local children. This can make London quite busy as it's the first time in decent weather that local families are able to travel. Be sure to travel outside these times to avoid the holiday crowds.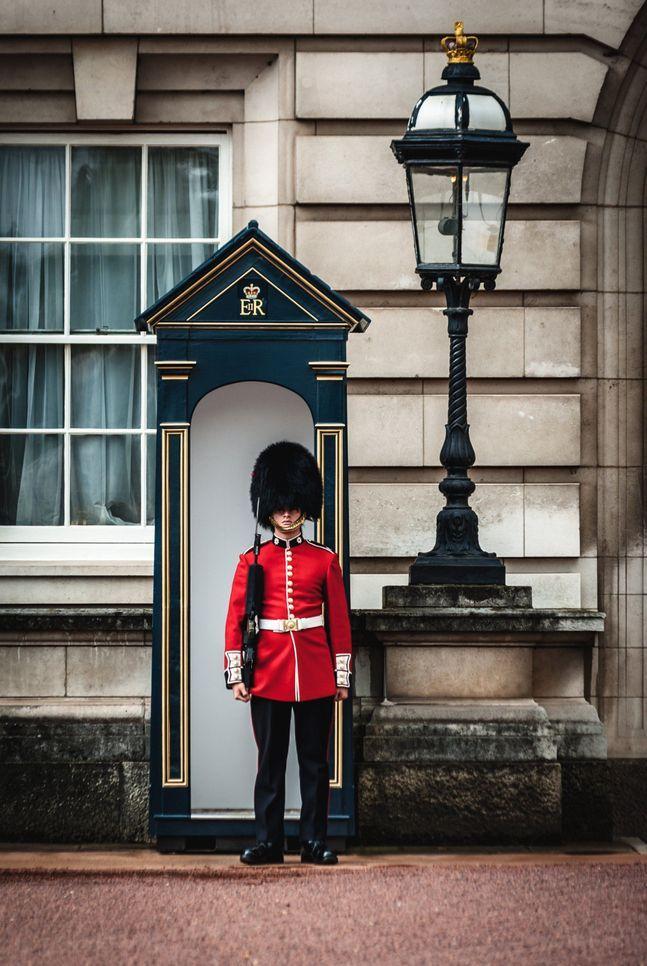 Day Tours in and around London
Search for Accommodation in London
Melbourne, Australia
Melbourne's milder April weather allows visitors to enjoy its thriving arts scene, diverse culinary offerings, and iconic attractions such as the Royal Botanic Gardens and the National Gallery of Victoria.
While Melbourne is known for having all 4 seasons in one day, typically during April the mornings can be brisk but the days are beautiful. Renown as Australia's premier food destination, April means you can and will be able to still sit outside and enjoy the diverse flavours that Melbourne is known for.
If you've never seen one, head to a local game of Australian Rules or to the Melbourne Cricket Ground for a professional game. While it will be cooler in the evening it won't yet be beanie and scarf weather so you will be able to watch the games in relative comfort.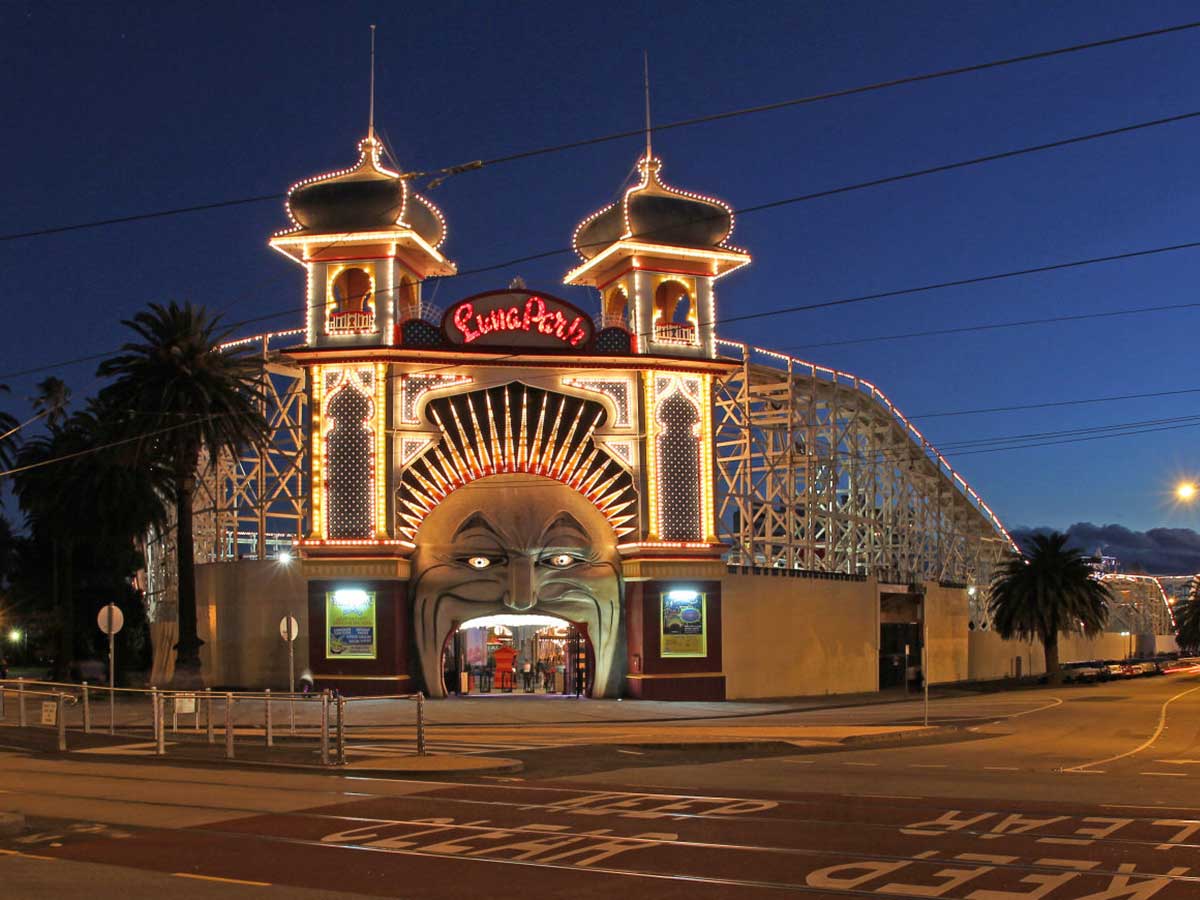 Day Tours in and around Melbourne
Search for Accommodation in Melbourne
Barcelona Spain
Barcelona's mild April weather is perfect for strolling along Las Ramblas, exploring Gaudi's architectural masterpieces, and indulging in the city's rich culinary scene.
While temps of 12-18 degrees C don't really conjure beach days, it is the perfect time to explore everything that Barcelona has to offer without the crowds that typically descend on the city in the summer.
On April 23, Barcelona celebrates Sant Jordi Day (St. George's Day), a unique local festival during which lovers exchange gifts of books and roses. The streets are filled with book stalls, flower stands, and various cultural events, providing a festive atmosphere.
No visit to Barcelona would be complete without a trip to the Sagrada Familia, Gaudi's most famous building. The cathedral is way less crowded during April and you can spend time there without the crowds that frequent over summer.
Barcelona's cooler weather in April makes it an ideal time for outdoor activities, such as strolling along the Passeig de Gràcia, exploring the vibrant El Raval neighbourhood, or biking along the city's extensive network of cycle paths. Spring will also mean the parks and gardens will be green and the flowers in bloom.
Day Tours in and around Barcelona
Search for Accommodation in Buenos Aires
Cuba
April's warm, sunny weather provides an excellent opportunity to explore Cuba's rich history, culture, and pristine beaches. Experience the colorful streets of Havana and the stunning landscapes of Viñales Valley or the Escambray Mountains. You will also find the locals lining the Malecon in Havana in the evening now that the warmer weather has arrived.
Temperatures between 20 and 30 degrees C means that you can participate in almost everything Cuba has to offer without it being too warm. The Beaches are quieter in April as it's not yet peak season so you can laze on Varadero, Cayo Coco or Playa Santa Lucía with way less people. The humidity doesn't really set in until mid June so it is dryer and clearer in April.
The rainy season typically starts in May so earlier April is probably the best bet for your visit to Cuba. The country isn't large so the temperatures and weather are similar in most places with the exception being the south east around Baracoa that can get very windy at this time of year.
Accomodation is hard to book prior to landing in Cuba. Neither Agoda or Booking.com have Cuban hotels and Trip Advisor is the main place for booking accommodation.
Likewise day tours must be booked with the locals when you arrive. I would highly recommend doing a tour of Cuba with Intrepid Travel or doing a tailor made tour with Peregrine. They will create custom itineraries for 2 or more people. Cuba isn't super difficult to do on your own and we spent a month travelling here, but you do need time as transport doesn't always leave every day and everything runs on Cuban time.
Penang Malaysia
April offers warm temperatures and lower rainfall levels in Penang, allowing visitors to enjoy its diverse cuisine, beaches, and historic sites like George Town, a UNESCO World Heritage site.
Penang will still be very warm in April, but it is considered a quiet season and visitor numbers are usually way less than the peak holiday periods of July-August and December-January. You can expect temps of 28-30 degrees C during the day with only 5-8 degrees cooler at night.
While this is quite warm, Malaysia is fantastic at working around the hot temps in the middle of the day. Typically you would spend your mornings at the beach and venture out into the city later in the day. Batu Ferringhi and Tanjung Bungah are popular vacation destinations, offering white sandy beaches, water sports, and stunning sunsets. Feringghi is only about 15 mins drive from George Town, with Tanjung Bungah closer by about 5 mins.
Heading inside in the middle of the day is one option. There are multiple good size shopping malls on Penang Island with Queensbay Mall probably the premier one.
Day Tours in and around Penang
Search for Accommodation in Penang
Rome Italy
April is an ideal time to experience Rome's ancient sites, such as the Colosseum and the Pantheon, without the sweltering heat and crowds of summer.
Rome is always busy so I'm not sure it's entirely possible to ever avoid the crowds but April is probably your best chance of doing so.
It will be a little cooler than you expect Rome to be with the daily temps ranging from 9-19 degrees C, however that is perfect weather for wandering the streets and eating at the great cafes and restaurants Rome is known for.
Of course Easter is HUGE in Rome and while prices will hike over the 4 day weekend, if you book for a week you just might be able to get a good deal for accommodation that covers that period as well. It would be a shame to visit Rome in April and not spend at least some of the Easter weekend there.
If you did want to avoid the city during the Easter period, April's mild weather is perfect for exploring the surrounding areas of Rome. Day trips to nearby destinations like Ostia Antica, Tivoli's Villa d'Este and Villa Adriana, or the picturesque Castelli Romani towns are enjoyable and comfortable during this time of year.
Day Tours in and around Rome
Search for Accommodation in Rome
Singapore
Singapore's year-round tropical climate makes April a great time to explore its futuristic skyline, lush green spaces, and renowned food scene. Singapore is a great city with heaps to see and do but of course it is the food that is the main draw card for lots of visitors to Singapore. With great street food markets, many riverside dining options and of course the little back alley local restaurants you can always find something to suit your taste in Singapore.
The more temperate weather in April is great for exploring Singapore's many sights and scenes like:
Marina Bay Sands
Singapore Botanic Gardens
Sentosa Island
Gardens by the Bay
Chinatown,
Little India, and
Kampong Glam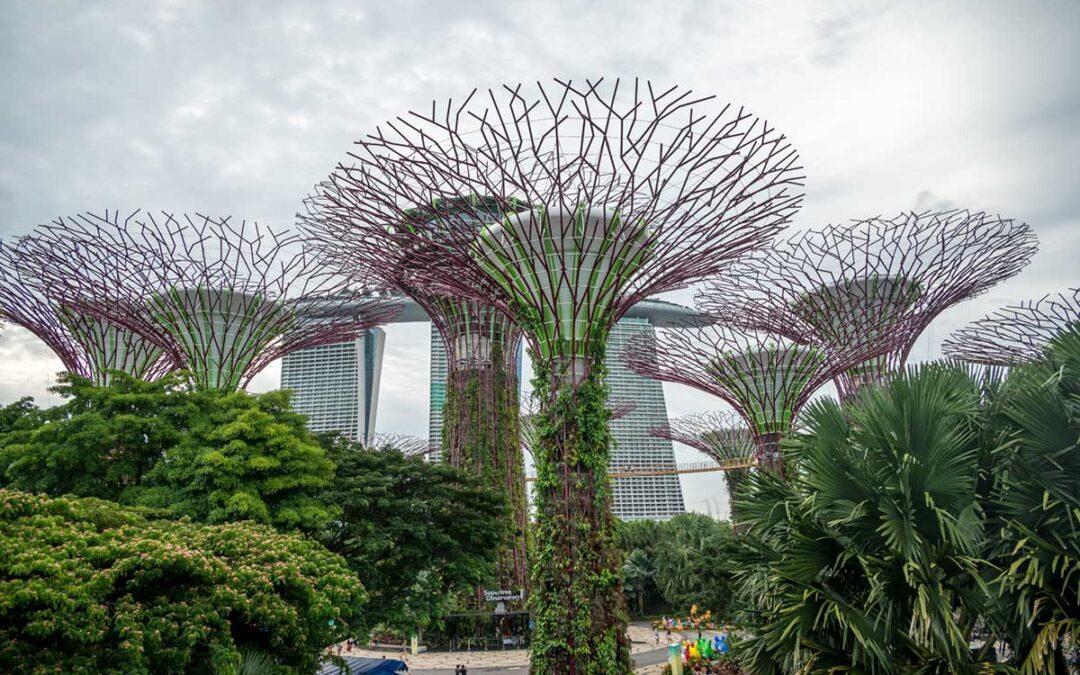 Day Tours in and around Singapore
Search for Accommodation in Singapore
Morocco
From the bustling souks of Marrakech to the tranquil Sahara Desert, Morocco's diverse landscapes and rich culture are best experienced in April's mild and sunny climate.
April falls within Morocco's spring season, characterised by mild temperatures and comfortable weather. Average temperatures range between 15-25°C, depending on the region. This makes it an ideal time to explore the cities, enjoy outdoor activities, and see the varied landscapes without the intense heat of the summer months.
The Atlas and Rif Mountains offer numerous hiking trails that can be undertaking in the milder weather, while the coastal regions provide opportunities for surfing, windsurfing, and beach relaxation with the temperatures still warm enough for these activities.
Tourist numbers are lower so prices are more affordable and trust me it is much better weather to be wandering Mdina's than in the stinking hot of summer.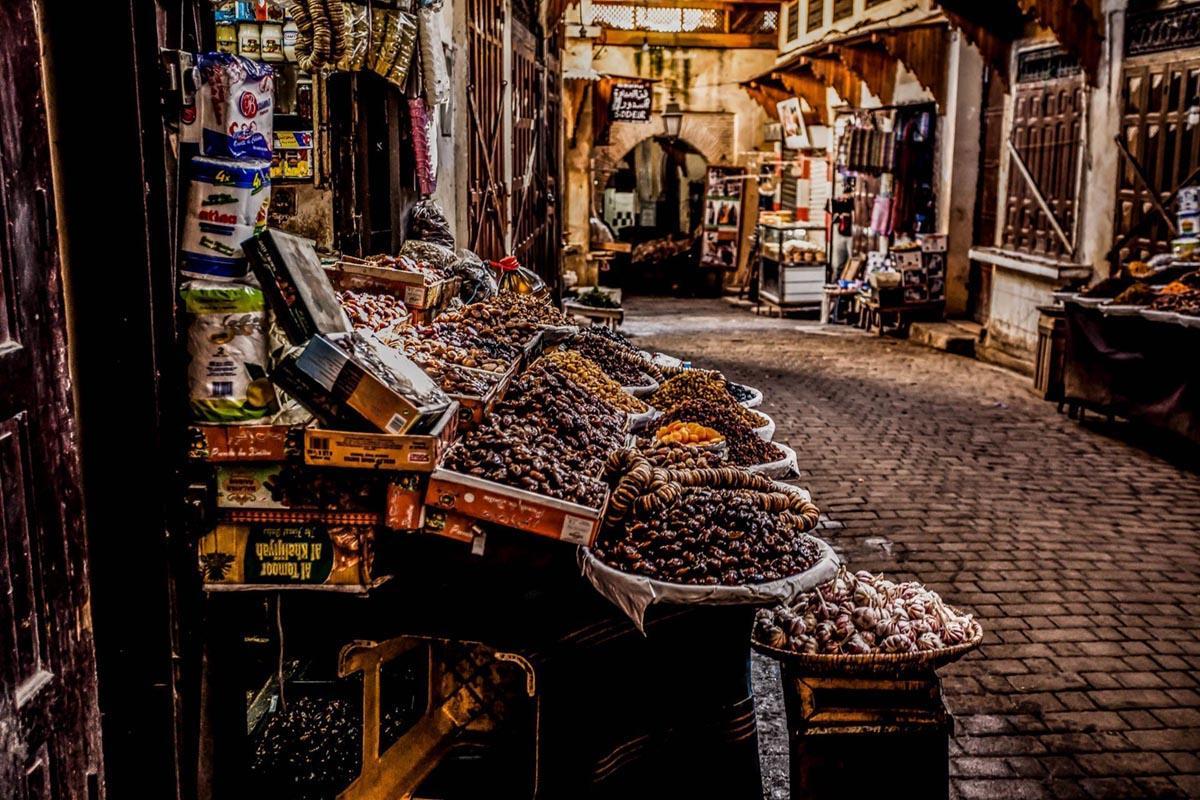 Multi Day Tours Of Morocco
If you are not comfortable travelling around Morocco on your own, consider doing a multi day tour.
Check out these TourRadar Tours of Morocco that are under $1600 AUD. Up to 15 days in length these tours are from reputable operators like Intrepid Travel or G Adventures.
Highlights Of Morocco (G Adventures)
BUDGET: $1599 AUD
Start in Casablanca and end in Marrakesh
15 days.
9 Locations in Morocco
Priced from: $1599
Best of Morocco (Intrepid Travel)
BUDGET: $1770 AUD
Start in Casablanca and end in Marrakesh
15 days.
12 Locations In Morocco
Sahara Camp Included
14 breakfasts, 2 lunches, 4 dinners
Morocco Markets & Mountains (G Adventures)
BUDGET: $1400 AUD
Start in Casablanca and end in Marrakesh
13 days.
9 Locations In Morocco
12 breakfasts, 2 dinners
Okavango Delta, Botswana
April in the Okavango Delta offers a unique opportunity to witness its annual flood, attracting abundant wildlife and creating unforgettable safari experiences.
April falls within the transition period between the wet and dry seasons in the Okavango Delta. This means that the landscape is lush and green, with many waterways and channels beginning to fill up after the flooding season. The gradual increase in water levels during April attracts numerous animal species to the Delta. This is an excellent time for wildlife viewing, as the concentration of animals around the water sources increases. You can expect to see elephants, hippos, buffalo, giraffes, zebras, and various antelope species. Predators such as lions, leopards, and hyenas are also more active during this time, increasing your chances of sighting these big cats. They are rare and it is incredibly difficult to spot leopards in particular, however this is the best season for it as they come back to the waterholes after prey.
April experiences relatively mild temperatures in the Okavango Delta, with average highs around 28°C and lows around 14°C. The days are typically warm and sunny, while the nights can be cool.
If you are planning on a visit to the Okavango Delta in April it is best to contact the local providers as to the best time. Each season is different and you can be super lucky and get just overnight rains or it can pelt down for days on end so local advice is a must.
Day & Multi Day Tours Of the Okavango Delta
Search for Accommodation in Maun
Egypt
April is an excellent time to visit Egypt with warm but not scorching temperatures and less crowds. You might not know but Egypt is a great spot for bird watchers in April. Many bird species pass over the region on their spring pilgrimage between Africa and Europe. The Sinai Peninsula is one of the best locations for bird watching during this time.
The average temperature ranges from 18-29°C, which is warm but not as hot as the horribly hot summer months. The weather is perfect for exploring ancient sites, such as the Pyramids of Giza, the Sphinx, or the temples of Luxor and Karnak.
Egypt also celebrates Sham el-Nessium on the day after orthodox easter which usually falls in April. This festival usually sees local families spend the day outdoors enjoying picnics at local parks and beaches with family and friends.
If you are an ocean lover, the Red Sea coast offers exceptional diving and snorkelling opportunities during April. Water temperatures are warm enough for comfortable swimming, snorkelling, and diving, allowing you to explore the underwater wonders of destinations like Hurghada, Marsa Alam, and Sharm el-Sheikh.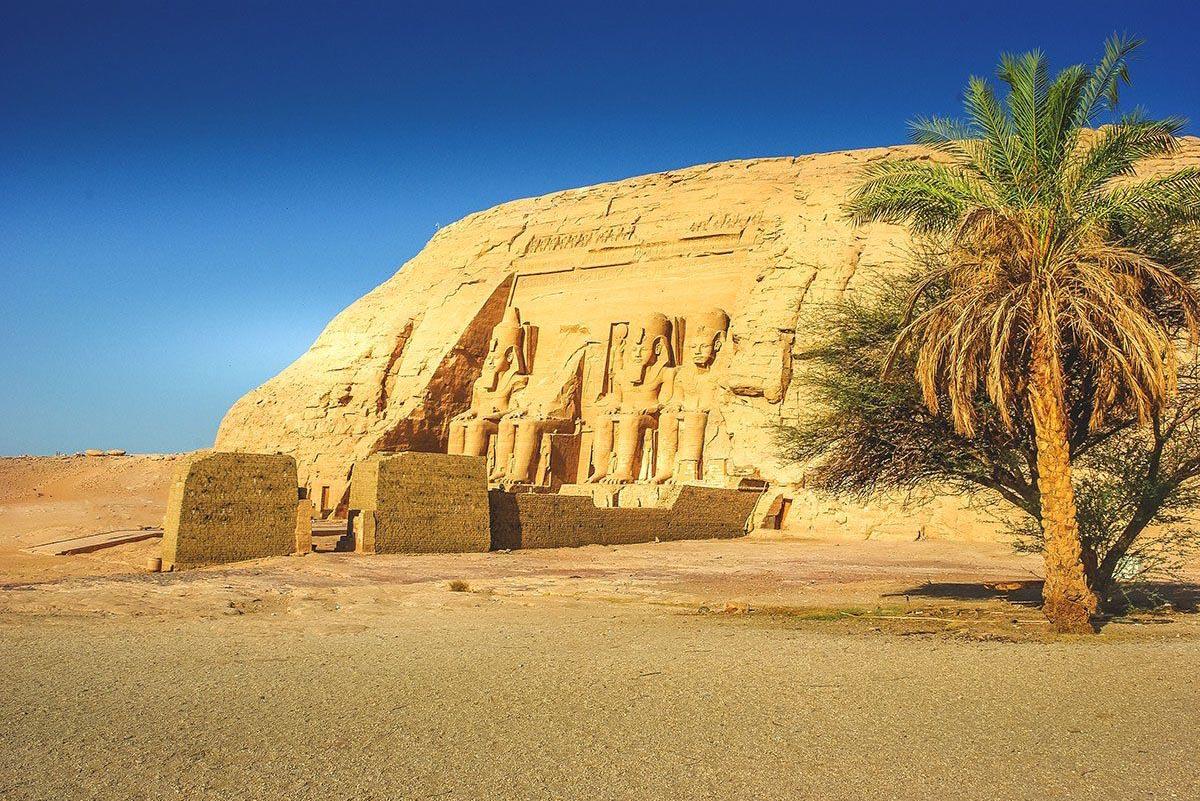 Explore Egypt (Intrepid Travel)
BUDGET: $2400 AUD
Start and end in Cairo
15 days.
One of the few that also goes to Alexandria.
Overnight Felucca on the Nile
Egypt Explorer (Timeless Tours)
BUDGET: $1800 AUD
Start and end in Cairo
10 days.
Feluca Nile Cruise
Airport Transfers Included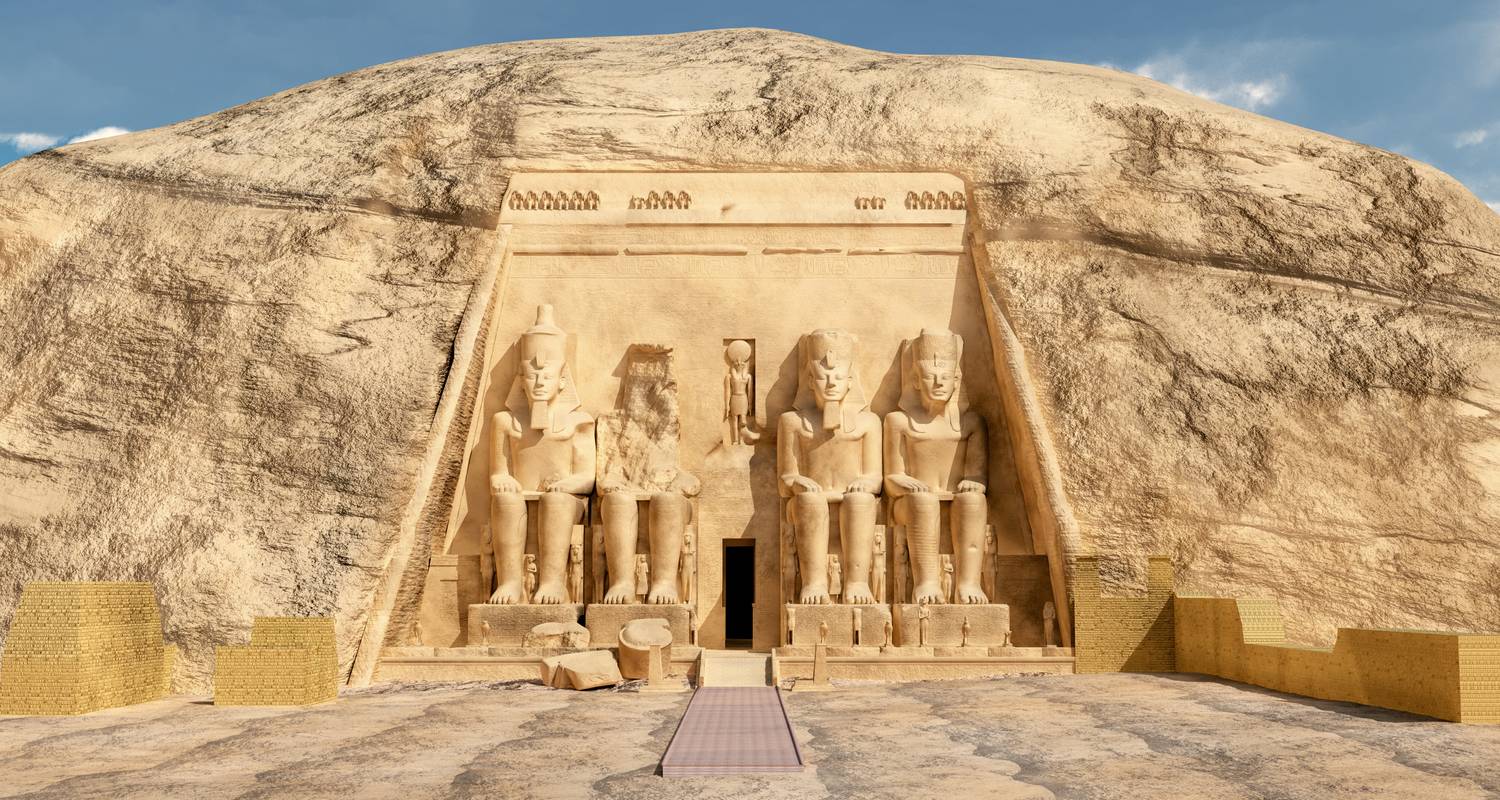 King Ramses (On The Go Tours)
BUDGET: $3225 AUD
Start and end in Cairo
13 days.
3 Nights in Hurghada to relax
Breakfast daily, 2 lunches and 2 dinners
Search for Accommodation in Cairo
Iceland
April in Iceland is a time of longer daylight hours, milder temperatures, and the winter snow melt. This month offers the last chance to catch the elusive Northern Lights before the extended daylight hours of summer makes them less visible. As the snow melts, Iceland's iconic waterfalls, such as Skogafoss and Gullfoss, roar to life and the ability to do some of Iceland's iconic hikes moves front and centre. Iceland's main tourist season is from May to September so visiting in April can mean less crowds and of course that means – better photos!
April is an ideal time to explore Iceland's otherworldly landscapes, including the famous Golden Circle route, where you can see:
Thingvellir National Park
Geysers
Kerod Crater &
Silfur Fissure
For anyone seeking a more adventurous vacation, glacier hikes, ice caving, and whale watching excursions are widely available and often a little cheaper than during the main season.
Day Tours in and around Iceland
While April is a great month to be in Iceland, you may find that some major multi day operators don't start until May. If that is the case, consider basing yourself in Reykjavik and doing day tours from there. Check out Tour Radar for a multi day tour to suit your time frame and budget, or look at day tours below.
Search for Accommodation in Reykjavik
Hong Kong
April brings pleasant temperatures and lower humidity to Hong Kong, providing the perfect conditions for exploring its bustling cityscape, lively markets, and picturesque landscapes. The temperature in April doesn't have much variation between day and night time temps. Expect overnight temps of around 20 degreec C and day temps of as high as 25, perfect weather for exploring the alleyways and food stalls of Honkers (as Aussies, we shorten everything!)
The Hong Kong Film Festival runs from late March through April and showcases both international and local films. Tickets are relatively easy to get a little in advance and some of the films are very good.
While the Hong Kong Sevens, an annual rugby tournament does run in April most tourists in town for the football are focused on attending games and its not as busy as you would expect.
One of the best things to see in Hong Kong in April is the Ching Ming Festival. Also known as Tomb-Sweeping Day or Qingming Festival, this is a traditional Chinese festival that usually falls in early April. Locals pay respect to their ancestors by visiting and cleaning gravesites, making offerings, and burning joss paper. The festival provides a unique opportunity to witness traditional Chinese customs and rituals and as long as you aren't too overt, sitting in a cemetery watching these families in the evening is very cool. This was one of my favourite things we did in Hong Kong and thanks to Loa who suggested it.
Day Tours in and around Hong Kong
Search for Accommodation in Hong Kong
United Arab Emirates
April is a great time to visit the United Arab Emirates, as the weather is comfortably warm but not yet at its peak summer heat. This makes outdoor exploration and sightseeing much more enjoyable, allowing you to fully appreciate the country's incredible architecture and rich cultural heritage.
Dubai, the UAE's most famous city, boasts iconic landmarks like
the Burj Khalifa, the world's tallest building,
The Dubai Fountain
An indoor ski resort,
Burj El Arab where you could splash out for lunch
Dubai Mall for those shoppers among you
Jumeira Beach and the luxurious Palm Jumeirah island &
The Bastakiya Quarter.
In addition to these attractions there are many museums including Museum of Islamic Civilization (MICE) Museum of Modern Art (MOMA), Dubai Natural History Museum & Aquarium which has over 250 species on display including sharks fish reptiles birds insects scorpions snakes turtles etc..
Meanwhile, the capital, Abu Dhabi, is home to the stunning Sheikh Zayed Grand Mosque and the Louvre Abu Dhabi, a testament to the country's commitment to art and culture. For those motorsport lovers, you can also visit Ferrari World and spend the day at this motorsport theme park.
Beyond the glitz and glamour, the UAE also offers a more traditional side, with historic sites such as Al Ain's ancient oasis and the Al Fahidi Historical Neighborhood in Dubai. For a taste of adventure, don't miss the opportunity to go on a desert safari, where you can experience camel rides, dune bashing, and view the spectacular Arabian sunsets.
If you are travelling solo check out my post on the UAE being an amazing place for solo female travel.
Things To Do In The UAE
Search for Accommodation in Dubai or Abu Dhabi
Buenos Aires
April in Buenos Aires is a beautiful time to visit. The pleasant temperatures make exploring the city's rich history, stunning architecture, and lush parks a real pleasure. With the temperatures hovering around 23 degrees, you can stroll the tree lined streets in comfort.
Buenos Aires is often called the "Paris of South America," and well known for its lively tango scene. April is the perfect month to immerse yourself in the city, as the city hosts numerous tango events, performances, and classes during this time.
April is considered a "shoulder season" in Buenos Aires so you will find accommodation prices more affordable and of course less crowds. It would pay to research Easter dates as it is a very popular event in Argentina and will see higher prices both for accommodation and flights. If you are keen to submerge yourself into Argentinian life, Easter is a buzzing and lively time to be in Buenos Aires. Of course if you would prefer it a little quieter, avoid the easter weekend.
Day Tours in and around Buenos Aires
Search for Accommodation in Buenos Aires
Hike Some or All Of The Camino De Sanitago
April sees the albergues opening up on the Frances way of the Camino and this can be a great time to start this amazing pilgrimage. May to September are the main months to hike the Camino but starting in April will help you to avoid the summer crowds in July and August.
The Frances route has some of the mildest weather of all the Spanish Camino Routes, however if you plan to hike the Via de la Plata you will need to do it outside the summer months when it is just too hot so April would be perfect.
If you are hiking the Frances Way in April it will still be cool in the evenings but the days should be clear and warm by around 10am. Hiking the Camino was one of the best things I ever did and I can't recommend it enough.
You don't need to do it with a tour, but if you know you will get a little anxious about getting a bed every night, consider booking a tour. While you only need to walk from Sarria to qualify for the 100km's you need to get your Compostela certificate, walking the entire length is just wonderful. If you don't have much time why don't you consider doing a week long stage every year? It doesn't matter how you do it – it is fully up to you. 
Walk The Camino (G Adventures)
BUDGET: $1700 AUD
Start in Sarria To Santiago
Hotel stays, breakfast daily &
a guide throughout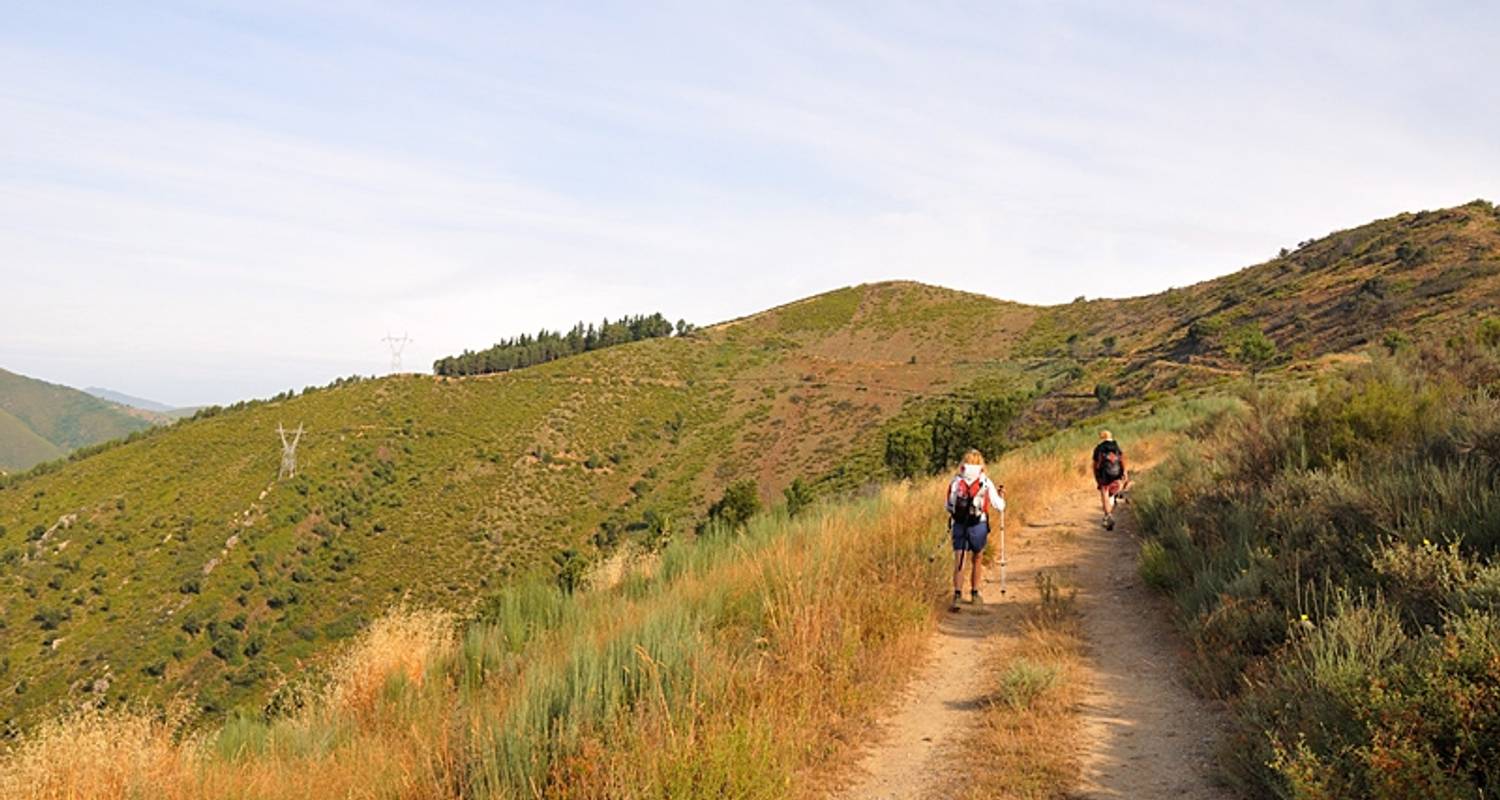 Camino Trek (Exodus Travels)
BUDGET: $2480 AUD
Hike from Samos to Santiago
9 days.
En-Suited rooms in hotels and pensions.
Guide for all walking days
Way Of St James (Uncommon Tours)
BUDGET: $1106 AUD
Self Guided Sarria to
Santiago de Camino
7 days.
Boutique hotels and country homes
Search for Accommodation in Sarria
Sarria is the starting point if you do intent to walk the final 100km. Alternatively you need to get yourself to Saint Jean Pied De Port in France to start. You can also start from any point along the way, like Pamplona, Leon or Burgos
---
---
Amazing Places to Visit in April – Conclusion
Whether you're seeking adventure amid Iceland's otherworldly landscapes, marvelling at the architectural wonders of the United Arab Emirates, or dancing the night away in Buenos Aires, these destinations offer unique and unforgettable experiences. April is a great month to travel and I hope I've given you some ideas for your next adventure.