17 Activities & Things To Do In York, UK
York, England is a popular tourist destination. There are so many fun things to do and see in this beautiful city. If you have limited time or only want to visit one city while traveling in the UK, York is a great day trip from London. It's accessible by train or car and there are plenty of places to stay as well as restaurants and pubs to enjoy before or after your day out exploring this historic city.
York Minster
If you're a fan of architecture, stained glass, or music, then this is the place for you. The York Minster is one of the largest Gothic cathedrals in Europe and houses many beautiful stained glass windows that were produced by William Morris (of Morris & Co. fame).
The architecture itself is also quite eye-popping. It was built between 1220 and 1472 on an earlier Norman structure. The central tower has been used as a navigation aid for sailors since 1270! Many interesting stories are connected to this cathedral—look into them online before your visit so you can appreciate them even more when they come up during your tour!
York Minster's Opening Times:
General Visiting is Monday through Saturday from 9.30am – 4pm & Sunday from 12.45pm – 3.15pm
Ticket Prices For York Minster:
| Adult | Student (valid ID reqd) | Child (0-16 years) | Guidebook |
| --- | --- | --- | --- |
| £12.50 | £9.50 | £0.00 | £6.00 |
Children must be accompanied by an adult.

Student tickets will required that student ID is presented.

You can also add in the Tower to your entry however this can only be booked on the day of your visit. It's an extra £6 and if you would like to climb the 275 steps up the tower, it would be best to call the day of your visit to ensure you can secure that ticket as well.
---
The Shambles
The Shambles is a street in York, England known for its well-preserved medieval timber-framed buildings. The street has been described as one of the best preserved medieval streetscapes in Europe and claimed to be the inspiration for Diagon Alley in Harry Potter. It contains various small shops, pubs and restaurants.
The name comes from the Latin word "scamelium" meaning "bar" or "beam" and is though to have been a reference to the timber beams and wooden shelves on which goods were displayed.
Originally the Shambles hosted primarily butchers and the narrowness of the street was by design to ensure that the cuts of meat that hung in the windows were kept out of the direct sun.
Sadly none of the original shop fronts have survived, however they have all been restored to be how they would have looked in years gone by. There are quirky boutiques, chocolate shops, gift shops and even a stamp dealer.
Shops to See In The Shambles
Parlomade Café and Scone House.
OMG – their scones are to die for!
British Wool and Cashmere
Have a browse here for your next knitted item. It's not all tweed jumpers either. I purchased a beautiful wrap that I've dragged around the last 5 winters and its still going strong.
"The Shop That Must Not Be Named"
Line up for entry into this Harry Potter themed shop. I like HP but I'm sorry there's no way I'm lining up for something I have a vague interest in, however the line was LONG but the people were dedicated. Apparently its the shop that everyone comes to see. In order to enter the shop, you have to get your wand sorted into one of four houses. You can also buy various accessories like wands (made from real wood), robes, beanies and scarves. There are also t-shirts available for family and friends!
The Shambles Market
This market was the winner of the 'Best Outdoor Market' category at the 2022 Great British Market Awards and its easy to see why. More than 70 stalls like the market square and you can find everything from fresh flowers, to vintage items to food, clothing and even fresh produce.
---
The Yorvik Viking Centre
The Yorvik Viking Centre is dedicated to the history of the Vikings in York. It is located at Coppergate and was originally an archaeological dig site that has now been transformed into an exhibition centre. The centre has been designed to represent a reconstructed Viking settlement complete with a full size model of a Viking long house, a large interactive map showing the locations of other sites in North Yorkshire where you can see evidence of Viking activity, along with various displays and exhibitions detailing what life was like for these people who lived so many years ago.
You can learn about how archaeologists excavated this site, what they found and how they pieced together what happened here hundreds of years ago. There are also historical re-enactments taking place throughout the year where visitors can see actors dressed up as Vikings who will be demonstrating skills such as how they built houses or made clothes out of animal skins or leathers
Jorvik Viking Opening Hours
The opening times vary quite a bit throughout the year. Plan your visit via their website and be aware that last admission is 1 hour before closing time.
Opening times 2022
The opening hours do vary based on the season and do seem to be affected by whether or not its school holidays.
4th January – 13th February: Sunday-Thursday 10am-4pm; Friday-Saturday 10am-5pm
14th – 27th February: 9am-6pm **Last admission is 5pm on 22nd and 24th Feb**
28th February – 3rd April: 10am-4pm (Sunday-Thursday) 10am-5pm (Friday-Saturday)
4th April – 8th April: 9am-5pm
9th-24th April: 9am-6pm
25th April – 1st May: 9am-5pm
2nd – 27th May: 10am-5pm
28th May – 5th June: 9am-6pm
6th June – 15th July: 10am-5pm
16th -22nd July: 9am-5pm
23rd July – 4th September: 9am-6pm
Entry Prices for Yorvik Viking Centre
| Adult | Student (valid ID reqd) | Child (5-16 years) | Senior | Family of 4 | Family of 5 |
| --- | --- | --- | --- | --- | --- |
| £13.50 | £11.50 | £9.50 | £11.50 | £39.00 | £45.00 |
| | | < 5 are free | | | |
---
The National Railway Museum
The National Railway Museum is a must-see for any railway enthusiast, and one of the most popular destinations in York. The Museum has been open since 1975, and it's home to an impressive collection of heritage railways vehicles that were built between 1830 and 1939.
The museum features over 150 years of British railway history, including locomotives from famous steam engines such as Flying Scotsman and Mallard. It also includes extensive displays about train travel through the years.
When visiting, you can also take part in some hands-on activities at their 'Railway Experience,' which will let you step back in time to experience what life was like on board a Victorian train carriage or try your hand at driving a replica LNER Pacific locomotive engine! You'll even get to sit inside some iconic trains such as the Flying Scotsman or Mallard (the world's fastest steam locomotive).
National Railway Museum Opening Times
The National Railway Museum is open daily with the times listed below:
10am – 5pm Wednesday to Sunday
NB: These are the opening times as at may 2022. Please check their website as they may extend hours as the COVID recovery continues.
Fees to Enter The National Railway Museum in York
Admission to the National Railway Museum is free, however they do recommend you book to secure your timeslot.
Food At The National Railway Museum
They also have cafes in the Great Hall and Station Hall that are open over the lunch time period.
Great Hall café is open 10.00–16.30. Station Hall café is open 10.00–15.00.
---
Walk The York City Walls
The York City Walls, also known as the Medieval Walls of York, are a popular tourist attraction in York. It was built as a defensive wall in the medieval times and is approximately 20 miles long. It has been designated a UNESCO World Heritage Site since 1999.
The walls were built to protect the citizens of York from attacks by Scots who didn't want to be ruled by England or Frenchmen who wanted to take over the city. The walls are still intact today and serve as an important part of British history.
You can see many things on the walls such as arches, gates which lead into different areas within York, towers where people could stand guard against incoming attacks and houses for soldiers who worked at defending their city during war times. It is a really nice walk around all or some of the wall sections and you will get to see a good selection of York, its architecture and styles.

---
York Dungeon
The Dungeon is housed in an old prison, and is a great place to learn about the city's dark history. The actors bring to life York's most famous characters, tales and events.
The Dungeon takes you on a journey through time where you encounter some of York's infamous residents such as Guy Fawkes and Isabella Billington. You will also be able to witness 10 live actor shows that showcase York's dark past. If you are brave enough you can do the scariest show in Dungeon history and survive the witch!
Some of the current shows:
They also have Dungeon Late which is an over 18 adults only evening tour.
York Dungeon Opening Hours
The York Dungeons are open from
11am – 4pm Monday to Friday,

10am to 5pm Saturday and

10am to 4pm Sunday
Ticket Prices for York Dungeon
Standard tickets are £17.95 pre-purchased online and £19.95 on the day. It is highly recommended that you pre-purchase your tickets as they sell out fast. This price point gives you a 15 minute window to enter the Dungeons. If you upgrade to the £24.95 ticket price you can enter anytime during the day that you have chosen.
Purchase Your Ticket For The York Dungeon 
Spending A Few Days In York?
If you are planning on doing either one day or up to 3 days in York, the York City Pass would be a great idea. Available for a single day, 2 days or 3 days, the pass gives you FREE access to over 40 tourist locations.
From restaurants to gardens to river cruises, the York Pass encompasses a wide variety of attractions.
Please be aware, that you do still need to book for the more popular attractions to secure your prefered time slot.
---
York City Ghost Bus Tour
The Comedy Ghost Tour is a 75 minute tour on board the "Ghost Bus" that takes you through some of the city's most haunted spots.
Driving through York at night on a 1960's Routemaster bus, the on-board actors will give you a humorous insight into the more sinister side of York's famous landmarks. Departing from a central location at Bus Stop RE by York Station the tour is easy to get to and looks like fun.
Get your City Ghost Bus Tour ticket online and be ready for a night of frightful comedy!
| Adult | Student (valid ID reqd) | Child (5-16 years) | Senior | Family of 4 | Family of 5 |
| --- | --- | --- | --- | --- | --- |
| £13.50 | £11.50 | £9.50 | £11.50 | £39.00 | £45.00 |
| | | < 5 are free | | | |
---
York Cold War Bunker
If you're interested in the history of World War II, this bunker is for you. The Bomber Command Bunker was built during the Second World War and used as an underground command and control centre for RAF Bomber Command. It's one of only four such bunkers left in Britain today—the others are at High Wycombe, St Andrew's Woodland (in Leeds), and Battle of Britain House (also known as COBRA). While it was designed to be used during an aerial bombing attack on York, its location makes it likely that it would have been converted into a bomb shelter if needed during an actual air raid.
Opening Hours For York Cold War Bunker
Entry to the bunker includes a guided tour and you do need to book. The tours take place hourly and last the full hour.
The bunker is open from Friday to Sunday from 10am to 5pm. Booking can be made via their website.
---
Prices for York's Cold War Bunker
| Adult | Concession | Child (5-16 years) | Family (2A + 2C) | Family (1A + 3C) |
| --- | --- | --- | --- | --- |
| £7.00 | £6.30 | 4.20 | £18.20 | £11.20 |
| | | < 5 are free | | |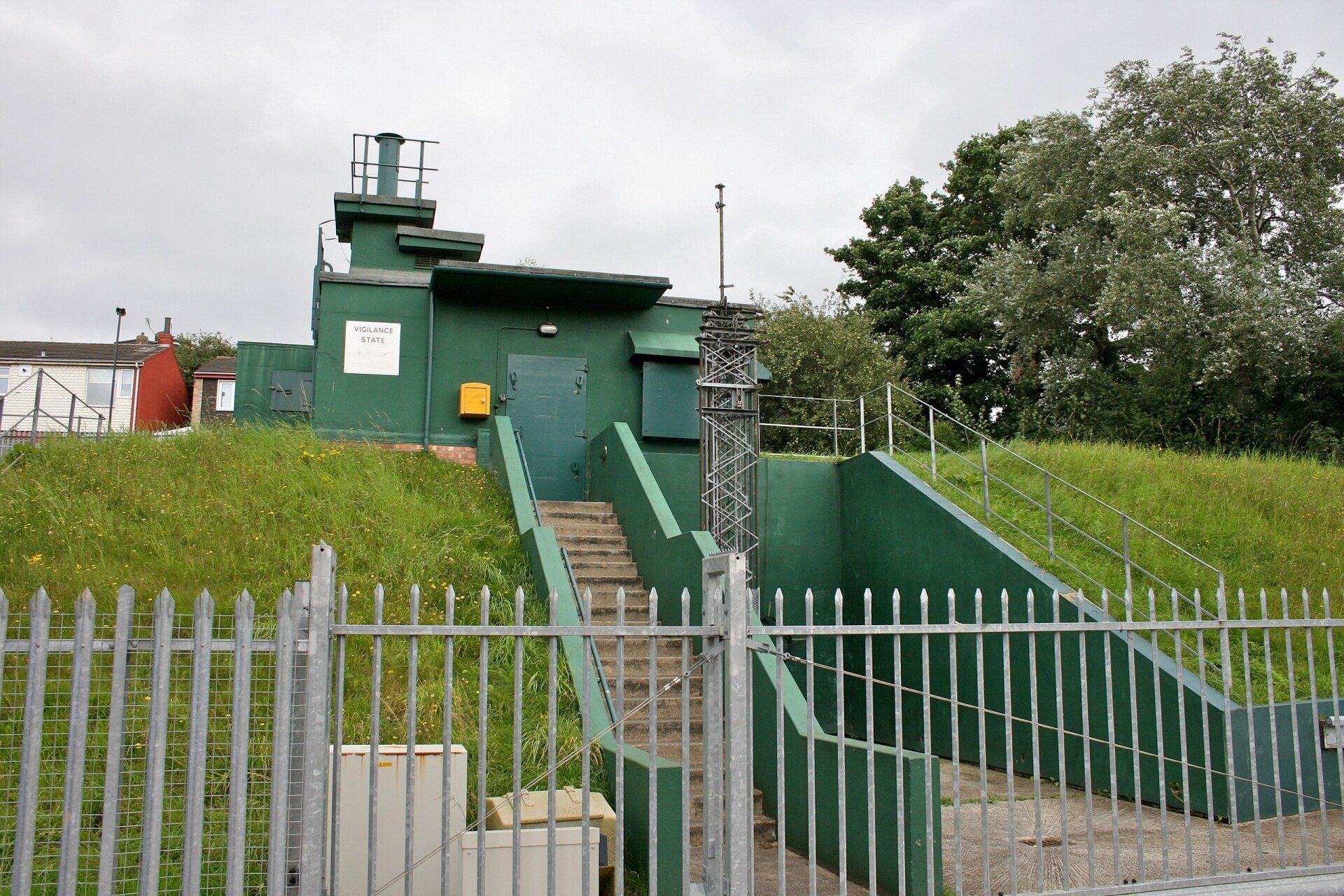 ---
Visit Rievaulx Abbey
Around a 45 min drive from the centre of York lies Rievaulx Abbey. One of England's most impressive ruins a visit to Rievaulx Abbey is a must to for any Yorkshire holiday.
The new visitor centre will allow you to have morning tea or lunch on the premises and a wander through the ruins with an Audio tour is by far the best way to see this impressive Cistercian monastery. A great option is to park in the nearby town of Helmsley and walk the path from Helmsley Castle to Rievaulx Abbey. At just under 4km it is a leisurely hours walk through some lovely countryside.
English Heritage provide a map you can download to assist with directions.
Opening Times For Rievaulx Abbey
The abbey is open from 10am to 5pm Tuesday through Sunday.
Prices For Rievaulx Abbey Entry
| Adult | Concession | Child (5-16 years) | Family (2A + 2C) | Family (1A + 3C) |
| --- | --- | --- | --- | --- |
| £10.00 | £9.00 | £6.00 | £26.00 | £16.00 |
| | | < 5 are free | | |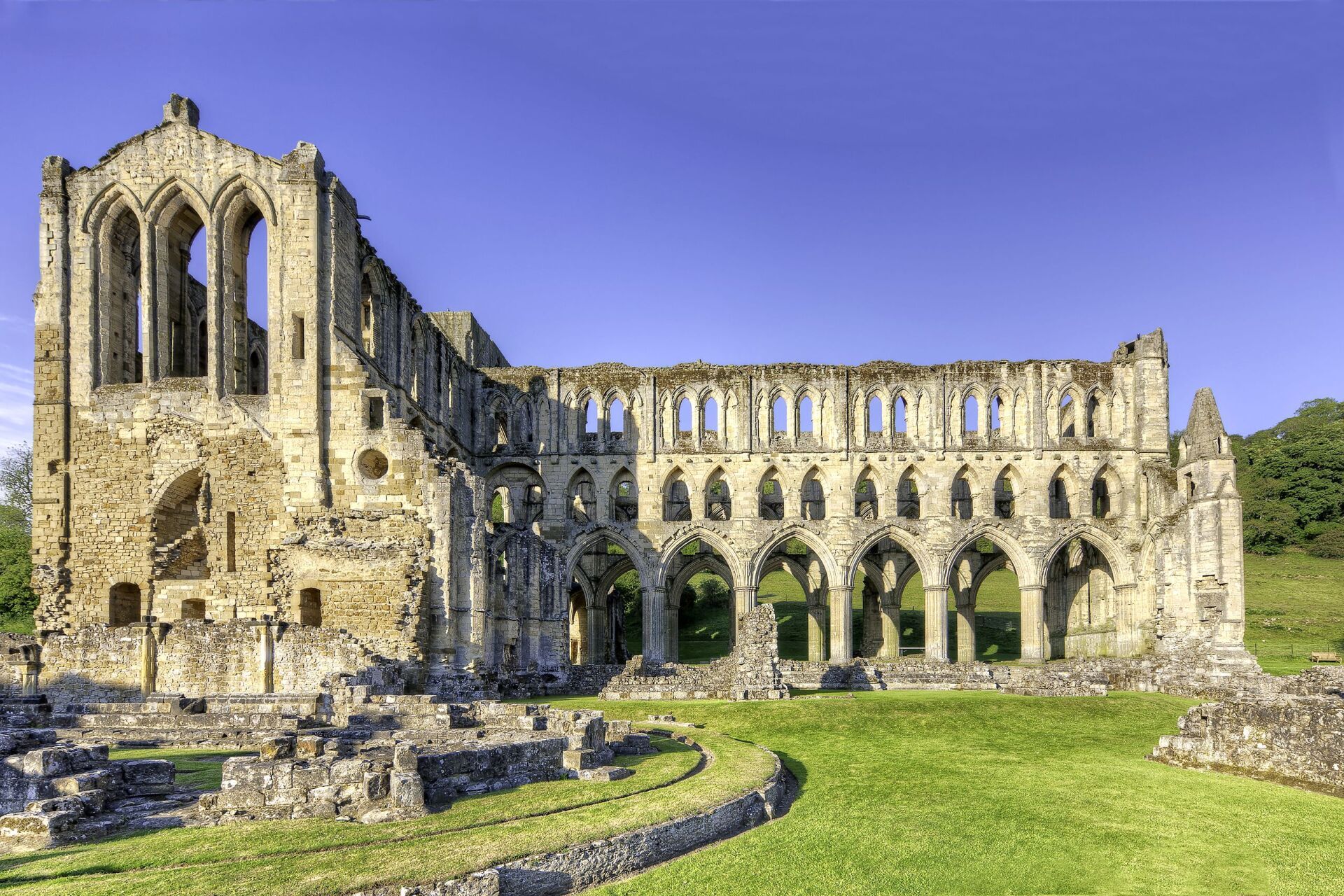 ---
Cruise the river Ouse
There are a few different ways to experience this river, so you have to decide what's most appealing. You can take a self-drive boat, which means you'll be in charge of the wheel and navigating through the city. Alternatively, there are guided boat tours that follow set routes from one place to another and give you commentary on what you're seeing along the way. Finally, if you'd like someone else do all of the work for you with no work required from you at all (and who wouldn't), there are many companies that offer cruises down the Ouse for tourists looking for something different than walking around town or going on a bus tour.
Cruise Options On The River Ouse
---
Spending A Few Days In York?
If you are planning on doing either one day or up to 3 days in York, the York City Pass would be a great idea. Available for a single day, 2 days or 3 days, the pass gives you FREE access to over 40 tourist locations.
From restaurants to gardens to river cruises, the York Pass encompasses a wide variety of attractions.
Please be aware, that you do still need to book for the more popular attractions to secure your prefered time slot.
---
Do A Brewery Tour
If you're a beer lover, then you might want to visit The House of Trembling Madness or Rattle Owl Brewery in York. Brew York is also an excellent option for those who love beer and visiting this brewery will give you an opportunity to learn more about their products as well as get some hands-on experience making some of your own beers
The Pivni is another brewery that offers tours and tastings, so if you want to know more about their offerings, they offer these services too. If you want something a bit different than traditional beers or ales, then The Pivni may be right up your alley! Lastly, if all this talk about beer has made you thirsty for something stronger than what was being served at the pub last night (or maybe even earlier today), then try York Brewery out on mead instead!
---
Breezy Knees Garden
Breezy Knees Garden is an 8-acre garden, located about 6 miles from the centre of York. The garden is free to enter and open year round. The garden has a variety of different plants and flowers, including daffodils, tulips, hyacinths and many more, over 7000 plants in fact! There is also a cafe on site where you can enjoy morning or afternoon tea or a light lunch.
This place is perfect if you want to get away from busy streets or noisy crowds in town centres as it's quiet here so you'll be able to relax while enjoying nature's beauty! You can also bring your own food & drinks with you here so don't worry about having nothing to eat or drink while enjoying your time there 🙂
Breezy Knees Garden Opening Hours
The gardens are open from May 1st through to September 30th each year. They are usually closed on Mondays but are open on bank holiday Mondays.
They are open Tuesday through Sunday from 10.30 am to 5pm. Last entry is at 3:30pm.
Entry Fees for Breezy Knees Garden
Adults – £9.00 per person
Children 3-15yrs – £4.00 per person
Season Ticket – Adults £35.00 , Child £15.00 – (one named person only)
More info is available on their website.
---
Cliffords Tower
In the city centre, you will find Clifford's Tower, which is part of a castle that was built in 1068. A museum inside reveals more about this fascinating building and its history. You can also pay to go up the tower for stunning views of York's skyline and beyond.
Clifford's Tower doesn't have the best history and was the site of one of the worst Jewish massacres of the middle ages. Many of York's Jewish community were hearded up the tower and trapped there, many of whom committed suicide rather than be tortured and murdered.
Inside the tower there are soundscapes and stories of the tower's history and the roof deck offerers an unrivalled view out over York city.
Opening Times for Clifford's Tower
Clifford's tower is open from Tuesday to Sunday from 10.00am to 6.00pm.
Ticket costs for Clifford's Tower
You don't need to book for the tower but it is advisable to secure the date and time that suits you best.
| Adult | Concession | Child (5-16 years) | Family (2A + 2C) | Family (1A + 3C) |
| --- | --- | --- | --- | --- |
| £9.00 | £8.10 | £5.40 | £23.40 | £14.40 |
| | | < 5 are free | | |
---
Visit Yorkshire Museum
The Yorkshire Museum is a fantastic place to visit in York. It's located in the Museum Gardens, close to York Minster and the National Railway Museum. The museum features a wide range of interesting artefacts from across history and a great exhibition about Vikings, which will appeal particularly to children.
It's easy to spend hours here as there is so much to see on every level: you can start at the top floor and then work your way down through all the different sections before heading outside again, where there are often special events taking place or demonstrations by people dressed up in historical costumes.
Opening Times for Yorkshire Museum
Clifford's tower is open from Tuesday to Sunday from 11.00am to 5.00pm.
Ticket costs for Yorkshire Museum
The prices below are online purchase prices. They are slightly more at the door.
| Adult | Concession | Child (5-16 years) |
| --- | --- | --- |
| £8.00 | £7.20 | £4.00 |
| | | < 5 are free |
---
Visit York's Chocolate Story
York's Chocolate Story is a chocolate-making experience and museum located in York, England. As one of the oldest and largest manufacturers of cocoa and chocolate in the United Kingdom, it's the perfect place to learn about how chocolate is made. On their fully guided tour, you'll be able to watch a live demonstration of the process, learn all about how their chocolate is made and then sample some treats!
Location: York, England
Hours: 8 AM–5 PM Monday through Saturday; 10 AM–4 PM Sunday Closed on Bank Holidays except Boxing Day (December 26).
Opening Times for Yorks Chocolate Story
Open from 10am everday except December24,25 & 26 and January 1st. However please check for other holiday hours on their website.
Ticket costs for Yorks Chocolate Story
The prices below are for online tickets which is a good idea. They have no concession listed however if you are a York resident you can get 20% off door admision on Sundays with proof of residence.
| Adult | Child (5-16 years) | Family (2A + 2C) | Family (1A + 3C) |
| --- | --- | --- | --- |
| £15.95 | £13.50 | £55.00 | £67.50 |
| | | < 4 are free | |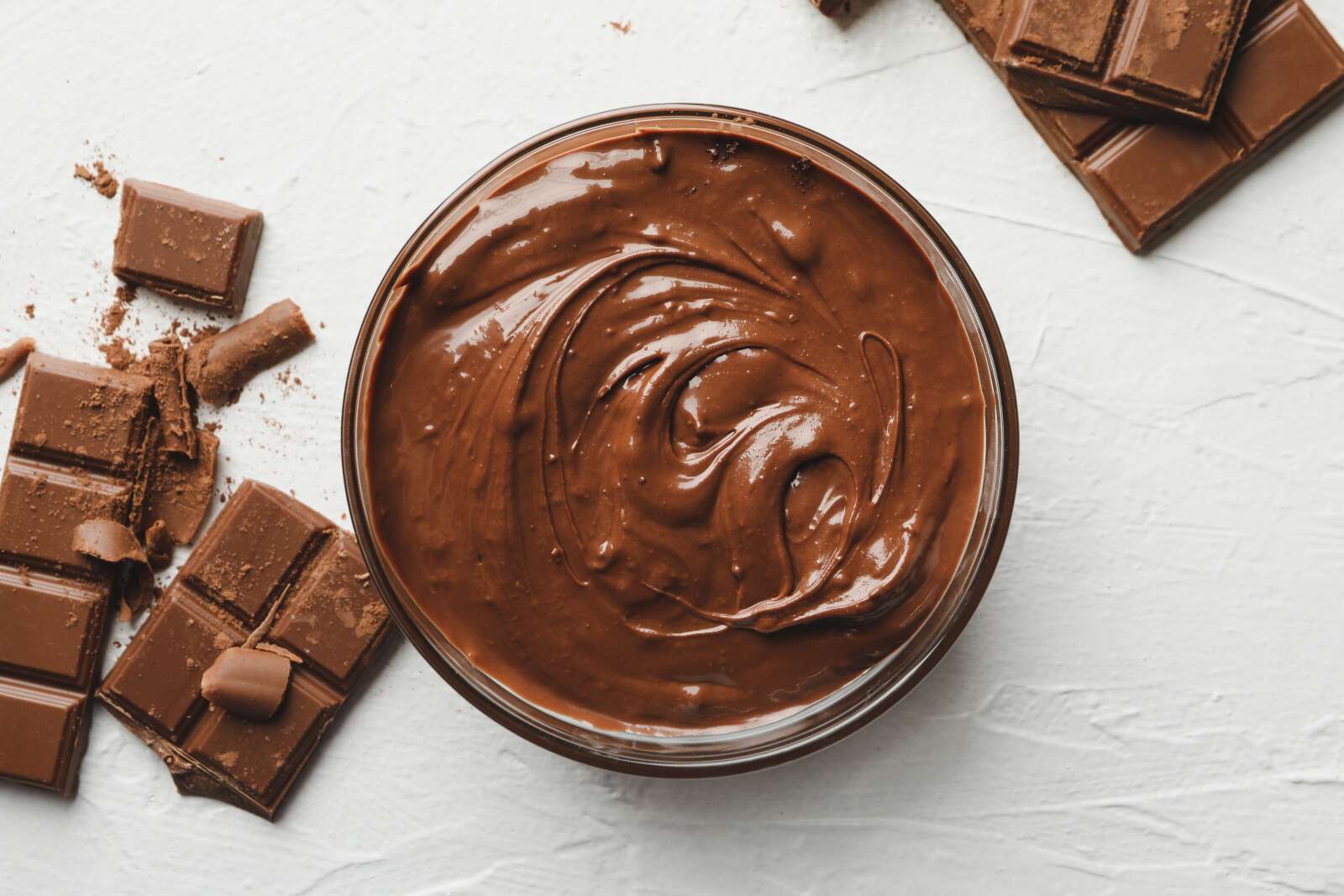 ---
Yorkshire Air Museum
Yorkshire Air Museum is a short 10 mile drive from the centre of the city. The museum has a collection of more than 60 aircraft and exhibits, including:
A-1 Skyraider (US Navy)

B-26 Invader (USAAF)

Blackburn Buccaneer S2B (Royal Navy)

Bristol Beaufighter TF Mk.X (RAF)

D

e Havilland Vampire F Mk.5 / FR Mk.51 (RAF)
Yorkshire Air Museum also holds regular events and activities throughout the year including open days, Battle of Britain displays and film showings as well as exciting educational programmes for young people aged 8 – 18 years old. The museum's facilities include an on-site cafe; gift shop stocked with books, DVDs and aviation related gifts; outdoor picnic area and children's play area; large car park with disabled parking bays available by prior arrangement only; free WiFi within the grounds.
Opening Times for Yorkshire Air Museum
The Air Museum in York is open 7 days per week with the exception of Christmaas Eve, Christmas Day, Boxing Day and New Years day.
Summer operating times are from 10am to 5:00 PM
Winter operating hours are 10am to 4pm.
They do suggest you allocate at least 3-4 hours when visiting. Purchase tickets online.
Ticket Prices For Yorkshire Air Museum
| Adult | Child (5-16 years) | Accessibility Ticket | Student | Family (2A + 3C) |
| --- | --- | --- | --- | --- |
| £12.00 | £5.00 | £9.00 | £9.00 | £30.00 |
| | | < 5 are free | ID Reqd | |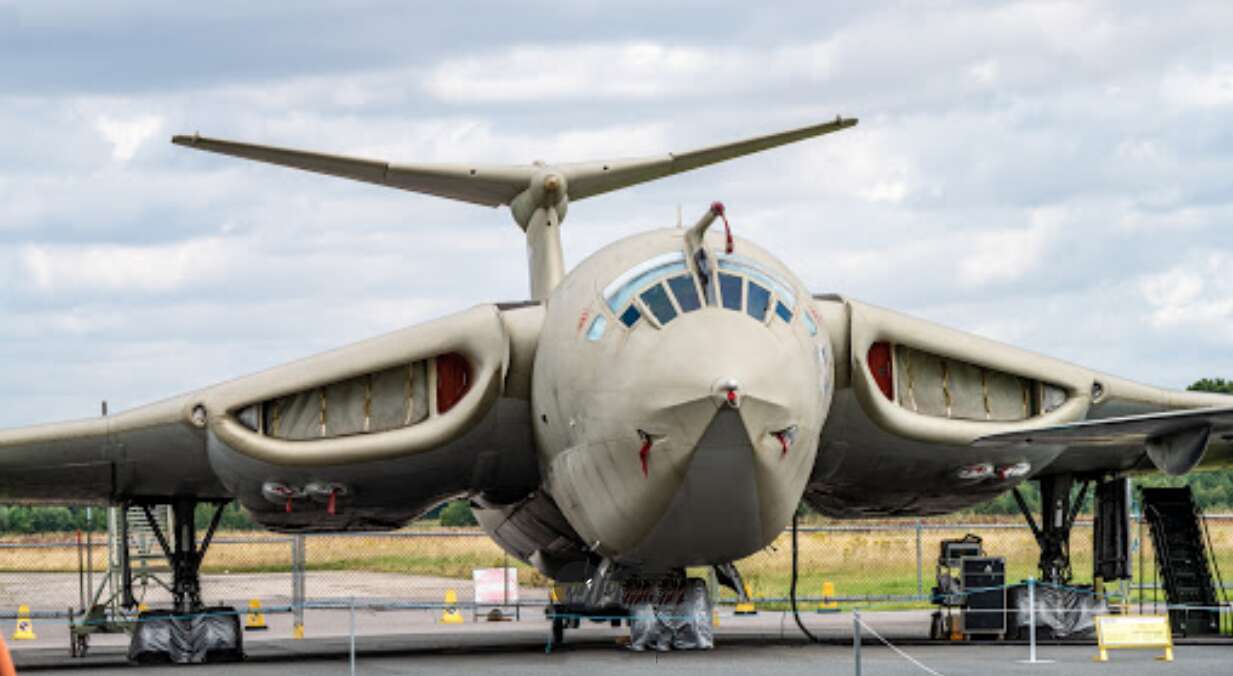 ---
Bettys Café and Tea Rooms
Bettys is the most popular tea room in York. It's been around since 1936, and it has a reputation for being one of the best places in town to get high-quality food and drinks. The restaurant is known for its selection of teas and coffees, as well as their home-made pastries and desserts (the chocolate cake is delicious).
The prices here are higher than your average cafe; expect to pay about £15 or $20 per person for lunch here. There is a great take away bakery for you to purchase treats, or you can also buy souvenirs from Bettys at their gift shop across from their entrance on Stonegate Street.
NB: You do have to queue to get in as its very popular however the line moves fairly quickly.
Opening Times for Betty's Cafe
Betty's Cafe in York is open from 9am to 5:30 PM from Sunday to Thursday and half an hour later on Friday and Saturday.
The shop is open from 9am to 6pm daily and 8:30 to 6pm on Saturdays. Closed Sundays.
---
Looking for Accommodation in York?
Enter your dates and prefered location in the search box below to find all levels of accommodation in York, UK
---
The Best Activities and Experiences in York, UK
York has a lot to see and do and whether you love the history of the Yorkshire area or are a hiker and nature lover, or a foodie, York has something for everyone.