15 Amazing Things To Do In Maui, Hawaii
Are you planning on a visit to Maui and looking for this to do? Maui is a fantastic place to visit and in my personal opinion the best island of Hawaii.

There are many things to see and do on Maui, from ocean based activities to hikes and cultural experiences. Here are my top 15 things to do and see while on Maui.
About Maui
Maui is the second-largest island in Hawaii and its landscape is characterized by the presence of two volcanoes. Haleakala on the eastern side of the island is a 10,000 foot high volcano which is still considered active. Haleakala has erupted at least 10 times over the past 1100 years.
The name Haleakala loosely means "House of the Sun". Because of its height Haleakala can on occasion have a snow cap in the winter. The western side of the island has Mauna Kahalawai which is no longer considered active. The valley between these two volcanos lies the main agricultural area of Maui.
Surrounded by the Pacific Ocean and coral reefs, featuring wonderful tropical beaches, forests, breath taking views both of the volcano cores and the stunning beaches, Maui is more than just a romantic and relaxing setting. You can also find many adventure activities to do on the island of Maui.
Winter is the best season for surfing, while in summer it's possible to dive and snorkel. The wide fertile valleys that extend to the slopes of two impressive dormant volcanoes and the presence of rare and colourful exotic animals complete the tropical dream imagery.
---
1. MOLOKINI CRATER AND TURTLE SNORKELING
A fantastic location, an islet of just 7 hectares in the shape of a crescent, Molokini's a largely submerged volcanic crater. A large part of its rim has been eroded by the elements, thus giving rise to its characteristic shape.
From the crater, you dive into the fantastic blue ocean water and reach the wonderful coral reef, where you can admire an infinite number of beautiful and colorful tropical fish. If you are lucky you may also find yourself snorkelling with the odd turtle. They are often found both around Molokini Crater and sometimes directly off the beach in Maluaka, which is the jump off point for trips to the crater.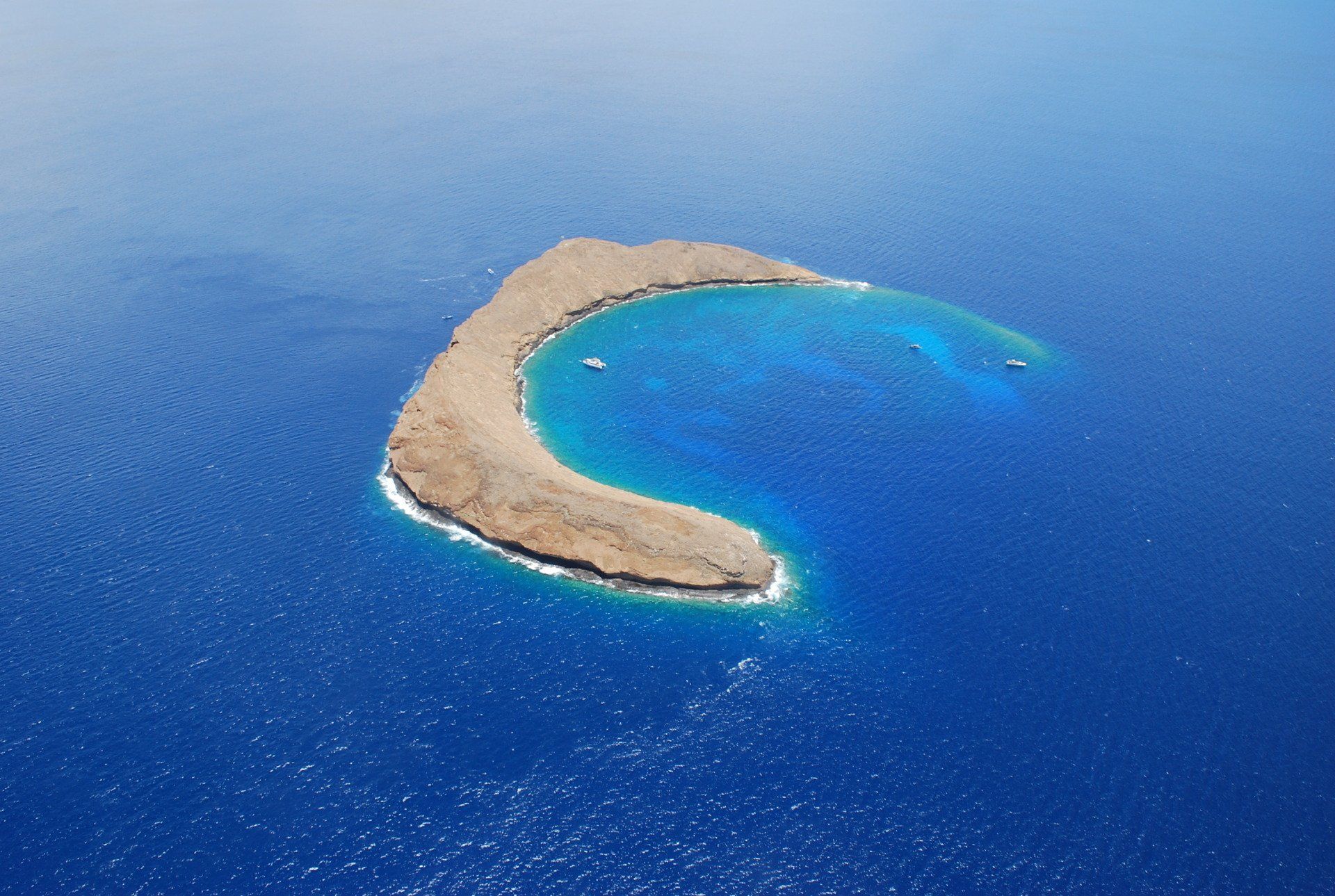 Some great tours to Molokini Crater
---
2. THE ROAD TO HANA
The Road To Hana from Paia to Hana (on Maui) is the most famous and celebrated road in Hawaii, and is also called the "Hana Highway". The paved road winds its way from to the old whaling town of Hana with 56 single-lane bridges and 617 curves, of which over 300 are "S" shaped.
Its entire route is characterized by the number of natural wonders along the way. From tropical forests, to the amazing Garden of Eden Arboretum, to many waterfalls, pools, bays, and of course fantastic ocean views. Many of these attractions are visible right along the road, and you can make as many stops as you need to enjoy these delights.
The Road To Hana website asks that you please consider taking a Road to Hana tour instead of driving yourself, mostly to alleviate the traffic that has become overwhelming. We did drive the route however it was over 8 years ago and even then, the traffic could be terrible.
Benefits of a Road To Hana Tour
Along with being able to just sit back and relax, many of these tours have larger vans with panoramic windows to enable you to enjoy the views along the way. There is also the added benefit of your guide being able to tell you about the historic events and stories that are associated with each location along the way. The other major benefit is that is does help to reduce traffic on the route which in turn keeps everyone safer.
Benefits of Driving Your Own Road To Hana
Of ourse if you have a car anyway you might like to drive the route itself. It is a great drive and I am so glad we did it ourselves. Driving the Road To Hana yourself means that you have much more flexibility, however it also means someone has to actually drive! There are a few things that you can do to make it more enjoyable.
Put in a little bit of planning so you don't miss the stops you want to see. We had Brad's mum with us so we visited the Arboretum, a few water falls and stopped at one location to watch the surfers for an hour as well. I drove and Brad navigated which made things super easy.

Leave Paia early. Like really early. We left at 6:30 am just as it was coming light with our own premade breakfast and had to wait for the Garden of Eden to open at 8am. It wasn't a worry as we had our breaky and it was only a half hour wait, but as long as you aren't planning on anywhere that has a paid entry, you could leave as early as 5am and still see some great spots.

Be prepared NOT to stop if something is just too crowded. There are limited parks along the way so if you get to a waterfall you wanted to visit and there isn't a park, don't risk parking dangerously. You can also see it on the way back.
Here are two options for day tours and a self driving audio option for the Road To Hana
TIP FOR DRIVING THE ROAD TO HANA
Most people get to Hana, have some lunch and turn around and go back, however – you can keep going. When we did this 8 years ago it was a gravel road, but still very good quality. It may be paved by now, but there are heaps of even better things to experience if you keep driving past Hana. There are more waterfalls a great hiking trail ("Pīpīwai Trail" – but it is 4 mile long), Charles Lindberghs Grave, local churches and heaps more. It brings you back through the centre of the island and is a great way to see more than just Paia to Hana. It will be about 140 miles and probably 4-5 hours of driving for the day. If you start early and don't rush it doesn't feel like that though.
---
3. SUNSET SAIL FROM KA'ANAPALI BEACH
Ka'anapali Beach is located on the west coast, just outside the tourist centre known as Lahaina. This beach runs from Black Rock to Canoe Beach, in front of several resorts, many shops, and restaurants. The stunning white-sand beach boasts a number of rock monuments, many of which have historical or religious significance to Hawaiians. Pu`u Keka`a, known as Black Rock, is the most famous.
The beach also offers a beautiful boardwalk just over two miles long where you can take a stroll and admire the view of the Pacific Ocean. Kaanapali is the ideal place to admire one of the most beautiful ocean view sunsets on your sunset sailing trip.
Sunset Sailing Trips from Ka'Anapali Maui
---
4. WHALE WATCHING (IF YOU ARE IN SEASON)
Winter's probably the best season to see humpback whales (between December and May) as this is the time that they arrive in Hawaii fresh from the icy waters of Alaska. You can often see them from the coastline and we have sat watching them for hours in the past.
To see them close up, you are much better to do a whale watching tour. The local boats know where they are, how close or far away from the shore they are and of course have the capability to get very close without disturbing the whales.
I had an amazing experience with a wild humpback whale over a decade ago and if you haven't heard about it that is quite amazing as I've told everyone I've ever met I think. Check out my getting mugged by a whale story for the whole tale (pun not intended)!
Some whale watching tours in Maui
Whale watching is of course seasonal. This kayak whale watching & snorkel tour has fantastic reviews and a some alternate options if you are outside of Whale Watching season are below.
---
5. EAT POKE
Hawaii has been greatly influenced by many cultures over thousands of years and today's Poke is a great example of a tradition meal improved by the addition of introduced ingredients. While Poke is everywhere these days, Poke in Hawaii is better. WAY better. Originally through to have been a simple dish of freshly caught fish, seaweed and crushed kukui nuts, today Poke has evolved to be available in many different types of fish and flavours, however the traditional seaweed poke and spicy ahi poke remain staples in the Hawaiian community.
Slightly reminiscent of Japanese Sashimi, Poke on Maui mostly consists of tuna cut into cubes and marinated in sesame oil, salt and soy sauce.
Today there are several variations, all of them excellent dishes and you can find them in the delicatessen of almost any larger supermarket. Do you self a favour and for once avoid the Poke Shops and eat it in a more traditional restaurant or purchase it direct from the fish market or supermarket. Rice, quinoa and other bases are not included in traditional Hawaiian Poke and avoiding these can really enhance the flavours.
---
6. CHECK OUT KANAHA POND STATE WILDLIFE SANCTUARY
A veritable "sanctuary" of wildlife, not far from the Haleakala volcano, it was once a pond belonging to the Hawaiian monarchy. It's now an important breeding area for endangered Hawaiian waterfowl, including the black-necked stilt, pink-legged, and brown Koloa duck. There are more than 90 different species, which every year make a stop in this hospitable sanctuary.
The Kanaha Pond Wildlife Sanctuary was formally designated as a bird sanctuary in 1951 and then became a registered national natural monument in 1971. It has a small viewing area of Highway 36A and some nice walks around the lake too.
---
7. MAUI HELICOPTER TOUR
If you are feeling flush and would like to experience Maui from the air, consider a helicopter tour. There are a few options available and you could choose from whichever suits your sightseeing goals.
From trips that drop you into a rainforest for a 30 minute walk to flights that head over Lahaina, Kapalua, Kaanapali, Wailea, and Hana and enable you to witness the stark contrast from upcountry to the beaches of Hawaii's second-largest island. Or embark on the journey of a lifetime, out and around Molokai, taking in view of the world's largest sea cliffs on the way.
Most helicopter flights leave from Kahului central to most tourist locations in Maui.
Some Helicopter tours in Maui
---
8. GO HORSEBACK RIDING
You can easily join the "Paniolos", the Hawaiian cowboys, who will be happy to accompany you on your horseback tour in Maui.
Suitable for riders of all levels, there are a few ranches on Maui that do horseriding tours.
Try: Triple L Ranch about 15 minutes from Kula. Or Mendes Ranch in Wailuku or Ironwood Ranch on Hui Road, Lahaina who also offer ebike tours and walks.
---
9. HIKE THE IAO VALLEY
The Iao Valley State Park is a vast and tranquil green space and home to one of Maui's most recognizable landmarks, the 2,250-foot Kuka'emoku (Iao Needle), which overlooks the Iao Creek. You feel like you are smack bang in the middle of Jurassic Park!
A short well-paved trail leads to a lookout showcasing sweeping valley and rainforest views. The trail begins just read the restrooms and is well signed. Iao Needle is often covered with clouds so the best time to visit is early in the morning.
Entry for non Hawaiians is $5 and the Iao Valley Park opens from 7am to 6pm most days. Check their website for more info.
---
10. EXPERIENCE A LUAU
An important part of Hawaiian life is celebrating special occasions together with family and friends in a luau, a great celebration of food, music, and culture. Luaus are often held to celebrate a child's first birthday, high school graduation, or wedding.
Ther are several places around the island where you will find luau, most often in West Maui or South Maui. The Old Lahaina Luau offers a popular sunset party on spectacular oceanfront grounds. You can settle under the stars, listen to live music, and watch shows telling stories of the islands. A lot of the major hotels have Luau and dinner shows and it won't be difficult to find one to attend.
Typically they are dinner and a show type of events and you can expect to pay at least $120 per person. The Old Lahaina Luau is a traditionally styled Luau and is considered one of the best on Maui. They are typically around $180 per person and you will have to book well in advance. They sell out very quickly.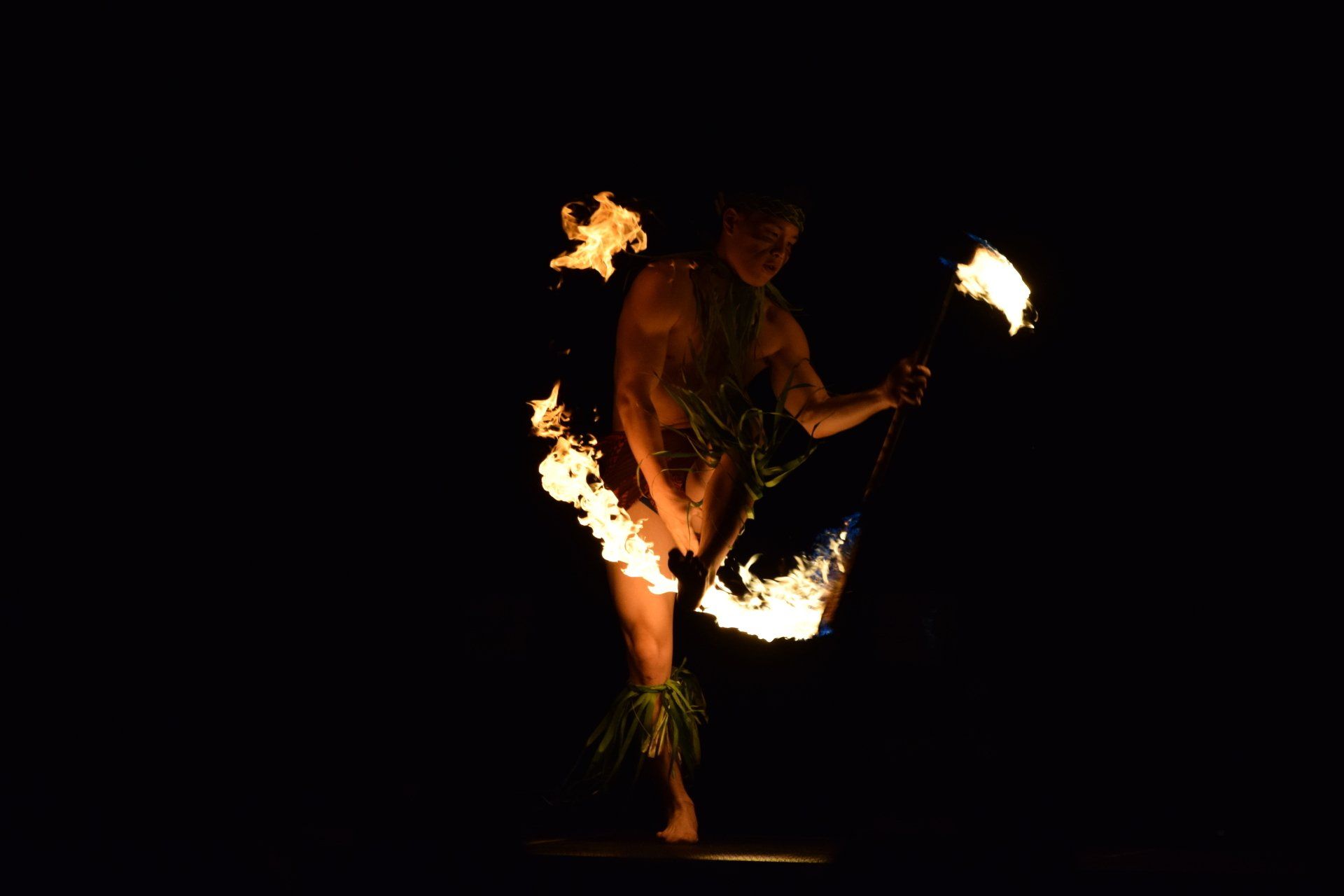 ---
11. FIND YOUR OWN BEACH FOR THE DAY
There are many beautiful beaches around Maui, you just have to choose one for yourself. The beaches are certainly the most beautiful in all of Hawaii, and while I have spent the day on a beach all to myself, you will probably need a car to make this one a reality. We managed to find a tiny beach just opposite a holiday home we were staying at near Napili Beach but I believe that is now a private beach. It is possible though, you just have to look. Extra credit if you can find a black sand beach.
---
12. HIKE THE WAIHEE RIDGE TRAIL FOR SOME GREAT VIEWS
One of the places to go hiking on the island the Waihee Ridge Trail is not super difficult, but it will make you sweat! While the trail does mean an elevation change of almost 500 metres, that is 250m elevation rise out and 250m elevation loss coming back so its kind of only 250m.
You climb via switchbacks and stairs along a meandering ridge with huge views of the West Maui Mountains. You will encounter other hikers and trail runners and in the right season it can be ideal for birdwatchers. The views are magic on a clear day but of course that means some decent sun exposure so be sure and take enough water, a hat and decent shoes. You may also be in for some wet weather which seems to come in very quickly. The carpark can be hard to spot so keep an eye out for the red Camp Maluhia BSA sign when turning off Kahekili Highway. The carpark does also fill up early.
NB: If there is heavy cloud cover or rain the path can get slippery so if you have hiking poles I would take them.
---
13. GO FOR A PADDLE (SEA KAYAKING)
Off the coast of Makena Beach on Maui's south coast is a beautiful spot for kayaking. Here, a series of underwater lava formations, created by underwater volcanoes, make it the ideal home for sea turtles.
Thanks to the transparent water, it is easy to spot marine fauna such as angelfish, moray eels, octopuses, and butterflyfish. Keep your eyes peeled turtles that do appear often in this area.
In the right season you can also kayak AND whale watch at the same time. Sea Kayaking on Maui is available on both sides of the island too.
Check out these options from Get Your Guide for Kayaking in Maui:
---
14. HAVE A GAME OF GOLF
On an island so popular and beloved by domestic and international tourists alike, could golf be missing?
Obviously not. Many of the golf courses scattered around the Hawaiian Islands are considered to be some of the best in the world, many of them right on Maui.
I'm not even going to try and discuss the differences in Golf Courses considering I don't even play golf, however needless to say, there will be a course for everyone. I suggest you ask the concierge or even just call around once you are there and ask prices and availability. I am assured that hire clubs are readily available. Try this Google Maps Search.
---
15. DO THE SUGAR CANE TRAIN
The sugar cane train travels six miles from historic Lahaina which is the busiest city on the island to Kaanapali. It goes past some breath-taking ocean & mountain views, and you have a guide pointing out the sites of interest along the way: it's a great introduction to the island and also a great way to understand the sugar cane farming on Maui.
---
There is 15 Amazing Things To Do In Maui
Maui has a reputation of being the most expensive Hawaiian island but that isn't necessarily the case. Yes if you splurge on helicopter tours you will spend some cash, but you can also go hiking, swimming or just relaxing on one of the incredible beaches. Enjoy Maui!