13 Of The Best Activities and Destinations In Canada
Canada is one of those countries that offers discerning vacationers almost everything they could hope for, from breath taking natural landscapes and a rich heritage to sophisticated restaurants and stylish shopping boutiques. It also has one of the largest remote areas in the world, but there's a lot more to it than that; from the culture and art of its modern cities to the rustic and historic traditions of some of the country's smallest cities, Canada is as diverse as you can imagine.
From the east coast of Newfoundland to the distant Northwest Territories, there is something for every taste and budget.
Below is a list of must-see destinations in Canada that showcase the real diversity prevalent in the gorgeous country.
1. Niagara Falls
I know it seems obvious to start with this one but it is a must see for all tourists traveling to Canada. Niagara Falls is the highest waterfall located on the Niagara River, which is also regarded as the Canadian Fall. Niagara Falls is considered to be one of the best natural wonders on earth. It is amazing to me that at some point more than one person decided that dropping over the falls in a barrel was a good idea! The thunder that accompanies the river rushing over the falls was second only to the noice of Victoria Falls in Zimbabwe, however I visisted Vic Falls during a very strong we season so it was running as fast as it ever does. There is one disappointing thing about Canada's side of NIagara Falls however, and that is the town. It is a small grotty second hand Vegas and I didn't like it at all.
Visit Niagara Falls From Toronto
Save yourself the drive and grab one of these tours to and from Toronto.

---
2. Banff National Park & The Canadian Rockies
Nestled in the Rocky Mountains along the border of Alberta and British Columbia just an hour and a half drive from Calgary, you will find Banff National Park. The first Canadian national park and only the third of all national parks worldwide ever established, Banff National Park is also the place where the very first instance of animal tunnels and overpasses was implemented. If you are Australian you will have seen these along our highways, especially in the NSW area, however it was Canada who first started these access ways for the local inhabitants of the national park. This 6641 square kilometer (2564 square mile) park boasts some of the most impressive peaks of the Rockies (Castle Mountain), year-round refreshing hot springs, world-class downhill skiing, renowned glaciers (Columbia Icefield), and wildlife. This popular park is a must-see destination for anyone who enjoys skiing, hiking, or just relaxing. All national parks in this area of Canada have the Rocky Mountains as the backdrop to their canvas but only this one can claim to be the first of all Canadian national parks.
!! If you have the funds, of course the Rocky Mountaineer would be amazing, however if you don't, get the Greyhound from Vancouver to Banff and you will see a good slice of the rockies for just $70! I just didn't have the money for the train so I got the bus from Vancouver and LOVED it. Obviously get the day bus though. Its almost a full 12 hours but for $66 I got to drive through the Rocky Mountains. You can't sneeze at that! It even snowed over one of the passes which made it even more surreal. I wonder if Canadians ever get used to snow?
Day Tours And Activites in Banff
---
3. Vancouver, Canada
Vancouver is a city situated on the west coast of Canada and has arguably Canada's best city weather. Vancouver has a variety of inner city suburbs to choose from from your stay from the artsy West End to the heritage district of Gastown. Vancouver even has its own ski slopes at Grouse Mountain on the edge of the city. Capilano suspension bridge in north Vancouver is a popular tourism destination as is Stanley park with its horse drawn tours, Totems and amazing walking and running tracks. If you add in a trip up the Sea to Sky highway to Whistler you could easily spend a week in Vancouver and not be bored.
Day Tours In And Around Vancouver
---
4. Cape Breton Highlands Nova Scotia
Driving along the Cabot Trail that skirts the rocky cliffs of the northern coast of Cape Breton, you feel like you stepped out of North America and into the Scottish Highlands. What you have to look forward to in this Canadian national park are breath-taking views of the Atlantic Ocean, rolling green mountains, steep roads, deep valleys, and enough scenery to fill a photo album. The Cape Breton Highlands is also home to several family-friendly trails and beaches and is the location of the best public golf course in Canada, the Highland Links. Of all national parks, the Cape Breton Highlands National Park should be seen to be appreciated.
Get The Smartphone Audio Driving Tour For Cape Breton
---
5. Mont-Royal in Montreal
This area includes the Théâtre De Verdure, an open-air theatre where you can enjoy free shows. You can also check out the Mont-Royal plateau, an old neighbourhood with quirky boutiques and shops and elegant architecture. Take advantage of Montreal's bike shops, where you can rent many types of bikes, including tandems, to get green and use up some energy while sightseeing. The best way is to walk from downtown which will mean if you do want to get to the top of Mont Royal, you do have to do the hundreds of stairs. But it is a nice walk and means you will get to enjoy your relax at the top even more. If you walk all the way through the park and out the opposite side Saint Joseph's Oratory is also worth a visit.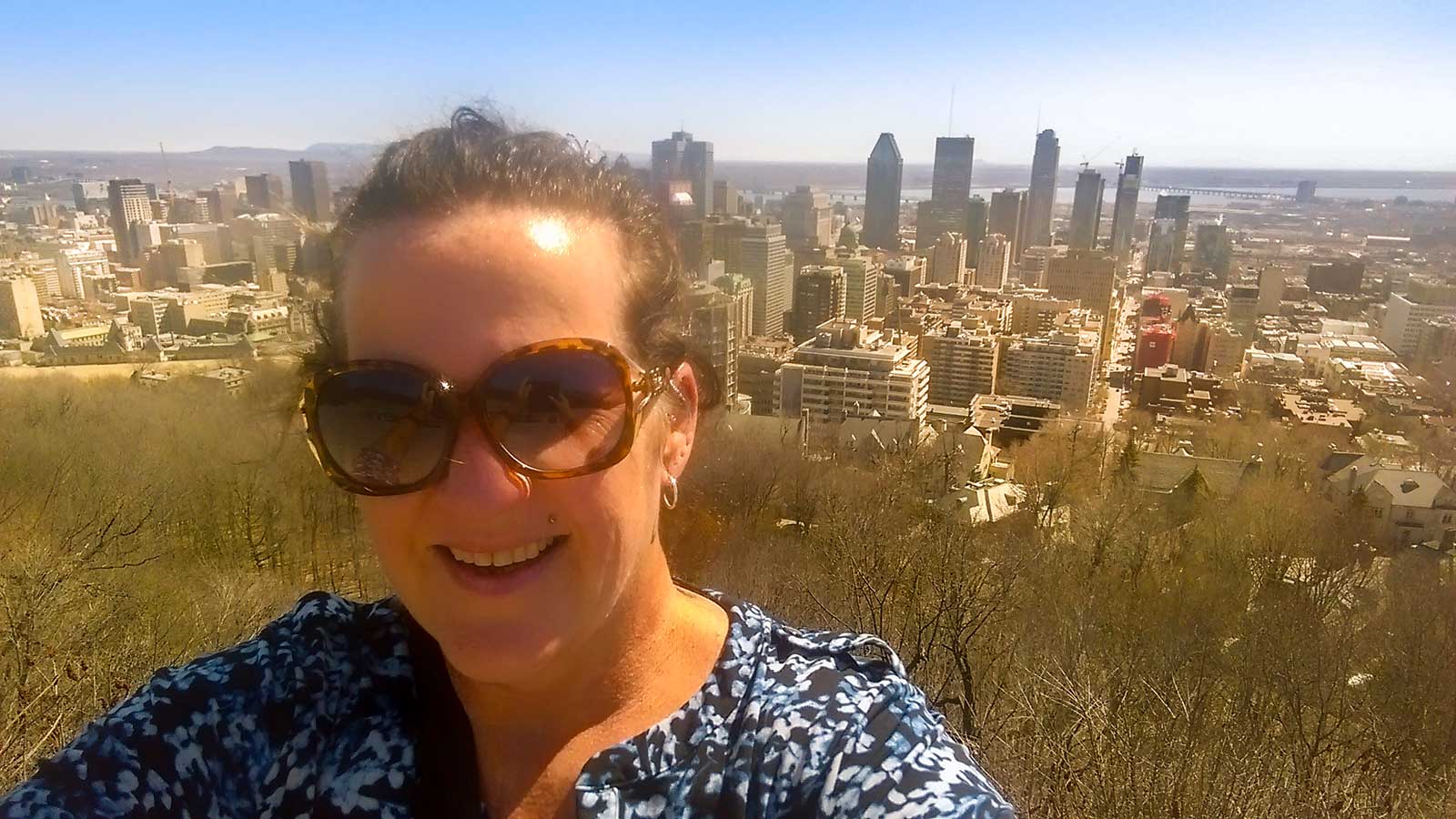 ---
6. Lake Louise Alberta
Situated deep in the Canadian Rockies lays a large turquoise lake of stunningly beautiful proportions. Surrounded by intense mountainous scenery,
Lake Louise has become one of the most photographed locations in the world and perfectly represents the celebrated natural beauty prevalent throughout Canada. Located near a quaint town, boasting a small number of well-kept restaurants, cafes, and shops, it is the ideal destination for a summer break. Bears and elk can also be found nearby, adding to the appeal of this mysterious part of the world.
Even if you visit during the winter months the lake is still worth doing and lunch at the Fairmont Chateau is nowhere near as expensive as you think it is going to be. If you are in the dead of winter you can walk across the lake, around the lake and sip a red wine or two at the Fairmont bar. The blue lake you see in photos is usually only that color in July or August after a good month or two of summer.
Lake Louise Tours From Banff
---
7. Head Smashed In Buffalo Jump
I diverted my trip to get to Calgary simply to visit HSIBJ and I was not disappointed. This first nation site is a testament to the dedication of the Blackfoot people in getting this incredible centre open and operating. Telling the story of how the Blackfoot lived and hunted on the plains through stories, landscapes and exhibits, Head Smashed In Buffalo Jump is one of the best indigenous heritage sites I've ever seen. Around two and a half hours drive from Calgary, it is well worth the cost of a hire car for the day to do it. Get there early for the opening to get out to the jump in the quiet for some contemplation or the possibility of having Mr Little leaf show you around like he did me.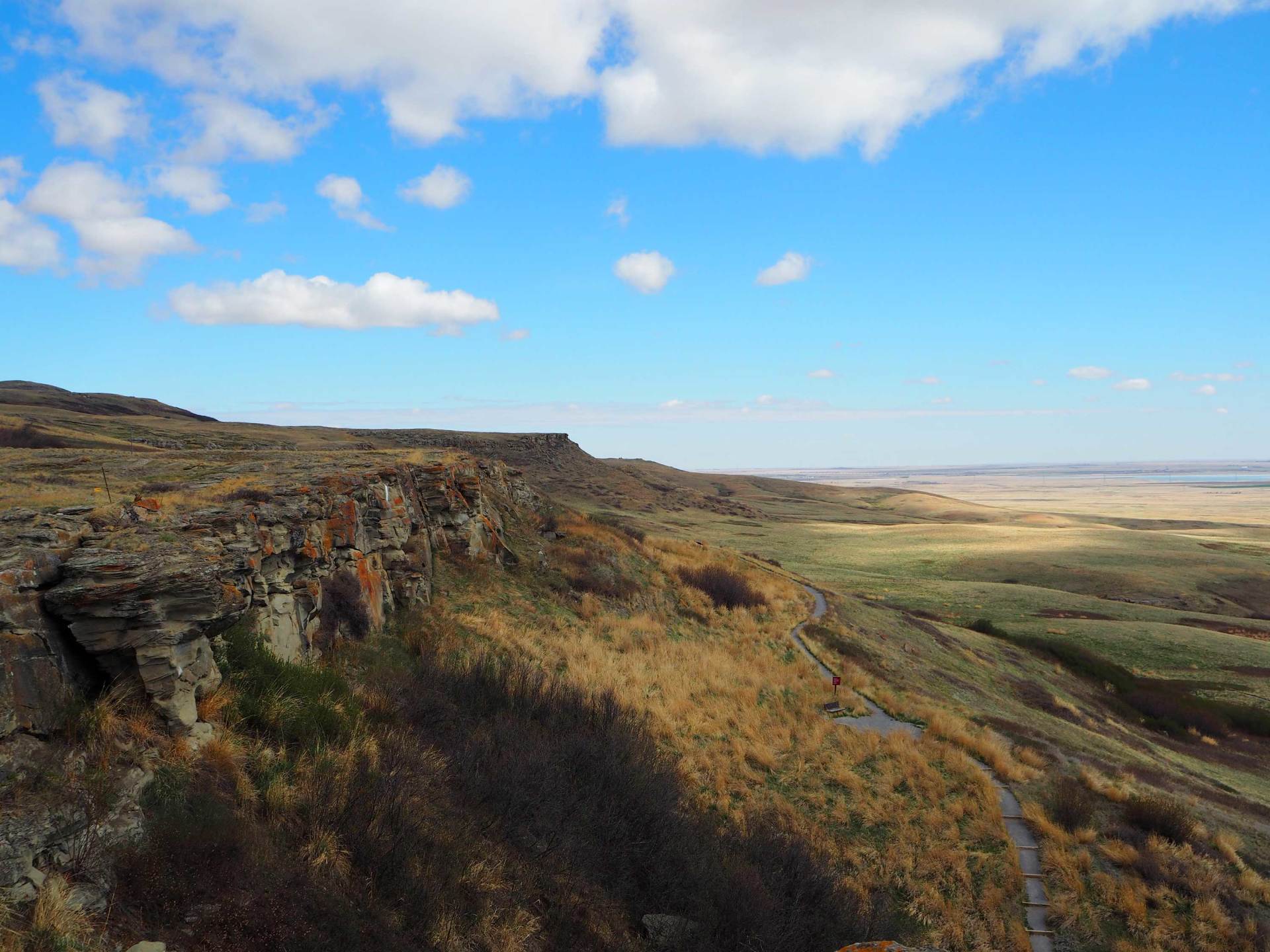 ---
8. Lean to Dog Sled In The Yukon
Learning to mush (or drive your own dog sled) is something you should try if you have the time. Sky High Wilderness Ranch out of Whitehorse in the Yukon is just the place to do it. You learn all about the dogs, how to sled, how to care for the dogs, pick up poop (someone has to do it) and do it all while staying at their comfortable lodge on site. They have 4 Day, 7 Day, 10 Day and even 14 day dog sled trips. I did the 7 day and loved it. I would go back for probably the 10 day, however you have to be comfortable with being off grid, listening to instructions, helping out where needed and of course making an amazing connection with your dog sled team. This is one adventure I thoroughly recommend.
---
9. Quebec and its Old Town
Quebec is worth a few days if you have the time. This small city only a few hours from Montreal has a quaint old town and is a great place to wander no matter the weather. There are a few quite famous restaurants along Petit-Champlain, Basilica Cathedral Notre-Dame de Québec which had the holy door open when I was there, and of course the chairlift up to the Fairmont Le Château Frontenac. Take a stroll along Dufferin Terrace for a great view of the St. Lawrence River or grab a historic walking tour to learn all about the old town. If you really have limited time, you could do the day trip from Montreal like I did. It is a big day but it is really enjoyable. You also get to see Montmorency Falls which are supposed to be higher than Niagara Falls.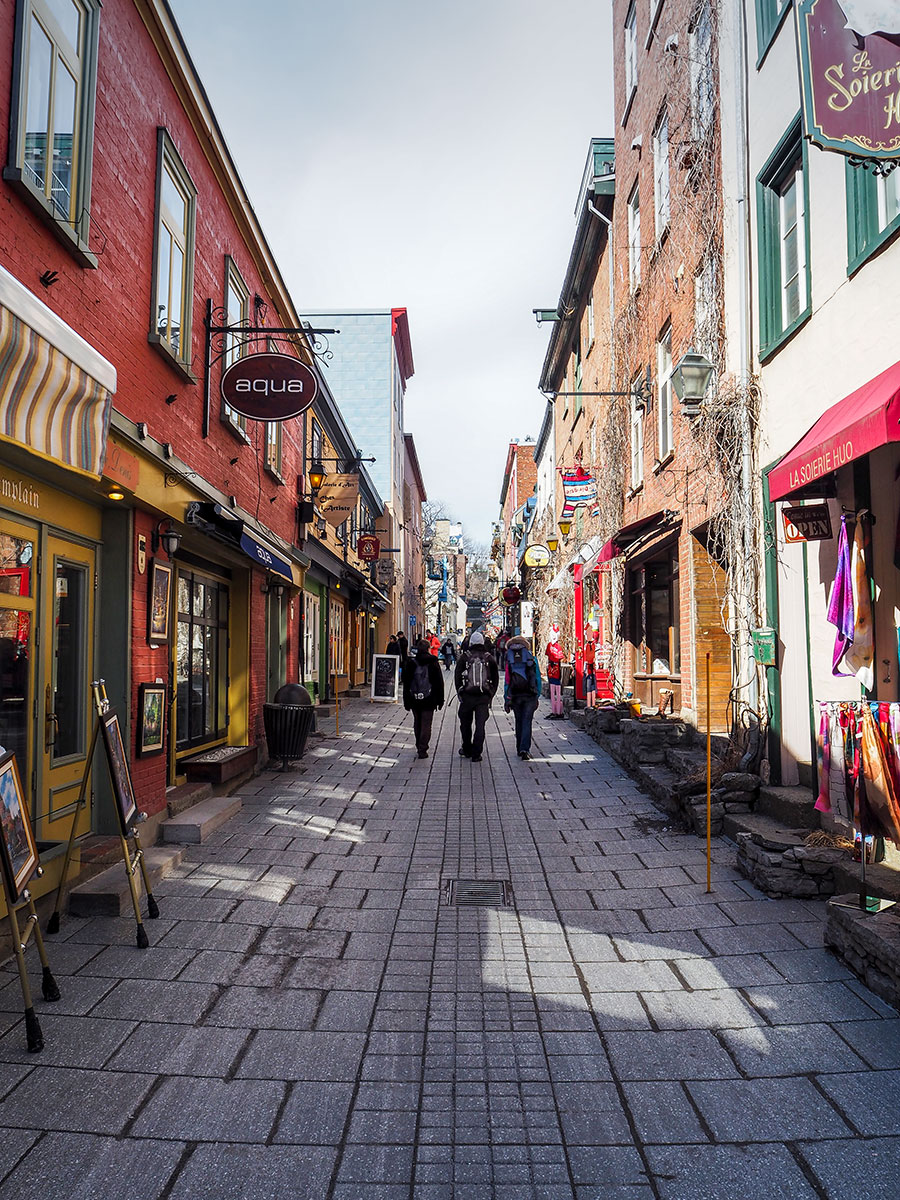 Quebec and Old Quebec Day Tours
The full day tour from Montreal is a big day, but I personally think it was worth it. You got to see the Montmorency Falls and had a good amount of time in Quebec city as well.
---
10. 1000 Islands, Canada and the USA
About 3 hours east of Toronto on the Lawrence River, the border between the USA and Canada slices the 1000 Islands right down the middle. The Thousand Islands are a group of over 1,800 islands that were in the late 1800's, a very trendy summer location for New York's elite society. Today the picturesque scenery and the century old mansions still attract many tourists mostly via boat tours from Gananoque on the Canadian side. The Islands range from tiny single home islands to large islands hosting elaborate island mansions such as the German-style Boldt Castle on Heart Island, and Singer Castle on Dark Island. We visited this area in late November and even in the cold spending a few hours on a boat cruising the 1000 Islands was really worth it. Unless you want to hire a car and drive, I would recommend joining a three day trip and doing Toronto, Niagara Falls and the 1000 islands together. At only around $350 I think that's great value – and someone else does all the driving.
3-5 Day Thousand Islands Tours From New York
---
11. Prince Edward Island Lighthouses
Wedged in the bay between Nova Scotia and New Brunswick, Prince Edward Island (or PEI) has a long and interesting maritime history. Littered with lighthouses, today Prince Edward Island is a photographers dream. Stormy skies, troubled seas and lighthouses standing proud off almost every bluff, if you can't get a great photo here, you aren't going to get one anywhwere. Along with the required lighthouse photography run, the island boasts some of the best seafood you will ever eat. Lobsters are like chicken – on every menu and if you are a mussels fan you are in for a treat. Clam Diggers On The Cardigan not far from Montague was the best food I had on the island. It looks like a weird apricot colored box but it is lovely inside and the food is divine! Don't let the ugly exterior put you off.
---
12. Craigdarrogh Castle, Vancouver Island
Robert Dunsmuir a Canadian coal baron of Scottish birth, built his family dream home overlooking the city of Victoria in 1887.
Taking three years to build the castle has been designed in a very unique Romanesque inspired theme. The castle has had many reincarnations over the years and the story of its life is just as intricate as the building itself. It has been the Dunsmuir family home, a raffle prize, a military hospital, a college and even a music conservatory. Just outside the main city center of Victoria the Craigdarrogh Castle is worth a few hours for sure.
---
13. Victoria, Vancouver Island
Vancouver Island is beautiful. Victoria it's capital is a lovely city with heaps to see and do, from fishermans wharf to Craigdarrough Castle I mentioned above. There is hiking on the island, boating, amazing seafood to eat, and with the cities abundant parklands, you can just chill and watch the world go by. Butchart Gardens, with its 55 acres of flowers, water fountains, and carousel is a great place to spend a day. Head out to Souke Potholes for a swim but beware – in the good weather its very busy. Check our Spirit Bay on the way which is a cute little marina and great spot for a morning coffee. There was only a little coffee van when we were there but they woman was lovely and gave us two chairs out of the back of her truck to sit on for half an hour.
---
Conclusion for 13 great things to see and do in Canada
I hope this has given you some inspiration for your adventures in Canada. There is so much to see and do that I'm sure you will find heaps to keep you occupied.