10 UNESCO sites you may not know but are worth visiting
I'm reasonably sure everyone has heard of UNESCO's list of World Heritage sites. The Great Barrier Reef, The Taj Mahal, The Parthenon, and Stonehenge are some of the most well-known on UNESCO's list. This list however consists of some of the best UNESCO World Heritage Sites you might never have heard of or didn't know was world heritage listed. Some are natural, some are cultural but all are worth spending from a few hours to a few days exploring.
1. Plitvice National Park, Croatia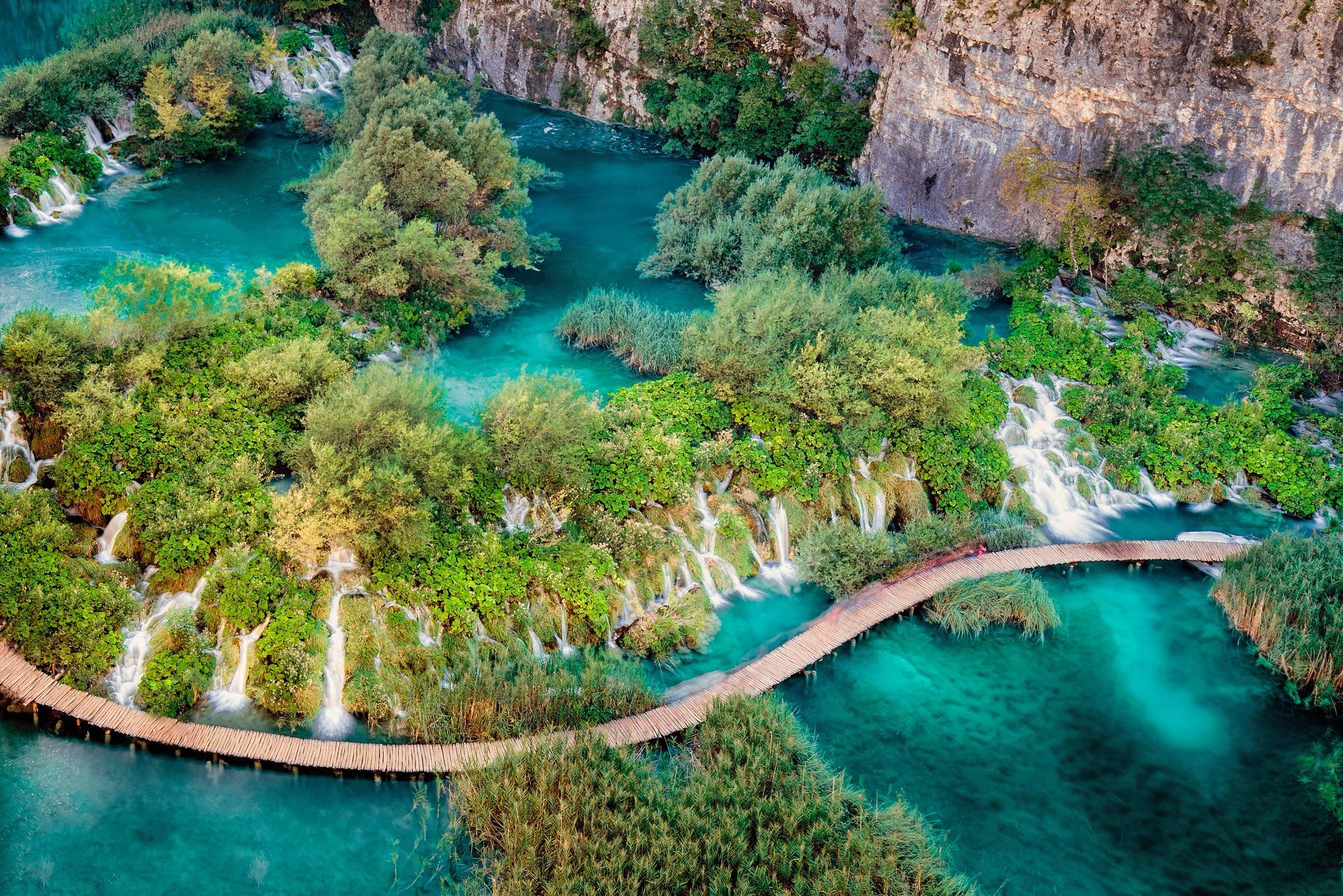 This national park in Croatia consists of a series of plateaus linked by pristine lakes, waterfalls, and hiking trails. All of them are interconnected and form one of the most impressive UNESCO sites in the world. A visit to the park takes visitors into an almost surreal water paradise that is normally only seen in man-made Hollywood film sets. A must for nature lovers and photographers traveling in Europe.
How to get to Plitvice Lakes:
Split is the closest large city in Croatia to access these Plitvice Lakes from, and will take about 3 ½ hours on the bus. Rome2Rio can help you to work out schedules and times.
Day tours are available from both Get Your Guide or Viator (these links will take you straight to the page for this location).
Plitvice Lakes Day Tours
Plitvice Lakes is almost exactly half way between Zagreb and Split. There are a couple of companies that visit Plitvice Lakes as part of a transfer between the two cities which is how we did it. If you have to get from one city to another this is a great way to do it.
Transfers Between Split and Zagreb With Plitvice Lakes
Day Tours To Plitvice Lakes From Zagreb
Day Tours To Plitvice Lakes From Split
---
2. Malacca Heritage Walk, Malaysia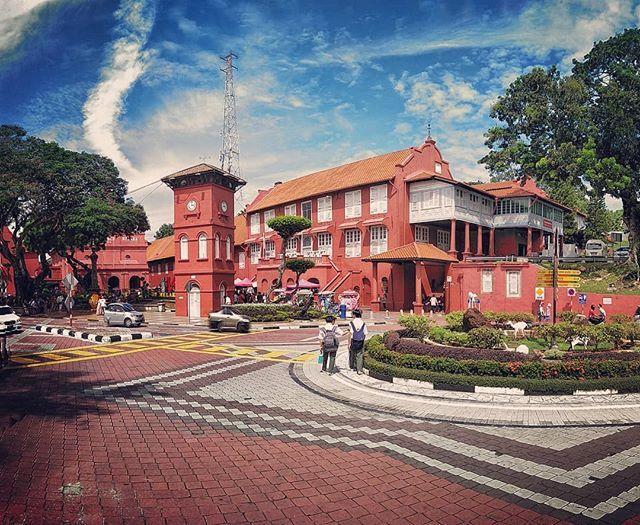 For tourists, the Malacca Heritage Trail is like stepping back in time. So, if you are visiting Malacca, the first thing to do is to stop at the Malacca Tourist Information Center to collect your card and get the best advice on how to maximize your visit to this ancient city. The center is in the heart of ancient Malacca. Your journey starts here and should end here too. There are 10 main stops, not to mention your "side stops" to shops and attractions along the way. From churches to museums and even a Sultans palace.
Malaysia Traveller Website will help.
How to get to Malacca:
From Kuala Lumpur Sentral station take the train to Bandar Tasik Selatan and then change to the bus to Melaka. There is an hour or so of transfer time allowed in the Rome2Rio route here so overall expect it to take around 4 hours.Day tours are available from Kuala Lumpur as below.
Visit Malacca From Kuala Lumpur
---
3. The Upper Rhine, Germany
Accommodation in and around Koblenz.
Day tours and cruises are available from Viator (this link will take you straight to the page for this location).
In Germany, this area is one of the most popular river cruises along the Rhine. The castles on the banks are reminiscent of the Middle Ages, when heavily armed fortifications defended villages and resources from invaders. Not only are cruises along the Rhine scenic, but a stop at these monuments also provides excellent lessons in medieval history.
It isn't necessary to do a multi-day cruise either. You can do day trips from Koblenz, Mainz, or Rudesheim mostly on KD's hop-on hop-off boats. The upper middle valley of the Rhine is often referred to as The Rhine Gorge. This 65 km section of the Rhine between Koblenz and Bingen is the most popular in this area, mostly because of its amazing natural beauty that is accompanied by stunning castles and fortresses.
How to get to Koblenz:
From Frankfurt, the closest large German city, the train or bus will take you between an hour and a half and two hours.
Upper Rhine Day Cruises From Koblenz
---
4. Cairo Museum of Egyptian Antiquities, Egypt
The museum itself can be done in a few hours or a full day. It is entirely up to you. Viator has some day tours that will do anything from the Pyramids and the Museum, or the Alabaster Mosque and the museum which might be a good idea. I wouldn't try to cram too much in though, and if it is still on display spring the extra fee and go in to see Tukencahmen's burial mask. It is a separate room which you can't get into without the extra ticket.
This museum is an impressively comprehensive collection of ancient Egyptian artifacts from around the world. The Museum of Egyptian Antiquities in Cairo is said to contain a total of over 100,000 items. From coins, to a piece of papyrus, to statues of pharaohs and the Great Hall of Royal Mummies (with its 11 mummies), this huge museum has it all. The highlight of this huge museum, however, is the Tutankhamen collection, which includes the young king's iconic burial mask and other related items. Since my visit in 2013, a new museum has been built and from what I've heard they have thinned out the contents of the Cairo Museum of Egyptian Antiquities – however – this would be a good thing. The museum was PACKED to the rafters with so many items that they couldn't possibly have made the museum less impressive even if they have moved half of the articles.
How to get to the museum:
I would honestly never recommend Cairo public transport. It is confusing to navigate & as a single woman you could be setting yourself up for some unwanted attention from the male population. I would either see if your hotel could organize a transfer or grab a taxi.
Day Tours For The Egyptian Museum Cairo
---
5. The Selimiye Mosque, Turkey
In Edirne Turkey, sits the Selimiye Mosque. It is not only a masterpiece of construction but also one of the highest achievements in Islamic architecture. It was built between 1569 and 1575 which is astounding when you see the quality of the building. The interior of the mosque is just as extravagant and ornate as the immaculate exterior, where the technical mastery of the Ottoman Empire created a perfect homage to their gods. The Selimiye Mosque isn't just prayer rooms. The complex contains a school, a hospital, a library, a soup kitchen, and baths.
How to get to Edirne, Turkey:
Istanbul is only a few hours away by bus and as usual this Rome2Rio link will get you started with that.
Day Trips To Edirne From Istanbul
---
6. Saint-Louis Senegal
It can be a great spot for a few days RnR & there are quite a few hotels on the island. The southern end of the island is the best beach & it is a nice beach. The beaches in Dakar aren't too bad, however their are so many sea urchins that even with reef shoes I wouldn't swim. They are everywhere.
Founded as a French colonial settlement in the 17th century, Saint-Louis was the capital of Senegal from 1872 to 1957. Only about 250km north of Dakar, Saint-Louis is now a bustling center with a population of over 250,000. The old city as it is called, is known for its colonial architecture and is well worth a visit. It does feel a little strange after you cross onto the island via the main bridge. On the land side of the bridge, it is loud, colorful, and very busy, however, once you cross onto the island it becomes heaps quieter and it's nice to wander around. There are a variety of hotels on the narrow island strip ranging from hostels to 4 star hotels.
How to get to Saint-Louis:
I was on an overland truck when I visited Saint-Louis but it is only 250km from Dakar so I'm assuming there is public transport available for that route. I can't find any online so I would say you would have to investigate once you arrived in Dakar.
Try booking.com for hostels or hotels on the island.
---
7. The Fjords Of Norway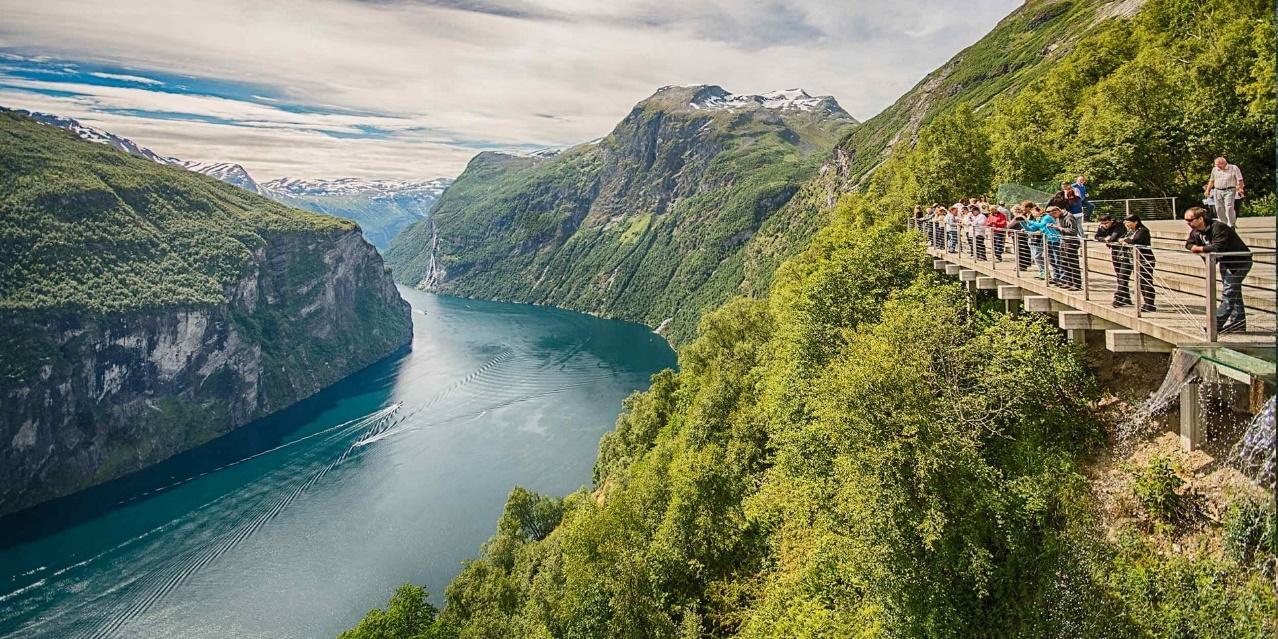 Of course ideally, a multi day cruise is the best way to see the fjords. Hurtigruten seems to be the absolute best choice with a wide variety of options and price points. We were supposed to be doing this in July but of course COVID put a stop to that. I can't wait to get there next year.
Norway's fjords are without a doubt the most incredible fjord landscapes in the world. Over millions of years in the making, these scenic wonders have been shaped by retreating glaciers and filled with seawater from the valley floor. Waterfalls, lush greenery, and mountain villages await you on a cruise through the Norwegian fjords, all while surrounded by rugged cliffs and mountains that rise to 1,400 meters above sea level. The spectacular fjord landscape, recognized by UNESCO for the region's unique natural beauty, is a perfect destination for photo tourists, artists, and nature lovers.
How to get to Norway's Fjords:
There are so many to see, however Bergen is a great jump off point. Rome2Rio's link for the train from Oslo to Bergen.
Fjord Tours From Bergen
---
8. Khajuraho, India
Day Tours and longer tours that visit Khajuraho are available on Trip Advisor. You can set your preferences in the filters on the left to find single day tours or to get Khajuraho as part of a multi day or week tour.
Located in Madhya Pradesh state, Khajuraho attracts tourists with its architectural beauty. The temples of Khajuraho bear witness to India's historical past. These temples have the symbols of religion and devotion and their walls are filled with erotic sculptures that reveal the treasures of lust and passion. Hence, it is known as the ideal combination of science and tradition.
The temple felt very similar to some I had seen in Cambodia and of course, got me wondering about the similarities between them. This is a location where I would get a guide as otherwise, you are just kind of wandering aimlessly and can leave not knowing the full story behind the temple.
How to get to Khajuraho, India:
I assume you will be also visiting Agra on your Indian trip so I would say the easiest way to get to Khajuraho would be to and from Agra. The day train is direct and there was one at 11am and one at 11pm while we were there, Its the day train I would get. The night train has you changing trains at Mahoba at 4:30 am so your sleep is interrupted for only another hour of travel. See how to do this via Rome2Rio
Try booking.com for hostels or hotels in the area. There is a range of hostels, budget and more upmarket hotels.
There is a tiger reserve close to Khajuraho also and Viator has this option for a day tour with the tiger park included. Or check out all Khajuraho Tours on Viator
---
9. Palaeolithic Cave Art, Cantabrian Coast, Spain
This Spanish website has the best information, however, their English button doesn't work so you will have to use Google Translate.
!! – I went to this really cool little restaurant as I stayed overnight in San Roman called El Llar de Viri and it was so good. They pride themselves on variations of traditional recipies from local produce and honestly despite all the amazing food in Spain it was at the top of my list.
Travel back in time to prehistoric times from 35,000 to 9,000 B.C to experience the ancient world. You can see prehistoric engravings and paintings in the caves of Pena de Candamo and Llonin near San Roman in Spain. These Paleolithic caves consist of 17 individual caves and each one is unique. You can see colorful stalactites, cave paintings of animals, and human figures and just enjoy the size and scale of the caves. It is hard to describe how amazing they are but if you are close to Leon they are worth a day for sure. That coastline is also lovely so a few days in Gijon and a day trip to the caves would also be great.
How to get to the caves:
The caves are close to the town of San Roman which is accessible by train from Leon. The caves are about 2km out of town which is a nice walk or you could grab a taxi. The caves were only open over the spring, summer, and autumn months we when visited. It looks to still be the case on their website so it will be worth checking.
Rome2Rio from Leon or from Gijon (2½ hours)
Try booking.com for accommodation in either Gijon or San Roman
---
10. Bwindi Impenetrable National Park
Located in the southwest of Uganda, Bwindi Impenetrable Forest covers over 30,000 hectares and is known not just for its biodiversity but also for the mountain gorillas that call the forest home. This is where I had my mountain gorilla experience and I could not recommend this area enough. Should you wish to visit the Gorillas you will have to apply for your permit months in advance.
Considering the remote location of the forest, and the fact that a lot of the tour companies buy up the permits well in advance, your best option would be to get a 3-4 day tour from Kampala. You could try to find a company that will take you from Muko or Kabale for a single day but it will be much harder to find.
Gorilla Tours To Bwindi Impenetrable Forest
---
BONUS: Actun Tunichil Muknal, Belize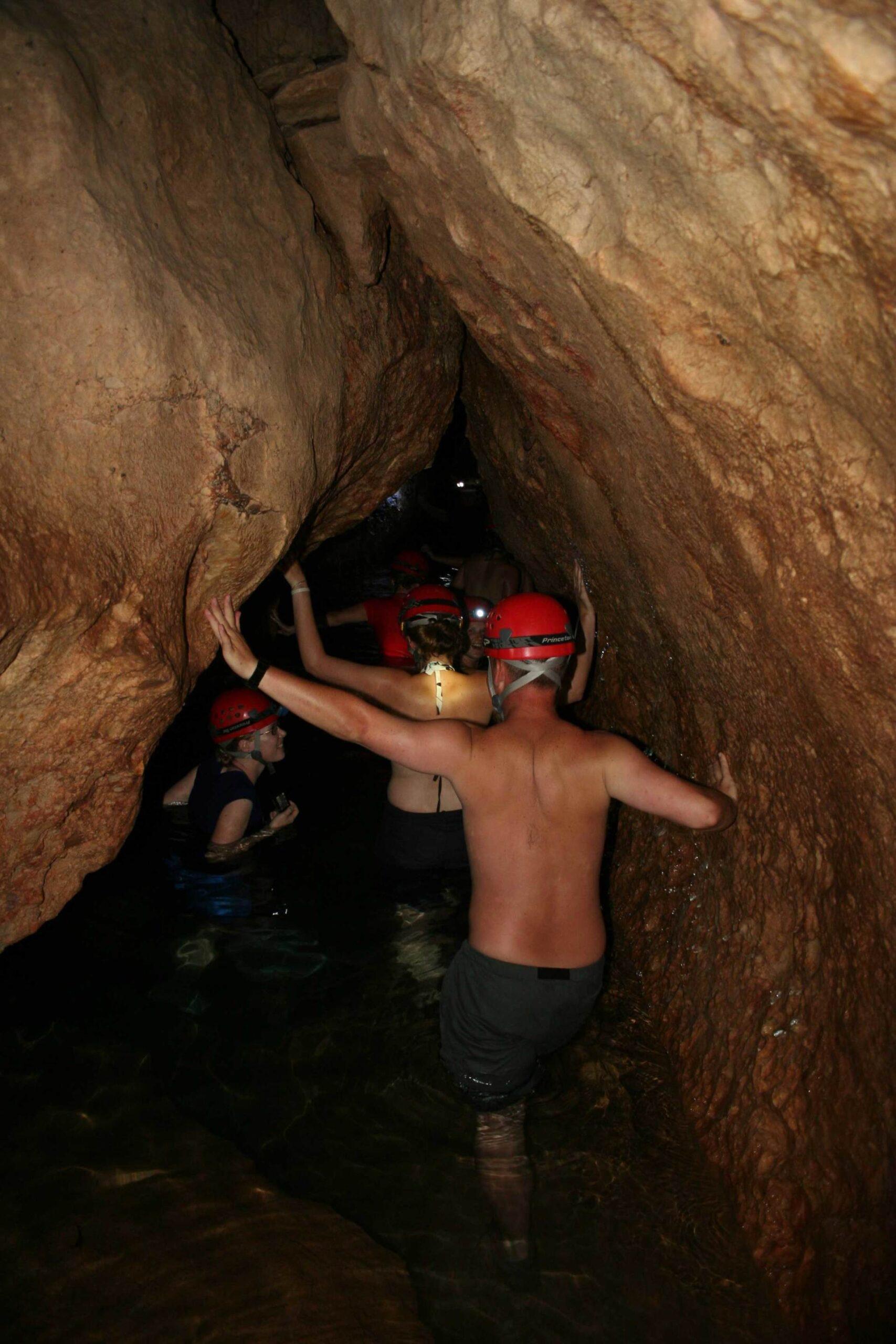 Situated right on the Belize Guatemala border, is Actun Tunichil Muknal. ATM as it's called, is a 3000 year old Mayan burial chamber hidden in the jungle about 35 kilometers from San Ignacio. While this is not on UNESCO's World Heritage list – it is something that I'm sure will be in the not too distant future.
It remains to this day one of the best things I've ever done and despite the hefty price tag (around $150 USD when we were there in 2013), it is well worth it. You walk thought the jungle, crossing rivers of varying depths, swim into the cave opening and then proceed to slide, crawl, wade and climb through the cave to the burial chamber at the end. It is truly amazing and something you must add to any central American itinerary.
How to get to San Ignacio:
It's easy to get to San Ignacio from Belize city via bus and its only a few hours. Rome2Rio can help you check out the schedules.
Viator has a few options for tours and most leave from San Ignacio. Be sure to book well ahead however as from memory there are only 8 people allowed in each group and only 4-5 groups per day. They are crazy about protecting it which is excellent. You can read about my visit to ATM for more info on what you can expect to see.
Accommodation Options:
Tropicool Hotel has single rooms with a shared bathroom from $21 AUD per night. If you are after a room with a private bathroom you could try Venus Hotel which is $72 AUD per night for a double room for one person.
Check out all San Ignacio accommodation options.
---
10 Unesco Sites You Should Add To Your Bucket List
So there you have it. A list of some of the lesser known UNESCO sites around the world and why you should visit them. I would love to hear about some you have visited that I may not know of.