Why I Recommend Staying In Brooklyn For Your New York Vacation
Before you book your next trip to visit New York, or your first one if you have never been, you will have to decide where you are going to base yourself. Should you choose Manhatten and if so which part? You can choose from so many suburbs on Manhattan. Uptown, Harlem, East Side, Greenwich VIllage, Tribeca and the list goes on. I would encourage you to seriously consider Brooklyn as your base. Here's my reasons why.
Manhattan Accommodation Costs Vs Brooklyn
Manhattan is always way more expensive than the outer boroughs. That is to be expected, however if you choose Brooklyn to stay you are only 3-4 subway stops from Manhattan anyway and you will find much more affordable accommodation options in Brooklyn. You will usually get more area, better kitchens and a more usable space in Brooklyn.
Manhattan Accommodation Prices and Options
You can usually find more hotel options in Manhattan, BUT they vary in price massively dependent on the season. February you can get a real bargain and find a cool studio apartment for around $2000-$3500 for a week on Booking.com or around the same price on AirBnB. That same apartment over the summer holidays or the Christmas New Year period could be easily triple that.
Search For Manhattan Accommodation
Brooklyn Accommodation Prices and Options
Brooklyn tends to be a lot more consistent with their accommodation prices. With the exception of the Christmas holiday period, if you find a price for a good accommodation option in Brooklyn, chances are it will be within $100 of that price range for any time that you choose. It can make it much easier to budget.
Using the same parameters (Apartments or self contained options) searching in Brooklyn I can find apartments from $1600 – $2600 via Booking.com or starting at around $1100 on AirBnB. That makes them HEAPS cheaper.
if you want more space you need to go further afield to get that in a decent price range. Apartments on Manhattan are often studio or maybe one bedroom. If you are a family good luck finding anything affordable in a 2-3 bedroom.
Brooklyn can be just as expensive as Manhattan for hotels, however I find that vacation rentals and AirBnB's are usually more affordable.
As always, its more than just the per night cost to consider. Food options in Brooklyn are in my opinion way better than Manhattan with regard to price range and how easy they are to find. If you pay $240 per night for a great hotel but your meals are all $40 per head, that makes for an expensive stay. Check out the food section below for more info.
Search for Brooklyn Accommodation
If you do decide to choose Brooklyn for your New York stay, consider some particular suburbs for more cost effective options. If you choose Dumbo or Williamsburg you will be closer to the city, but they will be at least 25% more expensive than other suburbs in Brooklyn. Brooklyn Heights and downtown are great, and we loved Park Slope. It is close to heaps of food options, there is a subway station close by no matter where you are and the park is right there for your morning walks.
---
Size of Accommodation Rooms in Brooklyn Vs Manhattan
I'm not talking about space in your hotel room here. I'm talking about space on the street and in the parks and even in the restaurants. It can be very hard to wander the streets of Manhattan without constantly weaving in and out of other people. While it does all contribute to the New York vibe, it gets really old really quick. Of course there is the subway to use but half of the concept of a week or two in New York is to wander the area like a local.
Brooklyn has way less people than Manhattan and when you aren't necessarily heading to any particular location, its a great place to wander around. Prospect Park is a popular walking and jogging area and even on the busiest days we were there, it isn't crowded like Central Park can be.
This tour is great for explaining all about Prospect Park. They cover the landscape, flora & fauna that live in the park and will show you some hidden spots you probably won't find on your own. Look out for the turtles!
Even walking up and down 5th or 7th Ave where most of the food is situated isn't crazy busy. I personally think this is primarily because Brooklyn is still mostly a suburb and there are only a fraction of the tourists that you still find in Manhattan. If you are doing New York over New Year and want to do NYE in Times Square you must be prepared to be squashed and squeezed and for it to possibly be not a great experience. Read my post on our tips for spending Christmas and NYE in New York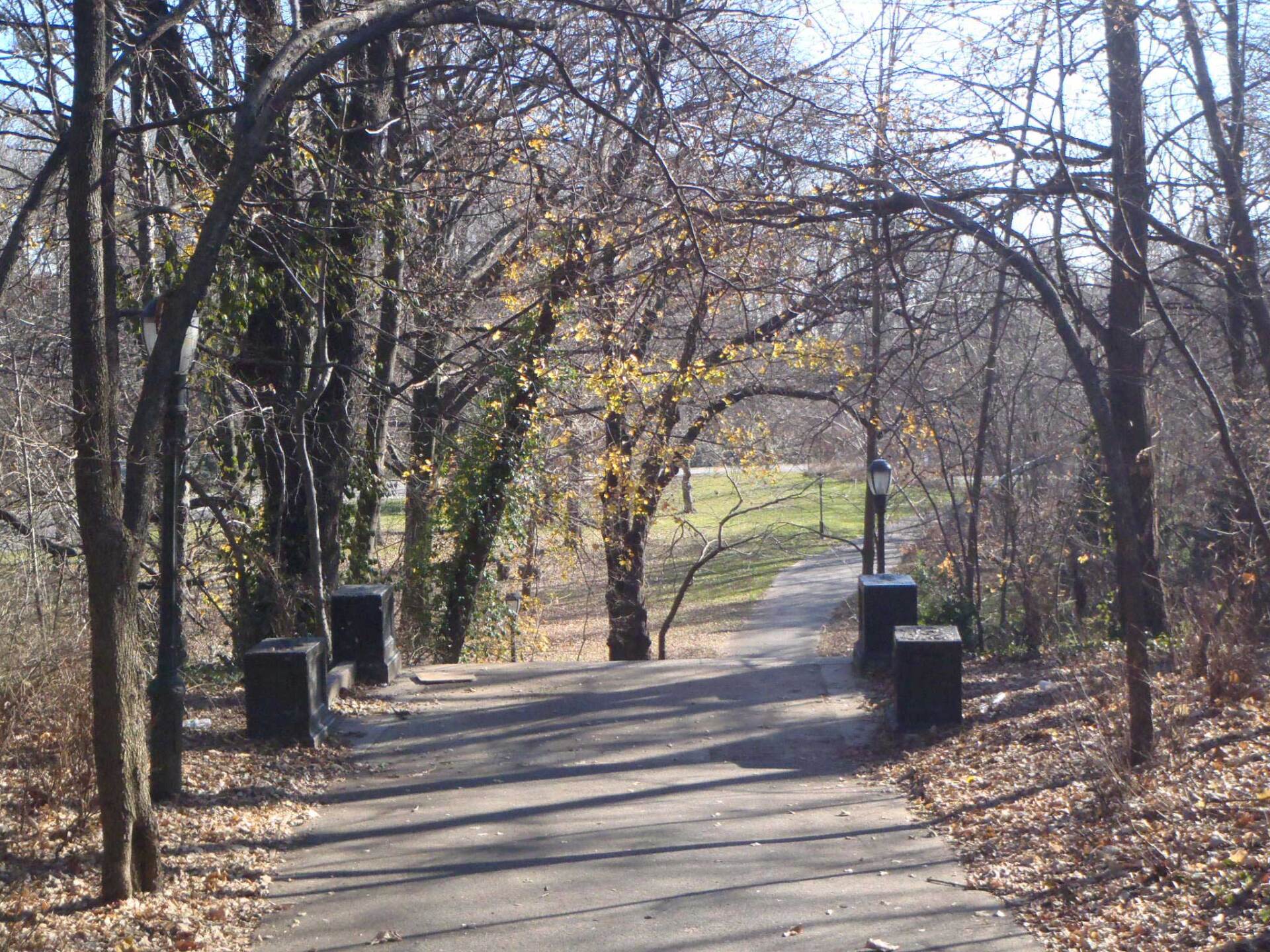 ---
Brooklyn Neighbourhood Vibe
While Manhattan does have quite distinctive neighborhoods, Brooklyn has more of a neighborhood vibe. Local residents are walking their children home from school, to and from the park, elderly people are heading to the bank, and this all contributes to a much more neighborhood feel.
Its normal people you see. People that are doing the same thing that you do on a daily basis and this gives you a really comfortable easy feeling allowing you to really settle in to the location. If you choose to stay in Park Slope, Gowanus, Carrol Gardens or Prospect Heights you will really notice that you see the same people most days heading to the subway or shopping at the local fruit and veg shop. I loved staying in Brooklyn for mostly this reason.
Brooklyn Walking Tours You Might Like
Consider doing the Navy Yard tour if you are in Brooklyn. They have converted what used to be the old Navy base into a community and arts precinct and it is really worth doing the tour to learn all about the history, what is there now and what they have planned. We really enjoyed that one.
---
Views Of The City From Brooklyn
Staying on Manhattan means you can't ever really experience the wonder at staring over the river to the towers on display. We developed this habit of getting of the subway two stops early at Carroll Street and wandering down to the waterfront to check out the view for the evening before heading back to our apartment. We probably only did it a few days a week, and of course provided we had been over to Manhattan, but it was such a nice view we just couldn't resist.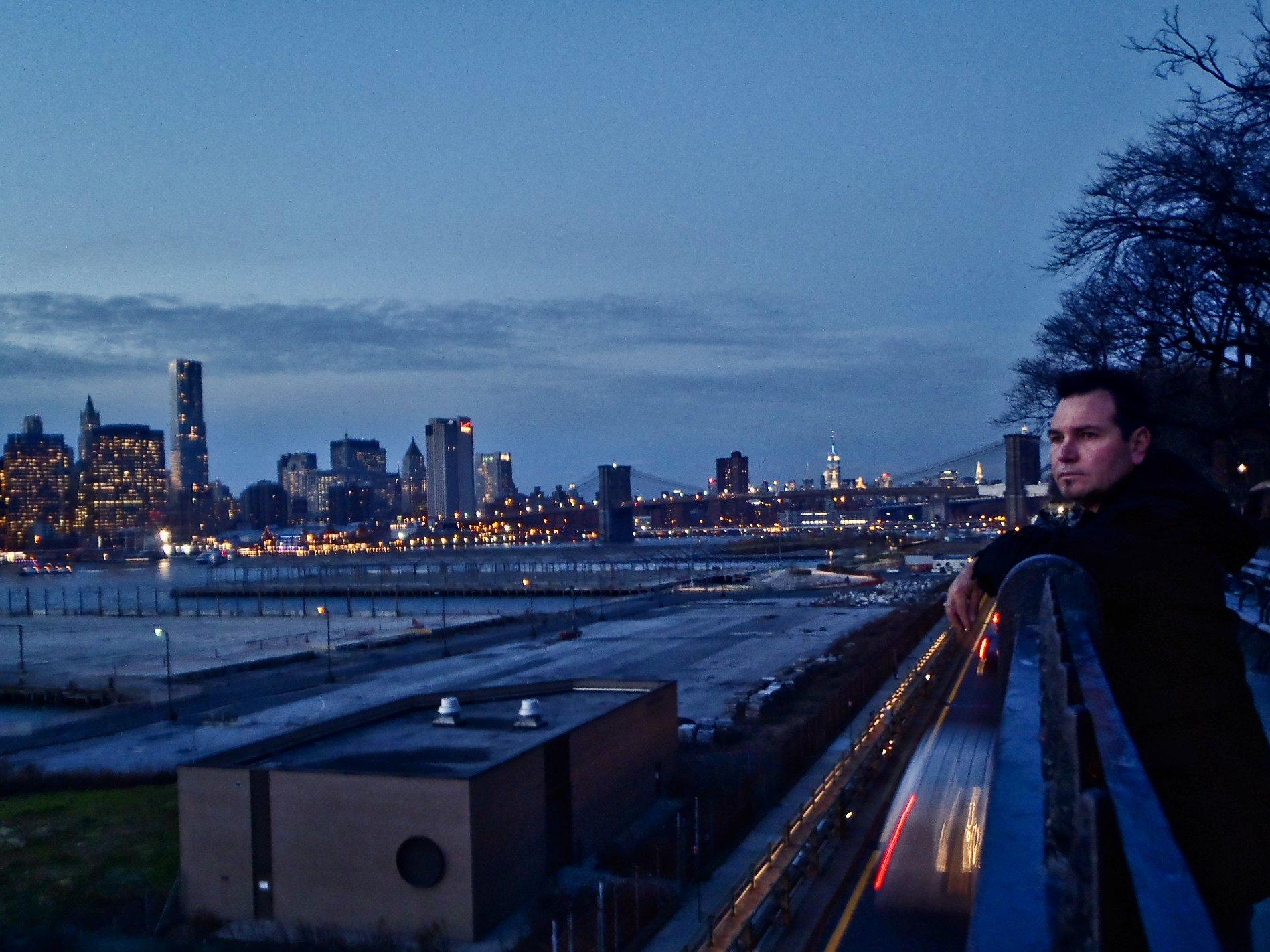 ---
Buying Food Is Easier In Brooklyn
Obviously land is worth a fortune on Manhattan so large supermarkets that we are used to in Australia, like Coles or Woolworths where you can get anything you need aren't super common. They do have supermarkets of course and Morton Williams was the one we saw the most, however it always felt like they were large marketplaces and not discount supermarkets. The choice of fresh fruit and meat or deli items was amazing, however mostly, they seemed like gourmet markets and not somewhere you are going to grab a bottle of pasta sauce.
Once we started shopping more in the supermarkets in Brooklyn we noticed exactly how much we had been paying for general food items on Manhattan. The first week we would be out and about in Manhattan (as you are the first few days), and would stop and grab something for dinner before we got on the subway. The subway station was around 200m from our apartment so it was easier to grab it before we got off the train than walk down to the supermarket after we got off.
That changed pretty quickly. Brooklyn supermarkets are primarily CTown Supermarkets which were heaps cheaper than anything on Manhattan and we noticed that shopping for a dinner dropped by around $20-25. We were used to Australia being expensive for food so it wasn't until we started shopping more local in Brooklyn that we remembered exactly how cheap food can be in the US.
Brooklyn Food Tours You Might Like
These food tours are a great way to experience food you might not otherwise find. If you don't do any of these, at least consider the Brooklyn Donut Tour. It is new since we were there but a friend recently did it and she said it was really good.
---
Brooklyn Neighbourhoods Feel More Diverse
This one is hard to explain and of course I'm going to get slammed from New Yorker's who know exactly how different each suburb is, however I will attempt to let you know what we found.
Manhattan is very cool and yes the neighborhoods do change but they feel like they morph into the next suburb more than change in just one or two streets. Walking from The Battery along Broadway up through Wall Street, and lower Manhattan sure things change. They really do, but I felt that Brooklyn was more distinct in its suburb diversity. If you get off the main streets in Manhattan it is definitely more noticeable, however I found in Brooklyn you just can't compare Dumbo to Park Slope for example. They are nothing alike, where I felt that no matter where I was on Manhattan I could see something similar to somewhere else.
I think that there are also so many people from all walks of life in Manhattan that it is just widely diverse by nature, where as going down to Brighton Beach in Brooklyn does feel like a totally different area than Gravesend which is the next suburb. I'll leave you to decide on that.
Actually if you are an Australian the comparison of Sydney city to the inner suburbs is exactly the same. The city is a bit of everything, but as you move out into the suburbs they are all very diverse. In the same way that Bondi is completely different to Manly, and Glebe is the polar opposite of Balmain, the Brooklyn suburbs felt like that to me.
---
Dining and Eating Out Is More Affordable In Brooklyn
There is no doubt that Manhattan has some of the very best restaurants in the world. What we found though is that it is very hard to find a middle ground between a great restaurant and takeaway food in Manhattan. It felt like it was very hard to find a nice restaurant that we could just duck into for dinner without dropping $100.
Brooklyn is more based around food as an experience than food for showing off. Staying in Park Slope, most of our eating experience was based around this area and we found that both 5th Avenue and 7th Avenue we lined with anything and everything from Kebab shops to wonderful steak places.
Smorgasburg is one of the largest open air dining options in the US and attracts up to 30,000 people over the weekend in the summer to enjoy the food from local stalls and vendors. Another option is DeKalb Market Place which is a very cool food hall with around 50 food vendors for you to choose from.
---
Brooklyn is slower so the people will stop and help more readily
I am the master of asking for help. Even if I know where I'm going I always ask for help from a local. I find its the ultimate ice breaker and I can always slip "is there somewhere else you would recommend?" in there. Asking for help for directions or where to find a pharmacy has led me to so many great tips over the years so I always do it. I did find on Manhattan however that the few times I did it, I had around a 50% chance of getting another tourist or people didn't really care. They would say "Oh the next block" or something like that but mostly made it clear they were in a hurry and had to keep moving.
Brooklyn however was totally the opposite. We got a ride to the airport from this lady's son for $80 (he was a driver) when it was around $120 for the ones I had rang for a quote. He worked for a car service so it wasn't like we just got in a randoms car, but because we went direct he didn't have to pay the service their fee and we got a cheaper ride. That was from asking if she knew if the trains went early. We had to be at the airport at 5:30am and standing in line at the chemist I just asked the lady in front of me if she knew if the trains ran that early, and she whipped a card out of her purse with her son's info and we managed to get a great deal!
Another time we were looking for somewhere to watch the football but Brad has hearing aids and anything too noisy makes it so hard for him. We asked a local waitress if she knew anywhere and she pointed us to this little bar in Gowanus which was like 800 m from our apartment. It looked like a dive bar but not to be deterred in we went and ended up having one of the best afternoons we had in the whole month we were in New York. The locals couldn't believe this Aussie woman knew her football so well and before half time we were swapping stories and hearing some really tall tales.
---
Brooklyn Music Scene focuses a lot on new artists
I've heard a quote that "Manhattan is where all the best musicians play, but Brooklyn is where they were made". I really felt likt that was true. We did go over to Smoke in Harlem to see Gregory Porter one night, but mostly we just found little places around Brooklyn to go and see small budding acts. I'm going to be totally honest and say that some weren't great but mostly we loved the music scene in Brooklyn.
Check out Saint Vitus or Roulette in Boerum Hill
---
Brooklyn is WAY calmer than Manhatten
I'm sure everyone expects New York to be busy but when you've waited 35 mins to buy 2 cupcakes you tend to reassess just how busy you really want to be.
Manhattan is amazing and there is so much to see that even if you do stay in Brooklyn, you will be heading over the bridge for a good chunk of the time you spend in New York. What is really nice about Brooklyn is that on the days you are wandering its neighborhoods, the pace is considerably slower and for me was much more enjoyable. As Australian's we don't have the queuing culture that the Americans have, so to have to line up and wait for a sandwich after being flat out all morning just doesn't sit super well with me.
I know we were there over the Christmas and New Year period but the day we went to buy tickets to go to the Statue of Liberty the queue for the tickets was 1.2km long. They were saying it would be 4 hours to get your tickets and then you had to line up for the boat. OMG – NO! We went back home and a lady on the train told us that we should just get the Staten Island ferry and we could see it that way. It was under renovation and you couldn't get off the boat on the island anyway so we could have lined up for hours and not seen any more than we did from the ferry. Thank you Shenice!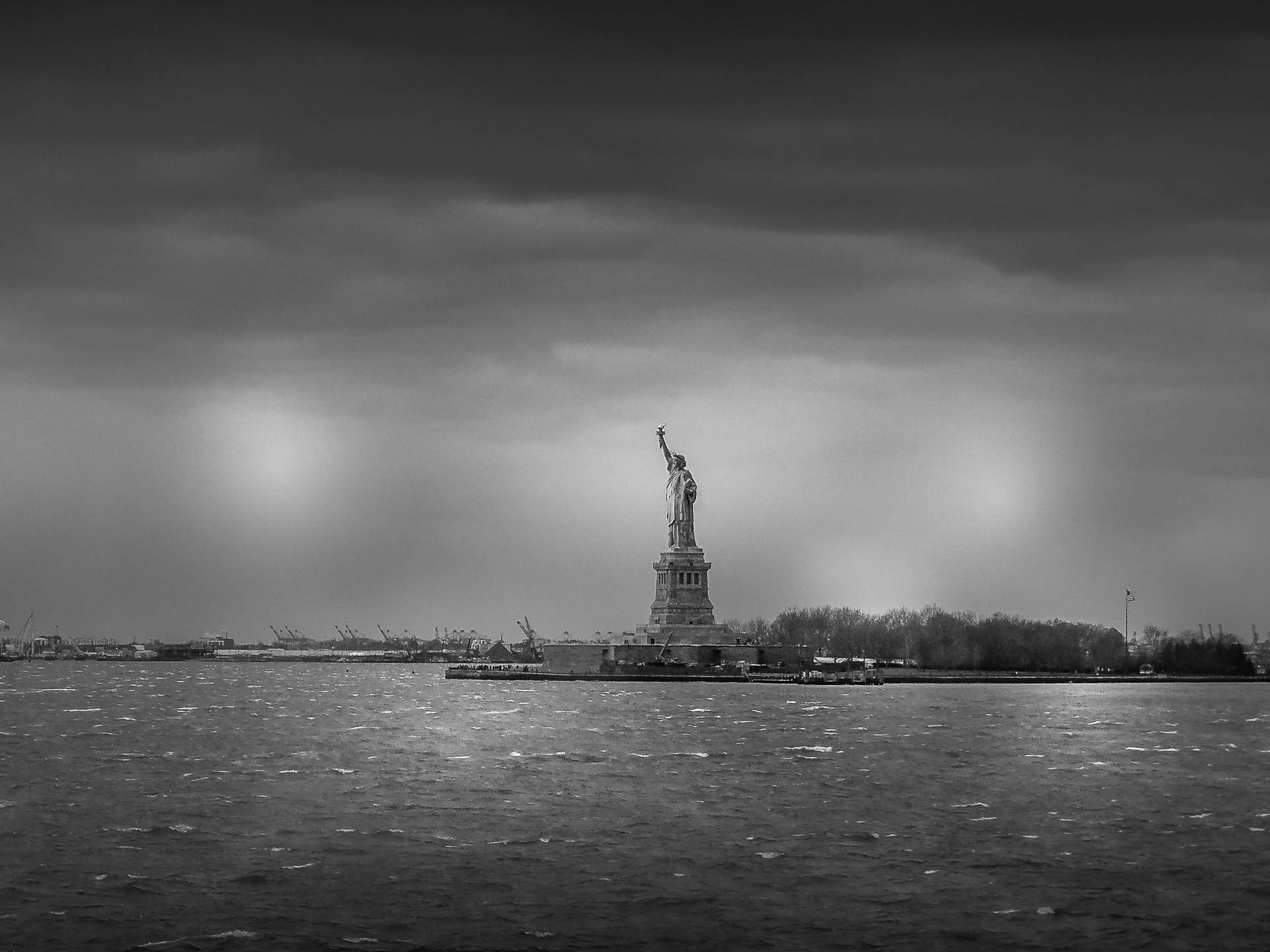 ---
Is it better to stay in Brooklyn or Manhattan?
So I hope that helps you to decide whether you want to stay in Manhattan or Brooklyn. Knowing that you will be going into Manhattan to see a good many things while you are there I feel that staying in Brooklyn gives you the best of both worlds. You get the more neighbourly feel of Brooklyn and still get to experience everything that Manhattan has to offer.
!! – Oh actually – it is worth noting that a lot of the Broadway shows go dark over the Christmas and New Year holiday break. I didn't know that and was pretty disappointed that we missed some we wanted to see.
---